In partnership with Tide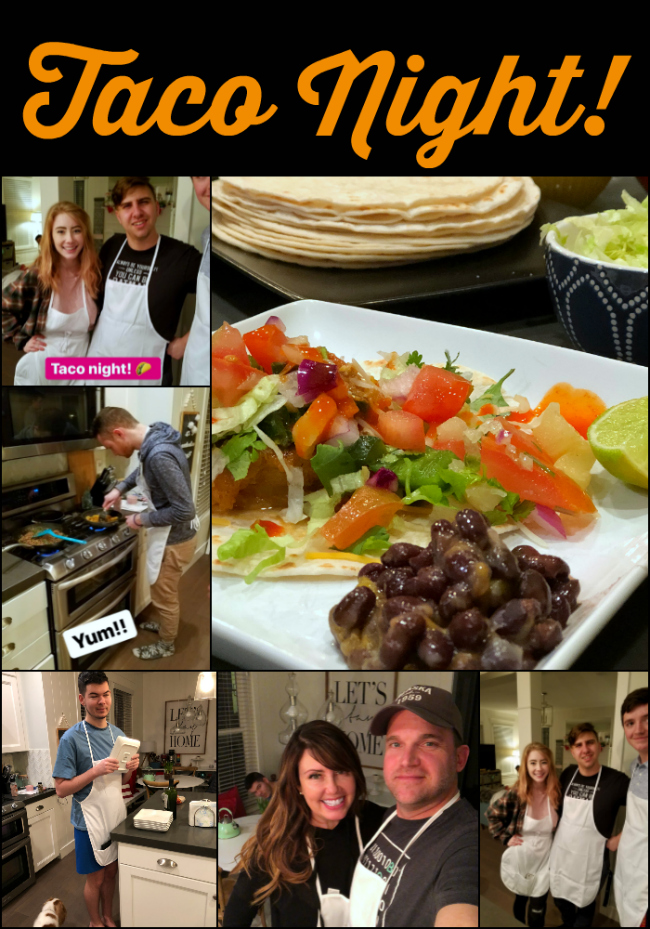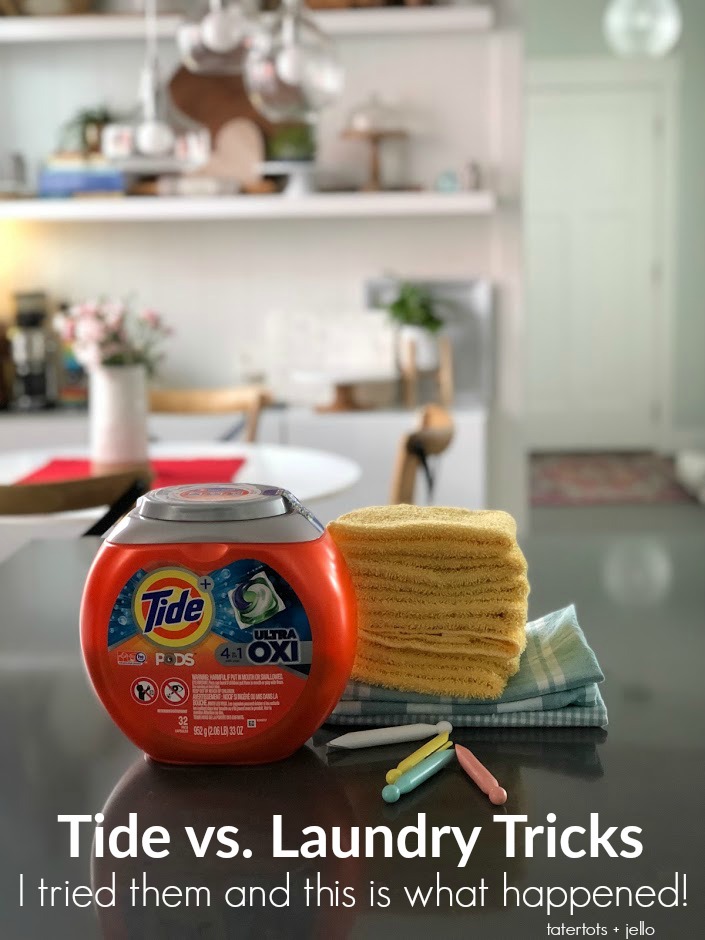 You know I love trying and sharing hacks on my blog. And one area I haven't done yet is "Laundry Hacks". There are so many myths and misconceptions all across the web, about adding household items to a bargain detergent to get amazing results. But where did this start? For me, it started with my mom who always gave me ridiculous tips and tricks for getting my clothes smelling better and looking brighter. Now I hate not to do what my mother tells me, but I don't just take anyone's word for it – so I HAD to test and see, do any of her hacks with bargain detergents actually work against my favorite laundry detergent, Tide? Spoiler alert – they didn't but keep reading to find out why!
For my test, I held a taco night with my family and had everyone wear bright white aprons so we could get them as messy as possible. We got COVERED in stains!
Now that I had all the taco stains I needed, it was time to go where the experts are, and what better place than the Tide Lab in Cincinnati. It is the best place in the world to test which hack made the biggest difference. There were SO many different kinds of washers there. They test their products on EVERY kind of washing machine on the market – energy-efficient models, old models, models you can only find in different countries. I also found out that there are over 200 scientists who work for Tide, developing the BEST products that really work.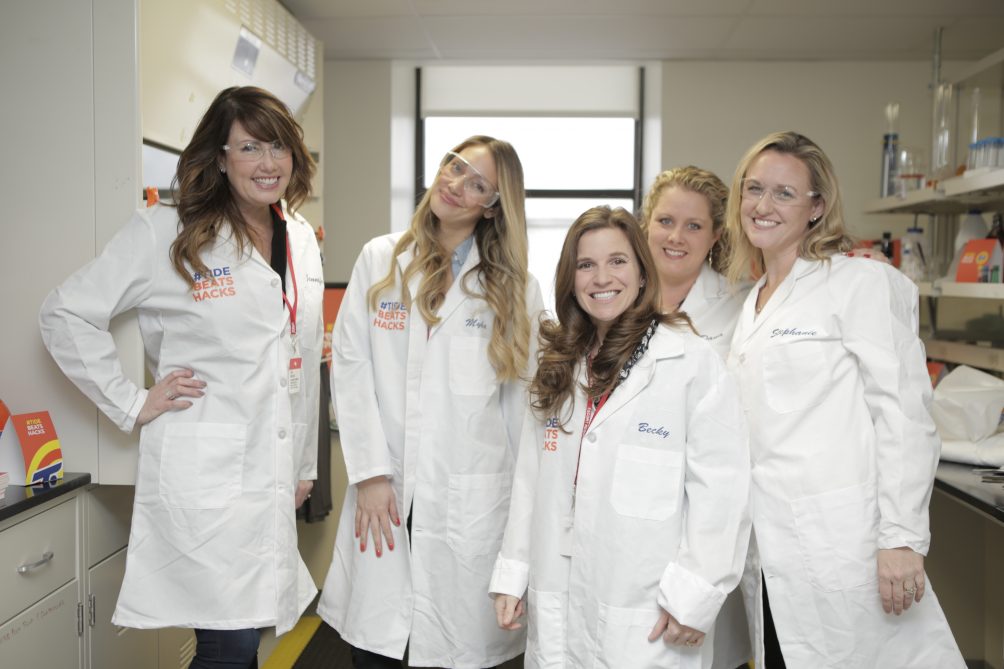 Moms and Bloggers – we were excited to try laundry hacks!
My mom had always told me that using baking soda in laundry with bargain detergent was a sure-fire way to get stains out so I couldn't wait to put it to the test. When I got to the Tide Lab I washed TWO aprons – one with a baking soda paste (that we applied ourselves) and bargain detergent and the other with the new Tide Ultra Oxi Liquid. Not only was the baking soda paste messy, but it requires pre-treating clothing before washing for hours. Who has time for that?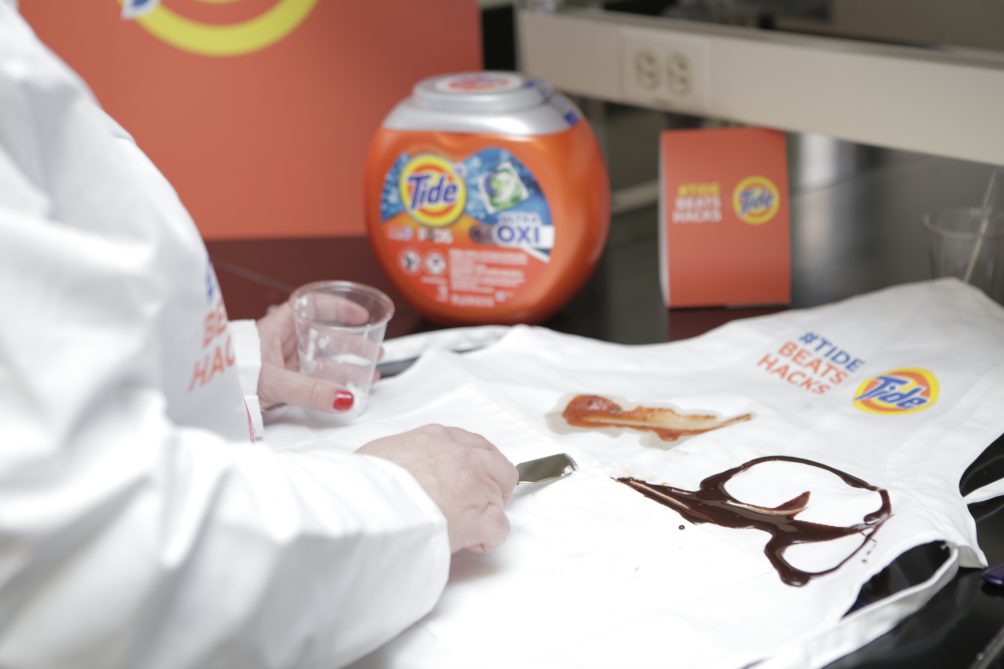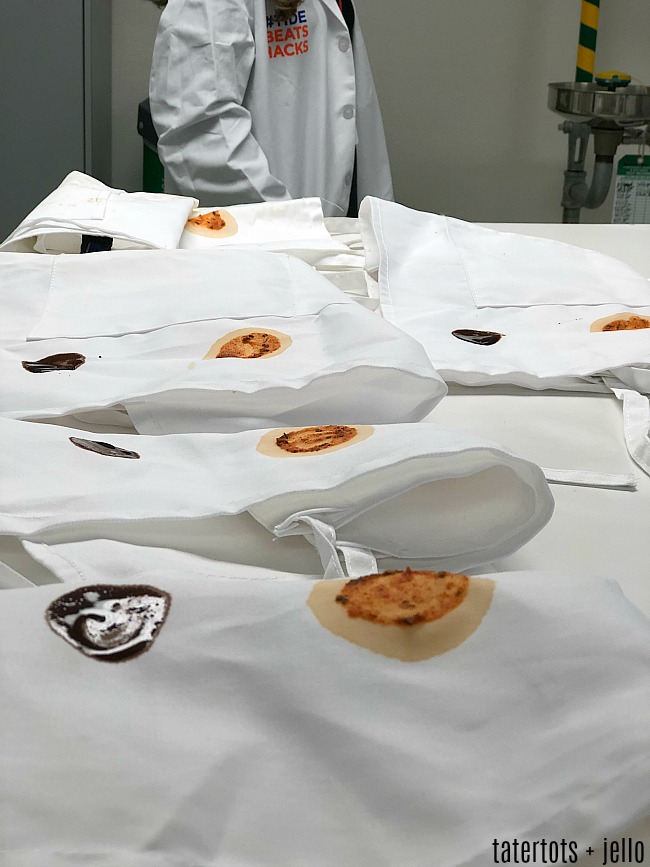 Tide Ultra Oxi is one of Tide's newest products. It's Tide's first detergent combination that gives consumers the benefit of tough stain fighting with built-in pre-treaters (so no waiting for pre-treatment, unlike baking soda). Although we used the liquid formula at the labs, they also have it available in PODS (which we love!!!). It truly beats laundry hacks – in fact one dose of Tide Ultra Oxi removes stains better than FOUR doses of bargain detergent and an ENTIRE box of baking soda.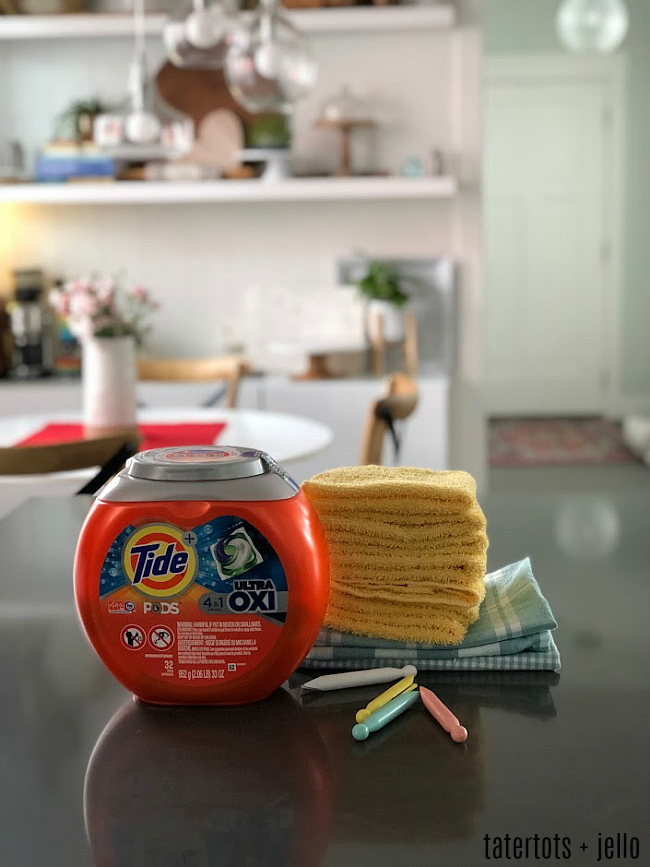 We also learned about Tide Fresh Coral Blast, which has been developed to work with today's modern synthetic fabrics that tend to hold in odors and stains more than natural cottons (who knew??). I found out at the Tide Lab that Tide Fresh Coral Blast has special technology that releases scents the more you move. It's amazing.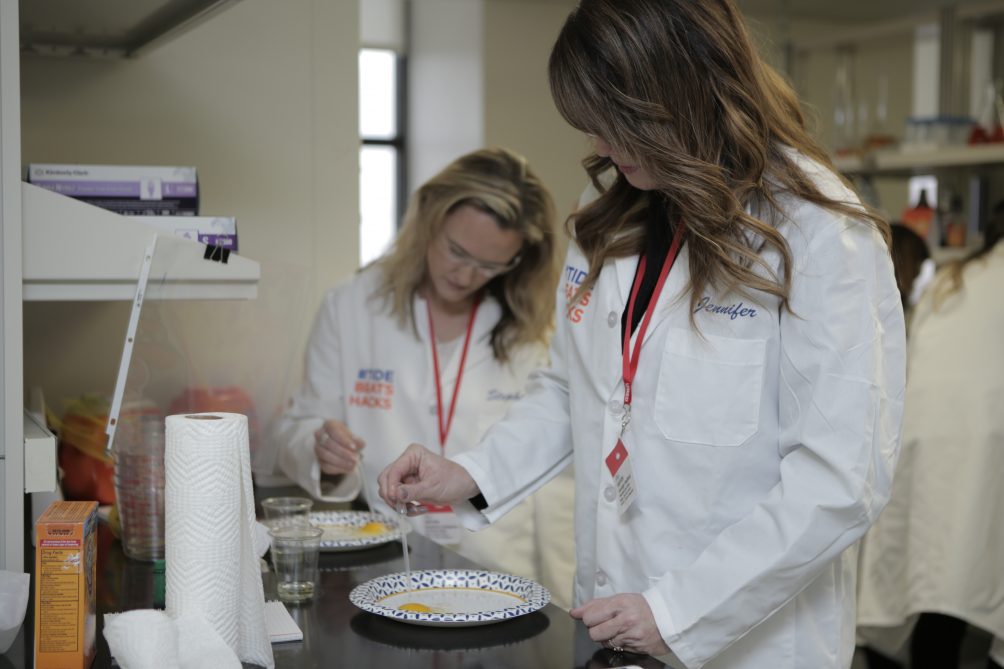 While at the lab, we bloggers played scientist for the day and did some experiments. We tested out vinegar, lemon juice and baking soda with bargain detergents. For one experiment, we squeezed a WHOLE bag of lemons to see if lemon juice would get clothes brighter than Tide. No surprise here – it does not and it also took a ton of time, which I would not have the patience for at home.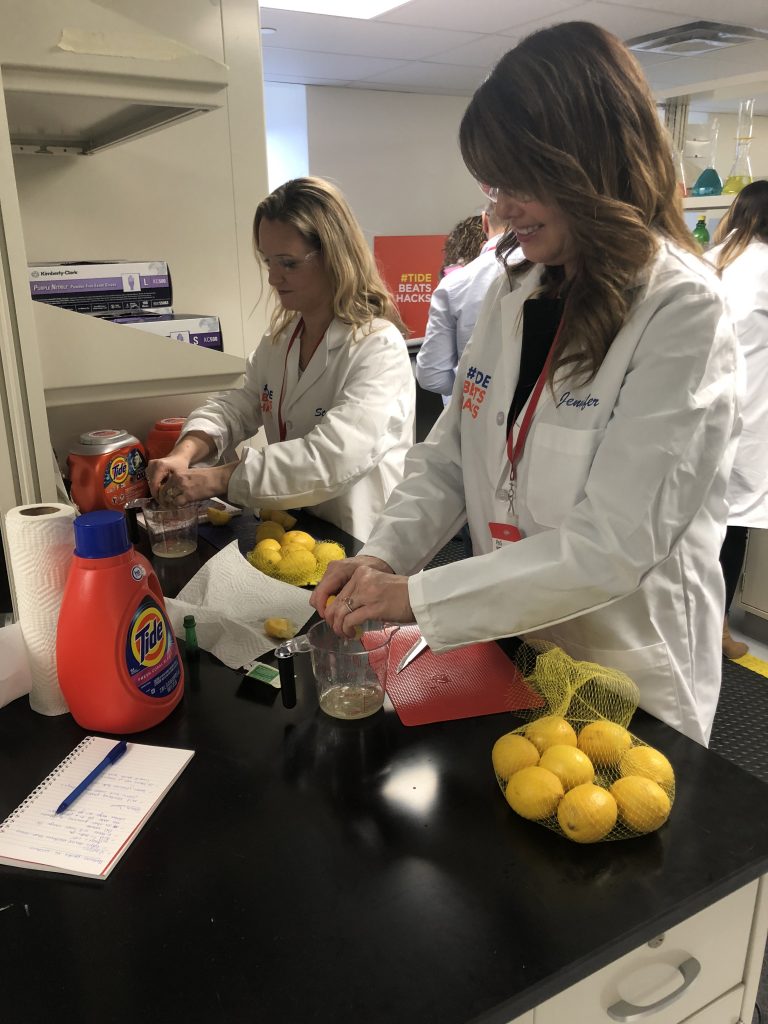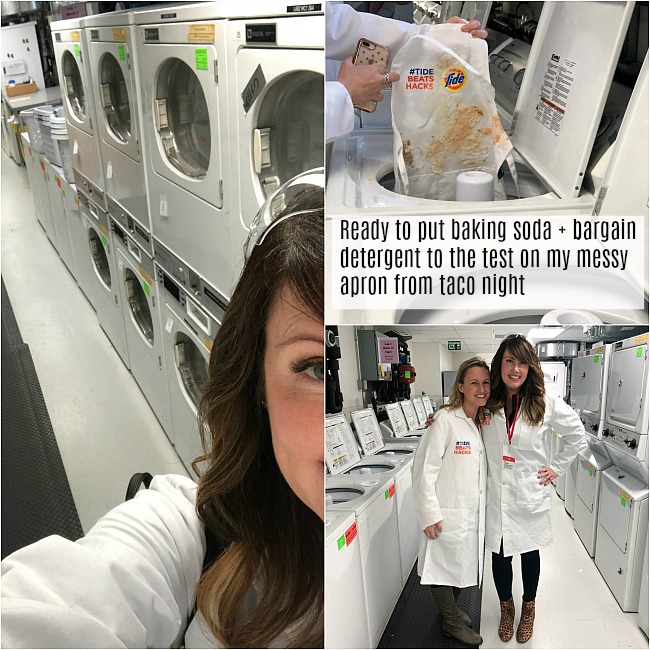 (here we are in the labs – with our aprons PRIOR to cleaning)
At the end of the day, we had our grand reveal with our taco night aprons. What do you think happened when we got our aprons back from the cleaning lab?? Here are the results!
To recap, we washed TWO aprons – one with a baking soda paste (that we applied ourselves) + bargain detergent and the other with the new Tide Ultra Oxi liquid. You can see in the pictures that washing with baking soda still left stains on the apron, while the other apron washed with Tide Ultra Oxi liquid is white (not to mention that it took much less time to clean). And these were badly stained. I was SUPER impressed.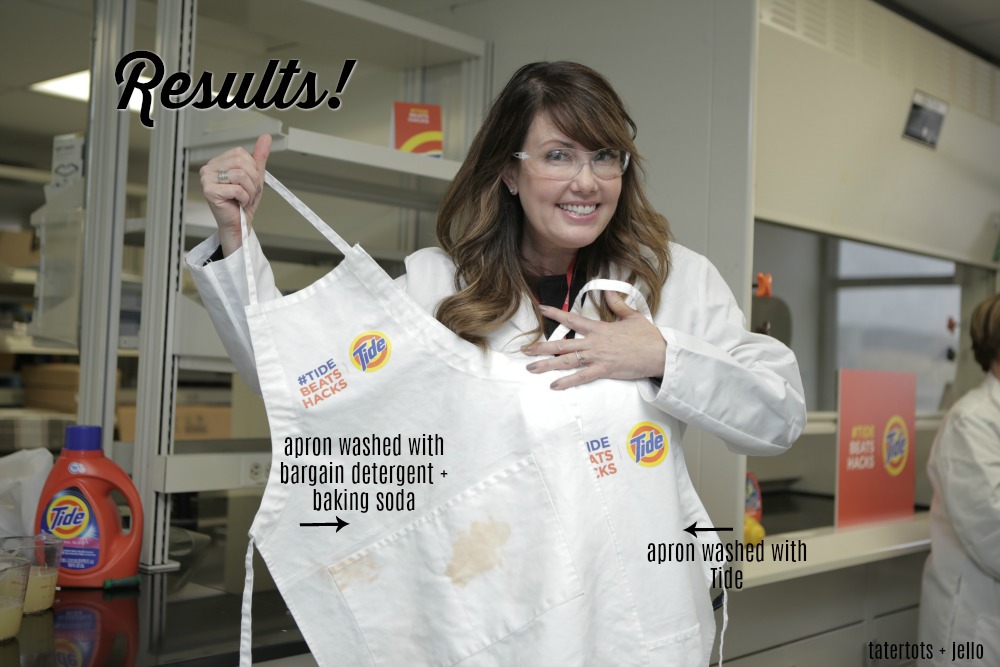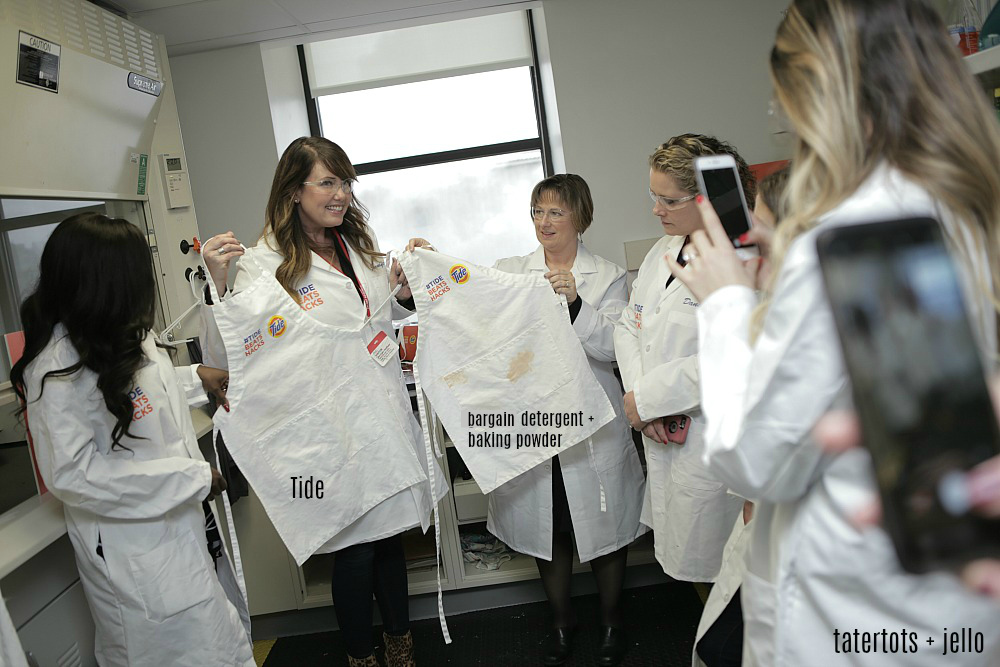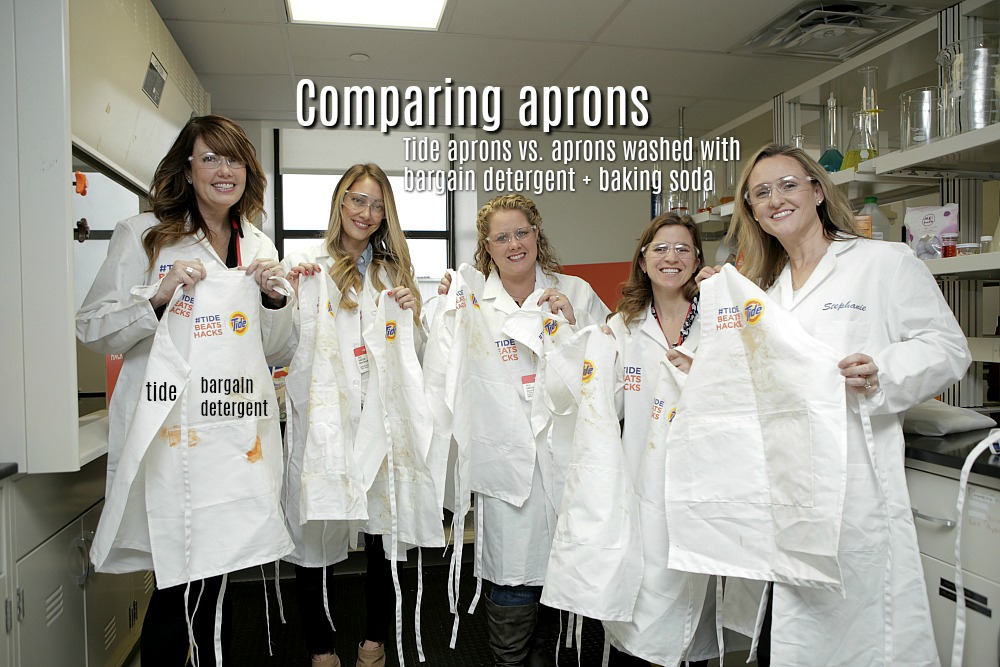 So here's the challenge – try TIDE Ultra Oxi and compare it with YOUR detergent. Share the results!
Let me know what you think!!
xoxo