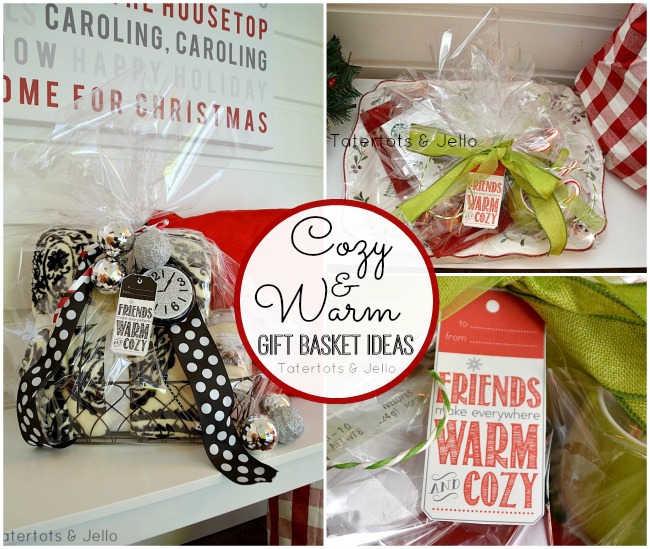 I love this time of year! BHG at Walmart asked me to find some festive gift ideas using the Better Homes and Gardens line. I had such a fun time looking around. I couldn't make up just one basket, but two! Yay!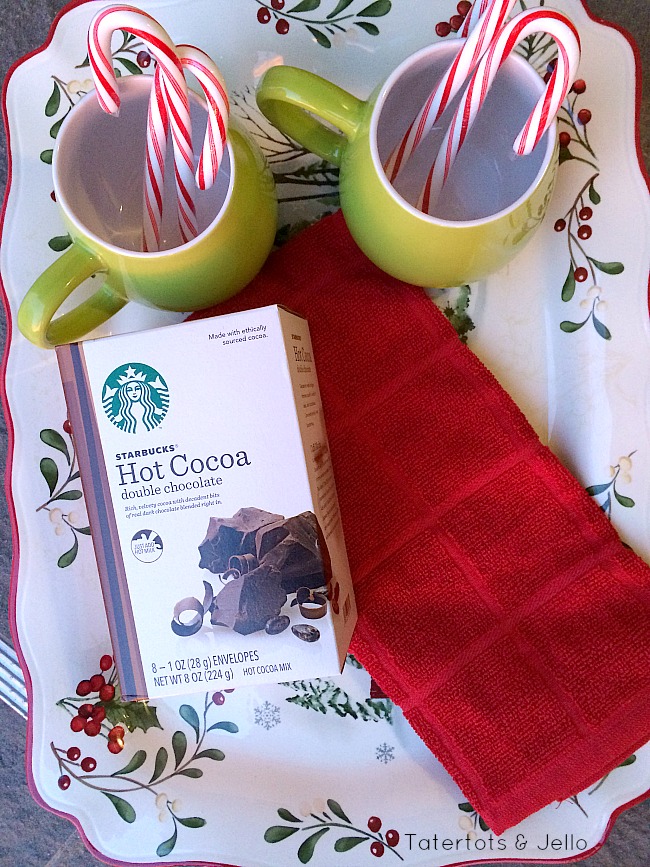 During the summer I was thrilled to be able to go out to the Better Homes and Gardens headquarters and I LOVED the presentation that Nancy from BHG gave where she styled different ways to use a beautiful BHG tray throughout the year – not just during the holidays.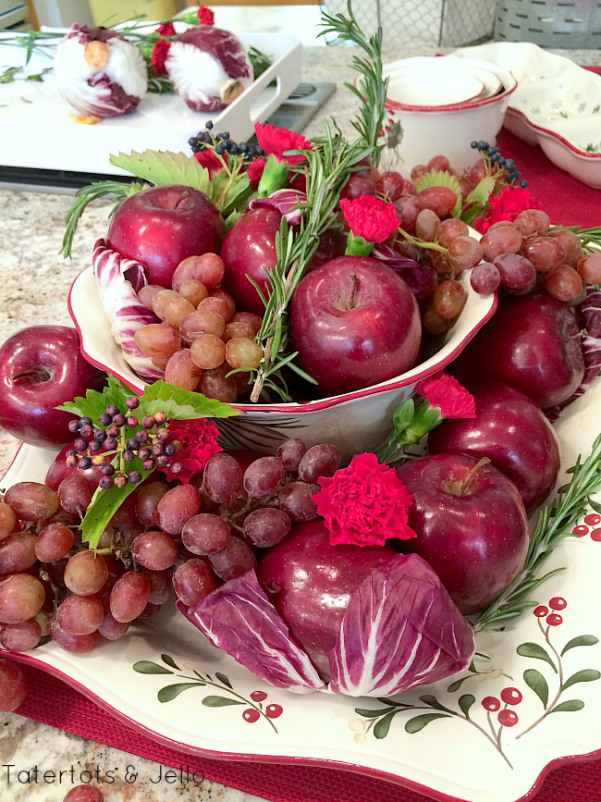 So when I found the tray – I knew I wanted to use it as a hostess gift idea.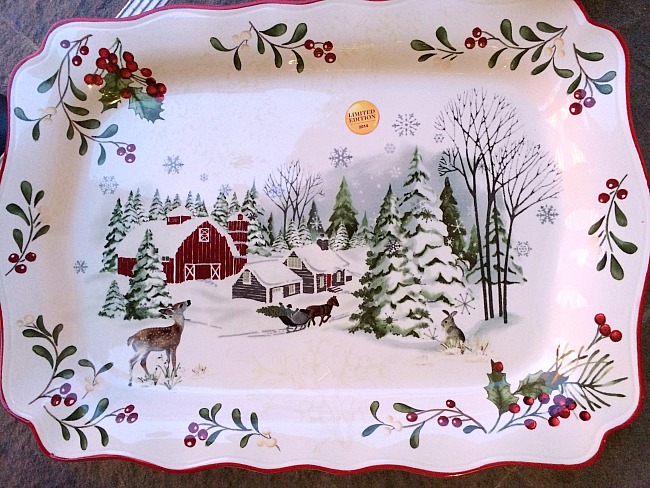 I also found the prettiest light green mugs that can also be used throughout the year! And the tray was only $12. Amazing.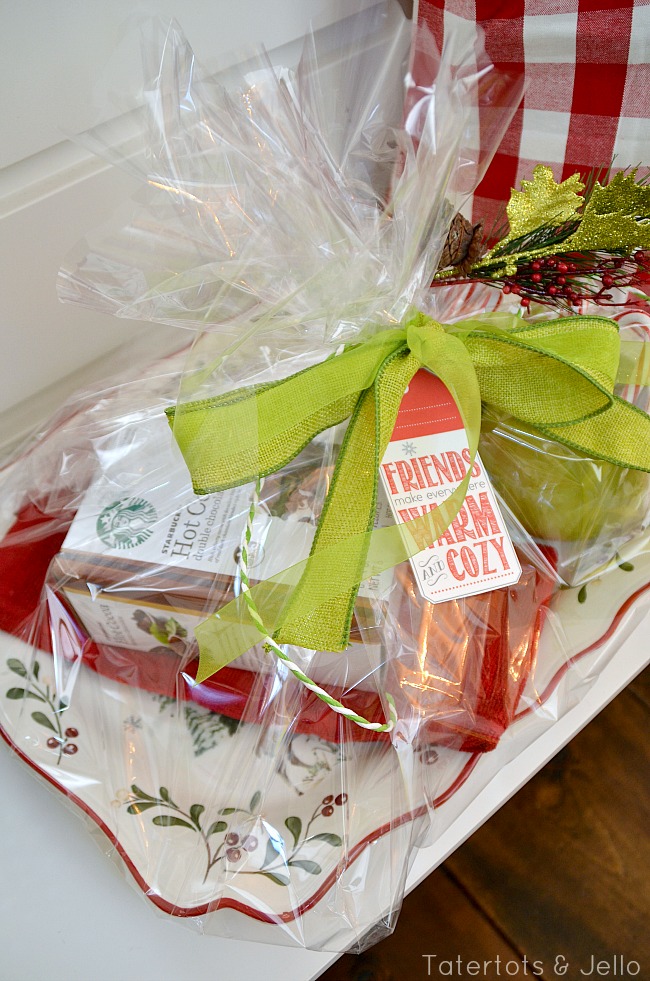 The other item that inspired my next gift basket was this fuzzy BHG throw.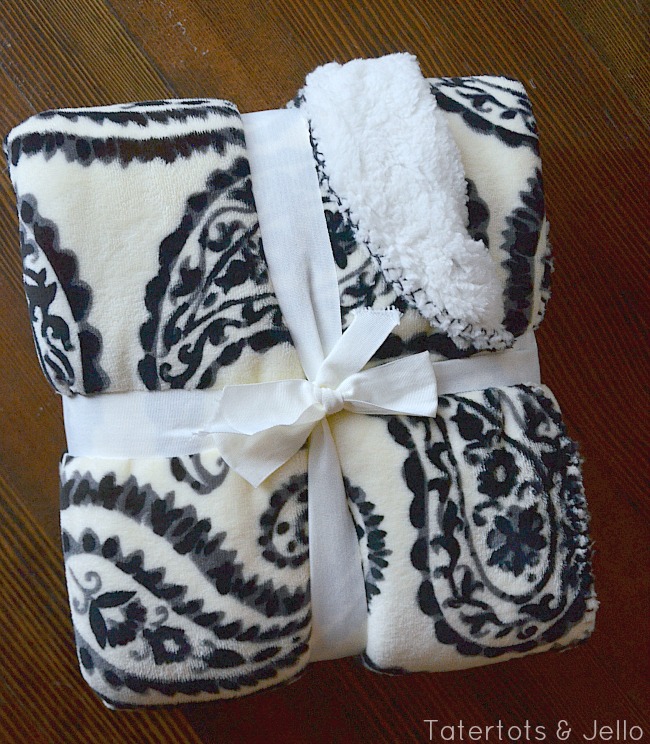 It comes in a few different colors and patterns. And on the other side are a fuzzy material. It's so cozy! And the throw was only $12 as well. I added a pretty candle and ornament. I think it would be a great gift for anyone on your list. How cute would it be all wrapped up on a guest room bed for holiday guests??? And it's also something that can be used and enjoyed for years to come.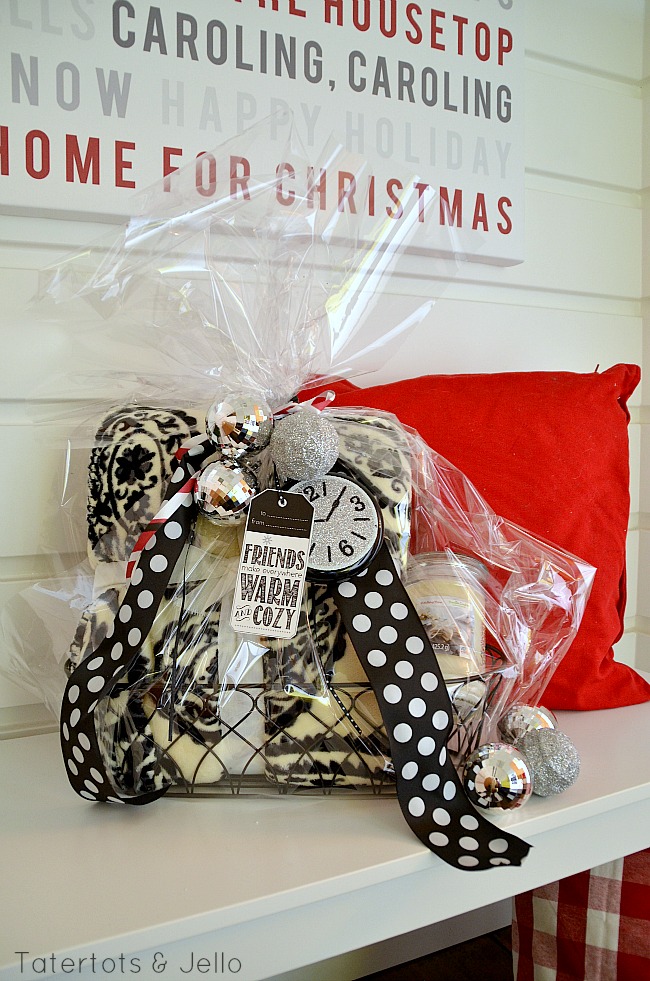 Both of these baskets are so warm and cozy. I thought it would be cool to make up some little printables to go along with them. And I'm sharing them with you!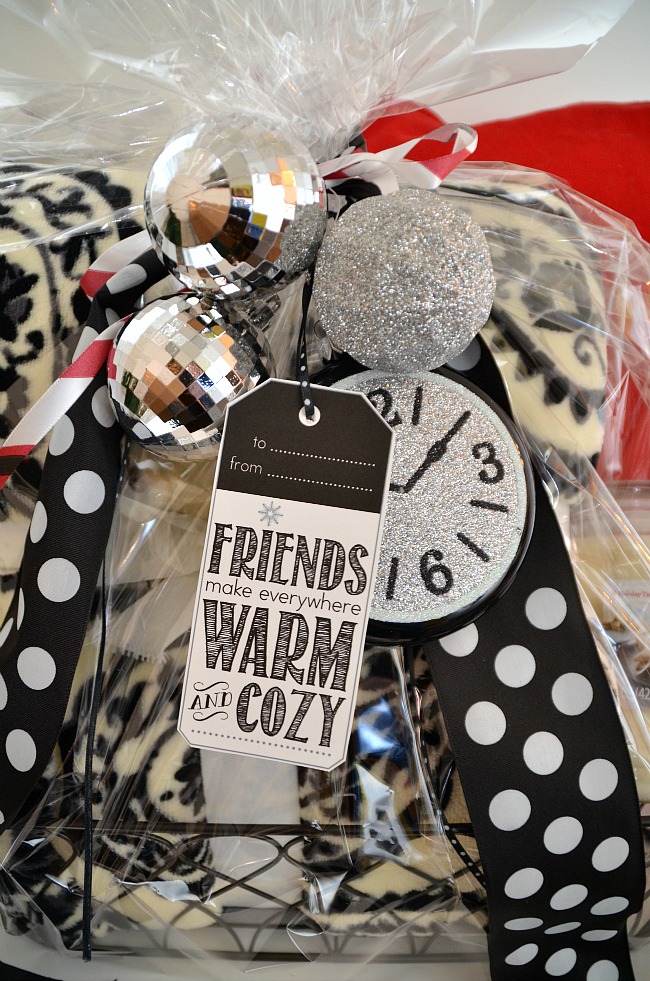 And here are the printables! There are three different colors – red, grey and black 🙂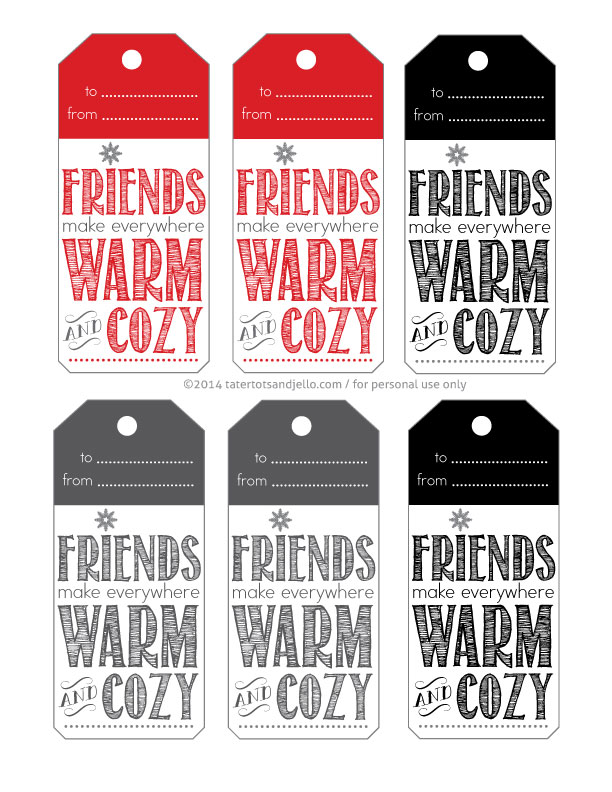 Just right-click this link or the image above and choose "save link as" to download the printable PDF. Print on heavy paper or cardstock, then trim with scissors and use a hole punch to make the hole. Choose whichever color or colors you like best! As always, they're for personal use only.
* * * * *
Better Homes and Gardens is giving away one $50 Walmart gift card every day from now through December 13.
Visit the Better Homes and Gardens Pinterest board and repin any of the gift idea images there to enter to win!
There's also a $250 Walmart gift card up for grabs at the end of the contest!
* * * * *
You can follow along with them here: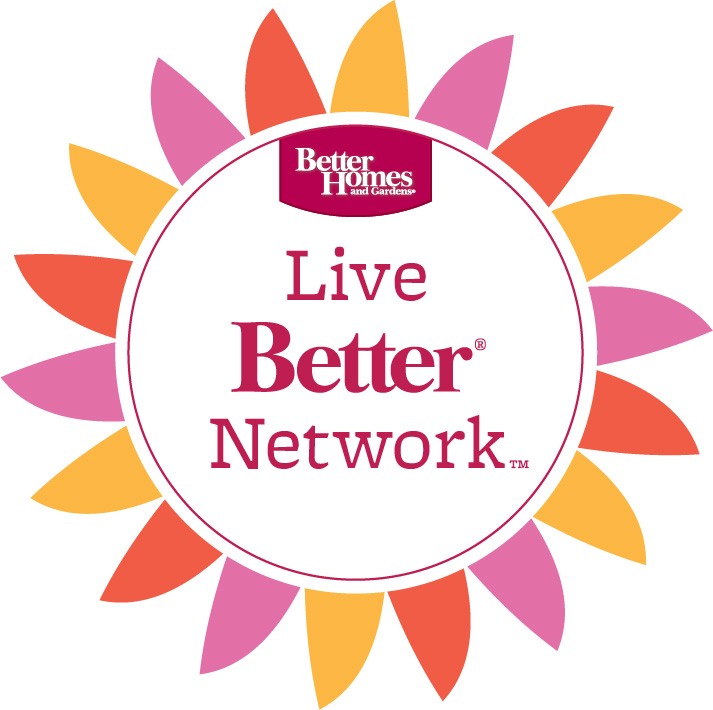 What are your favorite gift basket ideas??
Let me know YOUR ideas in the comments!!
xoxo