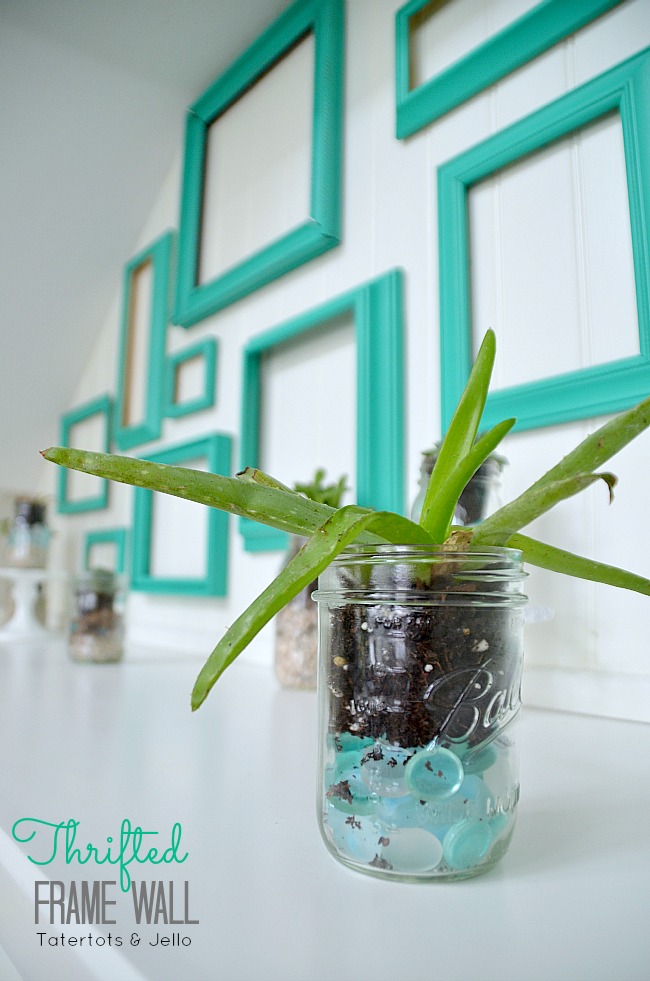 Have you heard about the color of the year – Emerald??

Pantone picks a color the year every year. I am always am excited to see what they choose. And my friend Lara at Less Cake More Frosting actually picked this one before it was announced – she's so ahead of the trend.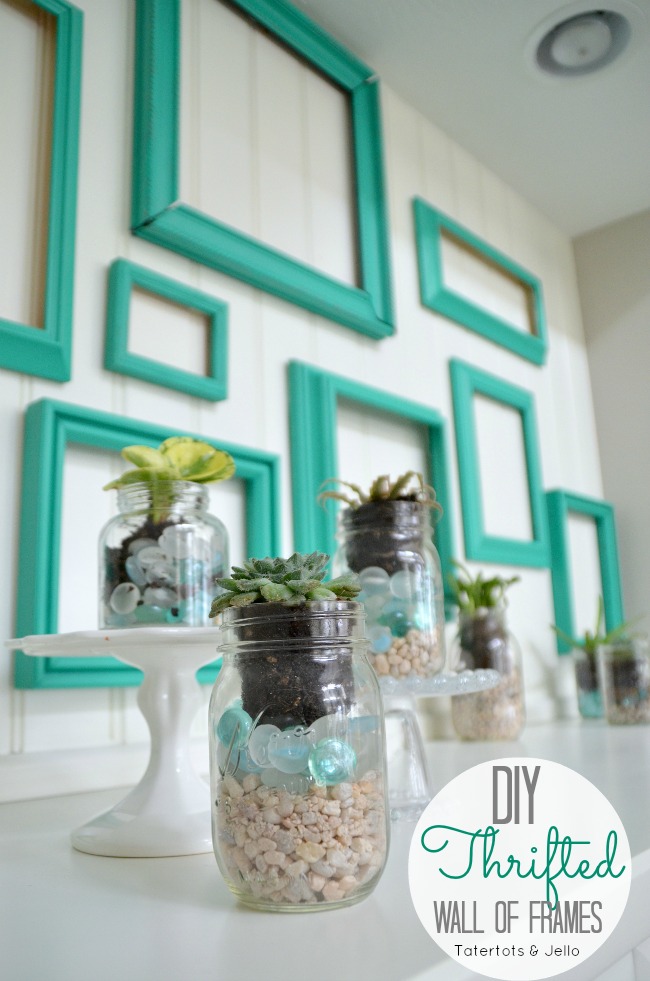 So this month Lowes asked their Creative Ideas Team to make a project using Pantone's Emerald. I wanted to create a project using Emerald that would still work my home decor. And I thought it would be fun to use thrifted frames to create a graphic frame wall.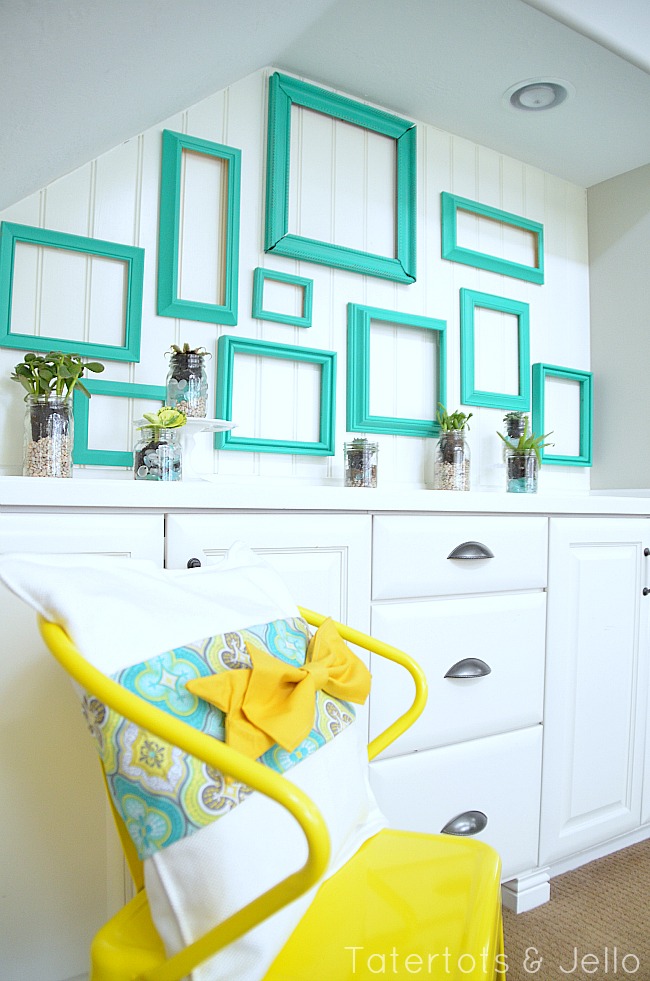 This is a project that cost me under $20 for the frames – and really makes a statement. Here's how I created this wall.
And this is an easy way to incorporate a trendy color without much commitment or money.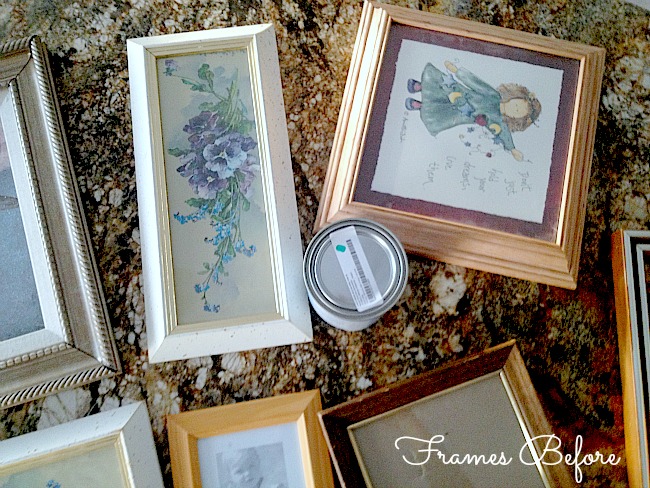 First I went to my local thrift store and found some frames in different sizes and shapes. The frames were less than $20.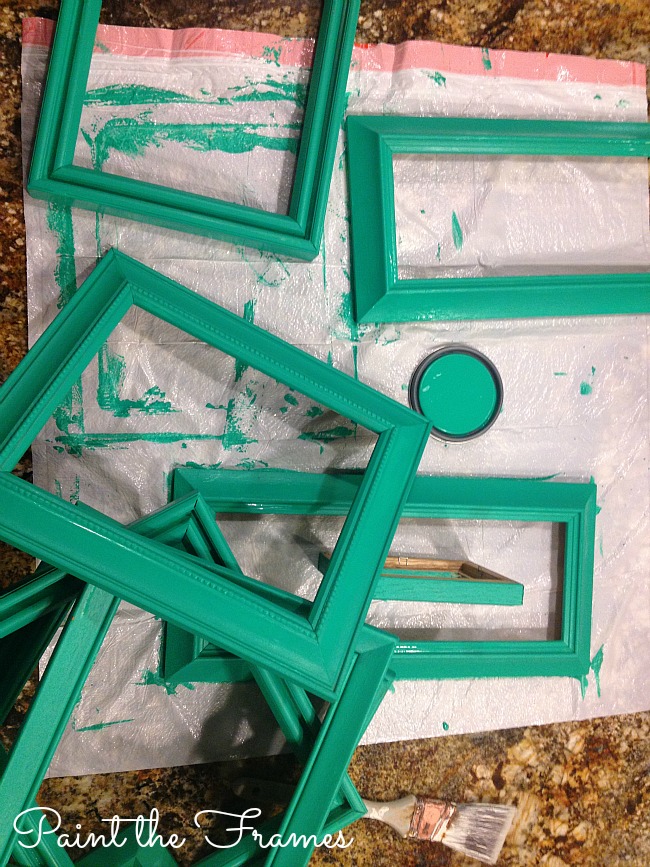 Then I painted them Emerald.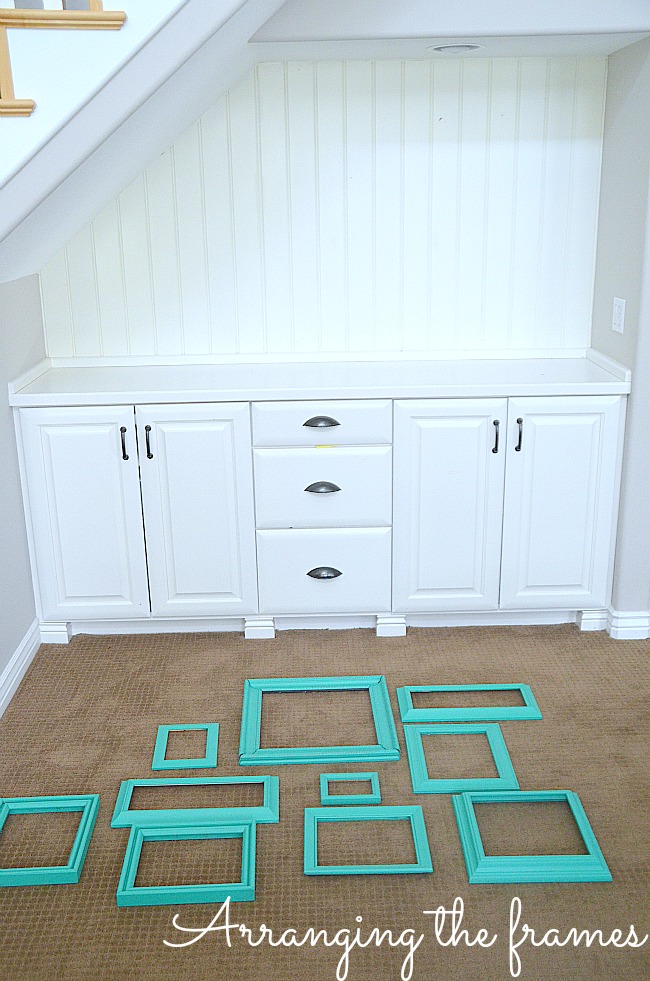 Once the frames were dry, I laid them out on the floor in front of the wall I wanted to hang them on and figured out the placement.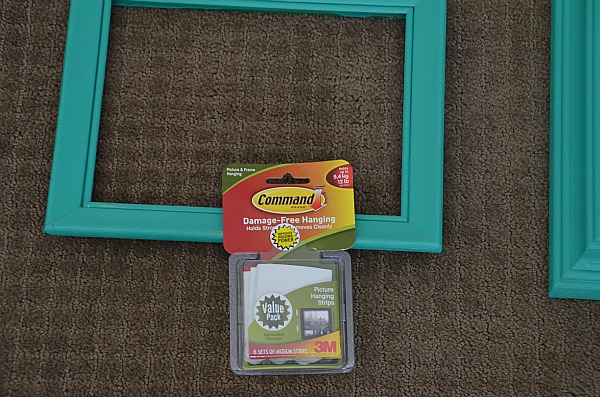 Then I used Command Strips to the backs of the frames and hung them on the wall.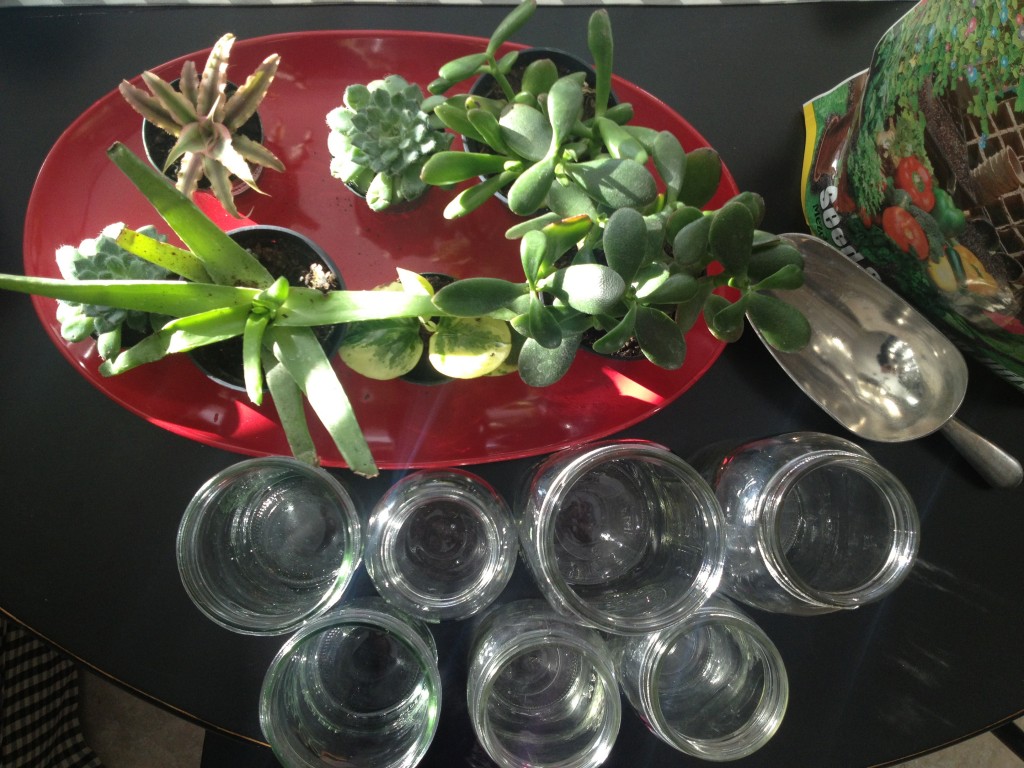 I also made some Mason Jar Succulents. You can find out more about how to make DIY Mason Jar Succulents in this post.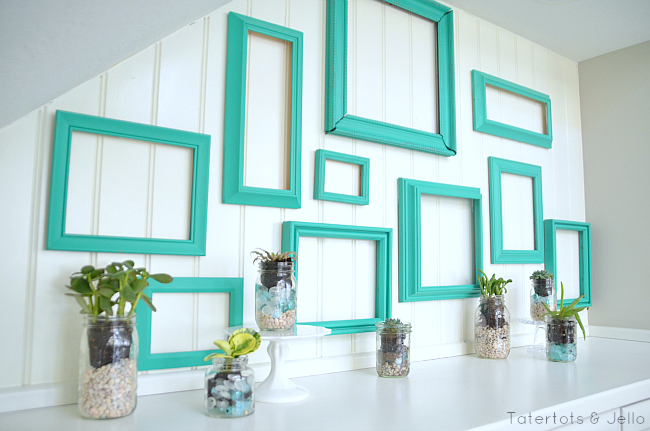 I love the bright pop of color that these frames bring into my home. And the best part is that this project was so easy and inexpensive. This is something that you can do in a couple hours for less than $20. Awesome. I also think this would be an fabulous way to bring interest and color to a wall in a bedroom or entryway too.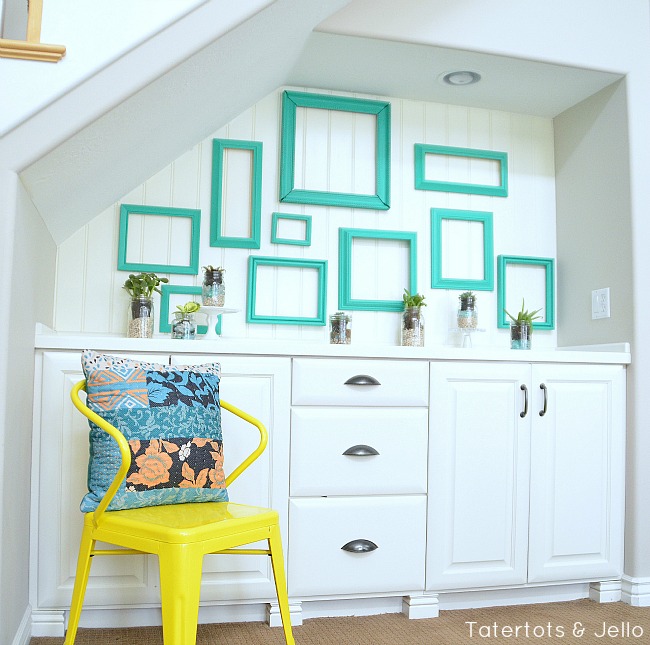 You can follow along with Lowe's on Facebook for more great ideas and sign up for their FREE Creative Ideas Magazine with TONS of great DIY ideas and instructions!!
Have a CREATIVE Day!
xox

PS — It's Friday!
My favorite day of the week.
Why?? It's the time when I can see YOUR great ideas!
I hope you can stop by for the Weekend Wrap Up Party!
I love to feature YOU!
The party starts tonight at 6 pm MST.
Thanks Lowes for the gift cards to make this project.
I'm linking up to Remodelaholic