You'll love these Valentine's Day Printables!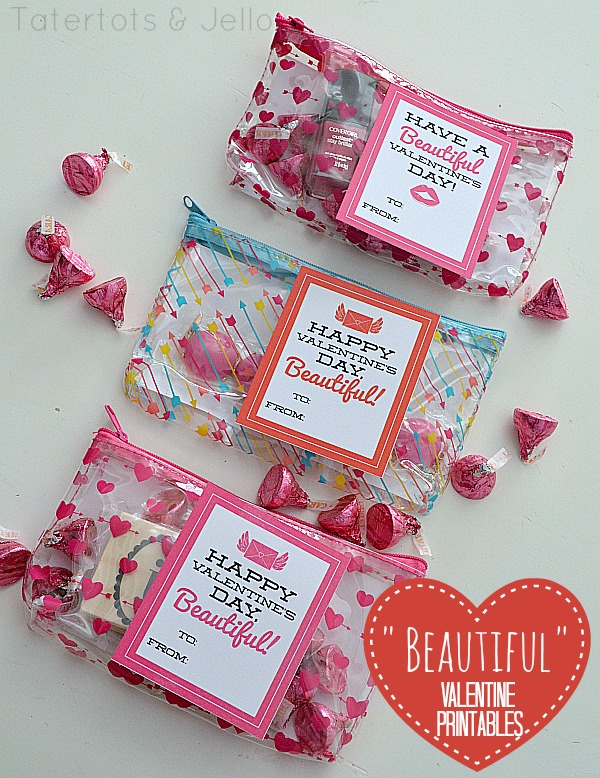 I love a good deal. And when I was at Target a couple of weeks ago I spotted some $1 items that I thought would make awesome Valentine gift ideas. So I made some printables to go with them! (my techy husband helped me – he's so sweet!) I'll be sharing them throughout the day today 🙂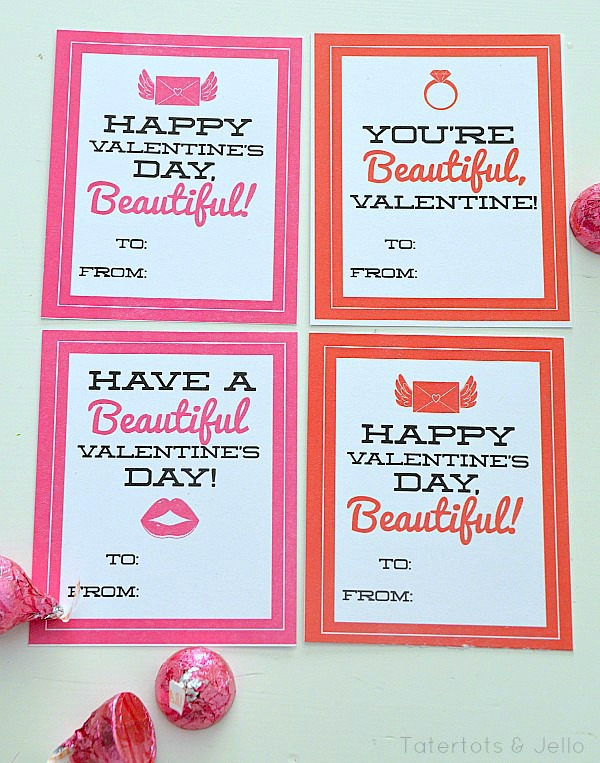 This printable would be fun for a Teen or Tween too. I found these clear bags in the dollar section. They are the perfect size to use as a little wallet or makeup bag in a purse. And we added some little icons at the top. You could pair the one with the ring with nail polish and some treats for the perfect Valentine pick-me-up. There's also one with a lip icon and you could put a tube of lip gloss with that one.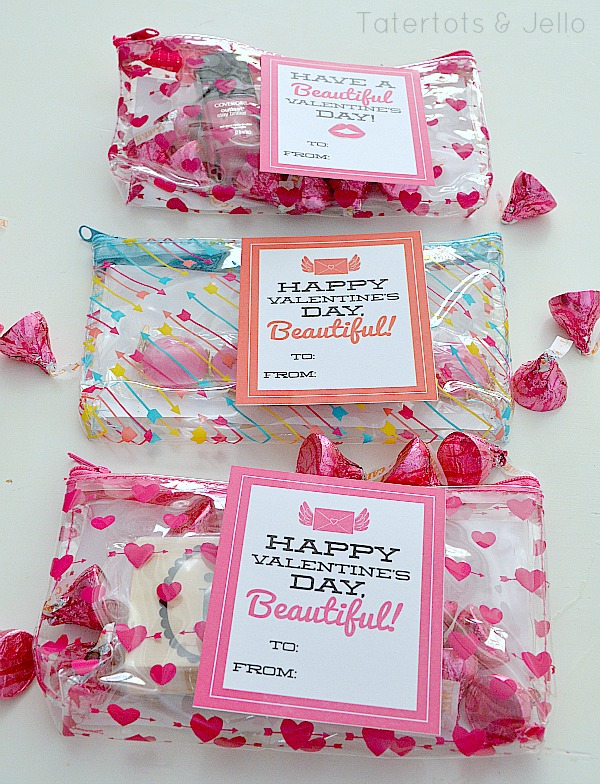 Here are the printables! They're in two versions — red and pink. Just download and print either or both!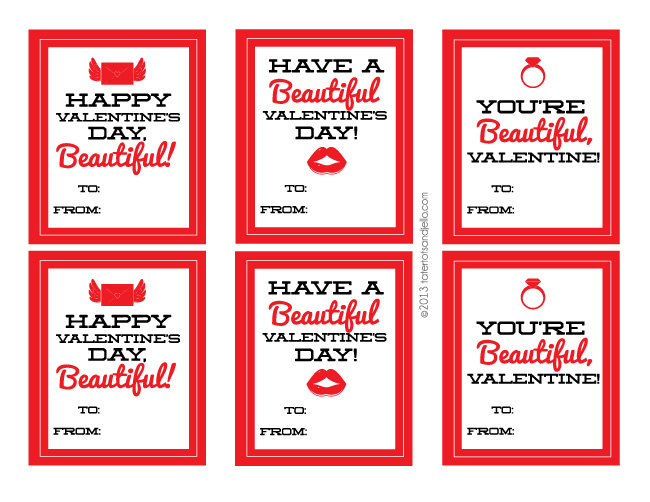 Click the picture or this link to download the red PDF.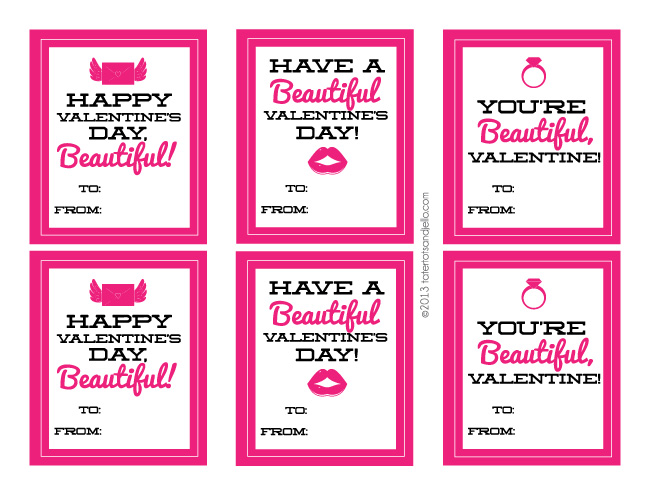 Click the picture or this link to download the pink PDF.
(I printed mine on cardstock at FedEx Office (Kinko's), but if you have a printer that likes cardstock, you can just print them at home!)
And here's another fun idea — printable cards that go along with a homemade loom bracelet DIY from Skip to My Lou!!
Have a Beautiful Day!!
xoxo