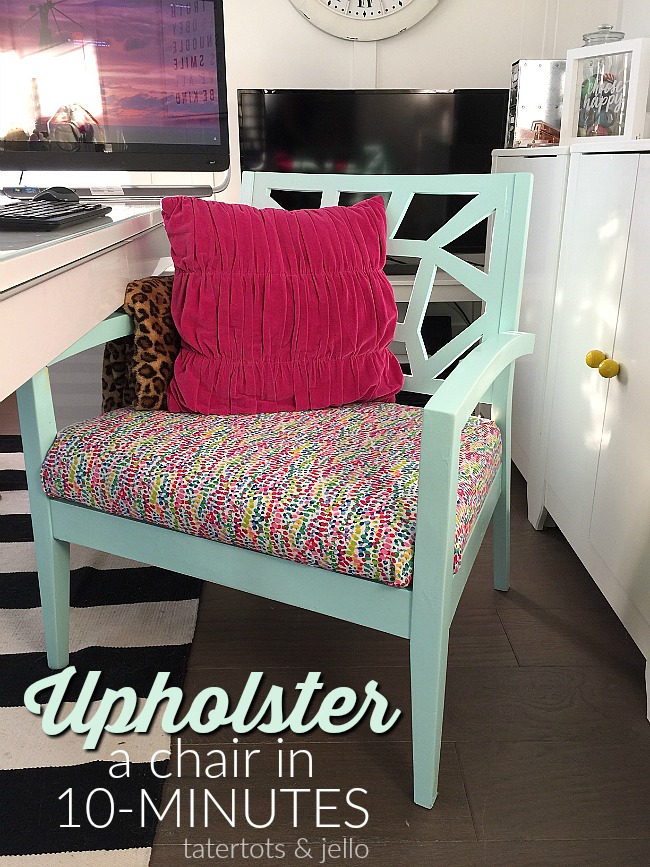 Upholster a Chair in 10 Minutes
One of my very favorite things to do is to reupholster old chairs. I've also tried making slipcovers like the Drop-cloth slipcover I made for our HUGE sectional, and the slipcovers I made for our living room chairs out of drapery panels, and I have to say — reupholstering furniture is SO much easier than making slipcovers! Especially if you have a chair with a removable cushion like the chair I bought when I did our Master Bedroom remodel a few years ago. Upholster a Chair in 10 Minutes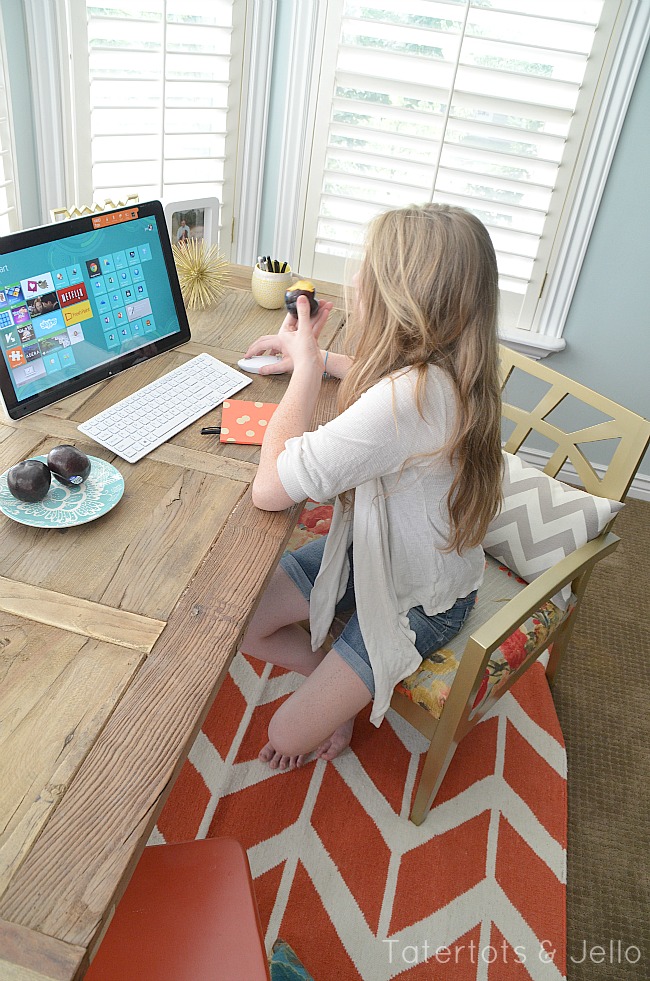 All it takes is 10 MINUTES to reupholster the cushion of the chair. And if you are going to the trouble of reupholstering the cushion of your chair, you might was well change up the color too, shouldn't you??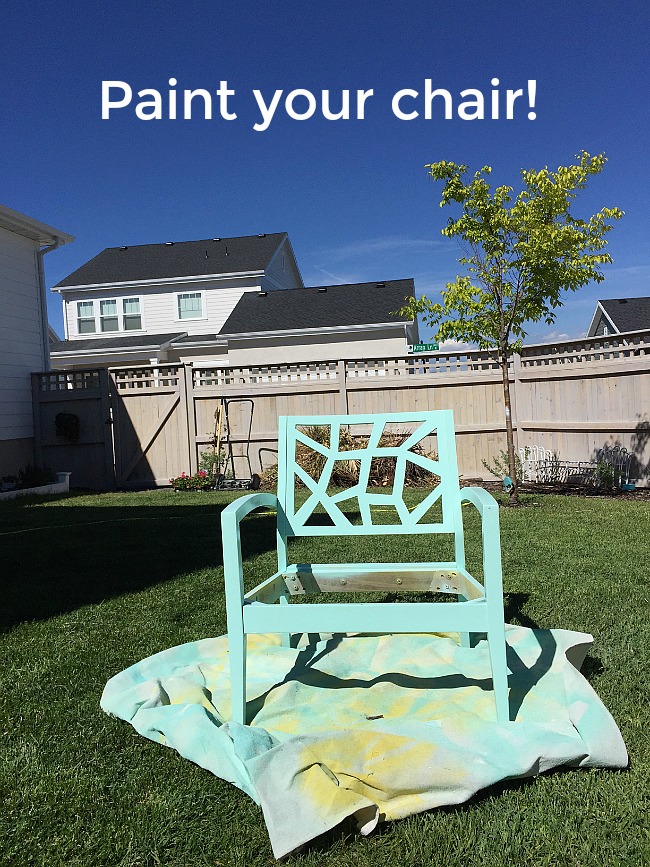 Spray paint is magical in my opinion. We have been in our home for a year and I've already changed the look of my office chair THREE times – that's how EASY it is!!

Upholster a Chair in 10 Minutes
So I thought I would be a good idea to share this easy way to change up the look of my office for just a few dollars.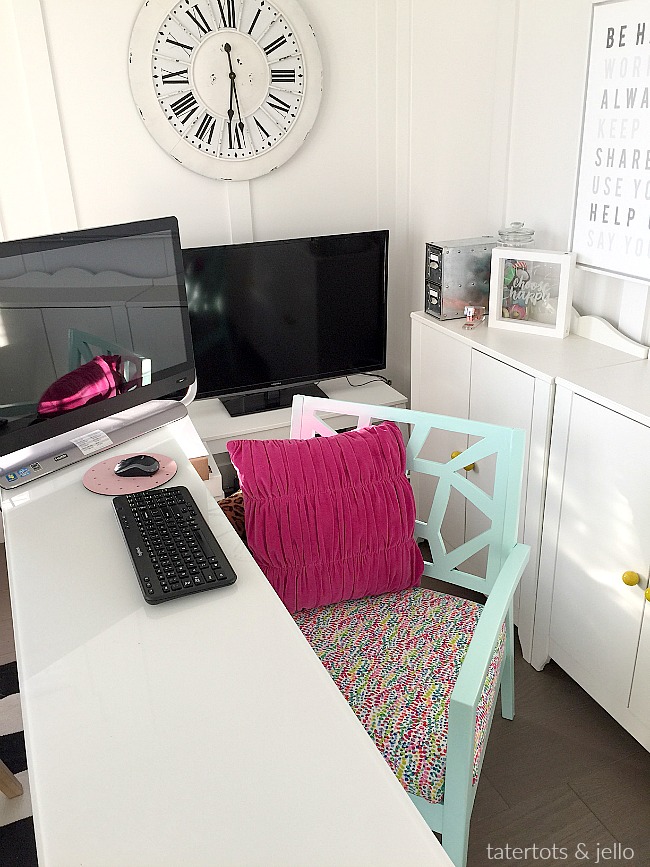 Here's how to upholster a chair in 10 minutes!!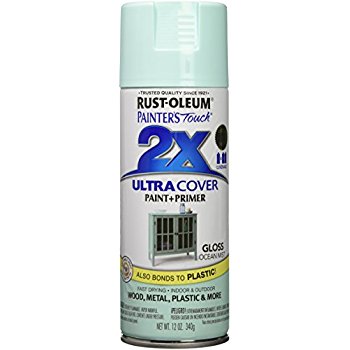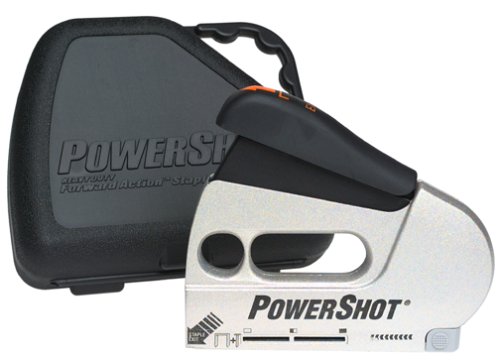 SUPPLIES:
fabric to cover your cushion. You need to measure the size of the cushion and add 5 inches to each side of the fabric.
spray paint (if you want to change up the color of your chair) I used Krylon Ocean Mist
staple gun (this is one of my VERY favorite tools ever. You can get one for about 10-12 dollars at the hardware store). Here's a link to my favorite upholstery staple gun. It will last you forever – all you need to do is get new staples every once in a while.
STEPS: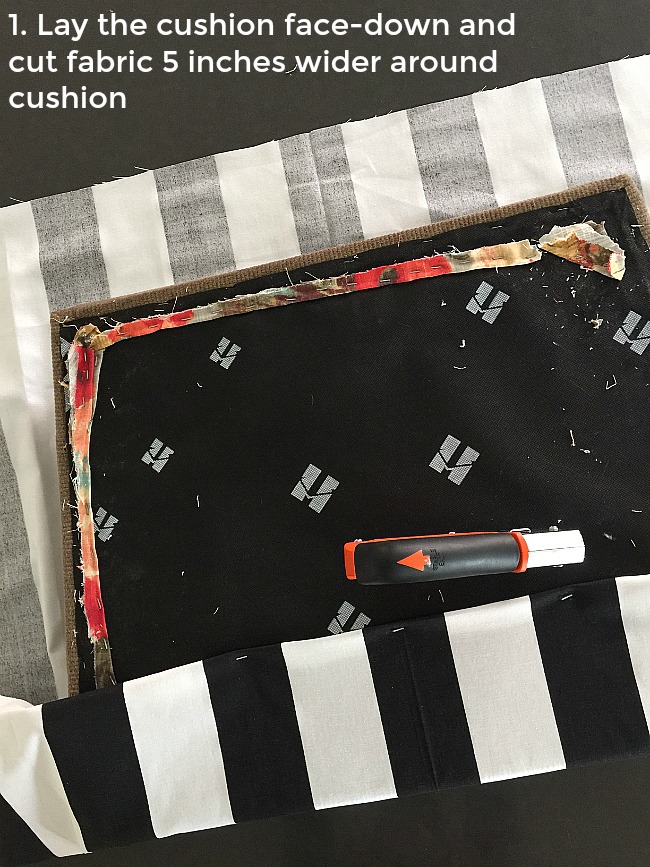 Lay the cushion face down and cut the fabric on all sides 5 inches bigger on each side to fit around the cushion.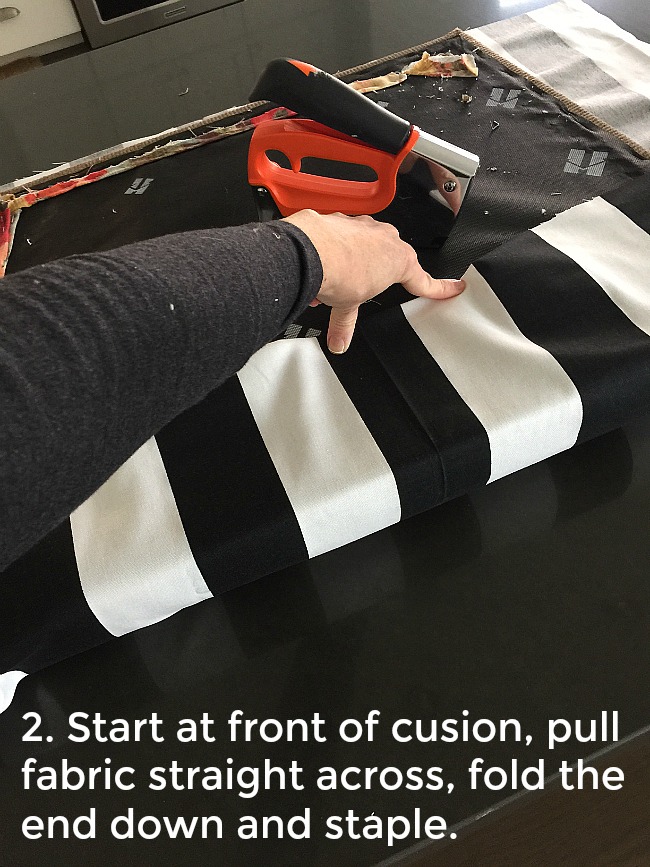 2. Start at the front of the cushion. Pull the fabric straight up over the front of the cushion and fold the edge down and staple it in the center. Then pull both sides of the fabric straight on both sides of the staple. Then staple the rest of that side, pulling the fabric so it's taut.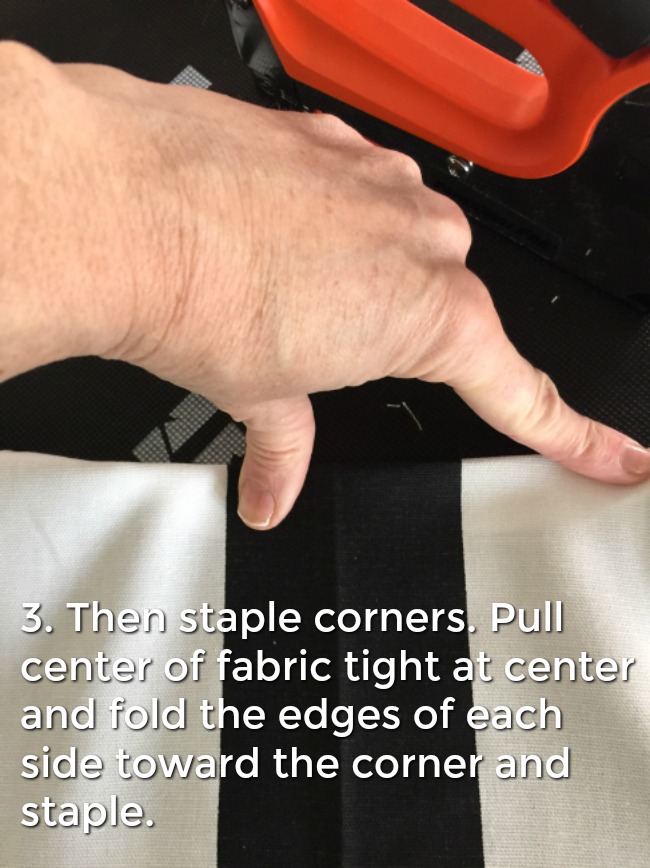 3. Then staple the corners. Fold the center of the corner up toward the back of the cushion, staple the center and then pull each side up and staple those so the corners are taut. It's kind of like when you wrap a present. You are folding fabric over to make the corner of the cushion sharp.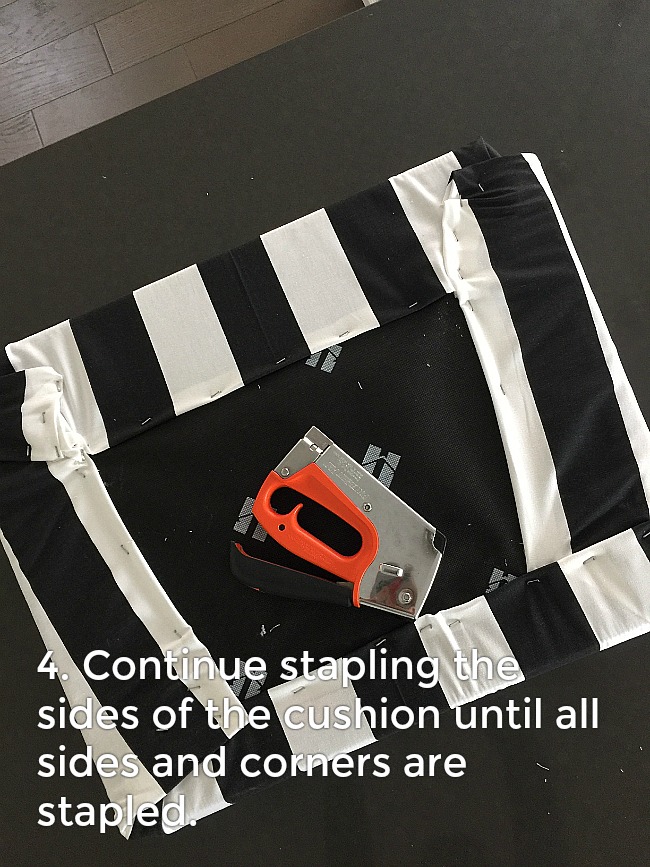 4. Continue stapling the sides of the cushion until all of the sides and corners are stapled.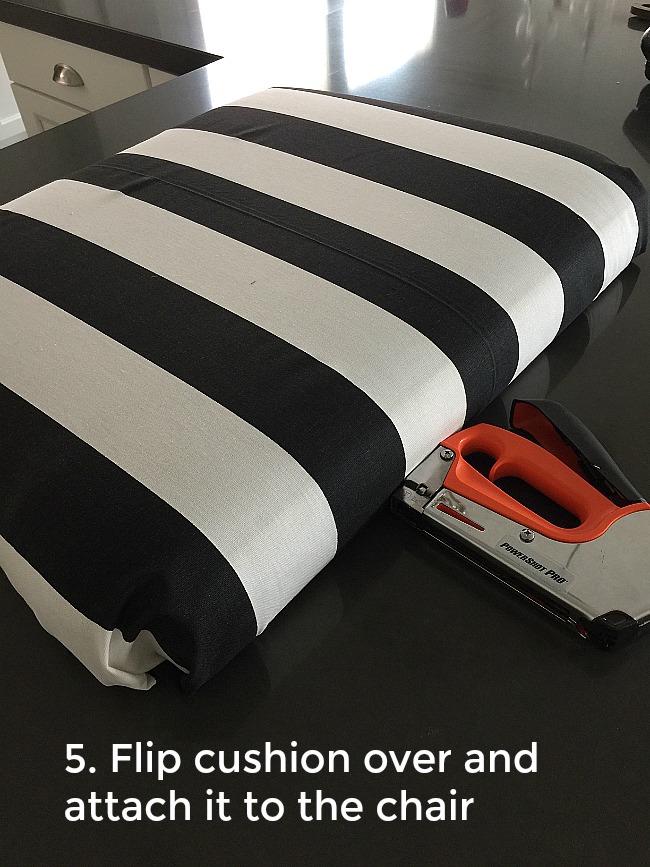 5. Flip the cushion over and attach it to your chair!
Upholster a Chair in 10 Minutes

And now you have a brand-new looking chair to enjoy!
Easy-peasy!
What projects are YOU working on this week?
Let me know in the comments!
I would love to see YOUR ideas!!
xoxo