Felt Flower Wreath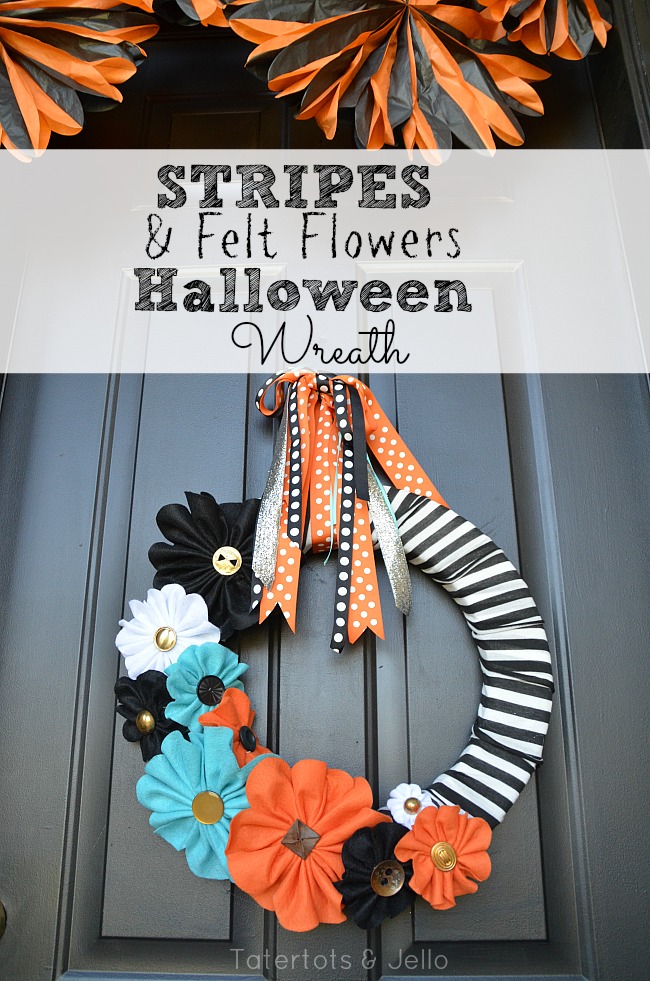 A couple of years ago I fell in love with Kellie at Nest of Posies Posie Wreath — isn't it cute?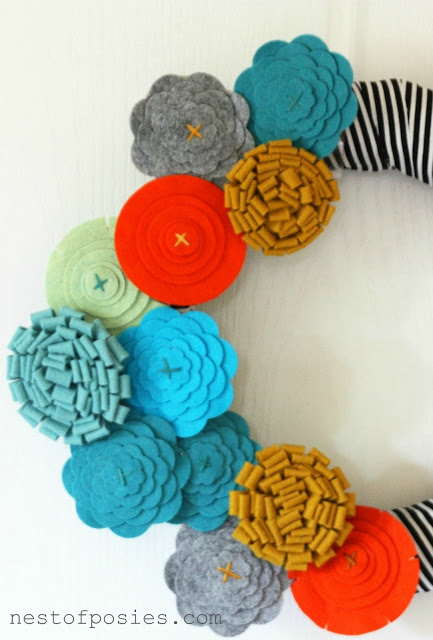 I wanted to make something that had that kind of impact. And I thought it would be fun to create some handmade felt flowers and top them off with vintage buttons I had.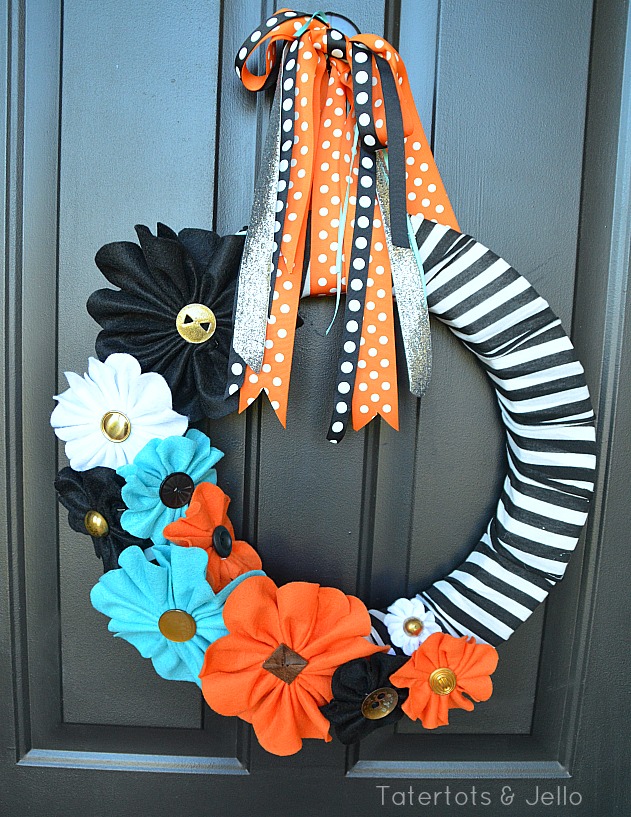 So I made a couple printable templates you can make when creating these flowers. All you need to do is print and cut them out and trace them onto thin poster board or cardboard.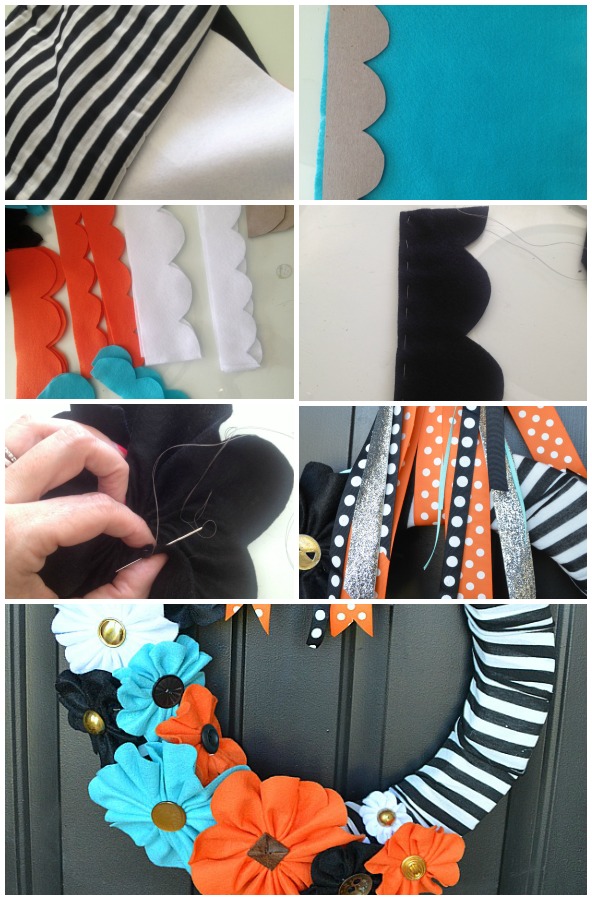 Get some striped material. Mine is striped jersey from Hobby Lobby. I used about 1/2 yard, cut into 3 inch strips.
Wrap the wreath form and hot glue the edges down.
Now make the flowers.
Print out the templates and trace them onto poster board or cardboard.
Trace the scallops onto different colors of felt and cut them out.
Take three of the felt cut outs and stich them at the straight line and gather the thread up, this will gather the felt into a circle.
Make a knot in the thread, joining the flower together.
After making the flowers, cut out small circles of felt and hot glue each flower onto the felt circle.
Then hot glue avintage button onto each flower.
And then add some coordinating ribbons to the top of the wreath and hang it up!
Enjoy your new wreath!!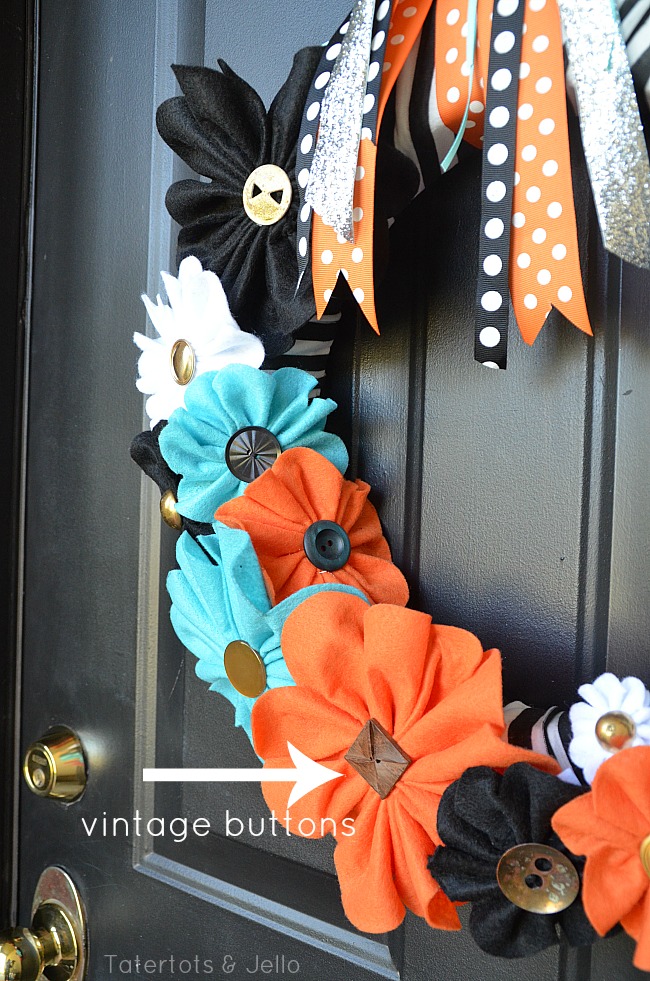 And I created a printable pattern for you to make it easier to mark and cut out your fabric.
Just right click on the image or on this link to and choose "Save As" to download the printable PDF file!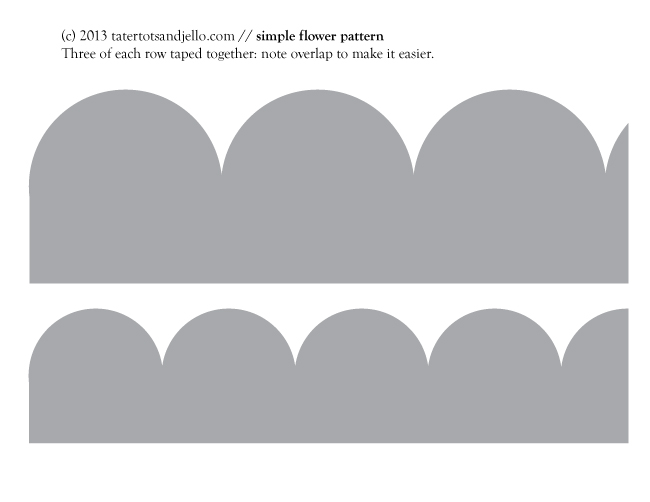 And here is the Whole Halloween Front Porch!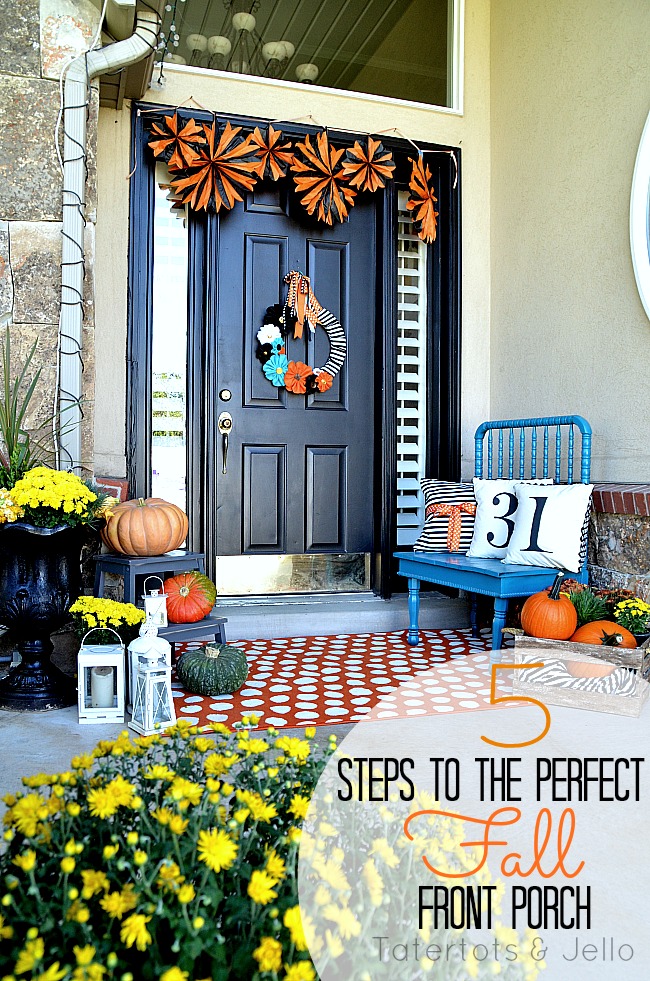 What are you making for YOUR home this Fall?
Share YOUR ideas in the comments – I would love to see them!!
Happy Fall!
xoxo