I've partnered with Walmart and SheKnows Media to share this fun holiday Ultimate Weekend Brunch gift guide. All opinions are my own.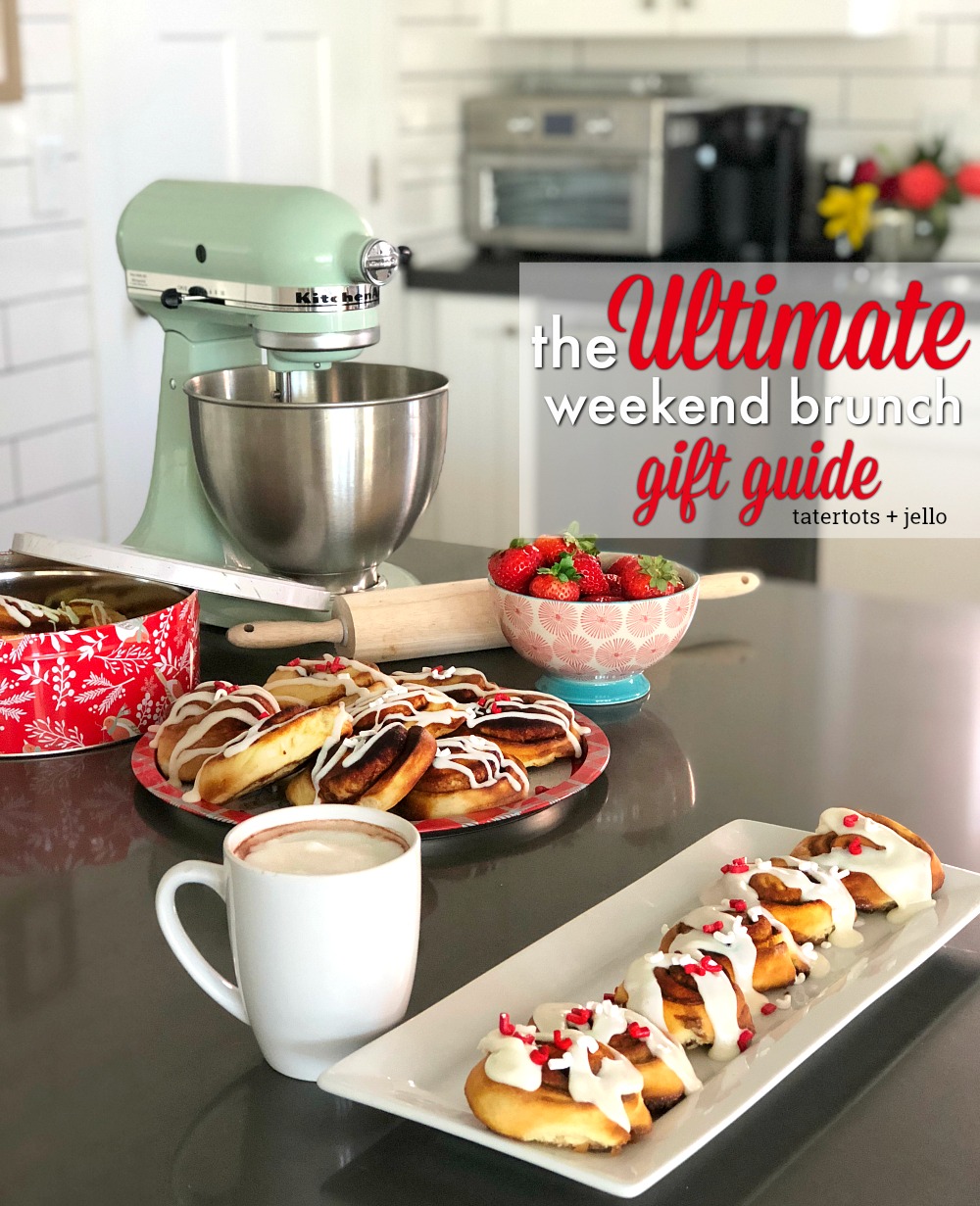 The Ultimate Weekend Brunch Gift Guide. Connect with family and friends over food! Get together and bake up a batch of soft and gooey cinnamon rolls and sit down with a frothy latte or whipped hot cocoa. This gift guide features everything you need to create a brunch for a special occasion as well as brunch you can whip up every weekend!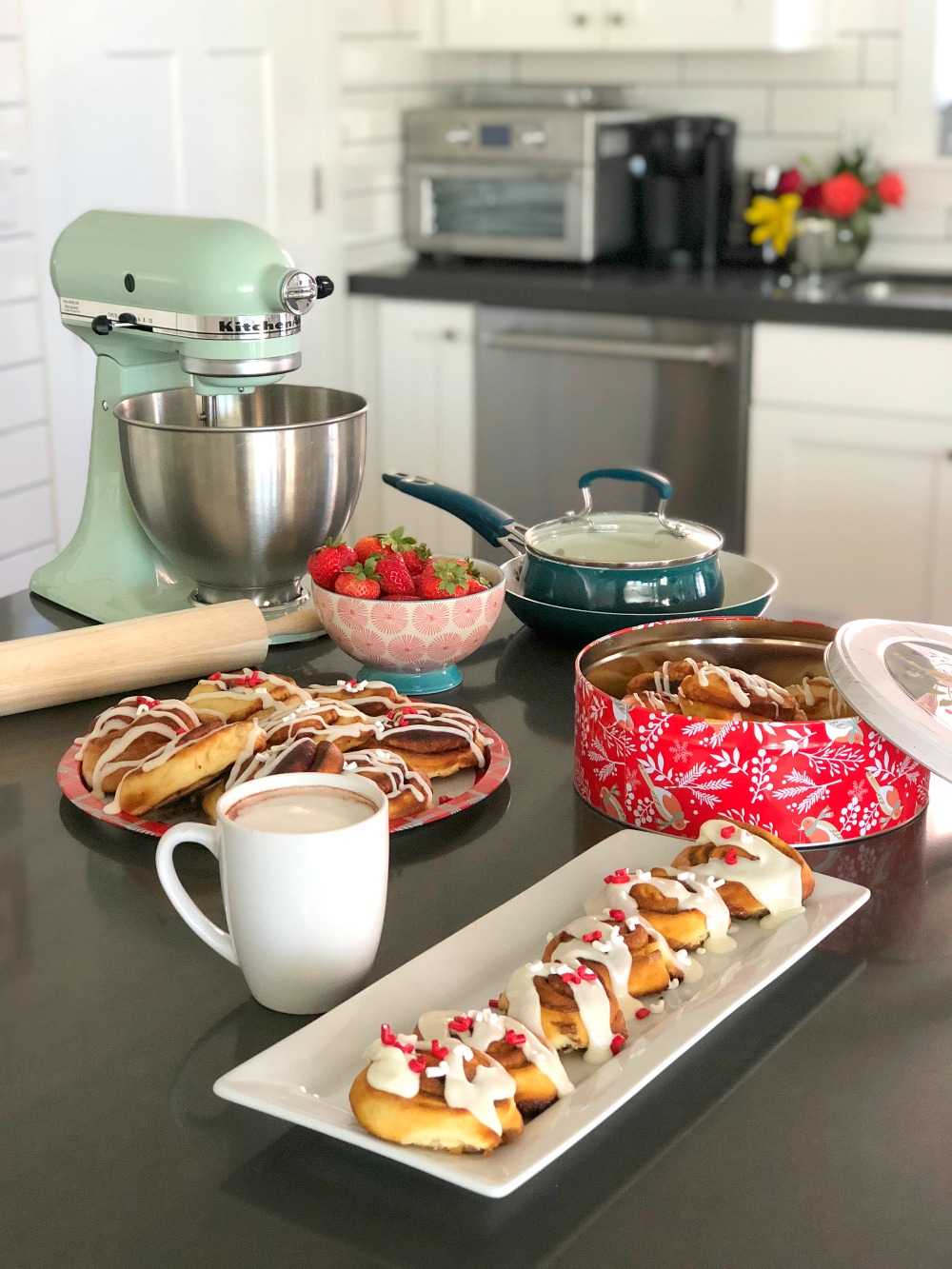 Keurig K-Latte
Every day starts better with a warm cup of happiness – whether that's a cup of joe, hot cocoa, tea or even apple cider! The Keurig K-Latte Single Serve K-Cup Coffee and Latte Maker, Comes with Milk Frother, Compatible With all Keurig K-Cup Pods, so the beverage possibilities are endless. I love the milk frother! It's perfect for making lattes with fresh milk! The frother base flips up to save counter space which is great! You can brew 6, 8, or 10 ounces of your favorite coffee, tea or cocoa.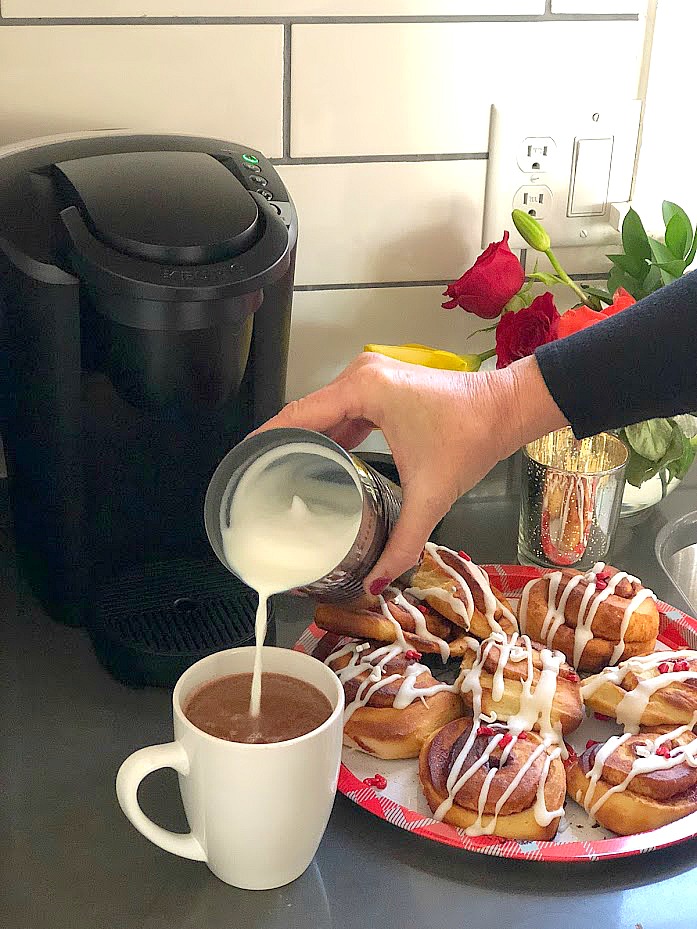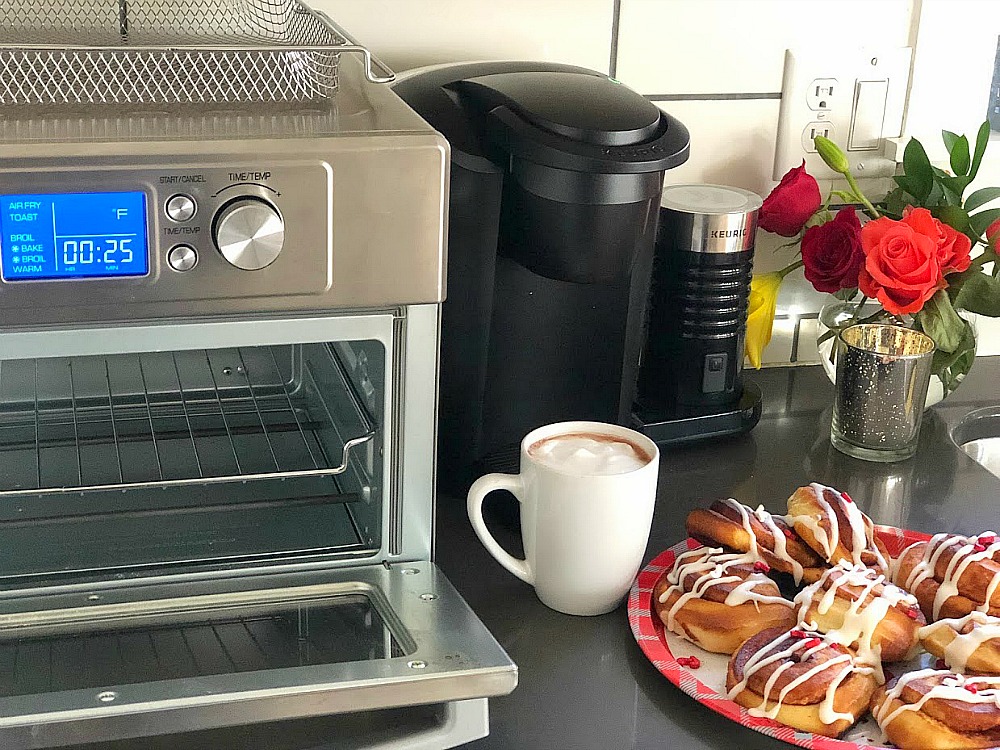 Every kitchen needs a KitchenAid. It's the ULTIMATE tool for any cook – whether you are just starting out or you are an expert. And there are SO many colors to choose from! Pick one that will be perfect for YOUR home. This KitchenAid Deluxe 4.5 Quart Mixer color is Pistachio. The larger bowl size makes cooking large batches of cookie dough or cinnamon roll dough so easy. You can make enough dough for up to SIX dozen cookies! This mixer also features 10 speeds to thoroughly mix, knead and whip ingredients quickly and easily. I also love all of the attachments you can add to the KitchenAid mixer — 10 optional powered attachments, from food grinders to pasta makers and more!!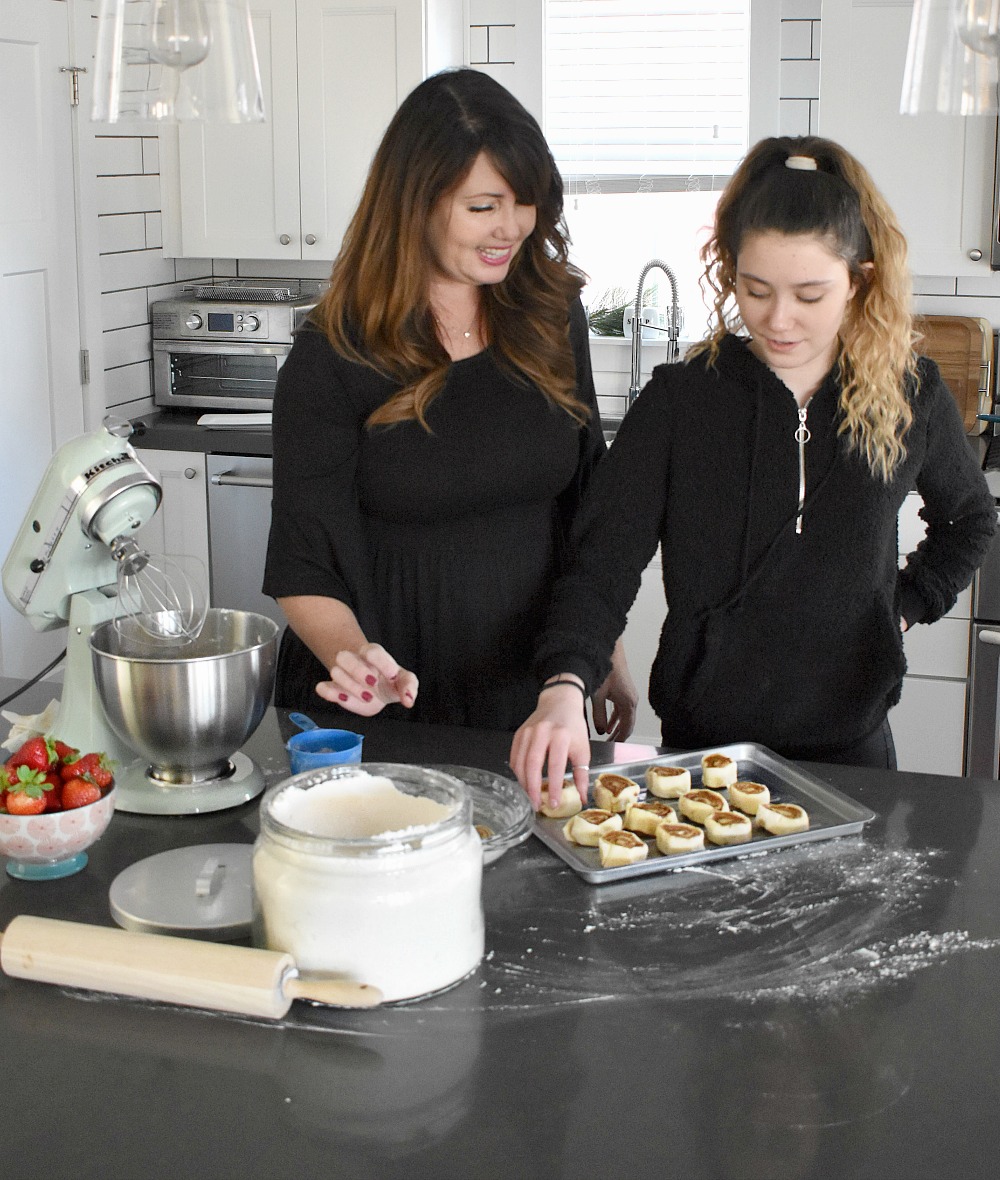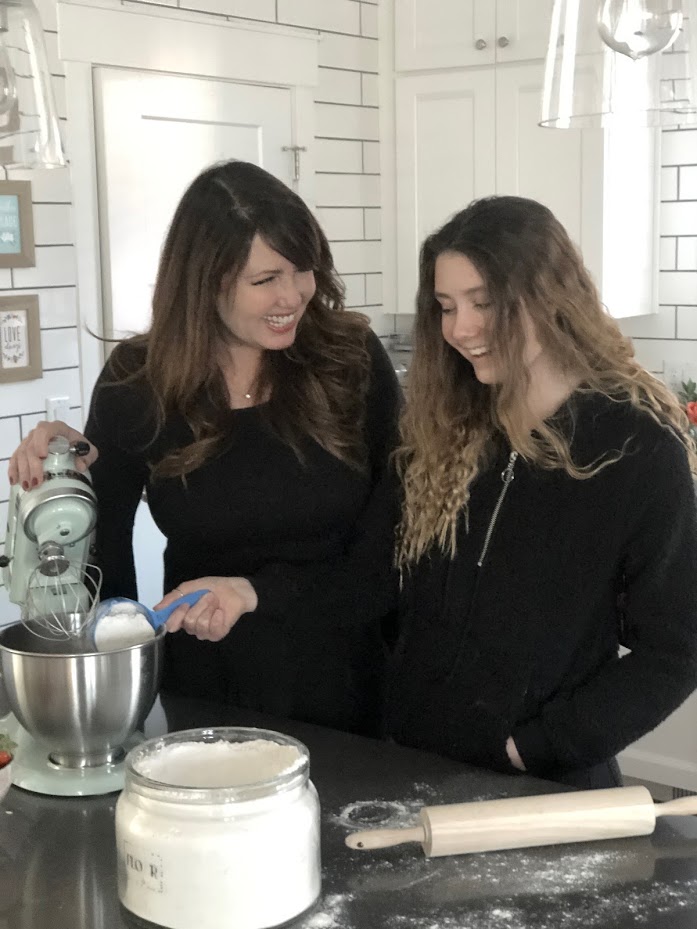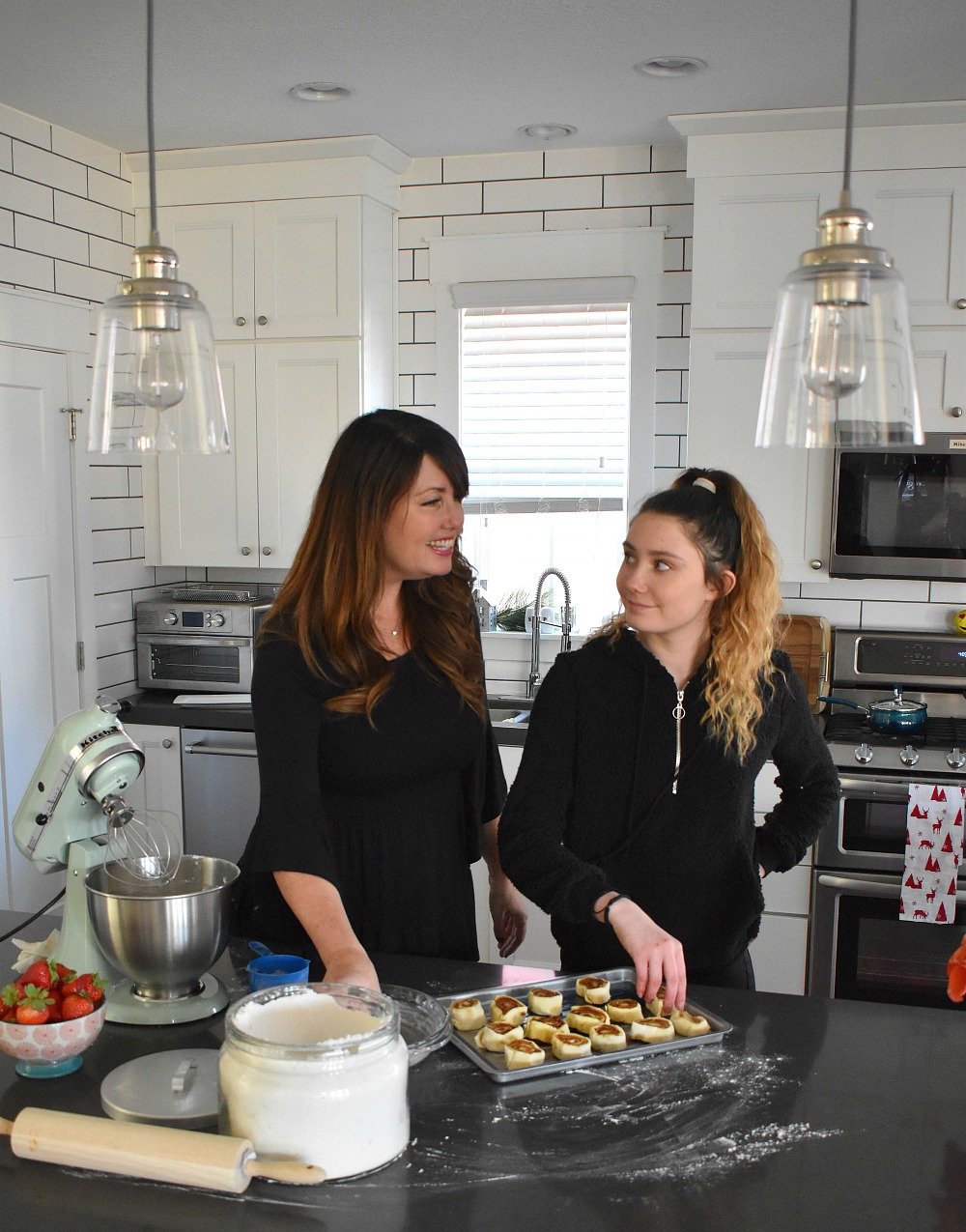 We love this toaster oven! We use it more than our microwave! It not only bakes, it warms, roasts, toasts AND it's an air fryer! So you can make delicious foods without any oil. Plus there's no oil, so no splatter and no mess. We love the pre-programmed cook settings and the automatic shut off makes it easy to use. The design fits right into our kitchen. It's our favorite for making almost anything, from pizzas, to grilled sandwiches, even cinnamon rolls are a snap to make in our Farberware Toaster Oven – they take just a few minutes to make. Perfect for brunch!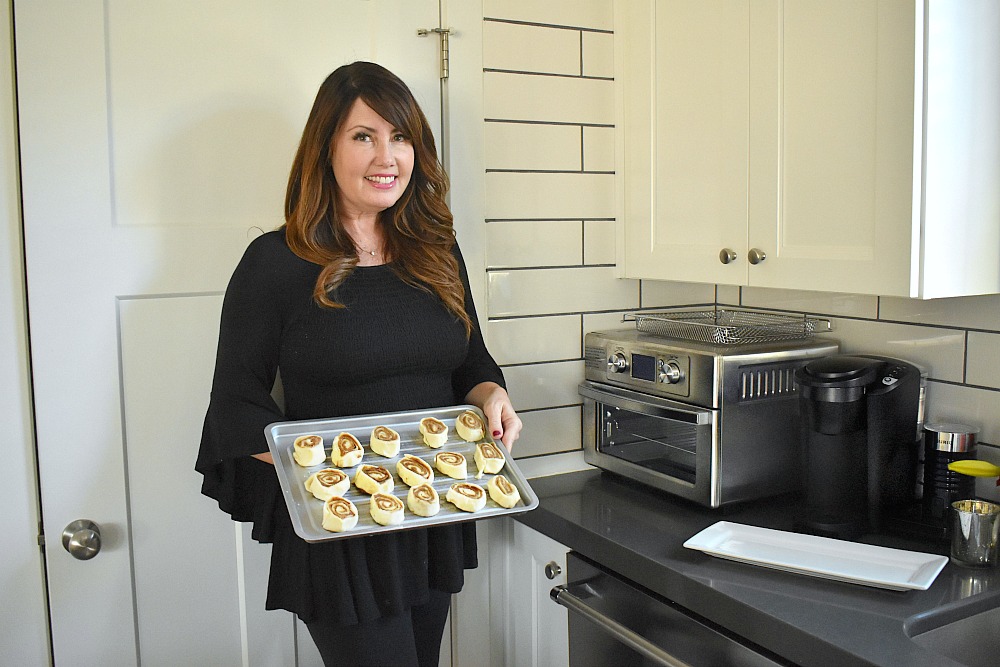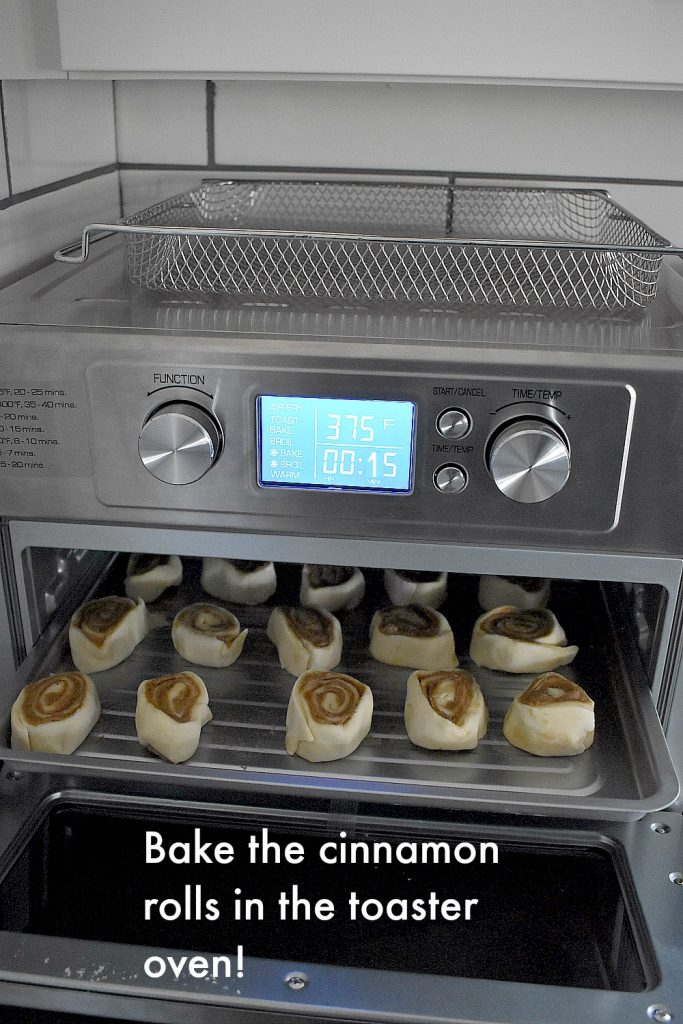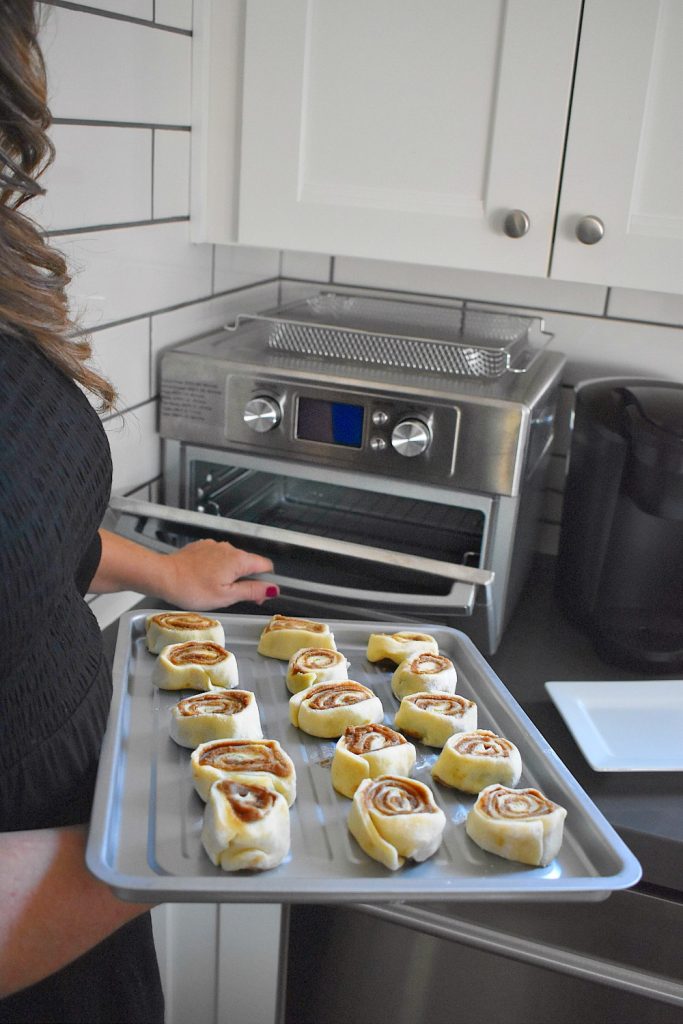 I appreciate nice pots and pans. And I love having a set that goes together. You can make dinner in The Pioneer Woman cookware and take it right to the table to serve, the design is so pretty! I love that the pieces are well made, and they have three layers of non-stick coating which also is PFOA free. Food just slides off the surface. So NO scrubbing for me – yay!! There's a pot for every size and recipe you would want to create – including a cast iron skillet. And the pans have silicone handles with a comfortable grip, no more scorched hands! I bought this set and threw out all of my old, mis-matched pans. I love cooking with these pans. And The Pioneer Woman Bakerware Set has everything you need to bake!
We had so much fun cooking a festive weekend brunch with these kitchen tools! We made ooey gooey soft cinnamon rolls These cinnamon rolls are so fast to make and you don't even need yeast! In just a few minutes we had brunch ready!
Easy Toaster Oven Cinnamon Rolls with Creamy Icing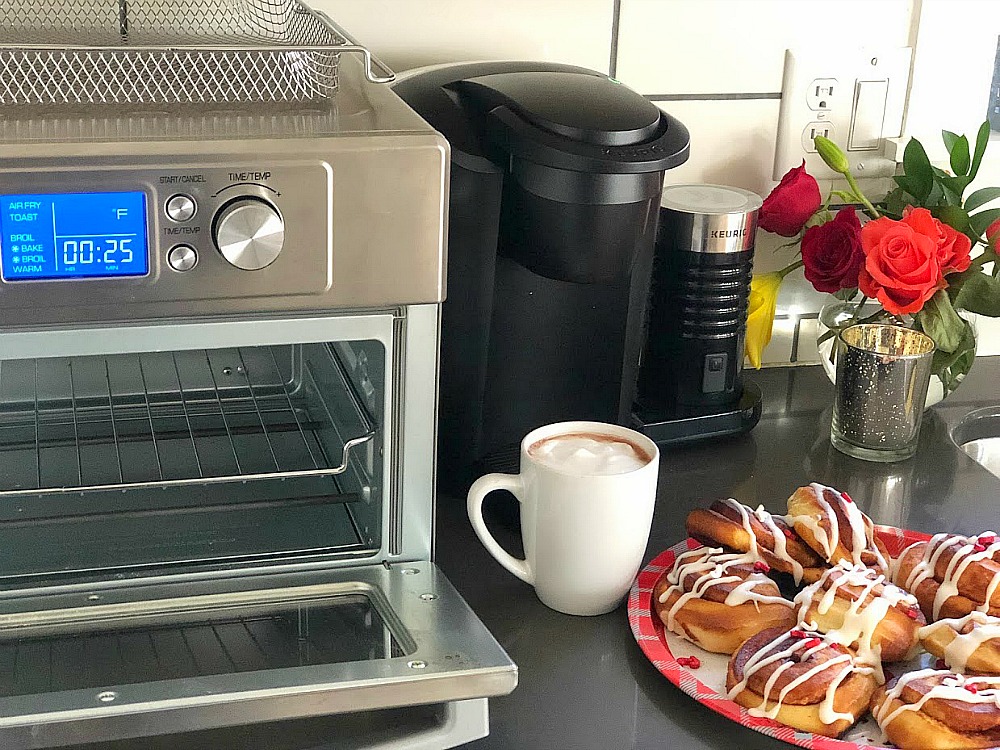 Ingredients:
Rolls:
2 cups all-purpose flour
3 Tbs. sugar
1 T. baking powder
1 tsp. salt
5 Tbs. cold butter
3/4 cup milk
Filling:
3/4 cup brown sugar
3 Tbs. white sugar
2 tsp. cinnamon
4 Tbs. butter (melted)
1/2 tsp. almond extract (or vanilla extract)
Icing:
1/4 cup butter
1/3 cup milk
1 tsp. almond extract (or vanilla extract)
3 1/2 cups confectioners sugar
Instructions:
Combine flour, sugar, baking powdered and salt in KitchenAid Mixer.
Cut 5 Tbs. butter into the dry mix and mix until it reaches a pebbly consistency.
Add milk and mix with paddle blade attachment until all ingredients are combined and dough forms a ball shape.
Put dough onto a well floured surface and use a rolling pin to roll into a 10×12 inch circle. Use additional flour on top of the dough and on the rolling pin to keep the dough from sticking to the rolling pin or counter.
Make filling in KitchenAid mixer — combine brown sugar, sugar and cinnamon, then add butter and almond (or vanilla extract). The consistency will be thick.
Spread the filling evenly over the dough.
Roll the dough into a log, then slice into 12 pieces.
Spray the toaster oven pan with non-stick spray.
Place the cinnamon roll slices on the toaster oven pan.
Turn the toaster oven onto BAKE 375-degrees and set the time to 15 minutes.
Shut the toaster oven door.
While the rolls cook, make icing.
In medium Pioneer Woman Cookware pot, add butter and cook over medium-low heat until butter melts.

Whisk in milk, and almond or vanilla extract. Add confectioner's sugar 1/2 cup at a time, whisking after each addition.

Remove from heat, after all the sugar has been added and whisk until smooth.

When timer goes off, take the rolls out of the oven and let them cool for 5 minutes, then pour warm icing over the top.
Note – If icing is too thin, add additional sifted sugar 1/4 cup at a time until desired thickness or sit it in the refrigerator a few minutes. Take it out and whisk it until creamy again. Frosting will thicken as it cools, but it'll be harder to spread.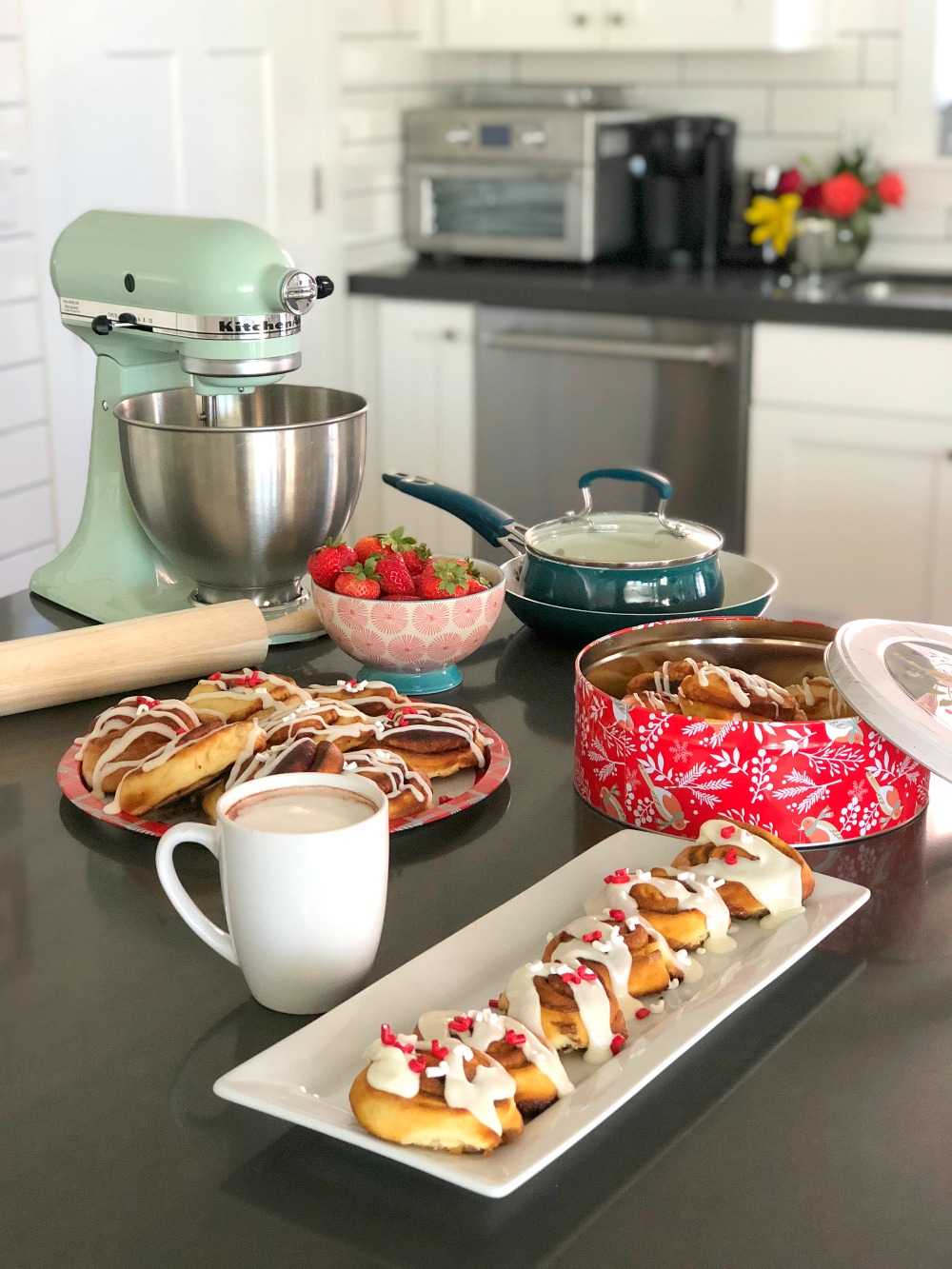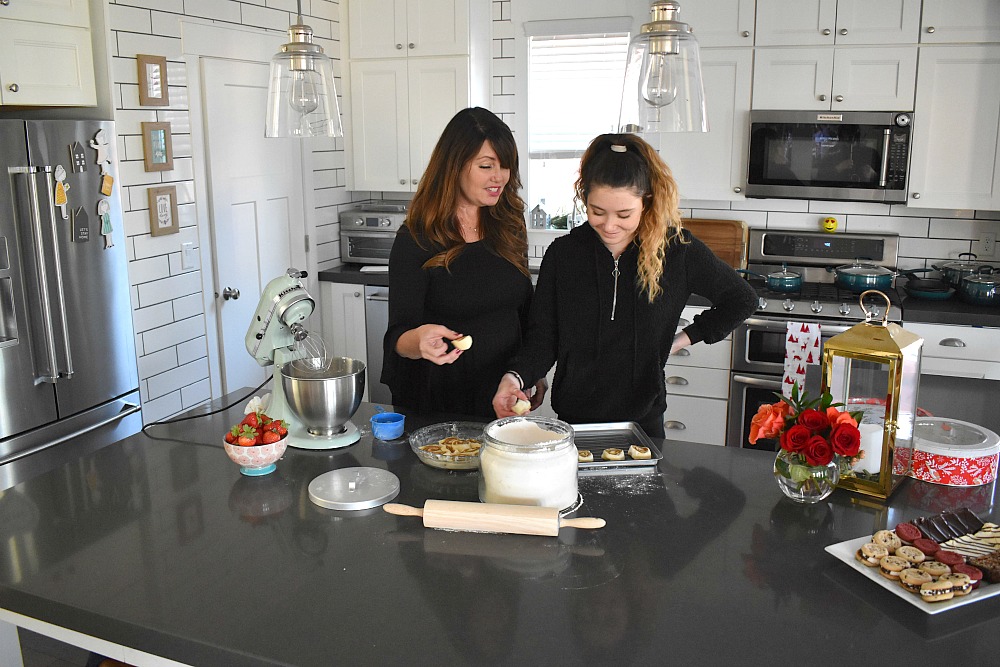 That's your recipe for the ULTIMATE Weekend Brunch and the tools to create it!!
These tools make an amazing theme gift for someone on your list this year!
You can order all of these amazing tools online with FREE 2nd-day shipping* at Walmart or order them online and pick them up the same day** in the store through PickUp Today.
That's what I did!
*Free 2 Day shipping available in 2 business days on orders over $35.
**PickUp Today for eligible items only and must be ordered before 4pm.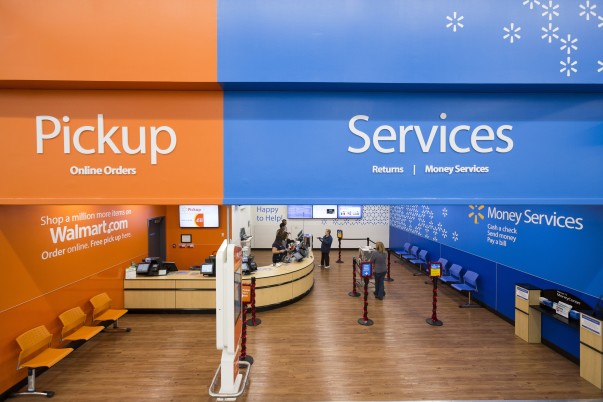 Have a festive day!
There will be lots of content, styling ideas, recipes and more this holiday season!!
I am here if you have any questions! Tag me on Instagram @tatertotsandjello or tweet me @jenjentrixie with questions or observations!
I would love to see what you are doing this holiday season!!
xoxo