Hi – I'm Jaime from Momumental Savings.
Hi everyone and thank you so much to one of my favorite crafting bloggers, Jen!
I have always been a crafter and have thought for many years that being a DIY-er and a being couponer really go hand in hand! Both can save me tons of money! As a mom to three kiddos 7 and under, I have to make the most of every dollar I spend at the grocery store (so I can spend money on my craft projects! Tee hee!).
When my first daughter was born 6 years ago, I started couponing. After living (and couponing) in three different states in the last 7 years, I know there are some basic principles of couponing everyone must know to get started. I am not one of those "Extreme Couponers" like you see on TV–my entire routine of clipping, making a list and shopping takes me under 2 hours a week! It's more like "Couponing for the Rest of Us."
After 7 years of couponing, I have found some no-fail strategies that I am happy to share with YOU!
Today I would love to share 5 ways you can get fiscally fit by using coupons!
Subscribe to your local newspaper and get multiple copies!
Most local newspapers have deals for subscribers. Call your local paper and find out what is available for your area. Keep in mind that there is value beyond the Sunday paper. I get coupons in the form of peelies for local retailers on the outside of my newspaper, coupons for free appetizers or desserts in the local "calendar" section and even store coupons within the weekly grocery ads!! And don't just stop at one! Get as many copies delivered as your paper allows (I get six) in order to maximize your savings.
Get organized
Where to begin? I don't clip my coupons until I need them. It saves me time, and makes it quick and easy to get all my coupon inserts in order and put away fast. If you want to see more about my "Clip later" method, click the "Videos" link on my website.
Know the rules
Knowing your individual store's policy on coupons and price matching can really help you save money. Each store varies in how they price match, accept competitor coupons and even double coupons. Other stores have a store loyalty card that can save you money at the point of purchase as well as earn points for things like money off your fuel purchase. Make sure you ask for a copy of the policy (Many times available on the company's website) to keep with you so you can ensure you are maximizing all the savings options that store provides.
Stockpile when items are on sale
When you see a great price on an item, why buy just one? Think of this: If you buy a box of toaster pastries at $3.00 a box once a week, for 6 weeks, you have spent $18. However when they go on sale and you can match it with a coupon, you could get it for around $1.00 a box. Buy 6 and stockpile and you will only spend $6. That is a savings of $12 on just one item!
Know when to hold 'em!
Hold on to those coupons! Many coupons have expiration dates that last 6-8 weeks or more. By holding on to coupons and waiting for that item to go on sale (sometimes 3 or 4 weeks later!), you can then use the coupon WITH the sale to double your savings.
If you want to learn more about coupons and frugal living, follow me on Facebook: MOMumentalSavings and read my blog which has videos, tips and more ways to save in ALL areas of life! http://www.momumentalsavings.blogspot.com
If you are local to the Orlando area, contact me about teaching a FREE coupon class to your friends and family!
Thanks Jaime!!
Those are great tips! I really need to learn how to use coupons. Be sure to head over to Jaime's blog for great information on how to save money!
Today Jaime is sharing 5 MORE tips at Momumental Savings to save even more money.
And she shares recipes too. Like this Taco Soup Recipe that you can make with ingredients from your pantry!
And Jaime is going to share a couple more posts with us in the next couple months with even more couponing tips – yay!!
Let's save some $$$$ in 2012!!
Do YOU coupon?
Do you have any tips you can share — I'd love it if you would leave them for us in the comments!!
And be sure to head over to Momumental Saving for 5 more tips to save even more money.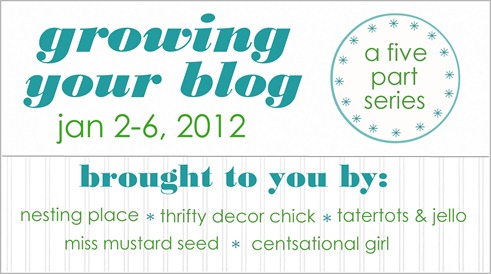 And be sure to head over to Centsational Girl today for a great post on finding balance in blogging!
xoxo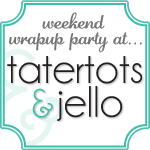 PS — It's Friday!!! I hope you can join us tonight for the Weekend Wrap Up Party (6 pm MST) — it's my favorite time of the week. I can't wait to see YOUR ideas!!