Hey Tatertots and Jello readers!! I'm Abbey from The Cards We Drew and I'm BEYOND thrilled to be here visiting today guest posting for Jen. I've been a huge fan of her blog for years!
I'm visiting today to share a fun DIY Teacher Appreciation idea. I wanted to think of something kind of different for Teacher Appreciation Day coming up and something he or she could enjoy for years to come. So I bypassed a food, drink, or plant idea and decided on a good old fashioned DIY project that is easy enough ANYONE can do it! No expensive tools needed…just some time and creativity! So I made this Framed Apple Specimen Art for a teacher's classroom…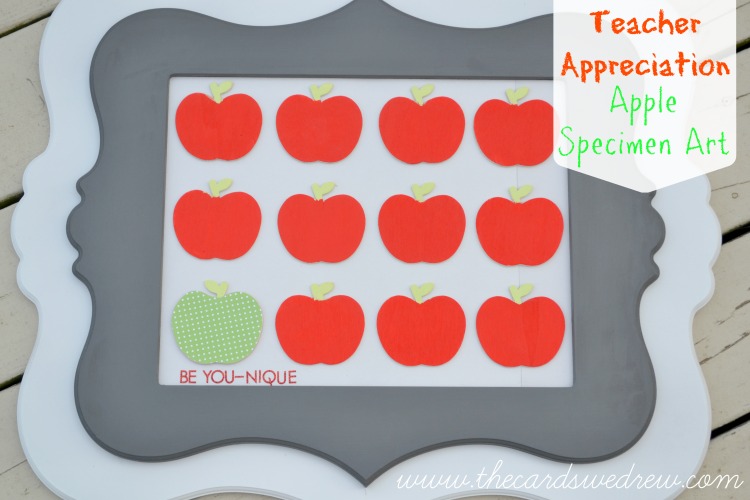 The idea is pretty simple and you just need a few things to create this project:
Cut It Out frame
Craft paint in red and green for apples and gray and white for frame
12 wooden apples from Michaels (29 cents each)
hot glue
gorilla glue (to glue frame together)
paint brush
Scrapbook paper for green apple and background
First, I painted this double layered 11×14 Balboa Frame that I got from Cut It Out. I painted the bottom layer white and the top layer gray and let them dry.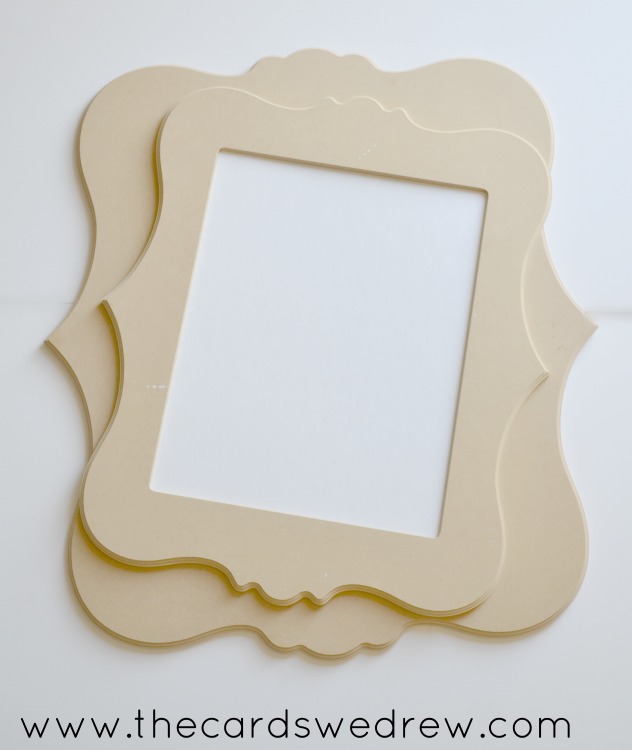 While the frames dried, I used a shiny silvery paper for the background of my frame and hot glued it onto the backing that came with the frame. Next…I picked up a dozen wooden apples for 29 cents apiece from Michael's. Yes, I could have used a cutting machine to cut these out of paper, but I wanted to show everyone other options if you don't have a Cricut or Silhouette to cut things. Plus, 29 cents isn't bad!! I took 11 of my 12 wooden apples and painted them red with green stems. The one apple I had left I traced onto green scrapbook paper, cut out, and glued onto the apple, painting the stem green, as well.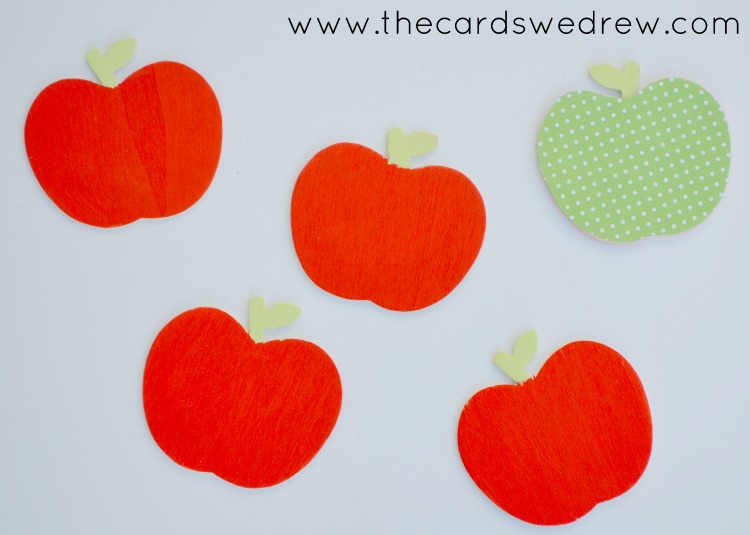 Once all the apples were painted I just eyed them and glued them onto the open portion of the frame in rows. I used hot glue to adhere them to the scrapbook paper, keeping the green apple in the corner.
My message on my frame was "BE YOU-NIQUE" and my green polka dot apple was meant to represent that it stood out from all the others. I thought it was a fun message for Teacher's Appreciation Day for both the teacher AND the student. I used scrapbooking letters from Michael's to adhere the "BE YOU-NIQUE" to the frame, but if you have a cutting machine simple vinyl letters would work just fine too.
Finally, I used gorilla glue to glue the double layered frames together and let it cure overnight.

I think it turned out so fun and cute and I'd like to think that this is definitely a unique gift for a teacher that they can cherish for years to come. It's something your children could personalize too with a teacher's name on it or by painting the frame in school colors, etc.
I hope you all enjoyed my Teacher's Appreciation Gift Idea! Be sure to visit my blog, The Cards We Drew, for more crafty inspiration! And stop by on Sunday's for our Sunday Soiree Link Party where myself and seven other fun bloggers share YOUR projects!! Thanks to Jen for having me here today!
And for a bit more fun…we thought we'd offer you amazing readers a giveaway to Cut It Out Frames to make your very own Teacher Appreciation Gift!! Enter using the Rafflecopter widget below! Giveaway open to U.S. residents only.
***********
Thanks Abbey! I just love that project. It is unique, and fun, and I know any teacher would love it! Abbey has great ideas on her blog. Here are a few other ideas of Abbey's that I think you'll love: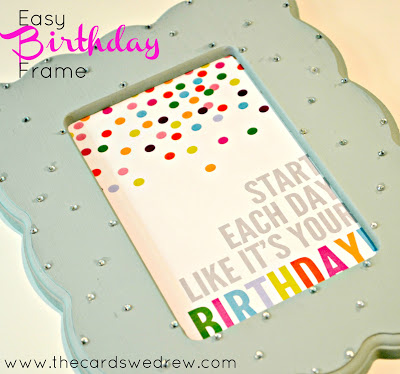 This Easy Birthday Frame turned out so fun! It would be a great gift for a friend, or use it for a party you are having!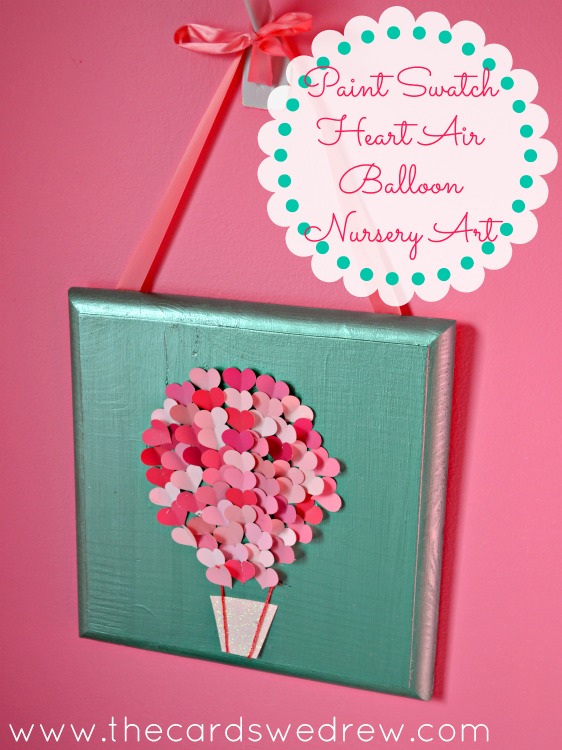 This Paint Swatch Heart Air Balloon Art turned out so sweet! Perfect for a little girl's room.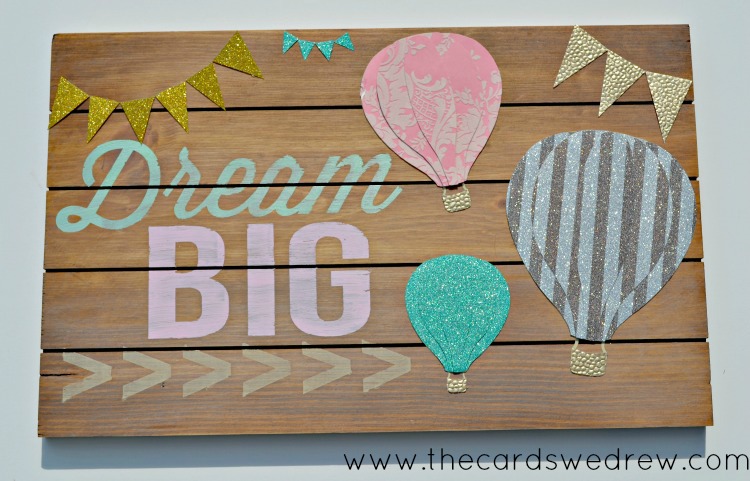 And this Dream Big Wood Connection Sign would also make a fun sign to hang in a child's room, don't you think?




And, don't forget to enter the awesome giveaway below!!
xox