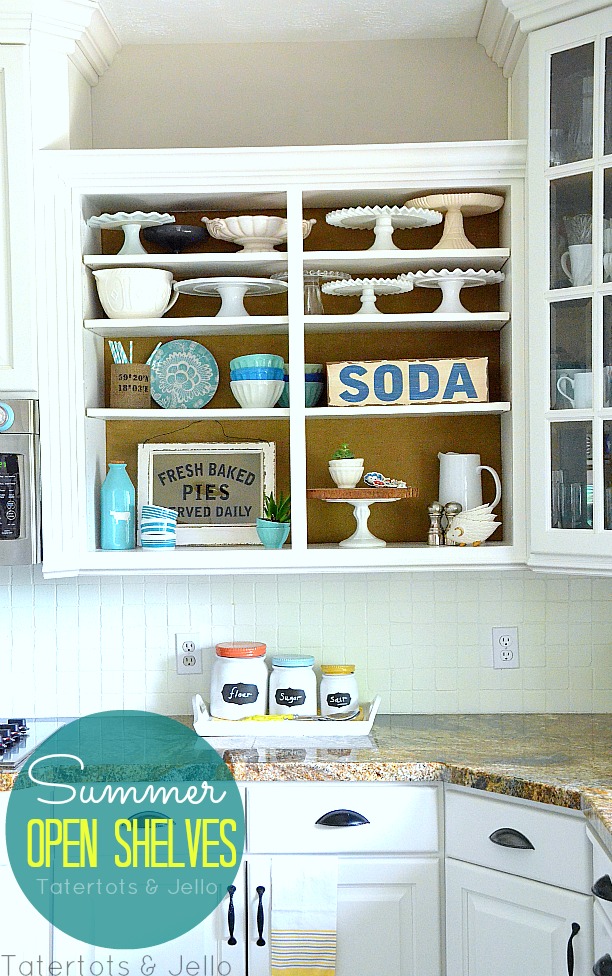 When we remodeled our kitchen, I left a couple doors off a cabinet by my sink. I love decorating that area for different seasons and holidays.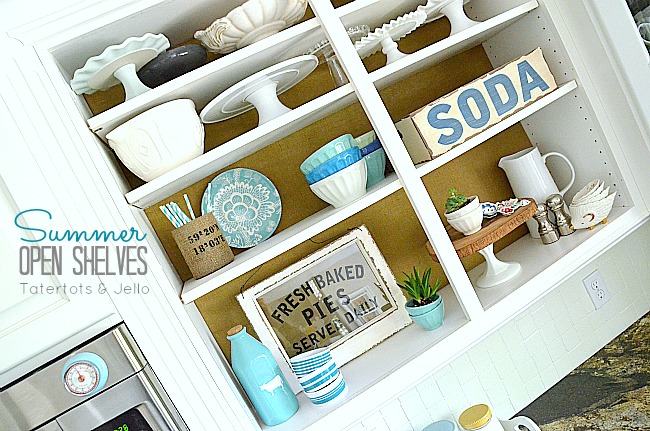 And with the warmer weather, it has really got me in the mood for summer. So the other day I decided to change up that little section of my home.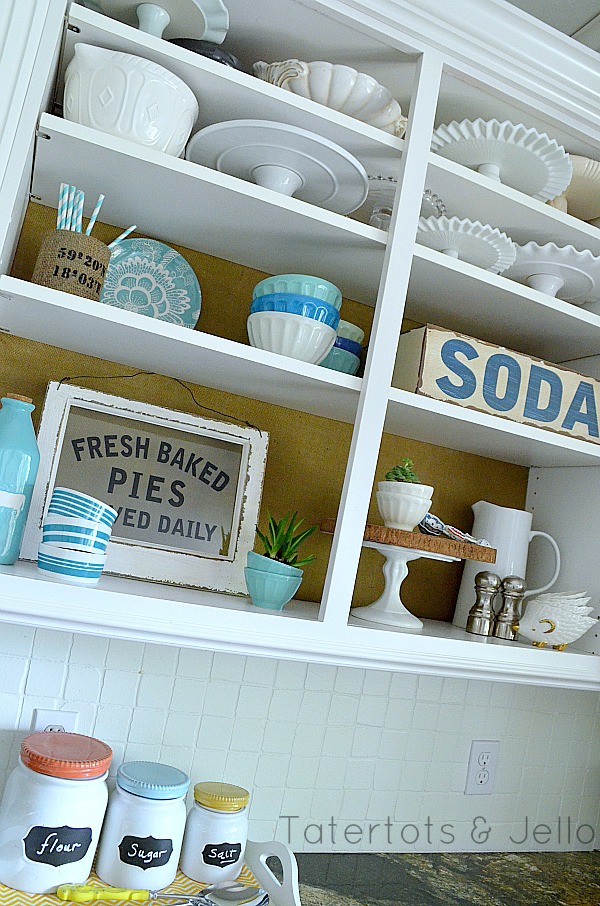 Here's what I did to change up this little area of my kitchen: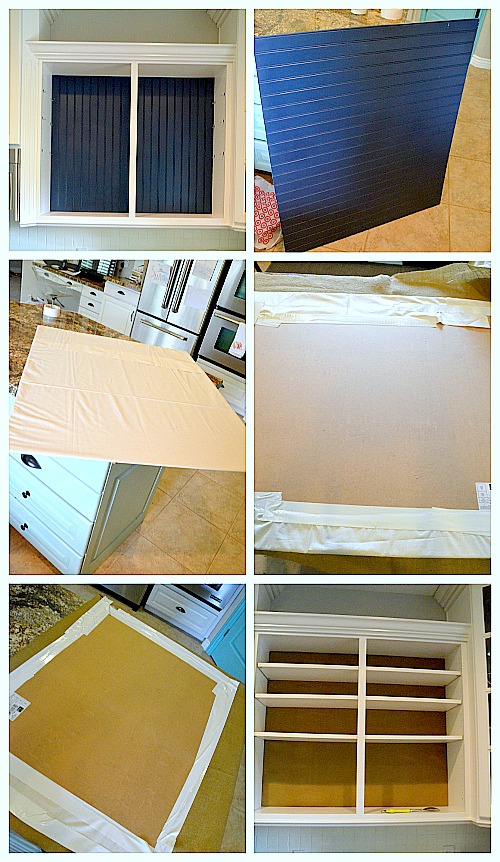 I took the shelves out of the cabinet and took the beadboard backing out.
Then I took a length of muslin and covered the beadboard with it. I attached the material to the beadboard with duct tape on the back.
I covered the muslin with burlap and attached it to the board with duct tape.
Then I put the board in the back of the cabinet and then put the shelves back in.
Once the shelved were put back, then the fun began!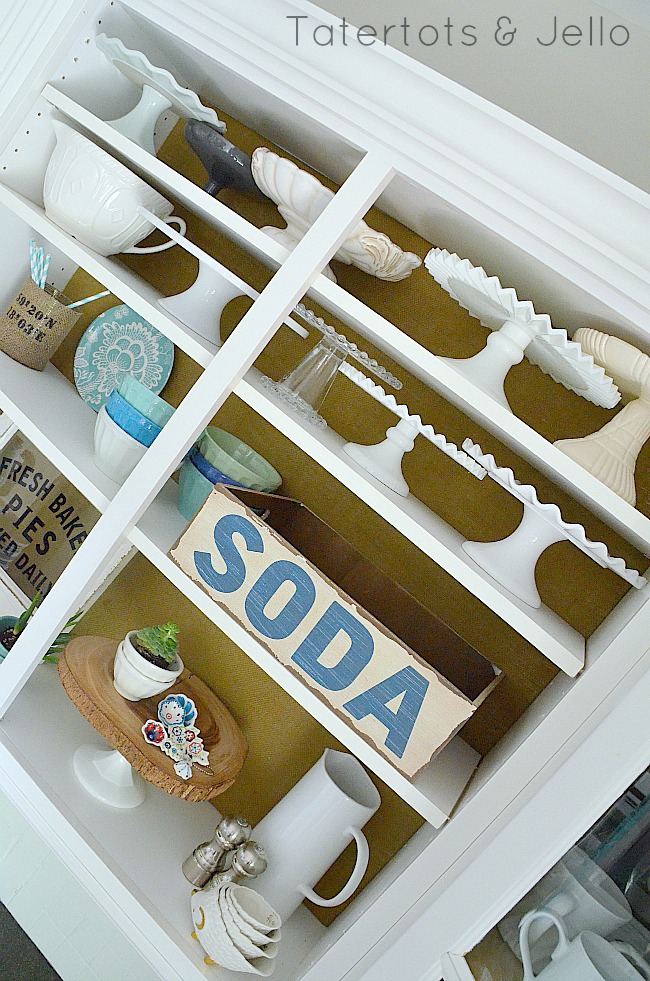 I love using this space to display my white cake plates. They look so pretty against any background.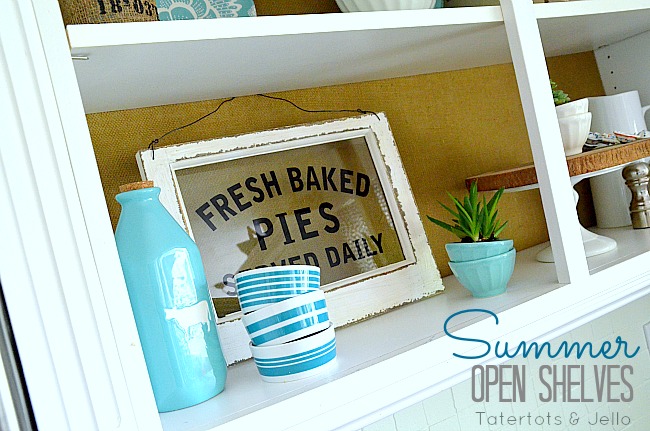 I found the pie window saying at World Market.
The crate is also from World Market.
I potted a couple of suculents in some small bowls and I put the on top of a piece of wood that I put on top of a cake plate.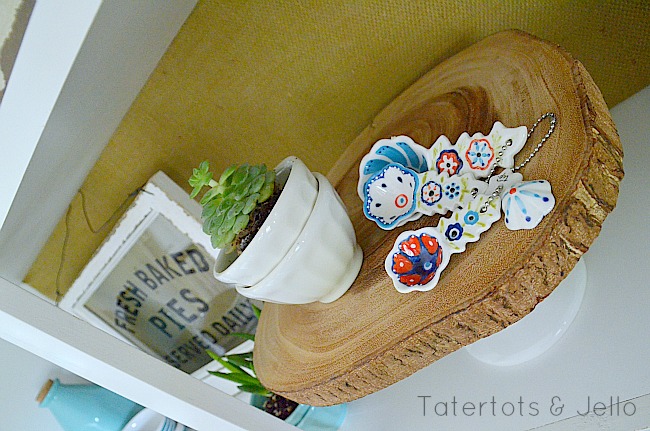 The plate and little striped bowls are also from World Market.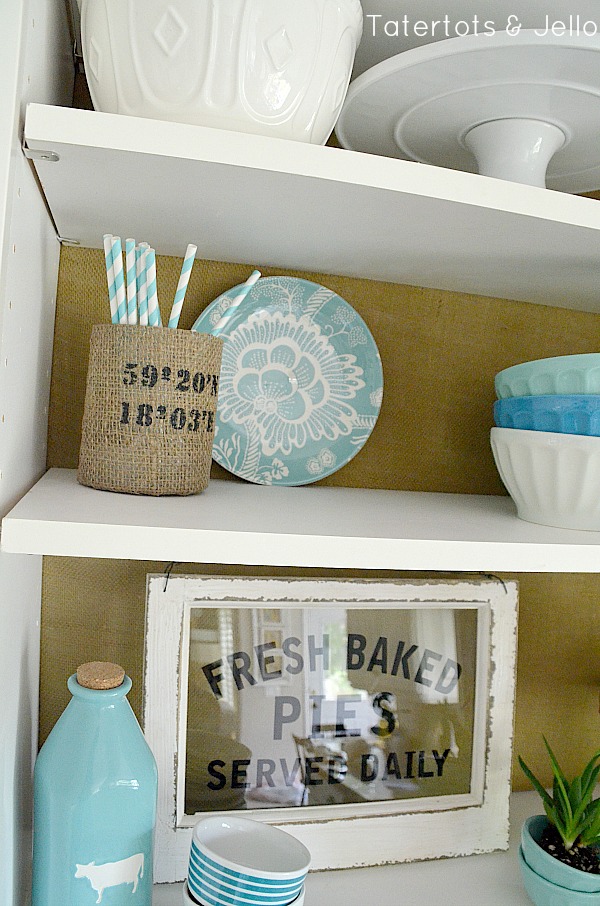 I think the burlap really looks beachy. And I love the texture that the burlap gives to the background.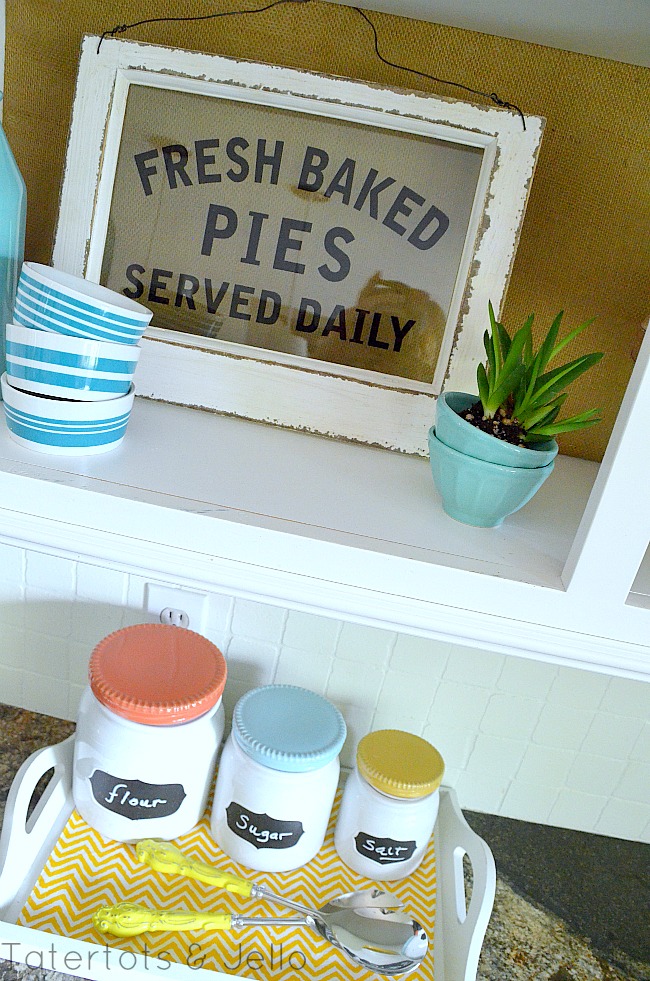 I have a tray that I keep on my counter and I keep my flour, sugar and salt on it. I love the chalkboard labels. I bought those a few months ago at Target.
This space really makes me smile. And I am SO excited for Summer!!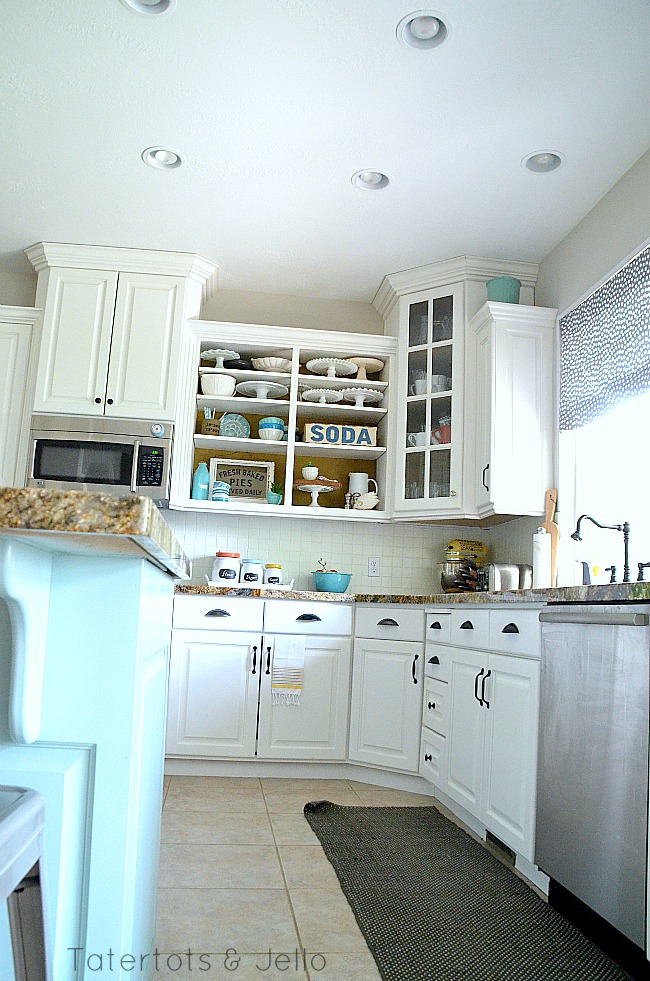 What are YOU most excited about for Summer??
Let me know in the comments!!
And here are some other ways that I have changed up this space throughout the year: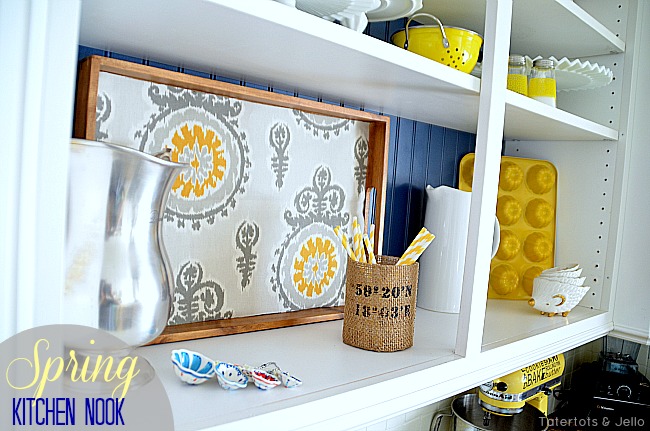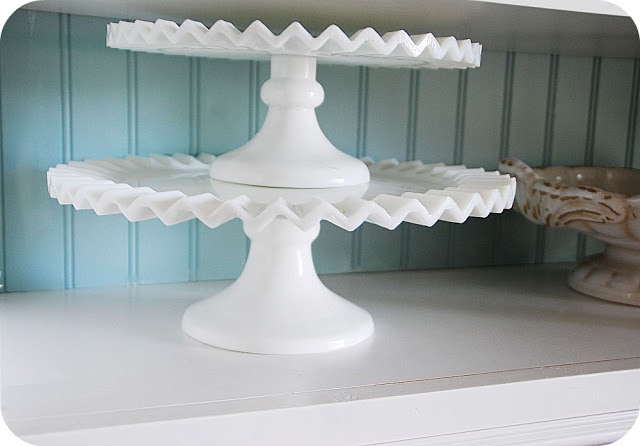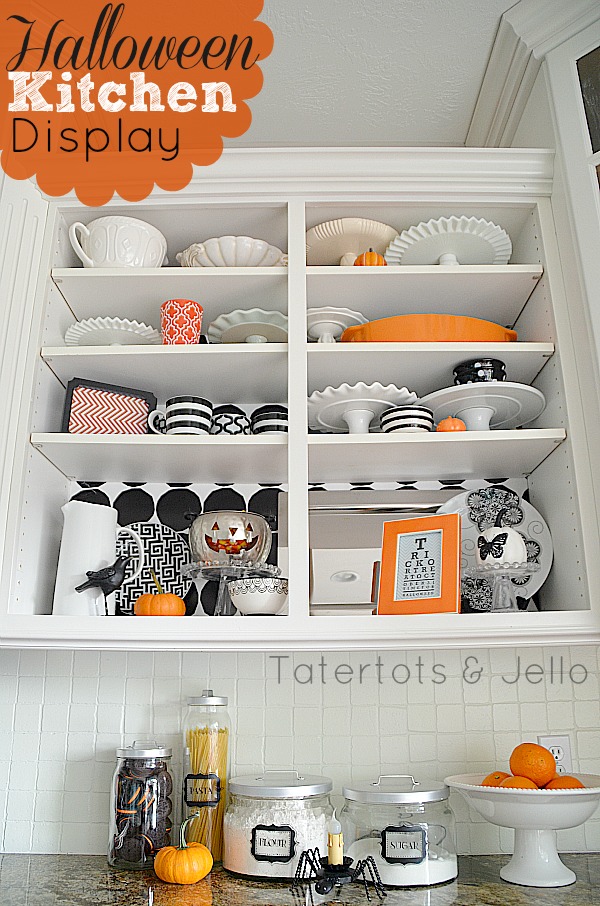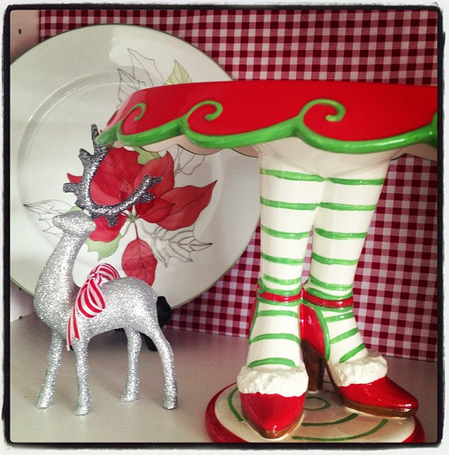 Christmas Open Shelves
Have a Beautiful Day!
xoxo

PS — Don't miss out on winnning my FAVORITE SUMMER THINGS ($250 value):