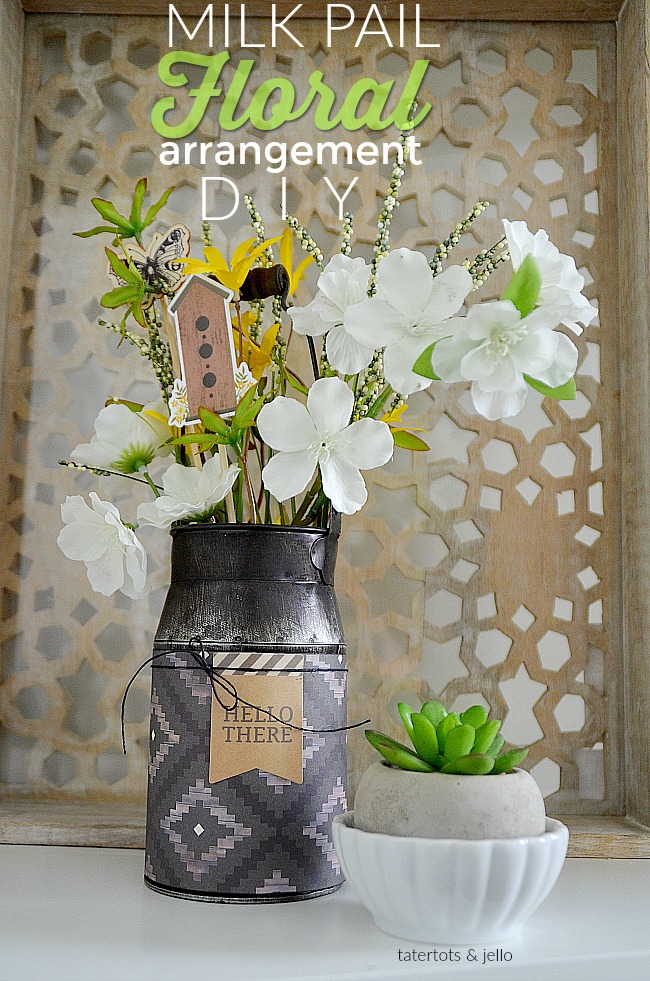 Styling Shelves – Milk Pail Floral Arrangement DIY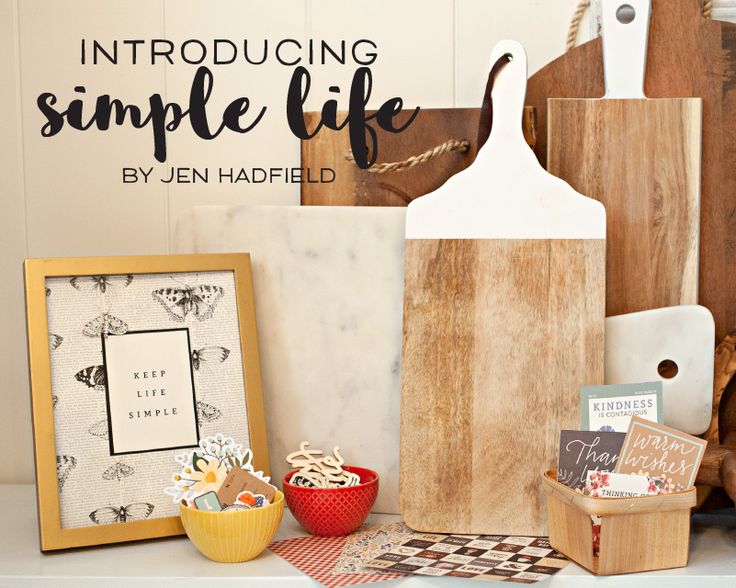 One of the reasons I fell in love with our new home were some of the details in it that makes it seem unique. One of the details I love most are the built-in shelves and ladder in our dining room.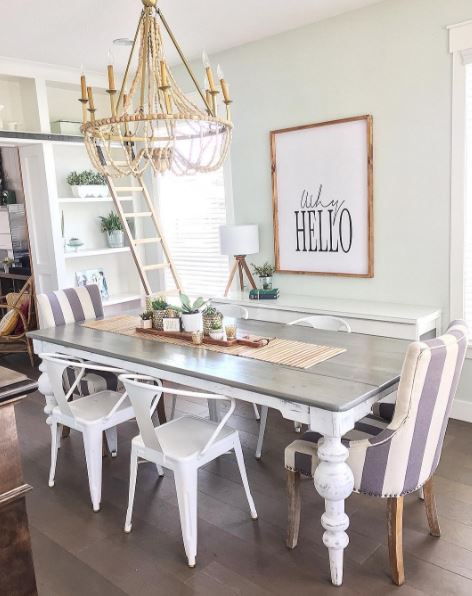 It's fun to style them for different seasons. I have been experimenting with different ways to showcase Spring and Summer this week. I love using items that I already have like my white candlesticks that I have been using for years and incorporating new items like this little Spring floral arrangement with a small milk pail. Styling Shelves – Milk Pail Floral Arrangement DIY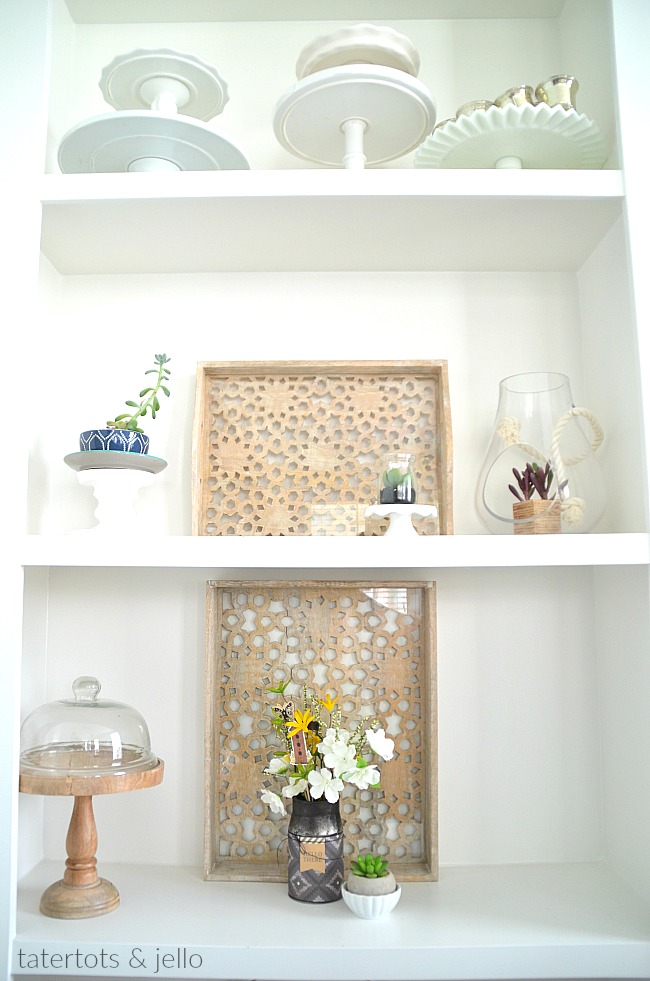 I also display my cake plates in this room. Under the cake plates, I found some wood trays with pretty cut out patterns and I thought it would be fun to add a little centerpiece made with items in my Pebbles Simple Life Jen Hadfield line! So here is a very simple Milk Pail Floral Arrangement that YOU can make for your home or it would also make a great gift idea!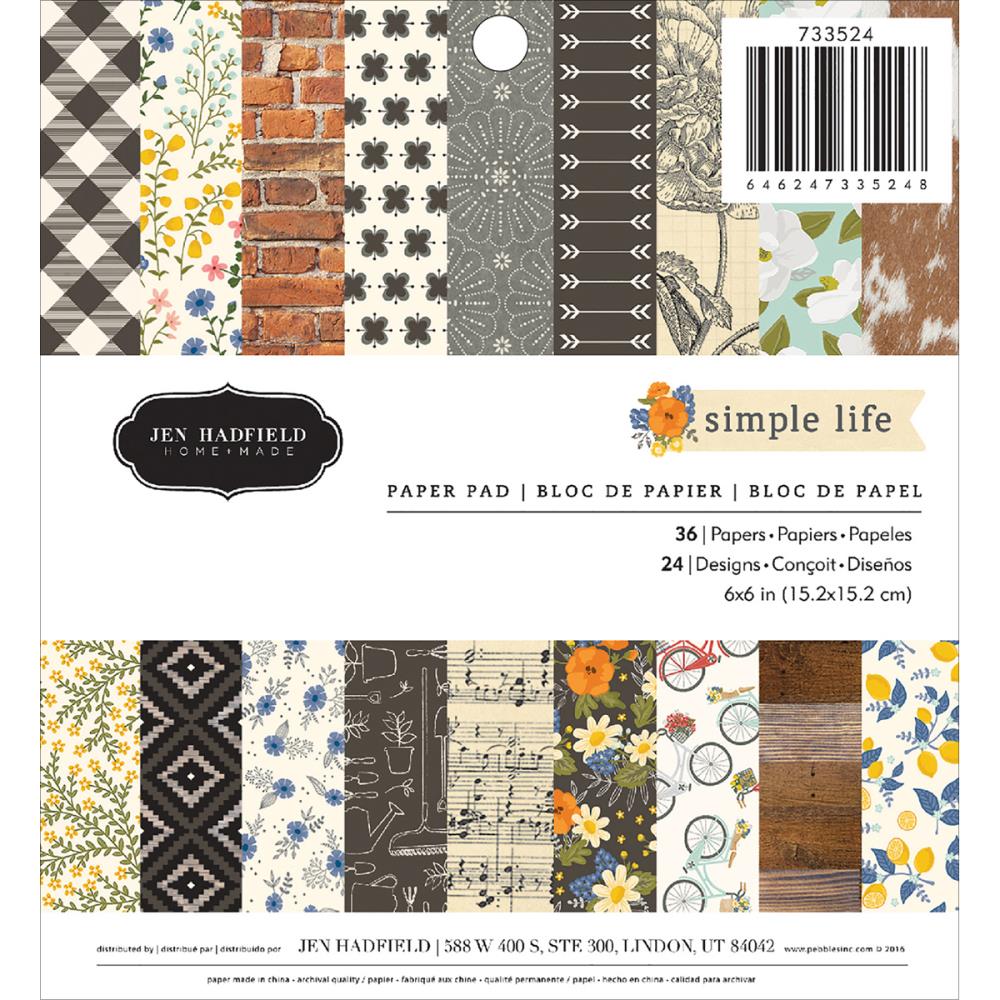 The great thing about this tutorial is you can use any paper to personalize YOUR milk pail. I used a bold paper from my Simple Life paper. I based this line on my trip to the Magnolia Silos last year!! It was SO fun!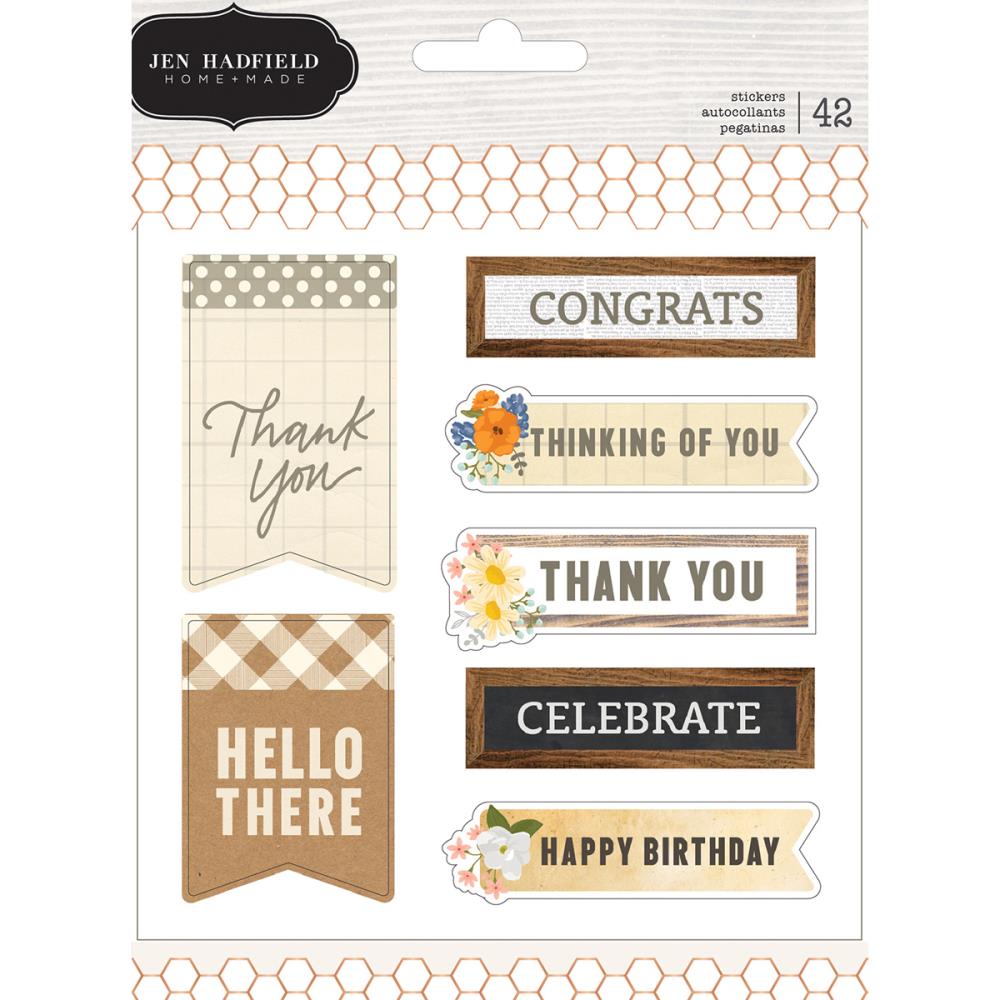 The line has all kinds of beautiful wood veneer shapes, sentiment stickers and ephemera!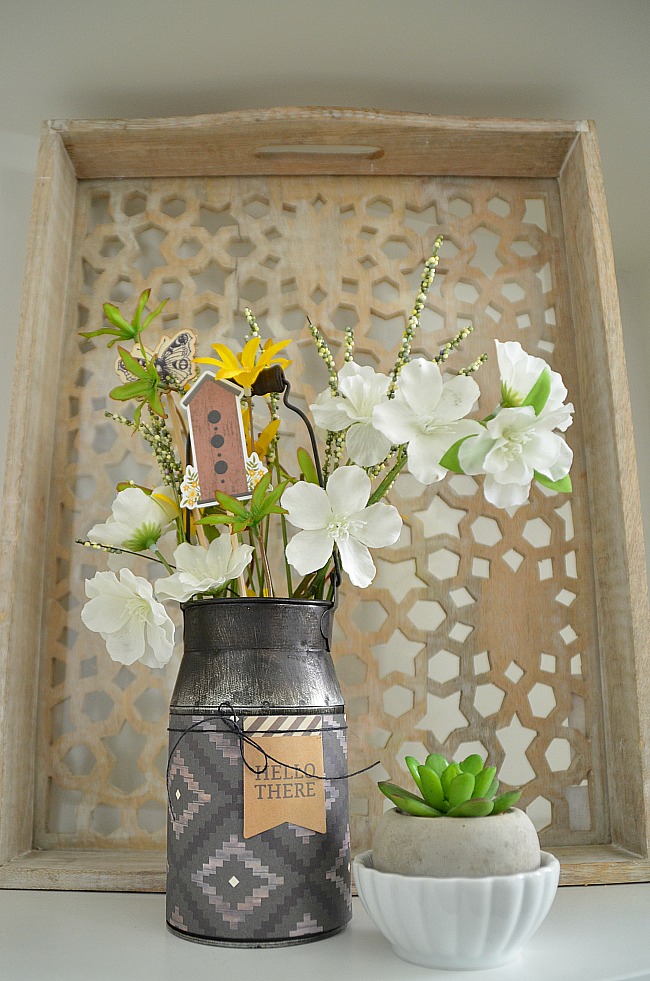 Here's how to make this easy DIY Milk Pail Floral Arrangement:
Materials:
Directions:
Cut patterned paper to fit pail, Wrap around pail and adhere with adhesive.
Add the "Hello There" sticker to pail.
Tie a length of black twine around the pail. Tie a bow. Trim the ends.
Add floral foam and floral stems inside the pail.
Attach the birdhouse ephemera and butterfly veneer sticker to the skewers using a hot glue gun or glue dots.
Tuck the two floral picks into the flowers.
Enjoy!

Here is a tip when styling shelves: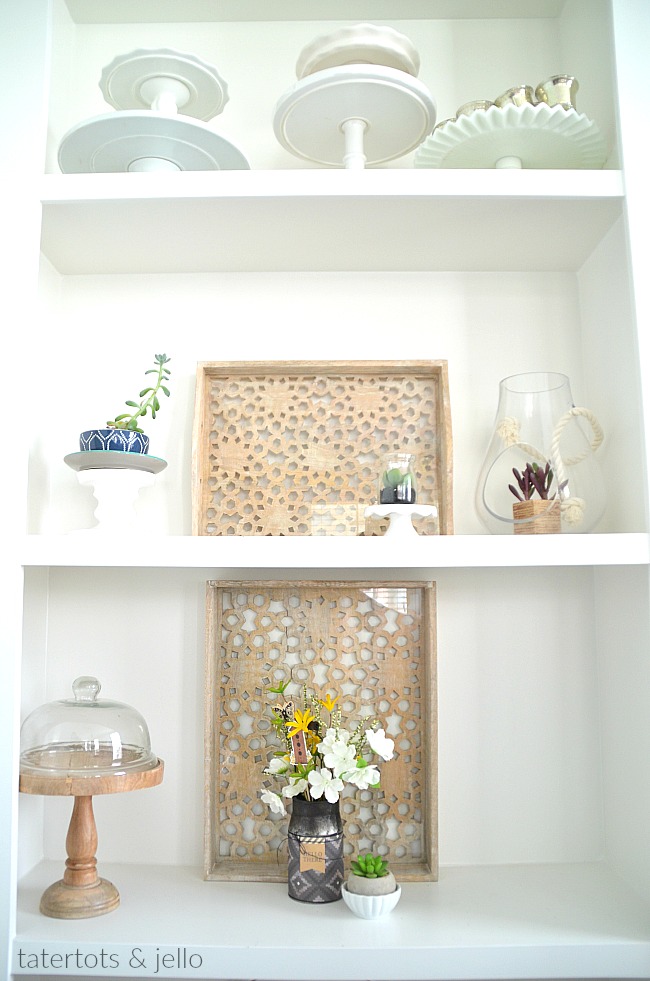 Add something vertical and something horizontal.
As you can see in the picture of my shelves, I bought two wood patterned trays and put one horizontally on one shelf and then on the other shelf I displayed it vertically. I think it is pleasing to the eye because the trays are the same, but changing up the way I display them is more interesting.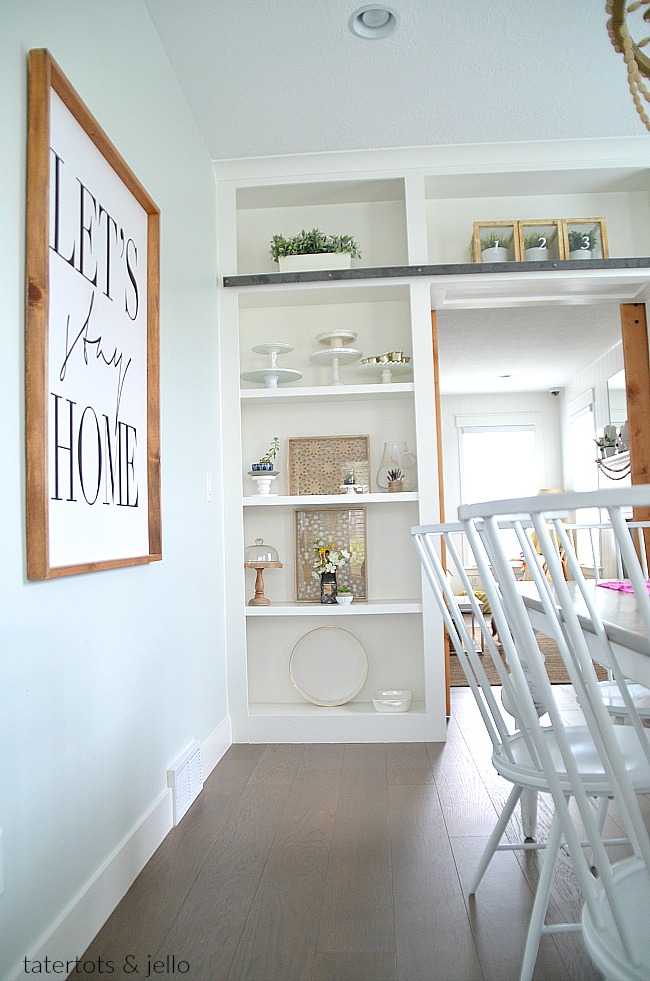 Stay tuned tomorrow I will share more ideas about styling shelves!
I hope you enjoyed this tutorial. Pin it for later. It will make a wonderful gift idea!!
Here's another easy gift idea: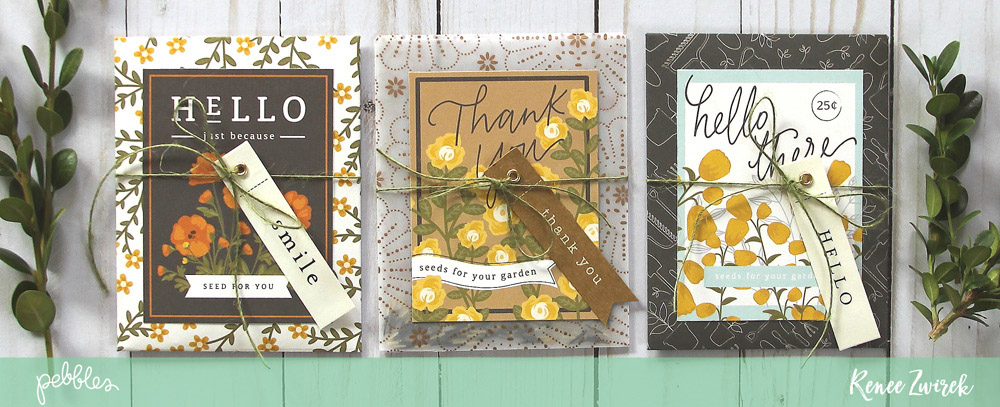 If you have a small item like a necklace, make a seed packet gift. All you need is paper and a little paper tag! These were made with paper from my Simple Life line, along with these adorable seed packet sayings. All these are is a paper from my Simple Life line that is cut up and used on the front. So easy and cute!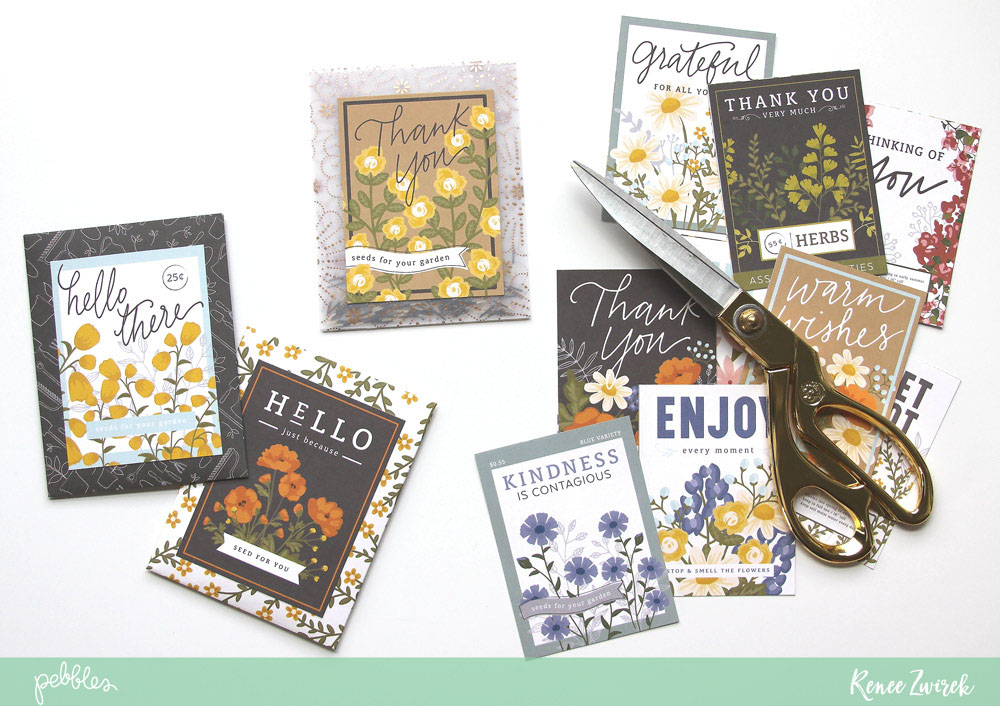 You can get the full tutorial on the Pebbles blog!
Have a Beautiful Day!
xoxo