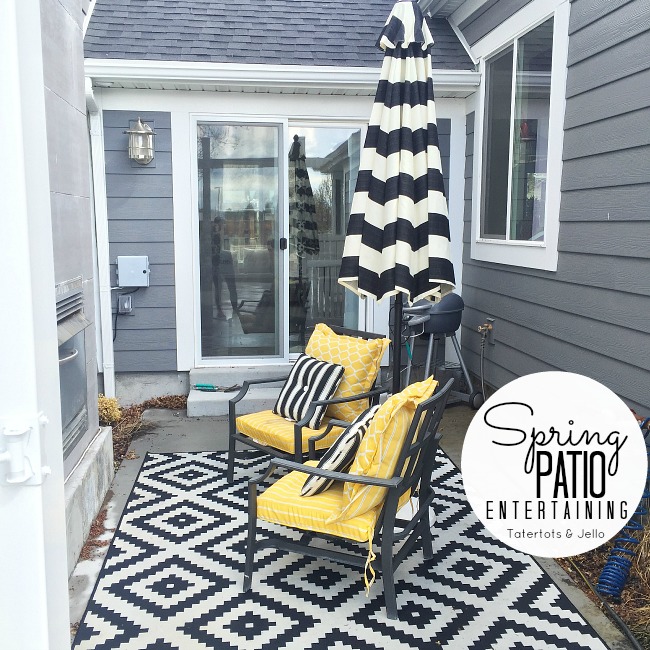 I get so excited when the weather warms up and Spring is in the air. One of my favorite parts of the 1905 Cottage Addition was turning the tiny 1-car garage space into a patio. I put a short fence in the front for a little privacy and a gate for easy entry. I also put an arbor over the gate. This little space is great for entertaining.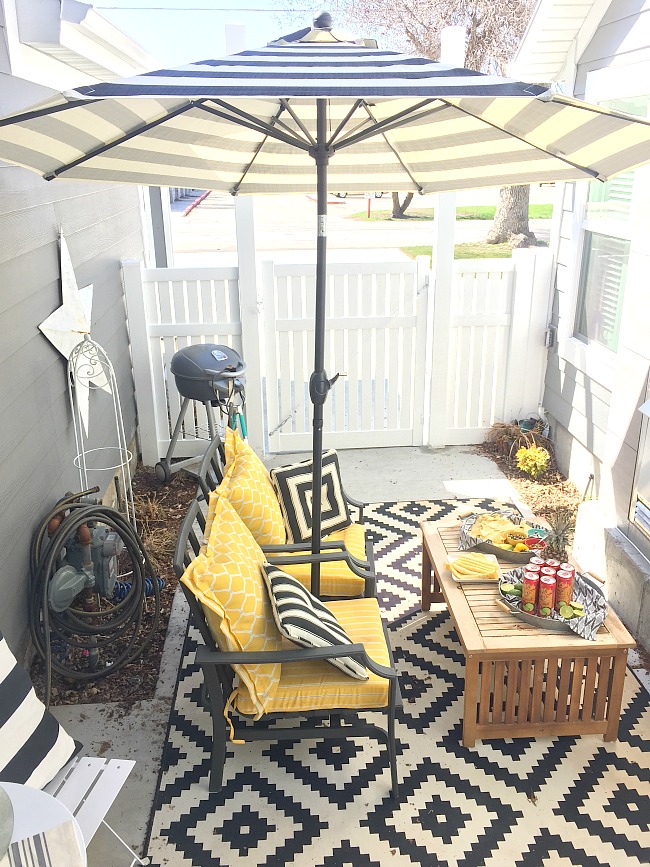 So when BHG gave me the theme of Spring Outdoor Entertaining I was excited to spruce my little courtyard up. Over the past couple of years I have picked up some pretty cushions and pillows for my patio chairs. I love the yellow and black together. And I couldn't believe my eyes when I saw the BHG black and white striped umbrella!! It looked very similar to another umbrella I had been wishing for the past few years from a different high-end company. And when I saw the price tag – $50 for a 9-foot umbrella, I promptly popped it int my cart. BHG Black and White Striped Umbrella.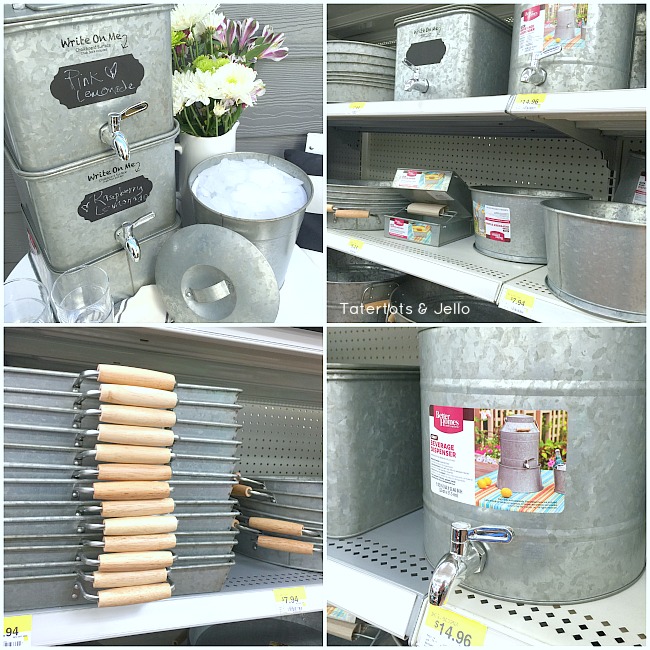 Another things I LOVE this year are all of the BHG galvanized containers. They have the cutest drink containers. A large one and then these square ones that STACK! How fun is that. They also have chalkboard labels on them so you can write what kind of drink is inside and change it up for whatever party you are throwing.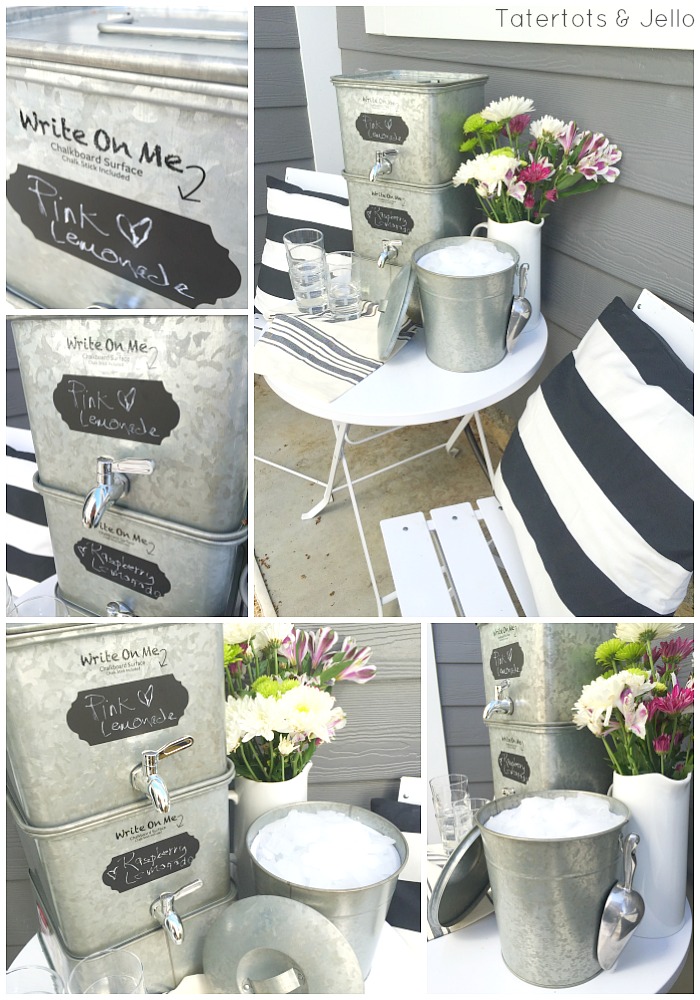 The galvanized serving pieces are beautiful and I am excited to use them inside AND outside all year round. They go perfectly with the style of the #1905Cottage. I love the wood handles. So pretty and functional.
And the galvanized ice bucket is so cute. It is insulated inside to keep the ice super cold. Plus there is a scoop that is included and it hangs from a little hook on the side of the bucket. Amazing!!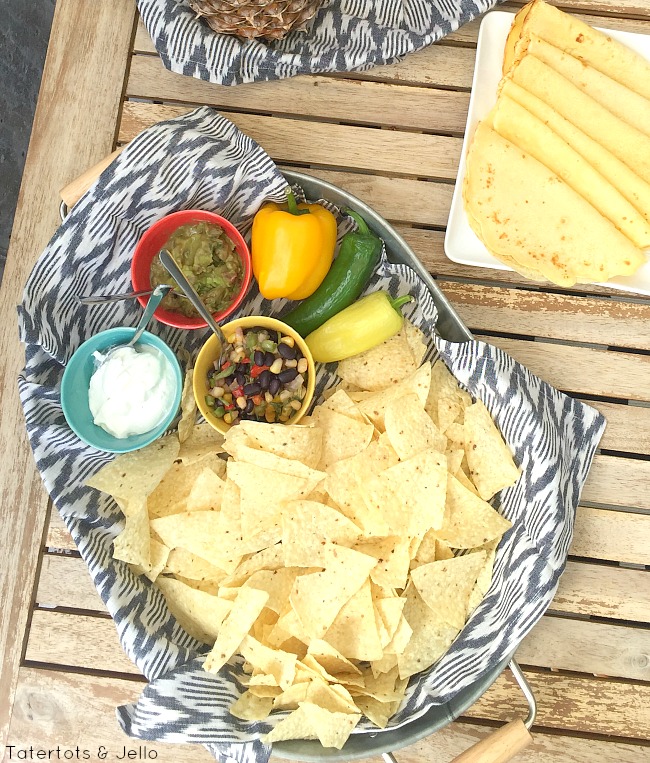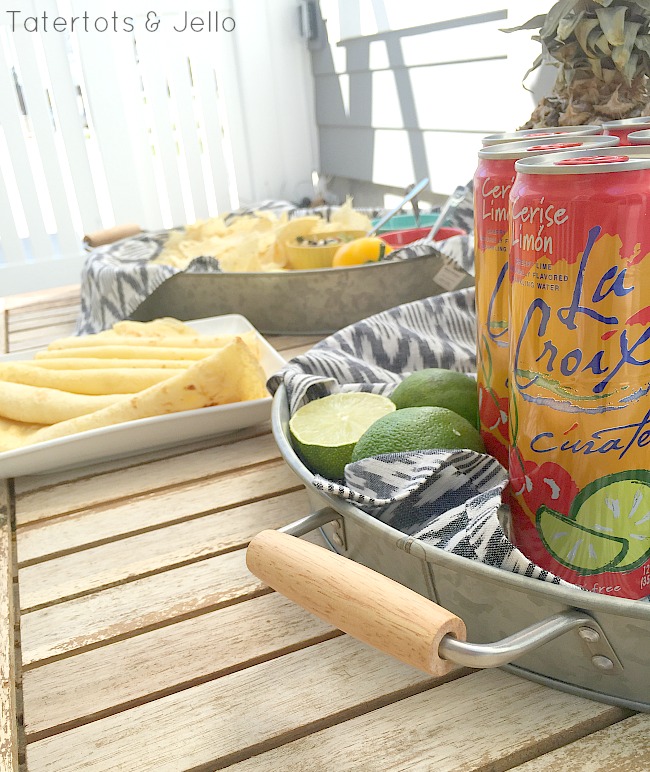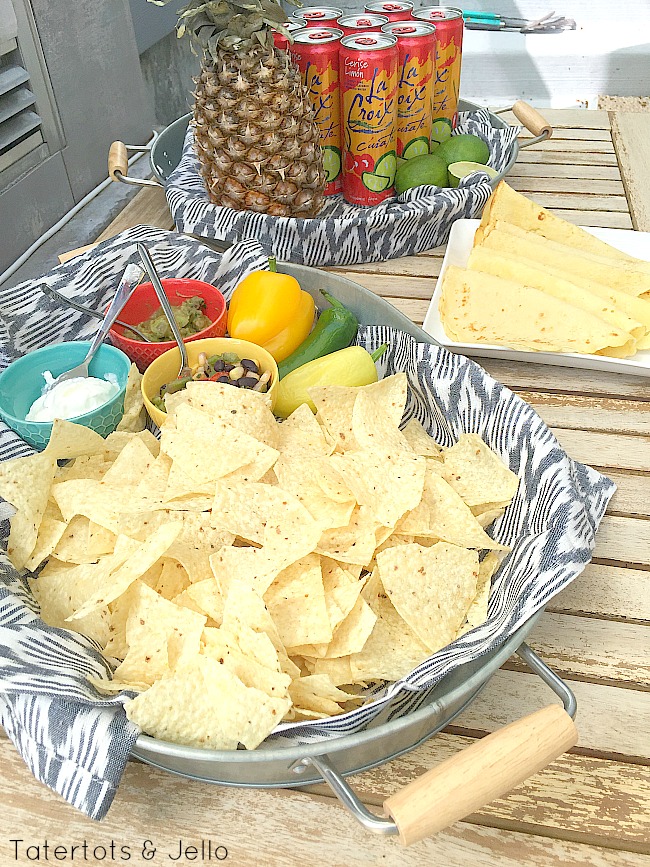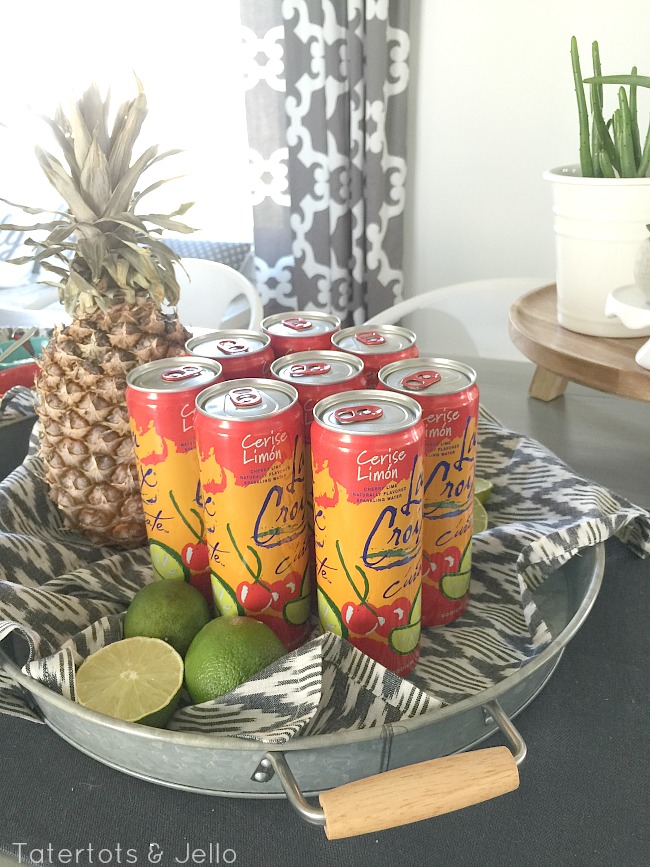 These are a few of my favorite things for Spring entertaining that are available right now in the BHG line. But be sure to check out all of the amazing BHG Spring Entertaining items online! There is a much larger selection of items online. Some other items I think are amazing for Spring Entertaining online are the lanterns and the melamine dinnerware!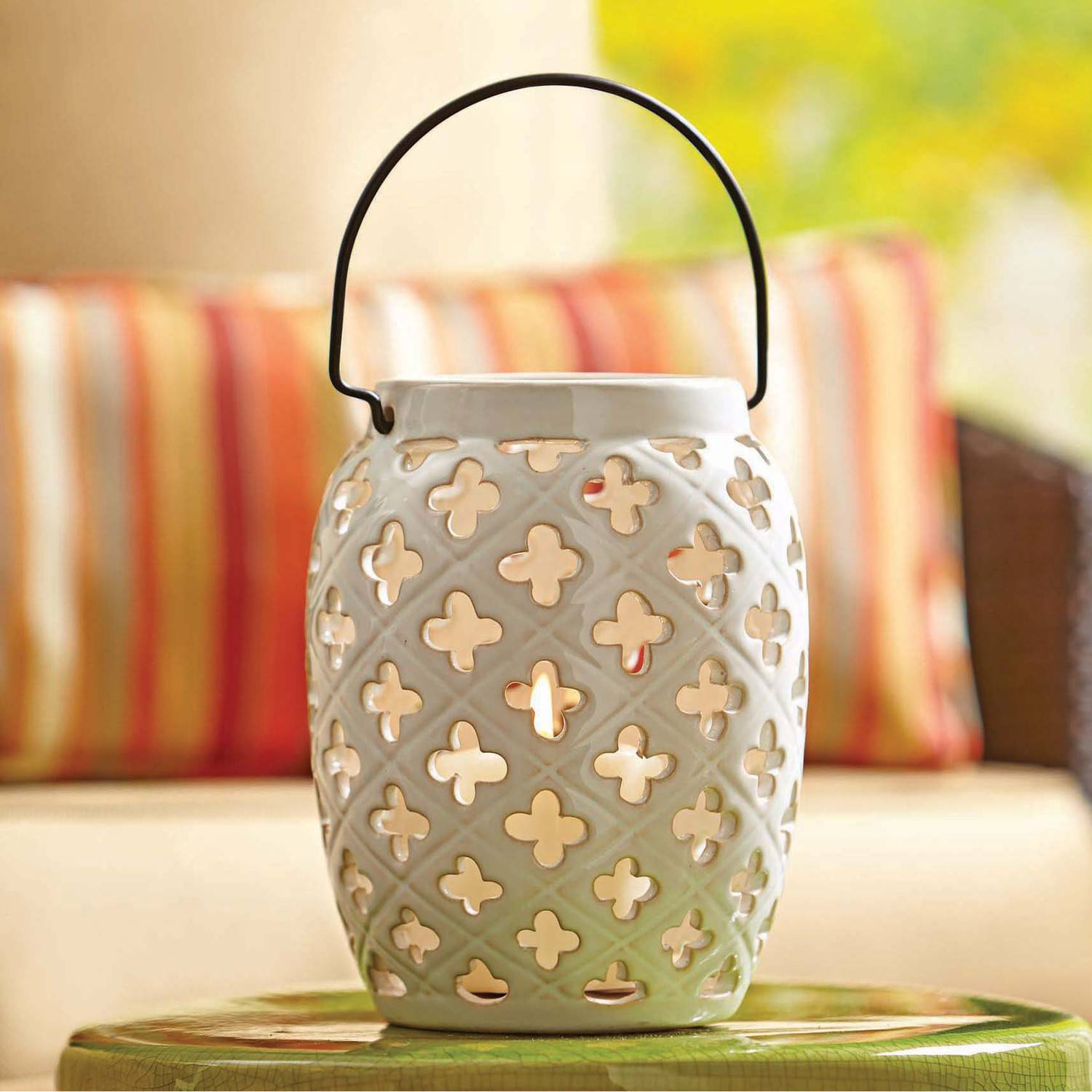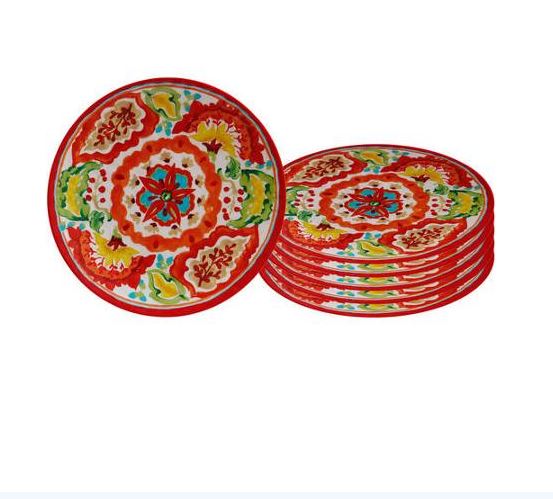 Do you love to entertain outside?
How do you make your space special for entertaining?
Let us know in the comments!
xoxo

Disclosure – this post is sponsored by Better Homes and Gardens, however all ideas are mine.