I am kind of ashamed to admit that until yesterday I still had my St.Patrick's Day wreath on my front door.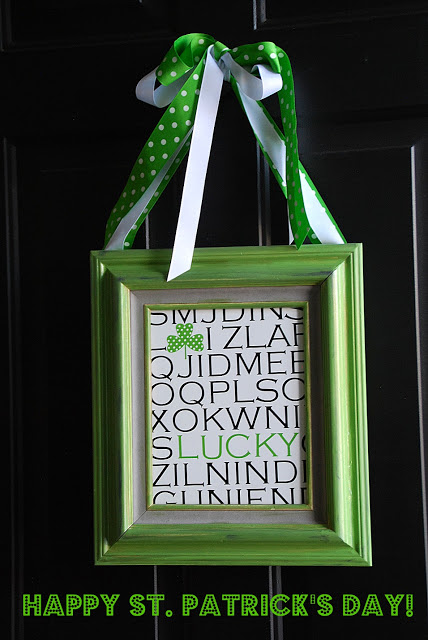 I didn't even get my Washi Tape Egg Wreath out this year.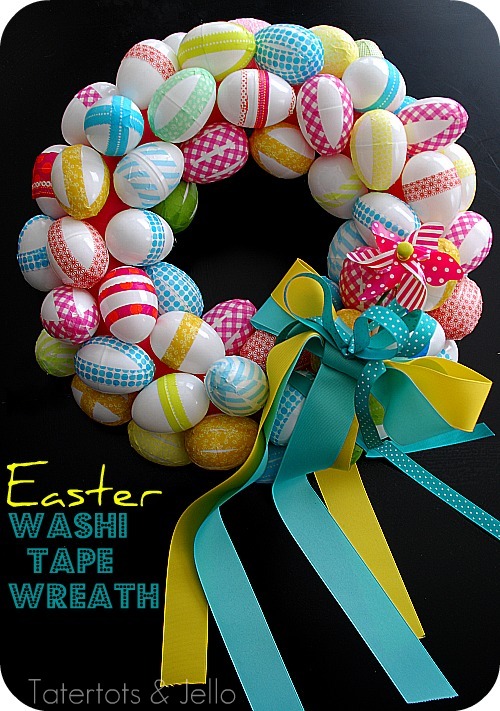 Easter just seemed to come up so fast this year!!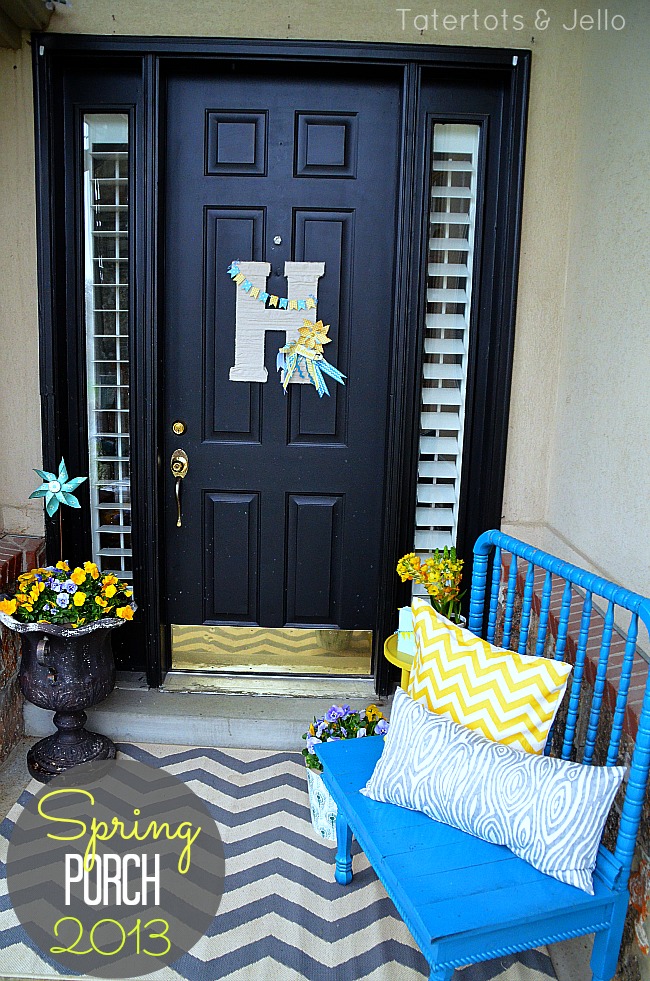 So I figured it was time to get myself in gear for Spring!! Even though it snowed almost all day yesterday. This is what my front yard looked like: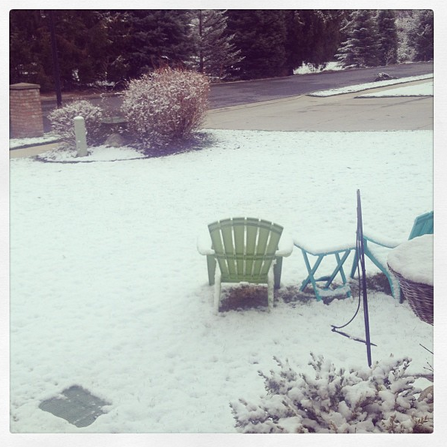 I was also looking to make something a little different. So I thought it might be fun to make an Initial Wreath.
I found the giant "H" at Hobby Lobby.
Here's what else I used to create this door hanging: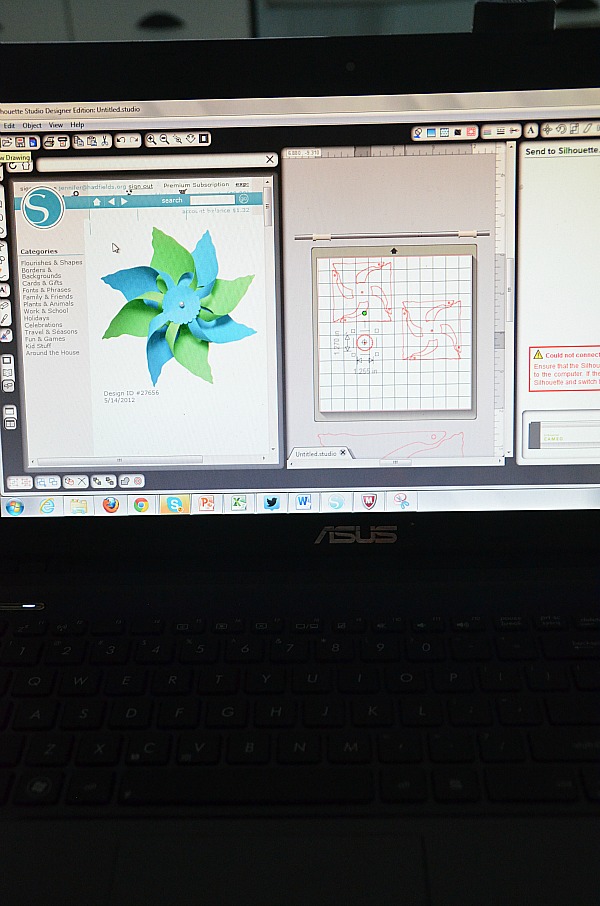 Giant H from Hobby Lobby
1 yard of muslin fabric, cut into 3 inch wide strips
paper for pinwheel and bunting
3 coordinating ribbons
3″ x 1.5″ piece of wood trim for "Welcome" plaque
1 striped straw
Glue gun and glue sticks
Baker's Twine
A 3-inch by 1.5-inch piece of wood
Silhouette vinyl and machine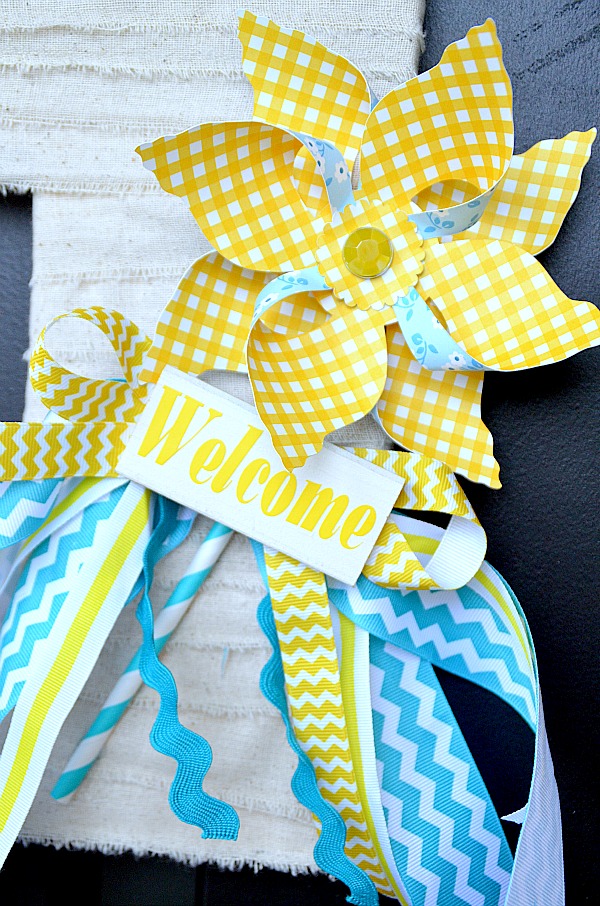 Here's what I did:
I tore the fabric into 14 three-inch wide strips of fabric.
Then I wound them around the letter. I started at the bottom and wound them around each section until the whole letter was covered. I used a glue gun to hold the fabric to the wood letter.
Then I cut the pinwheel using my Silhouette.
I also cut out the pennant bunting, using two different colors of paper.
I put the pinwheel together.
Then I hot glued the striped straw to the bottom of the wreath.
I attached the pinwheel to the top of the striped straw with hot glue
I punched holes in each side of each of the pennants and then strung baker's twine through the holes, connecting all of the pennants together.
Then I hot glued one end of the baker's twine to the top of the letter and hung the pennants together and secured the other end to the far-side fo the letter. I tied bows at each end of the baker's twine.
The I tied some coordinating ribbon and hot glued it to the striped straw. underneath the pinwheel.
I printed out the word "WELCOME" with my Silhouette machine on vinyl and smoothed it onto a piece of wood trim. Then I hot glued it onto the enter of the ribbon under the pinwheel.
The last thing I did was I glue two pieces of ribbon to the back of the letter so I could hang the letter on my door.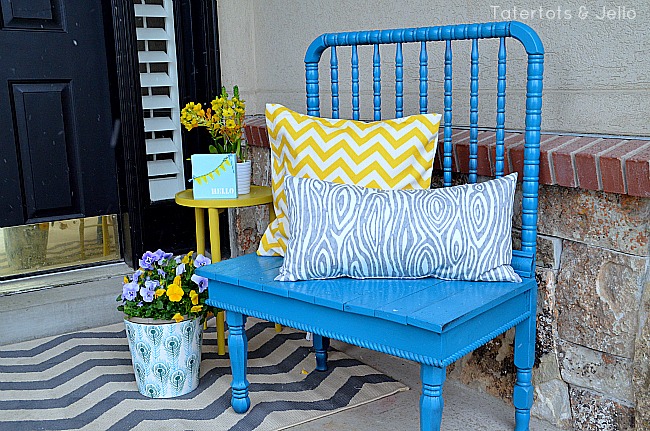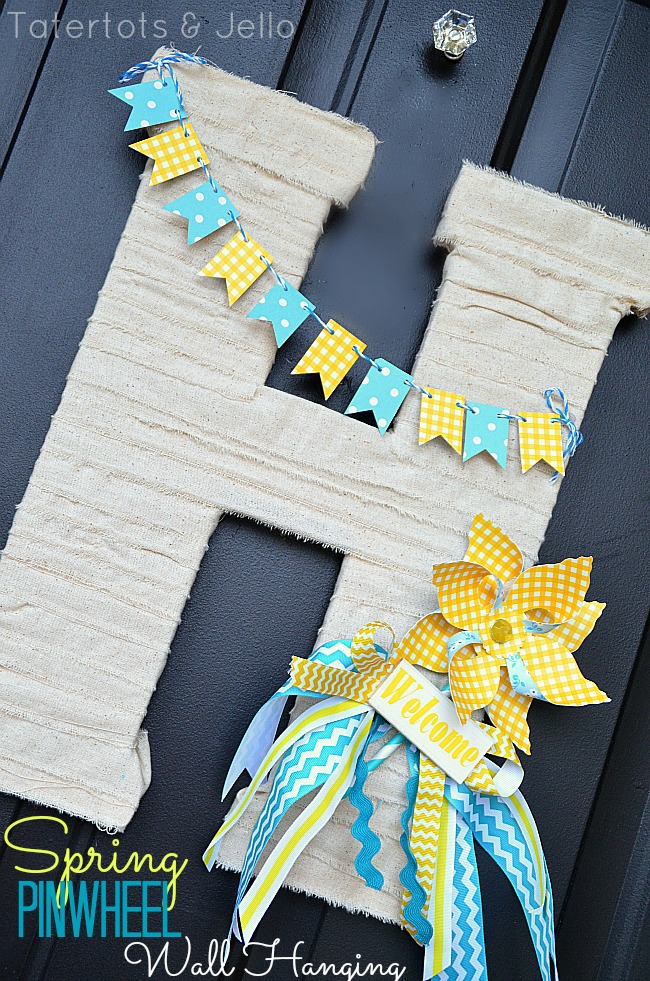 What's hanging on YOUR door?
Let me know in the comments!!
Happy Spring!!
xxo