This is one of my favorite recipes! And I can honestly say that it is the ONE cooking award that I have ever won!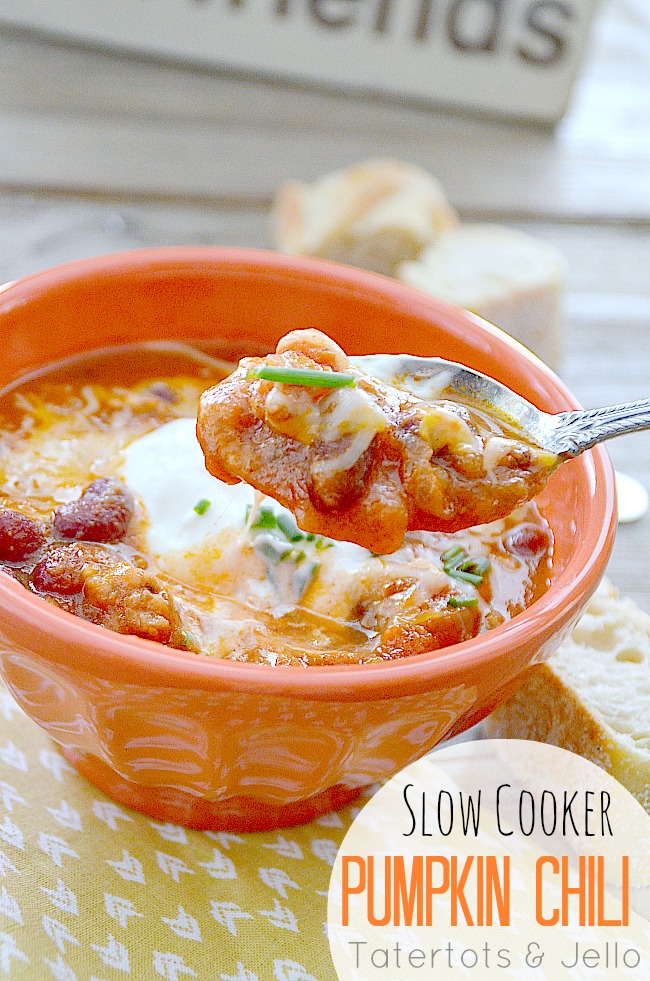 About 6 years ago we had a neighborhood retreat where we all brought a Fall Chili recipe and they gave out prizes. So I brought my Pumpkin Chili ….. And. I. won. So fun!!
I have been promising the recipe ever since. And what I love about this recipe is that it is SUPER easy too. The pumpkin doesn't really make the chili taste sweet but it gives the soup a nice thick texture.
Here's how to make my Slow Cooker Pumpkin Chili: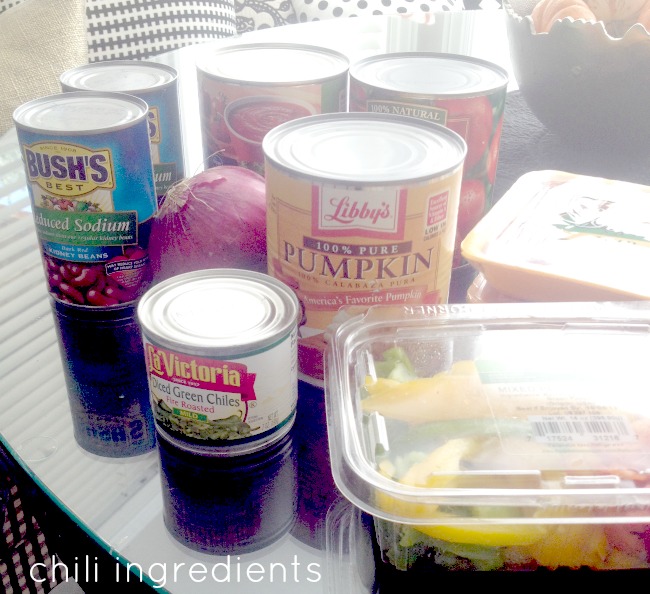 Ingredients:
1 can 26 ounces of tomato sauce
1 can 27 ounces of diced tomatoes
2 cans of kidney or black beans, drained and rinsed.
2 lbs spicy sausage
1 medium red onion
1 each – red, yellow and green bell peppers, chopped and diced.
1 can of green chilis (optional)
2 T. Chili Powder
8 oz. Pumpkin puree
Sour Cream, Chives and Cheese to garnish.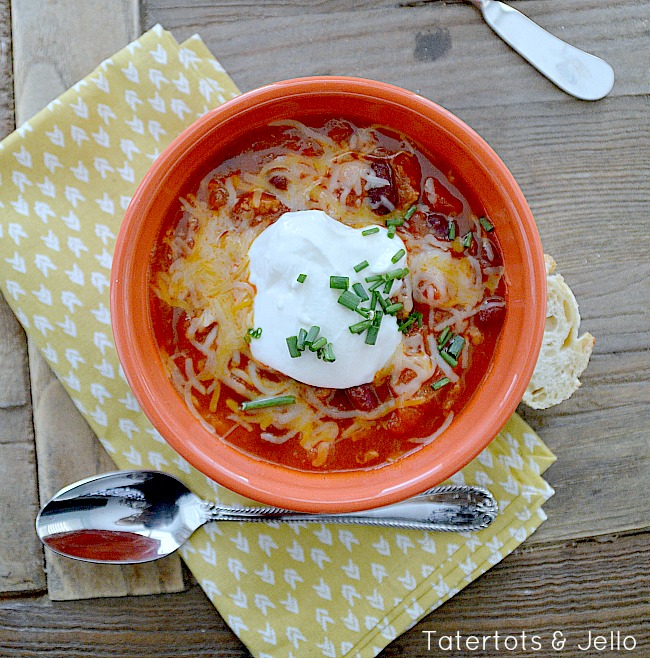 Directions:
Brown the sausage with the chopped onions until meat is cooked through and onions are soft.
Then return the meat and onions to the slow cooker.
Then add the tomato sauce, diced tomatoes and rinsed beans to the meat mixture in the slow cooker.
Add the green, red and yellow peppers, chili powder, pumpkin puree and mix it up and put it on HIGH setting for 4-5 hours.
Serve into bowls and top with a dollop of sour cream and some chives. YUM!!
That's it!!
What is YOUR favorite FALL recipe!
Let me know in the comments!
Have a Happy Day!!
xoxo
You will love smelling the chili cooking – it's divine!!