Post-it Note Book Gift Idea using sticker books! Sticker books have more than 900 handy and beautiful stickers that are great for making all kinds of projects! Make a Post-it Note Book and give it to someone as a gift!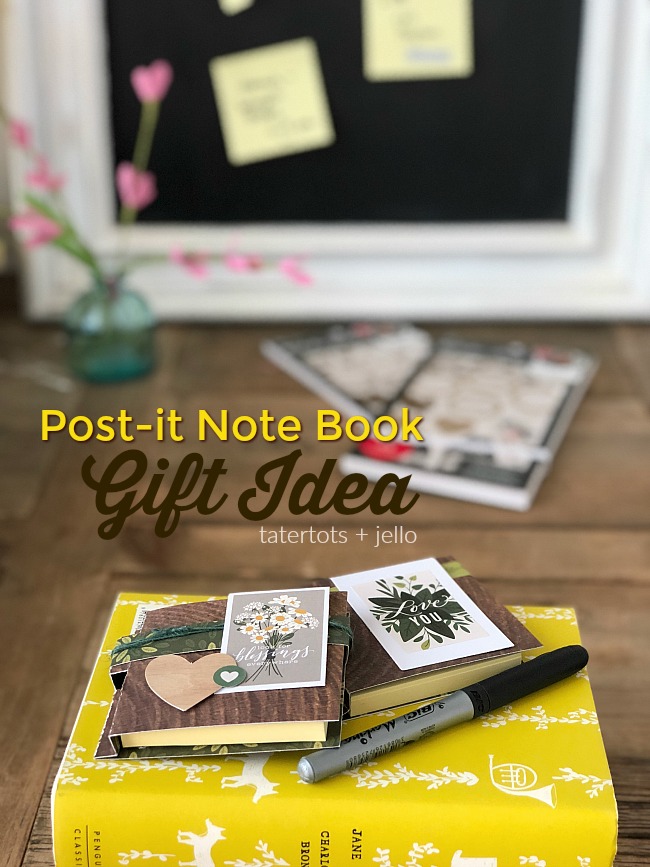 How to Make a Post-it Note Book – gift idea!
Everyone loves giving or receiving a sweet note from someone they care about! This is a simple gift idea you can make to give and all you need are Post-it-Notes and a sticker book! Have you seen the sticker books that are out from American Crafts?? They are so cool! It's a book full of more than 900 handy and beautiful stickers! You can use sticker books to make all kinds of beautiful and useful projects — cards, planners, gift tags, this Post-It note gift idea and MORE!! I love that it's full of stickers and you don't need adhesive which makes it so simple and easy to create things! Post-it Note Book Gift Idea!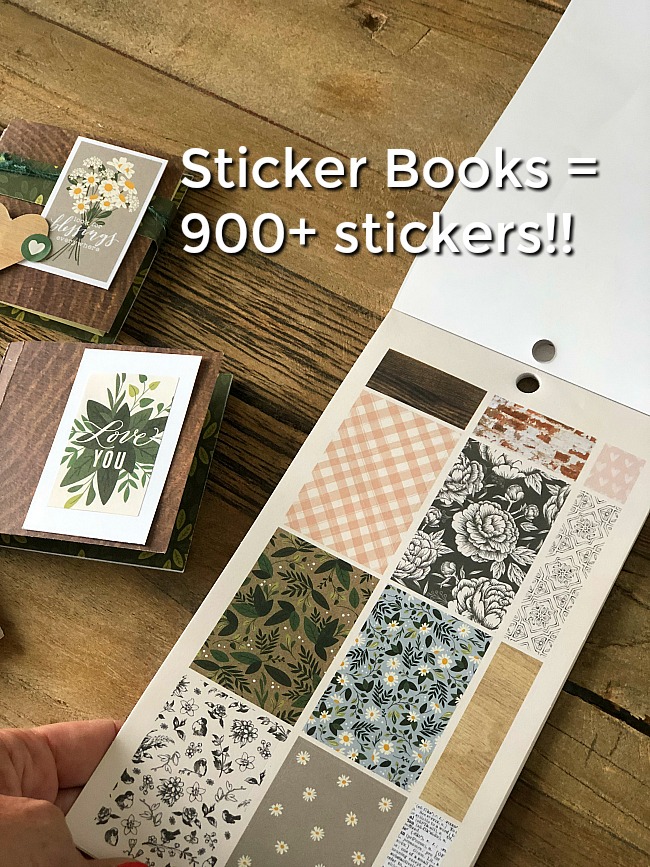 Here is how to make a Post-It-note Book Gift!
Supplies:
1 package of Post-it Notes
1 Sheet of scrapbook paper
Stickers from the sticker book (available online at MICHAELS)
adhesive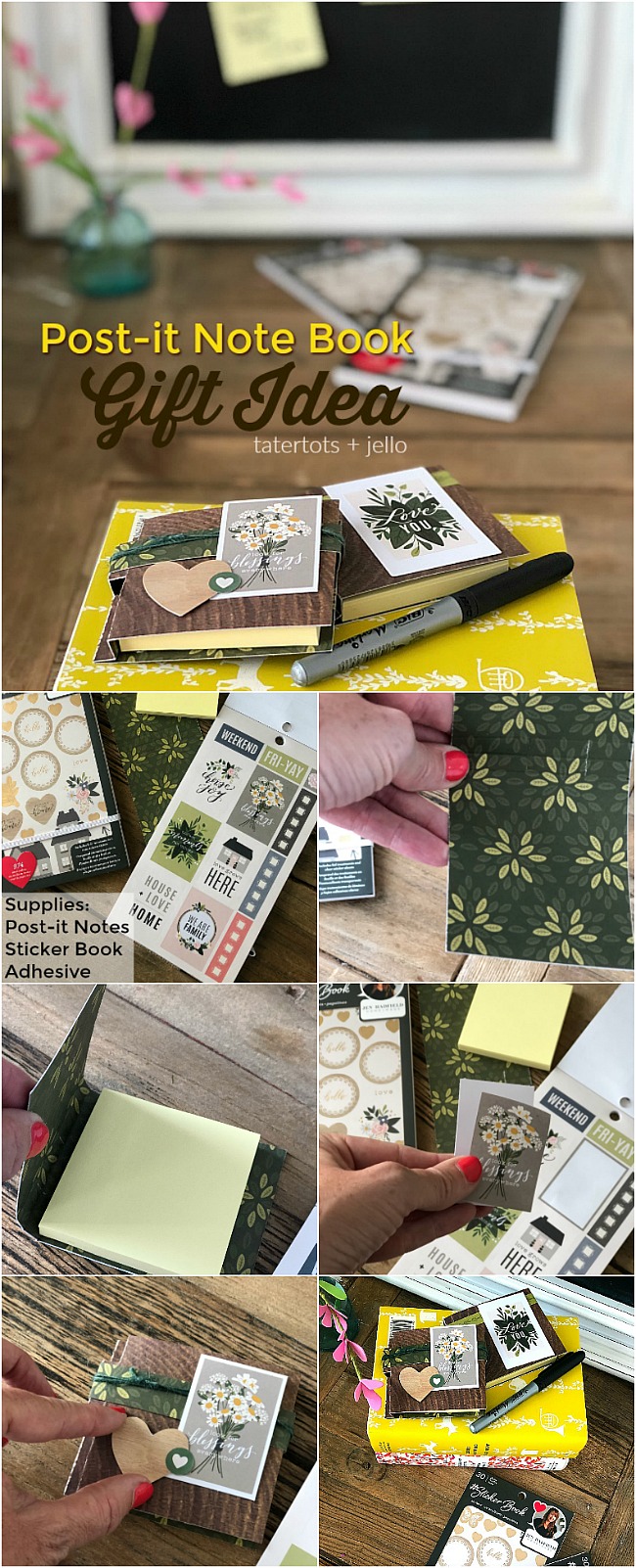 Directions:
Cut a section of paper 7.5 x 3.5 inches
Score it in two places – at 3.5 inches in and also at 4 inches in. This will create a binding for your book.
Cut another section of paper 7.5 x .75 inches
This will wrap around the entire book from front to back.
Peel the back off the Post-it Note pad
Attach the sticky back to the inside back of the 7.5 x 3.5 paper.
Attach the 7.5 x .75 paper to the top of the book with adhesive
Wrap it around the front and back of the book.
Embellish the book
You can use all kinds of stickers from the sticker book. There are hearts, sayings, square quotes, patterns.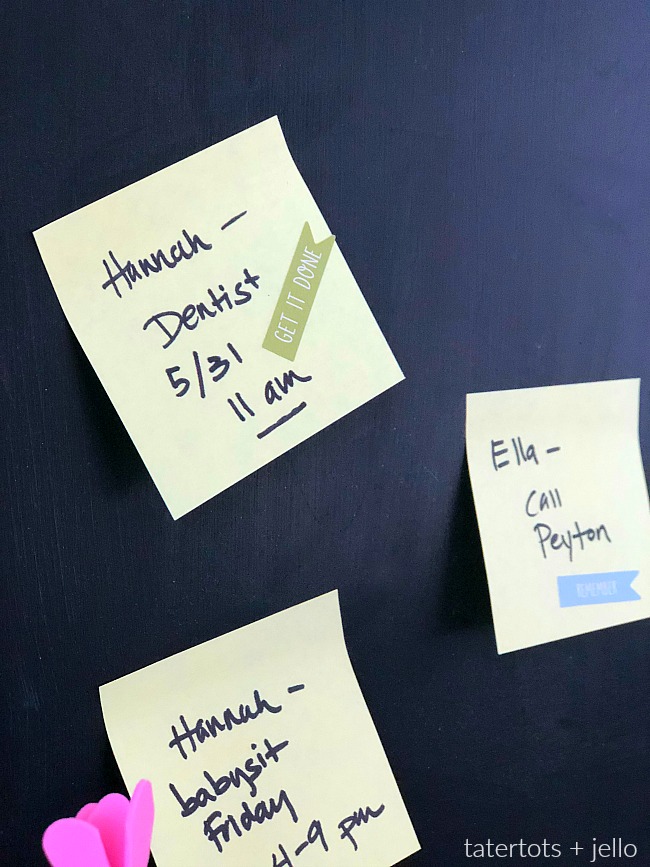 We keep our Post-it Note book in the kitchen.
I write reminders for my girls and stick them to the fridge. It's a great way for all of us to remember babysitting commitments, grocery lists, phone messages, and to-do items!!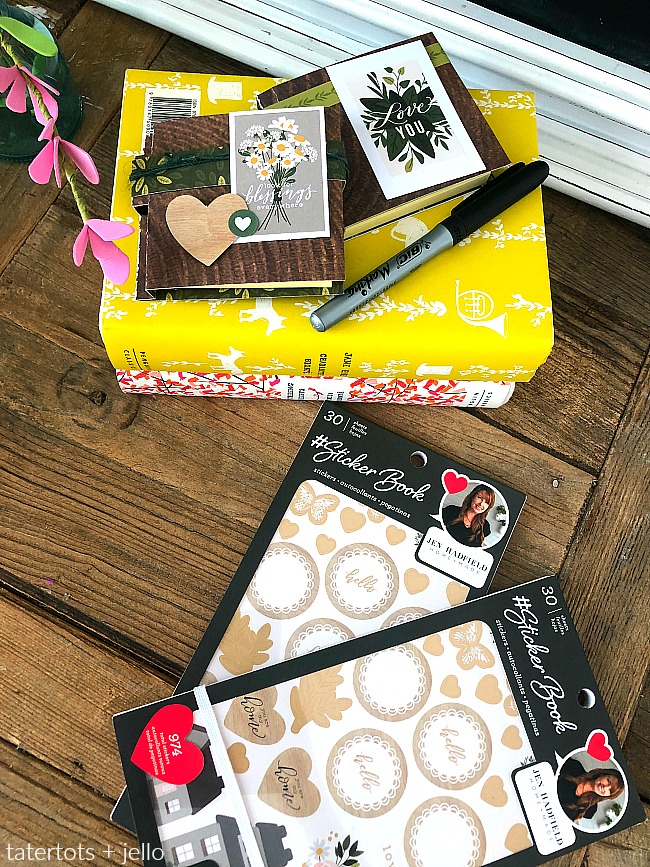 I love anything that help me get more organized!!
Make a Post-it Note book for YOUR home or to give as a gift! It's a great alternative to a card for anyone in your life!! You can pick up sticker books by ordering it ONLINE through Michaels! They just hit stores there and I am SO excited about it!!
Have a Beautiful Day
xoxo

I am a designer with American Crafts and Pebbles Inc. It's a dream come true and I couldn't be happier about it!