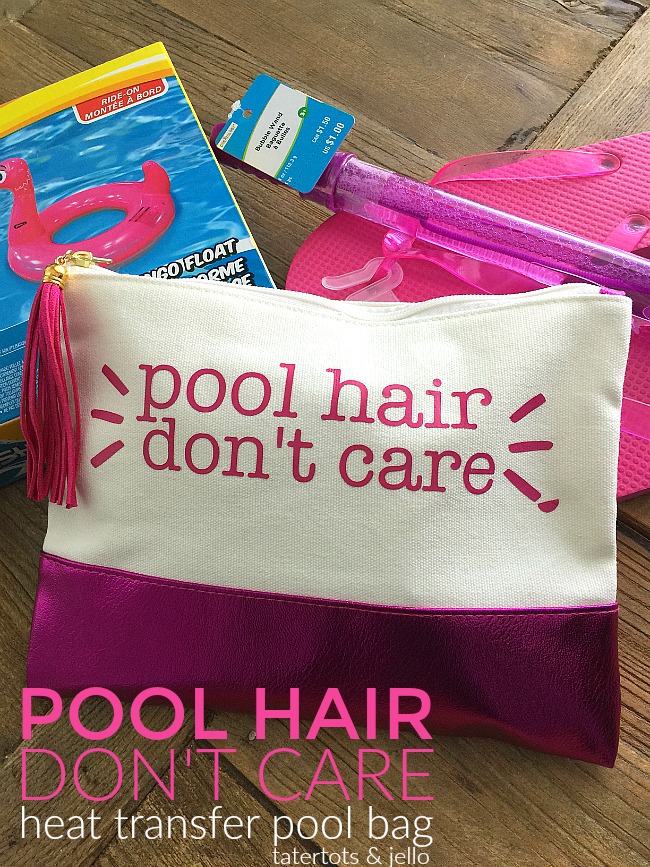 Pool Hair Don't Care – Teen Tween Pool Bag Tutorial. I shared my daughter's Mermaid Pool Bag in the previous post. I thought it would be easier to break the tutorial into two different DIY's. For my younger TWEEN daughter I thought this phrase – Pool Hair Don't Care was perfect. She is kind of a tomboy now and just starting to care about makeup and hair. It's so cute to watch her!
I found these adorable canvas bags with metallic trim. I thought I could create a saying and cut it out with my craft cutting machine. I picked out a metallic blue because it reminded me of water. I picked out some matching blue heat transfer vinyl. Then my friend actually helped me design the mermaid. It turned out cute I think!!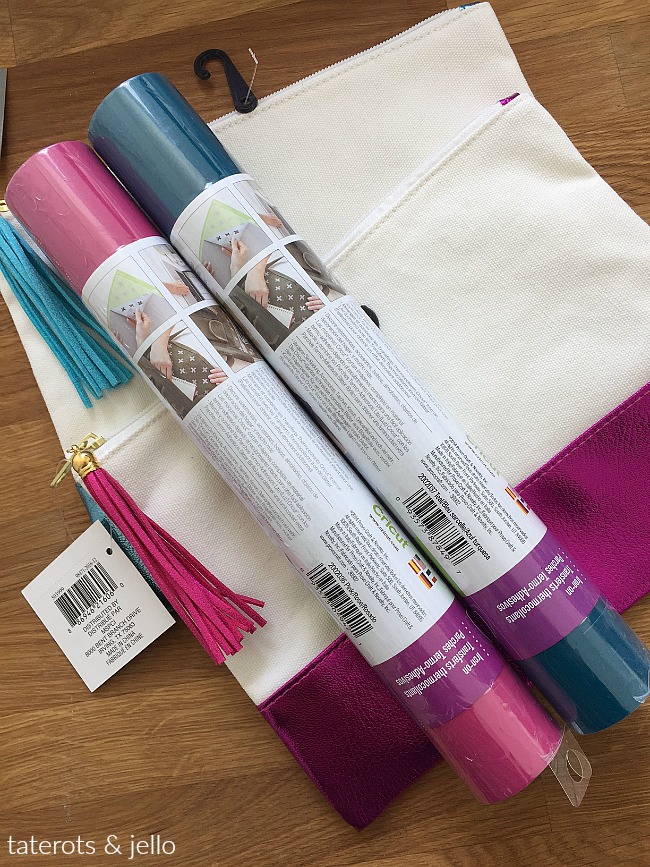 Heat transfer is easy to use. The only trick with it is that you have to mirror your image before you cut it out. So remember to do that. There is a special setting on your Silhouette machine that mirrors your image and text. Then you cut it out!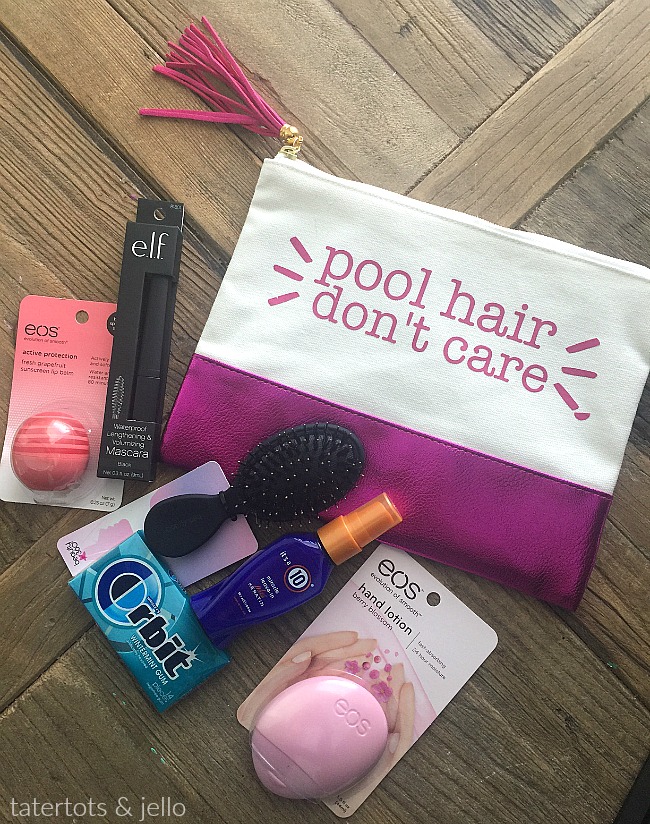 Pool Hair Don't Care – Teen Tween Pool Bag Tutorial
After you cut out the image and text, you peel off the outer heat transfer material, revealing the cut parts. And you iron the heat transfer material onto your bag. I also found these flip flops at Michaels for $1. And this pool float! Isn't it adorable!!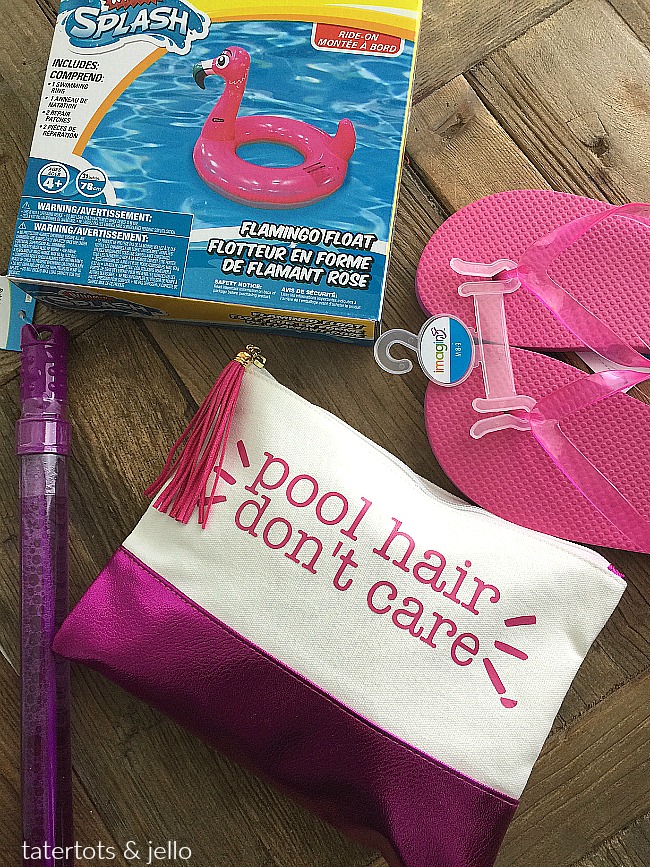 Pool Hair Don't Care – Teen Tween Pool Bag Tutorial
High SPF sunblock for their faces, waterproof mascara.
EOS lip balm with SPF, a little brush, some really good leave-in conditioner for their hair.
I hope you enjoyed this tutorial!
Happy Summer!
xoxo

Thank you to Michaels for the gift card to buy items for this project.