Here's an awesome gift idea – a play-dough recipe updated with essential oils! But this takes it one step farther: include the homemade play dough in a flat plastic box with a resealable lid – and a few fun farm animals.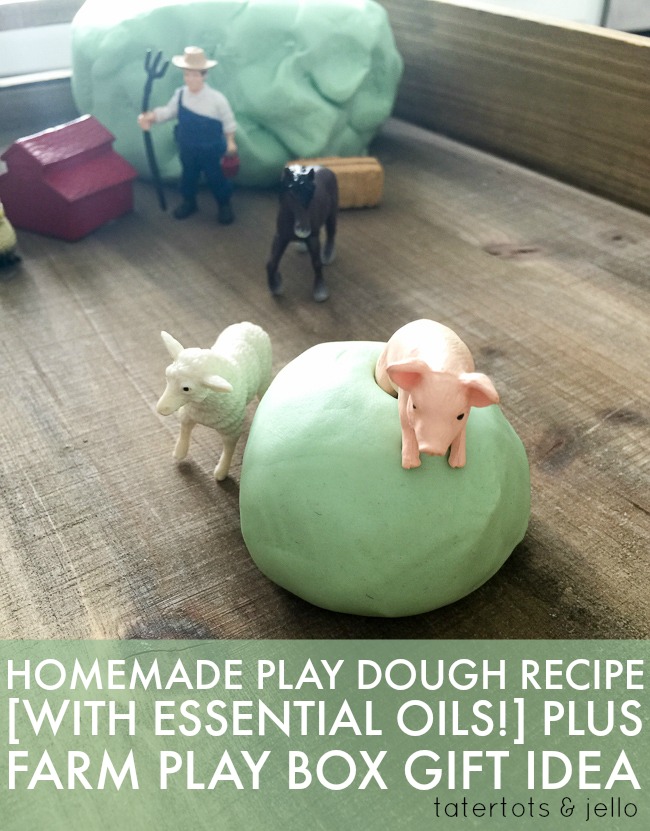 It's a great gift idea for moms with young children, especially with a new baby! This self contained play-dough box includes this recipe that's super easy to make and can be lots of fun. I love the animals in a tube that you can buy at any craft store to put with the dough. Kids love making houses for the farm animals or digging for buried dinosaurs.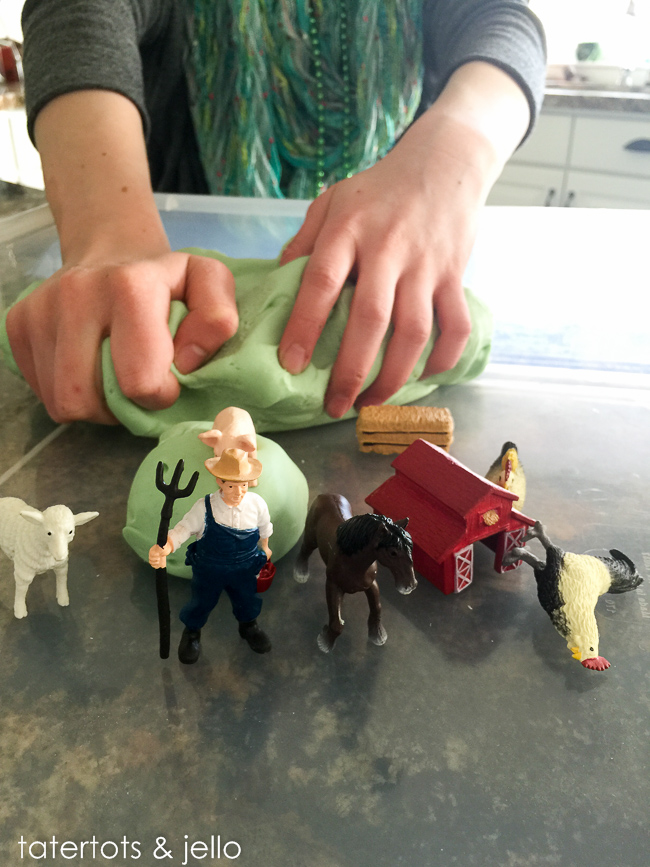 Here's how to make the play dough:
A new twist is to add your favorite essential oil to the play dough. I put one or two drops on little hands and let them knead the scent into the dough.
My favorite is "stress away" for calming busy minds. Use any essential oil that you feel will help your child.
Recipe
2 1/2 Cups flour (add more if the dough is too sticky)
1/2 Cup salt
3 Tablespoons vegetable oil
1 Tablespoon alum (available in the spice aisle at the grocery store)
2 Cups boiling water (add a few drops of desired color of food coloring)
Knead in mixer (or by hand) for a few minutes. Let cool.
If you want the dough to last longer, keep in the refrigerator in an air tight container.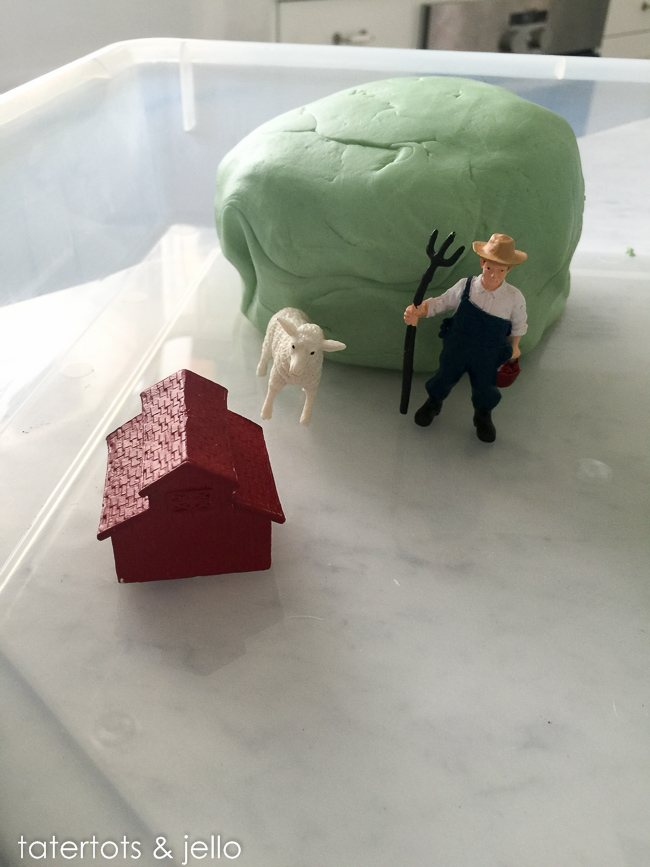 What a fun and easy gift idea!
Have you tried homemade play dough?
xoxo

PS: Interested in essential oils? If you're interested in trying them, I've arranged a special deal on a starter kit – plus a special, limited-time offer.
Check out all the details at this link
.