This post sponsored by STARZ and Time Warner Cable For the last 18 years, my favorite books have been the Outlander series by Diana Gabaldon. I have literally (literarily?) worn out three copies of the first book, Outlander, and they're always on my Kindle. (I'm reading the latest, Written in My Own Heart's Blood, now.) So I jumped at the chance to see the new Time Warner Cable Series on Starz, Outlander, and see how they brought my favorite books to life. Could they cast actors who could do justice to the characters I could see in my mind? Could they include the historical and psychological detail that I love in the books? And would I even enjoy it after spending so much of my life with the books? The short answer is "yes."

I had the chance to see the first episode of the new Outlander series and I'm so excited! (It premieres Saturday, August 9, at 9 PM EST/PST.)
(I'm featuring some behind-the-scenes pictures in this post!)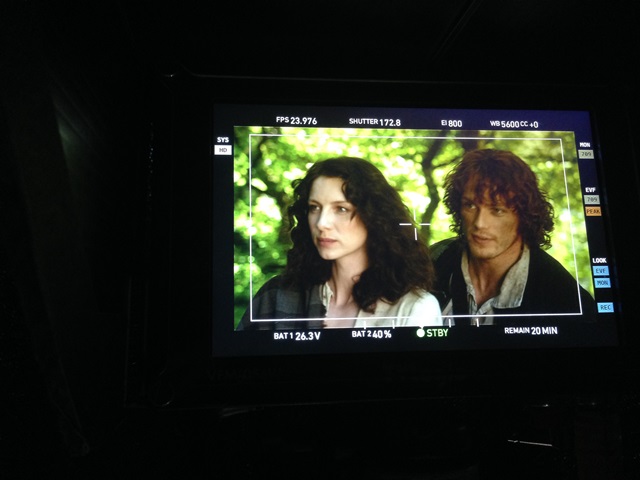 They cast the characters very well, especially the main character, Clare. She's always been my favorite: she's a strong, intelligent woman. And Diana Gabaldon has done such an excellent job creating complex, multi-dimensional characters that I was worried about who would play them. (And yes, I've been following the casting process on Diana Gabaldon's Facebook page for the last year!)
See why I'm so excited? I've loved not only the characters in the books, but how dimensional they are. I feel like I know them well, and that I understand them and their lives. Judging from the first episode, the new Outlander series has captured that.
I've also loved the historical settings for the novels as well as the depth of knowledge Diana Gabaldon brings to the characters, whether it be medical knowledge (Clare's a nurse) or zoology.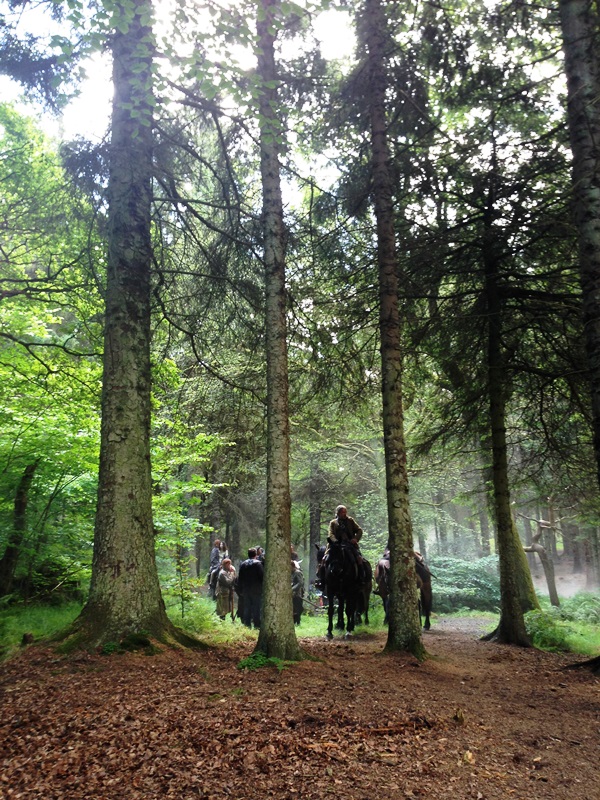 While I think any movie or TV series adapted from books faces huge challenges, based on the first episode, the producers and writers are moving in the right direction. For example, there's a great scene in the Outlander book where Clare, on a trip with her husband in Scotland after being apart for 5 years during the war, looks in a store window. She thinks about how she's never owned a vase like those displayed in the window, since she and her husband have been busy fighting the war (in her case, as a nurse). It's an important scene for her character, but it could easily have been overlooked. Its being included speaks volumes to me about the quality of the production!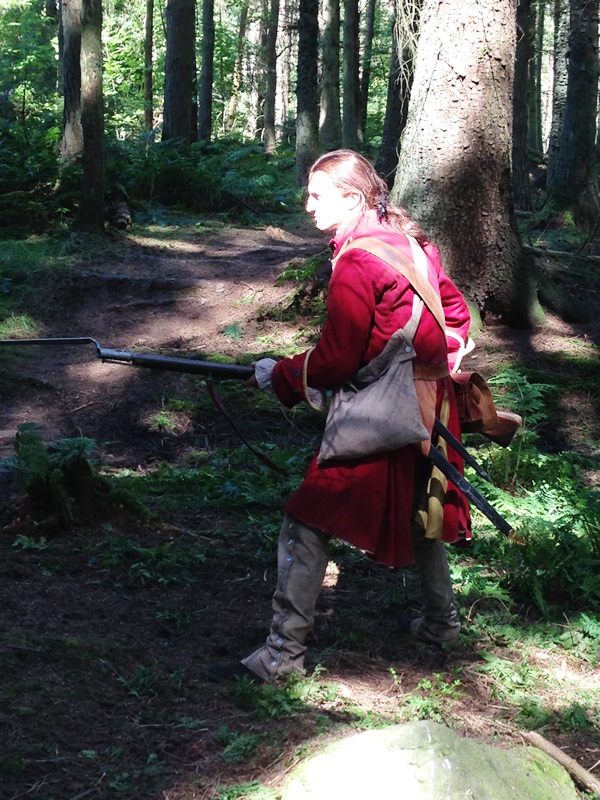 * * * * *
Check out the new Outlander series on the Web (looks like you can stream the first episode starting August 2!)
and get ready to watch the whole series starting August 9!
I can't wait to watch the whole series. Yay!!!!
Do you have a favorite book or series?? Share your favorites with me in the comments!
Have an Awesome Day!!
xoxo
This is a sponsored conversation written by me on behalf of Time Warner Cable, but I am a major Diana Gabaldon fan too. The opinions and text are all mine. Anyway, also see my disclosures.