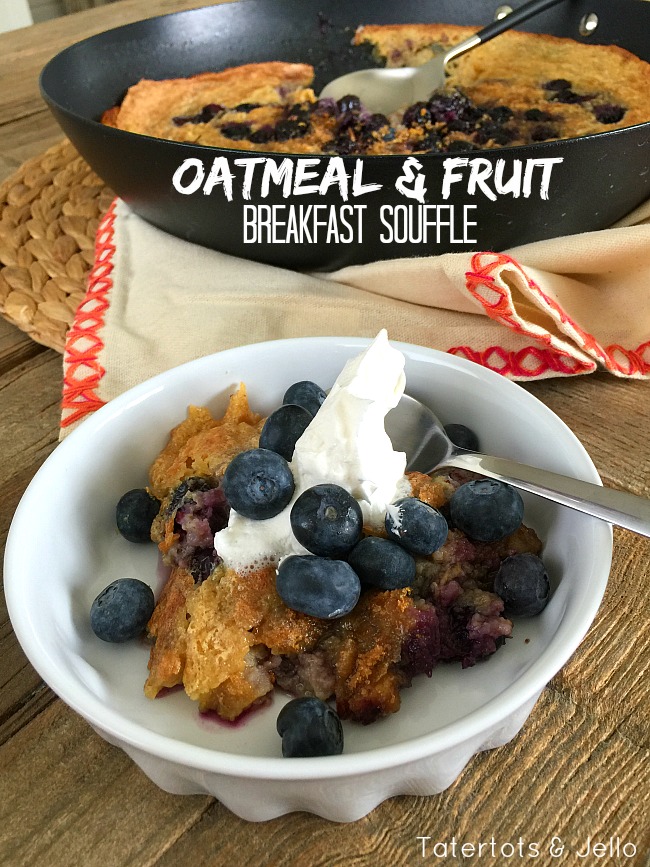 I love making a pretty breakfast on the weekends at the cottage. I think it's probably because I usually have all of chickadees under the same roof on Saturday nights, so Sunday mornings I love making a big brunch for the kids. Here's one of our favorites lately – Oatmeal and Fruit Breakfast Souffle.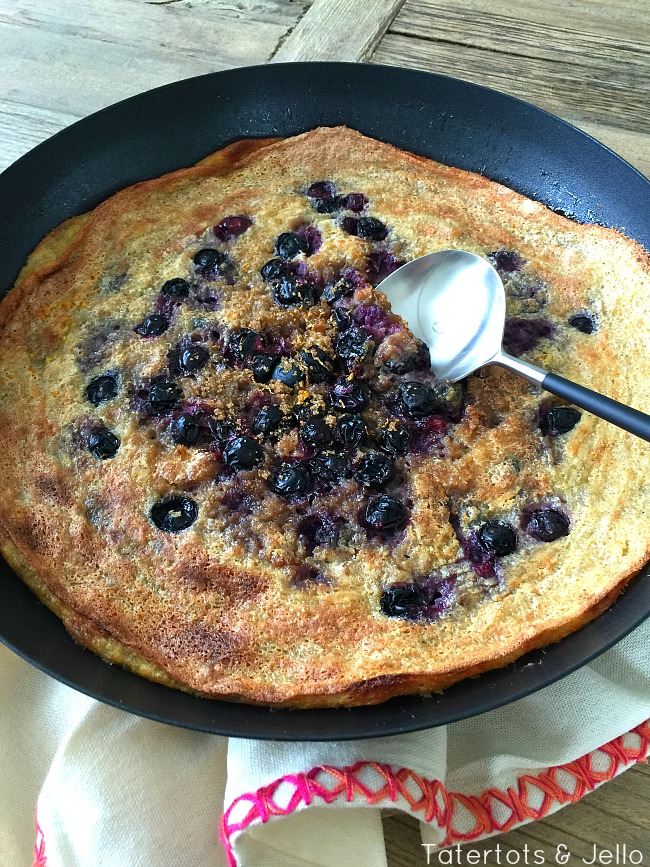 It also tastes great the next day warmed up. I added a little whipped cream to the top to add a little sweetness!
Oatmeal and Fruit Breakfast Souffle
Recipe Type: breakfast
Cuisine: french
Author:
Prep time:
Cook time:
Total time:
Serves: 8
Make a healthy and beautiful breakfast oatmeal and fruit souffle. It looks gorgeous and tastes delicious!
Ingredients
1 cup rolled oats
3 cups milk
4 large eggs, separated
pinch of salt
2 Tbsp. fine sugar
2 cups fruit (I used blueberries)
1/2 tsp. grated lemon peel
whipped cream (optional)
Instructions
Preheat the oven to 350-degrees
spray a oven-proof pan with cooking spray.
In a large saucepan, combine the oats, milk, sugar, salt and bring to a simmer. Cook over medium heat, stirring constantly for 15 minutes – until the mixture is the consistency of porridge.
Remove the pan from heat.
working quickly, stir the egg yolks into the oatmeal until the mixture is blended. Then fold in the berries and lemon zest.
whip the egg whites in a stand mixer or with a hand mixer. Beat at medium speed until peaks form after about three minutes. Gently fold the egg whites into the oatmeal.
Pour the mixture into the sprayed skillet pan and bake for 25 minutes.
Serve immediately and garnish with whipped cream, confectioners sugar and/or syrup.
This is a fun and fancier way to serve oatmeal. It also is wonderful as a brunch recipe. I hope you enjoy it!
Here are a couple other pretty breakfast recipes that the kids love: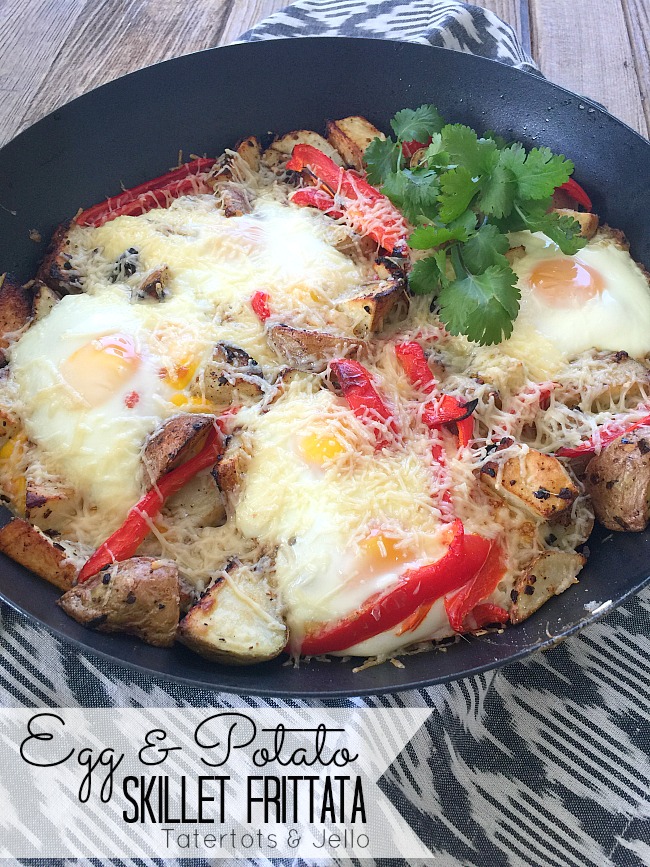 Egg and Potato Skillet Frittata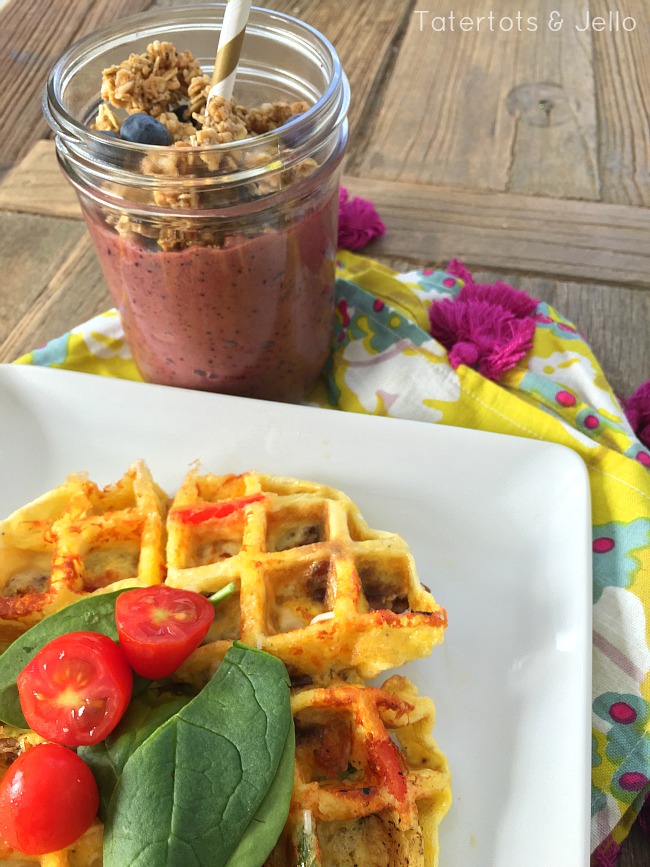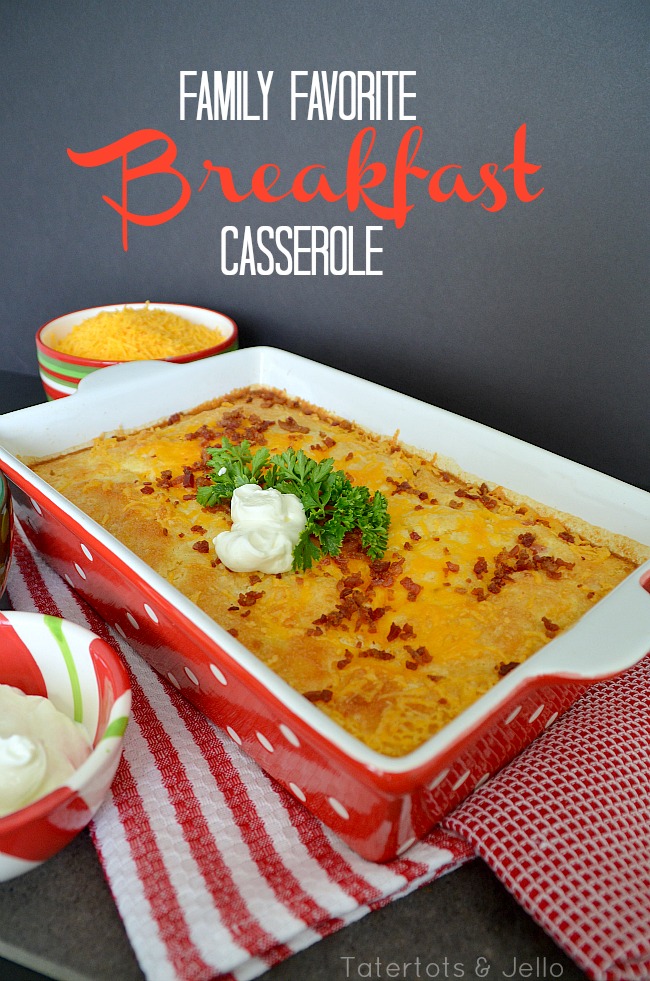 Ham and Cheese Breakfast Casserole
Have a Delicious Day!
xoxo