This post is sponsored by Warner Bros. Pictures.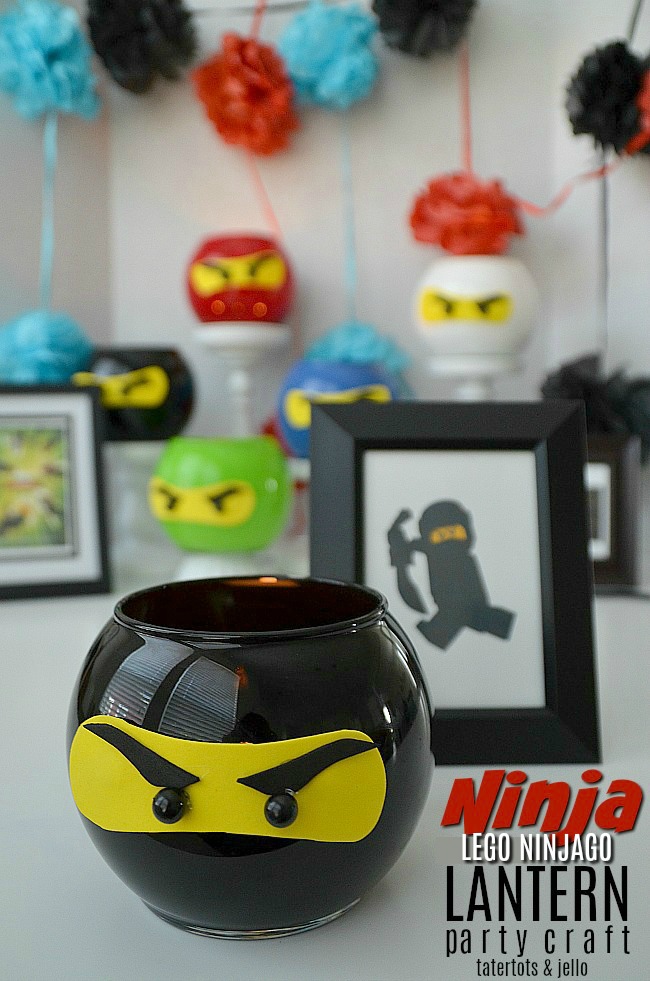 NINJA Dollar Store Lantern Party Craft
We love the LEGO movies so much and we were thrilled to be asked to make a project for a NEWEST LEGO movie — LEGO NINJAGO Movie — which will be in theaters September 22nd! We love the overall concept of the movie which emphasizes team work and working together :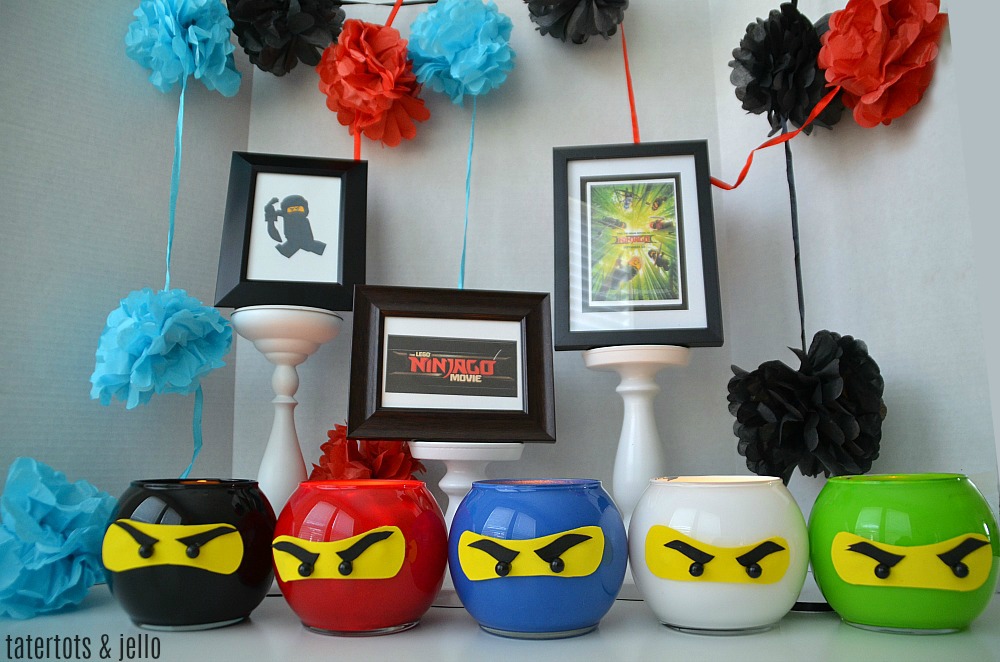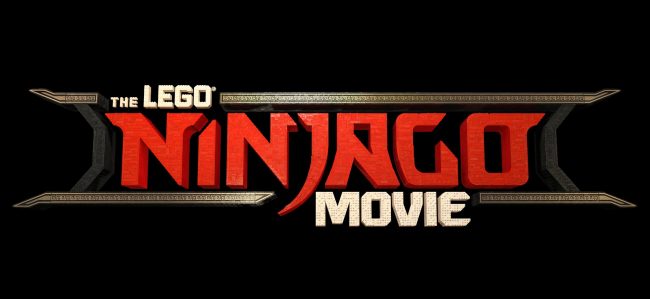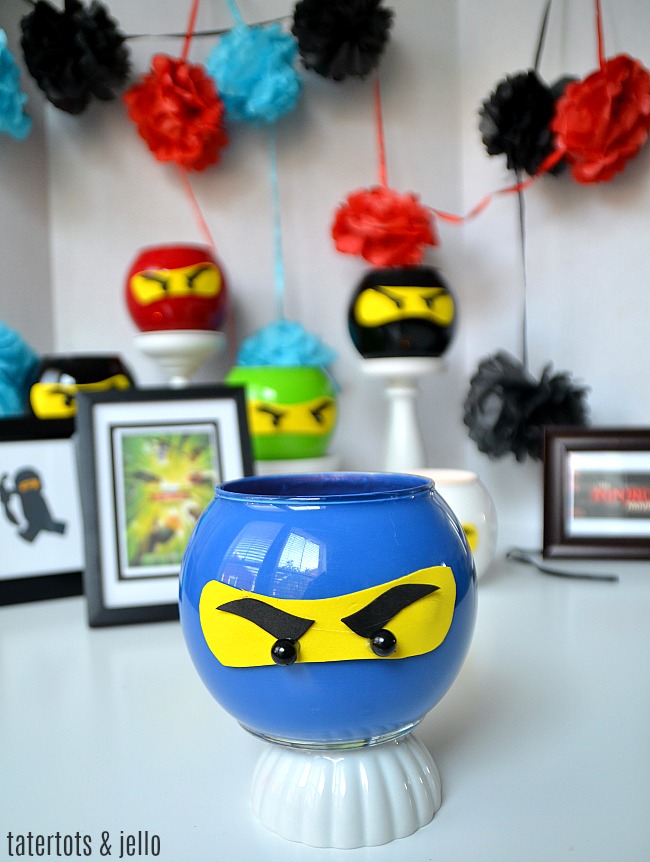 NINJA Dollar Store Lantern Party Craft
In this big-screen NINJAGO adventure, the battle for NINJAGO City calls to action young Master Builder Lloyd, aka the Green Ninja, along with his friends, who are all secret ninja warriors. Led by Master Wu, as wise-cracking as he is wise, they must defeat evil warlord Garmadon, The Worst Guy Ever, who also happens to be Lloyd's dad. Pitting mech against mech and father against son, the epic showdown will test this fierce but undisciplined team of modern-day ninjas who must learn to check their egos and pull together to unleash their inner power of Spinjitzu.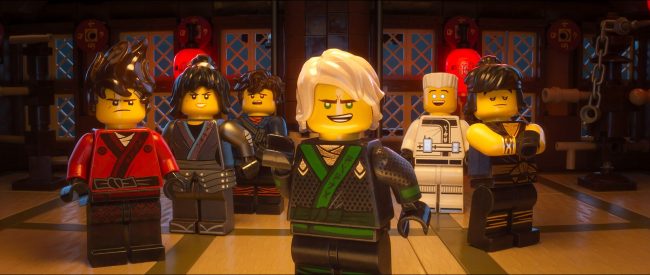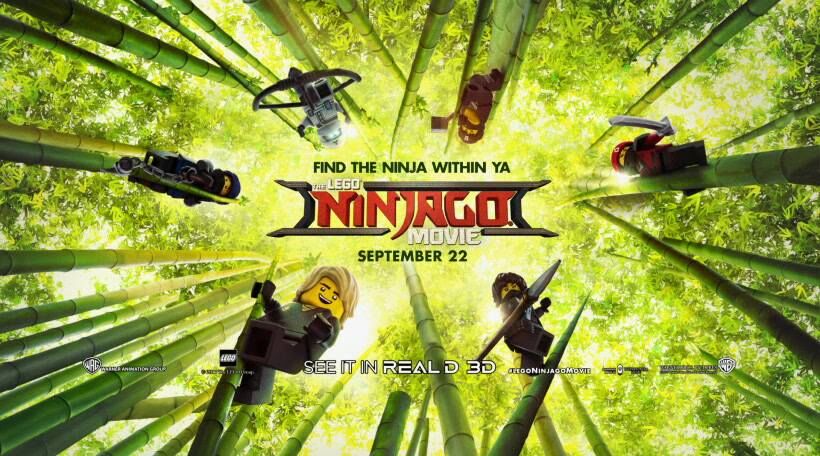 A new animated adventure in Warner Bros. Pictures' LEGO® franchise, "The LEGO NINJAGO Movie" stars Dave Franco, Justin Theroux, Fred Armisen, Abbi Jacobson, Olivia Munn, Kumail Nanjiani, Michael Peña, Zach Woods, and the legendary Jackie Chan.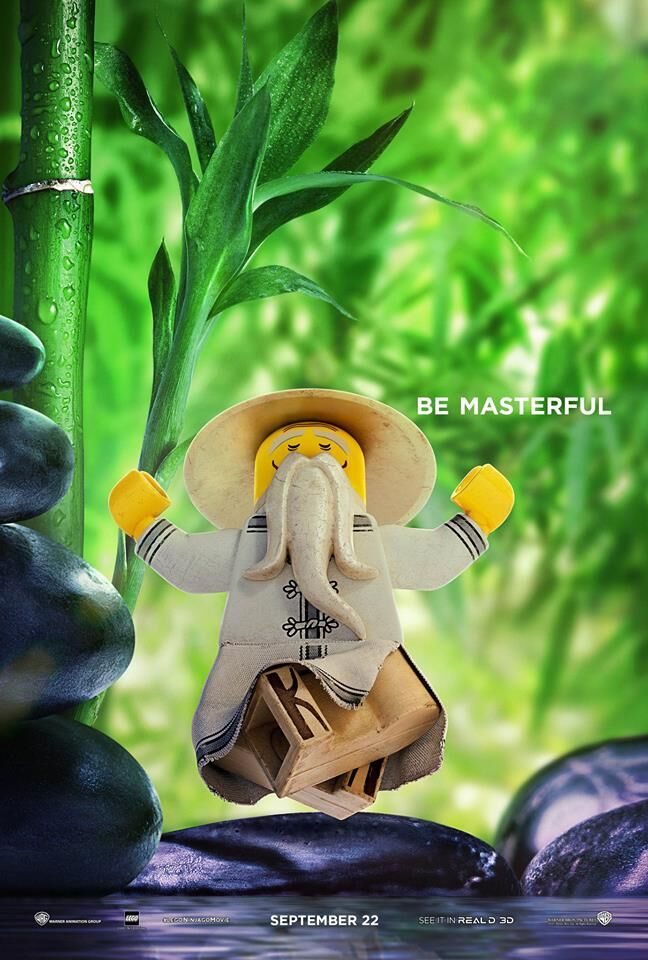 The LEGO NINJAGO Movie – In Theaters September 22
Jackie Chan is a legend and we can't wait to see him take on the role of Master Wu. We decided to make a party craft based on the character Lloyd – the Green Ninja who learns from Master Wu and grows into the leader of the ninjas.
We created painted party lanterns which make really COOL decorations for a LEGO NINJAGO Movie party. This is also a really fun craft that you can make with kids to celebrate the new movie release!

I'll explain how to make the craft, but first I have to tell you about what happened when I was gathering supplies for this project. I headed over to Dollar Tree – because there are so many awesome items there that you can transform into crafts. As I was checking out there was a girl in her early 20's who asked what I was planning to make with my supplies. I answered that I was going to make Ninja heads out of lanterns. She said she thought that sounded cool, and did I know that there is a really awesome ninja movie coming out? She said she loved the LEGO Batman Movie and she couldn't wait to see the new LEGO NINJAGO Movie and it was perfect because it would come out the day before her birthday! How funny is that?? I think I am going to gather up all of my NINJAGO lanterns and take them over to her. I think it will make her day!! I was excited because the LEGO movies are really that well made. They are funny and they are relatable and I love that they have a positive message they impart too. The LEGO NINJAGO Movie shows kids that they need to work together to achieve a common goal. And I love movies that help our kids be the best people they can be.
Here is this really fun LEGO Ninjago Movie Party Lantern Craft DIY: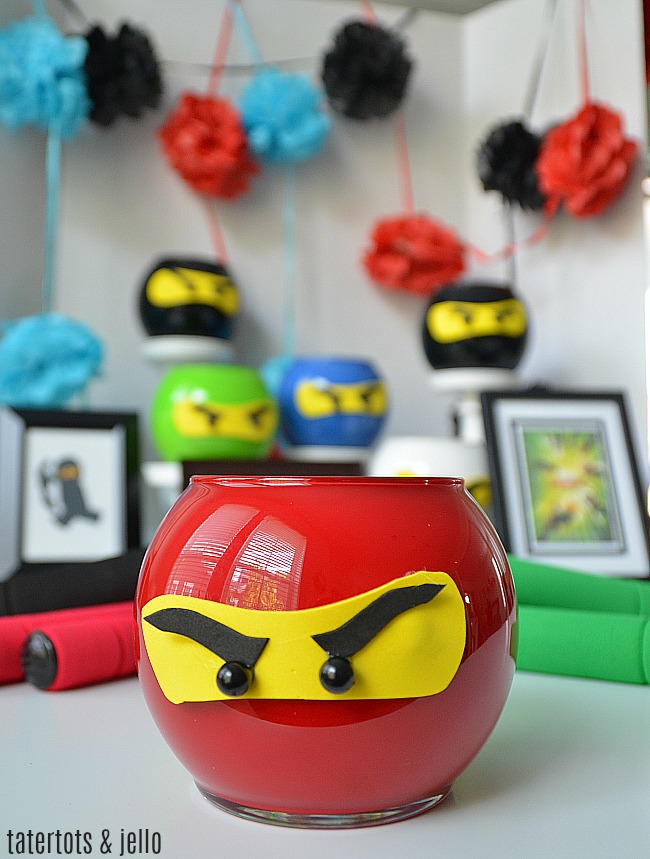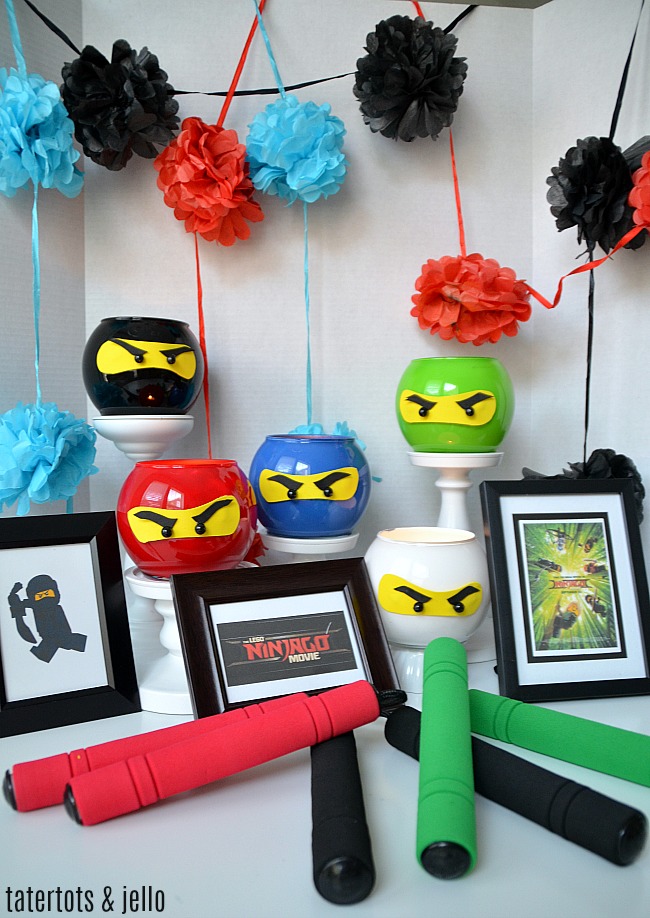 NINJA Dollar Store Lantern Party Craft
Supplies:
Round vases (I found mine at Dollar Tree)
Paint (I used the NINJAGO colors of white, black, red, blue and green)
foam sheets (yellow, black)
glue gun or glue dots
Black beads (or I took the top off round push pins also from Dollar Tree)
LED Candles (you can buy LED candles at a dollar store)

Directions:
Put newspaper down on your work surface.
Pour a good amount of paint into the vase and swirl it around so it covers the entire inside. If there is a lot of paint left at the bottom pour it out. If any paint gets on the outside of the vase, wipe it off.
Print out the template on cardstock paper. You can either cut the eyes out and glue it onto the outside of the vase, or you can make your eyes out of foam. If you decide to make your eyes out of foam, cut out the template and trace the shape onto a piece of yellow foam. Cut the shape out. Then cut one of the eyebrows out of the template and trace it onto a piece of black foam, Cut out two eyebrows.
Use hot glue or glue dots to attach the eyebrows to the yellow foam shape. Add buttons or the tops of black pushpins and attach the eyes under the eyebrows.
Attach the yellow foam shape into the center of the glass vase.
Add a candle (you can also get LED candles at Dollar Tree and they are much safer than lit candles)
Enjoy your lantern. I also think they would be cute to use as a nightlight in a child's room. Wouldn't kids love to make their own Ninja Night Light and put it next to their bed (with an LED candle inside of course).
LEGO NINJAGO template (there are three sizes that you can use for ALL of your LEGO NINJAGO party items. I used the smallest eyes to put on the lanterns):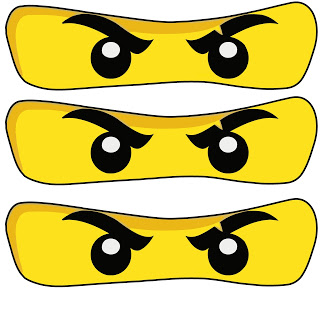 We can't wait to see the LEGO NINJAGO Movie in theaters September 22nd.
We will see you there!!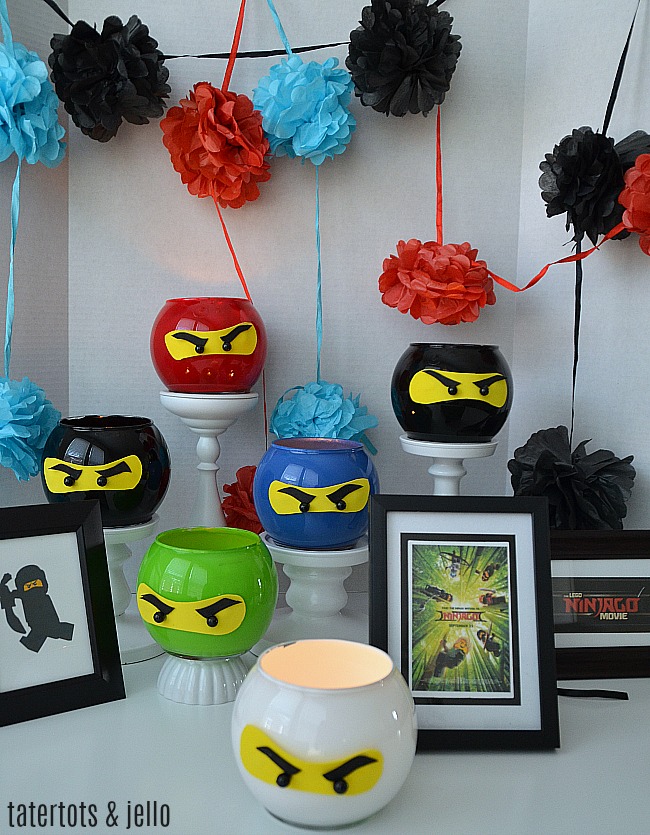 You can follow along with LEGO NINJAGO: