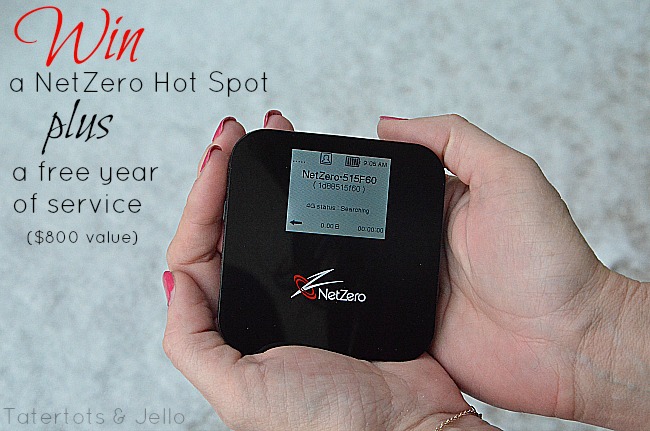 As you might imagine, I get pretty twitchy if I don't have good Internet access!
When we go on road trips, I'm always frustrated because I could be doing so much if I weren't stuck in the car.
Or, we're in a hotel and the Internet connection is expensive, slooooooooowwwww, or both!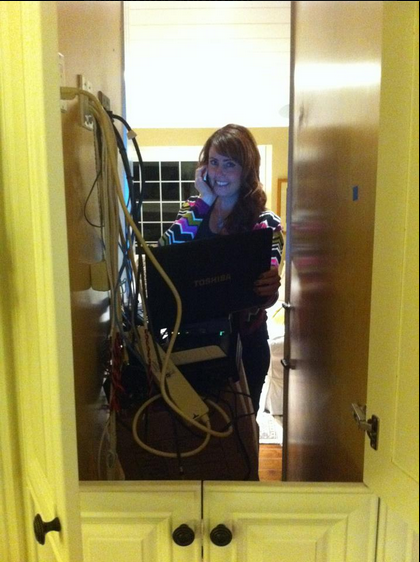 (I've been known to rewire my mom's internet when I visit – true story)
So I was SUPER excited to try out the new NetZero 4G HotSpot, and now I can stop complaining (about those problems).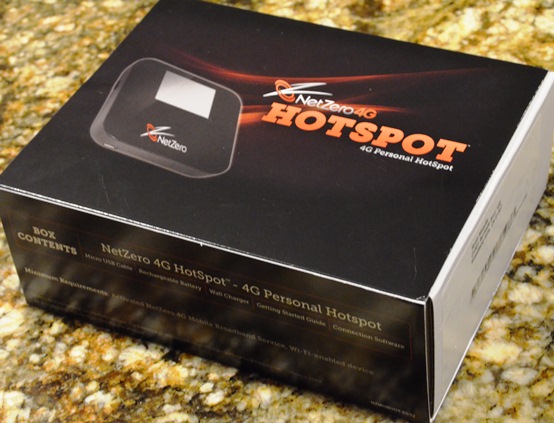 Here's the basic idea — you pick up the hotspot and then choose a plan depending on how much data you plan to use.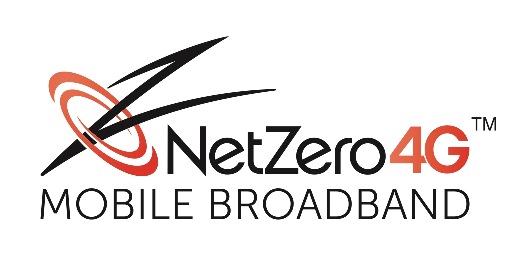 I'll tell you a bit more about it — and show you how you can win — next.
When you open the NetZero 4G HotSpot box, everything you need is there, with easy getting started guides, connection software (on CD), a power cable and the hotspot.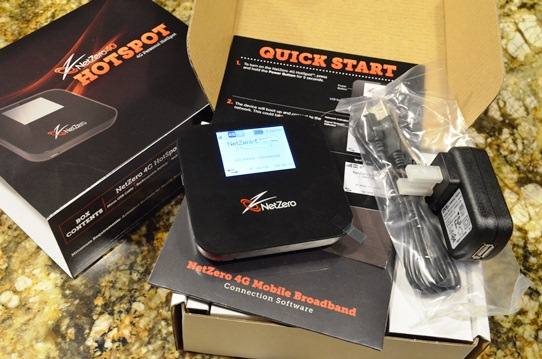 The hotspot's already partially charged — so you can just turn it on and try it out!
I've seen smaller personal hotspots, but the battery on this lasts a long time — which makes up for the bigger size.
(and by "bigger" I mean it's only a few inches square and maybe half an inch tall.)
Once you've turned it on, it lights up a detailed status display that tells you everything that's going on.
If you've used a cell phone you can figure this out (LOL).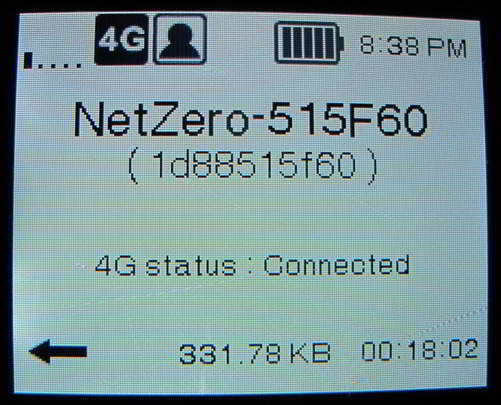 It shows you when it's connected to a 4G network — and how strong the signal is (in bars).
It displays the network name — and the password to the network so you don't have to write it down.
(This is a big plus — the last one I had put the password on a sticker … that promptly wore off.)
It even tells you when someone's connected to the network (the little "person" icon fills in)
And of course it shows you how long you've been online and how much data you've used.
* * *
In short, it's a great solution when you need mobile Internet access …
and …
NetZero's giving away
A NetZero 4G HotSpot and a 1-year subscription!
(an $800 value!)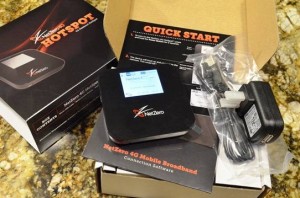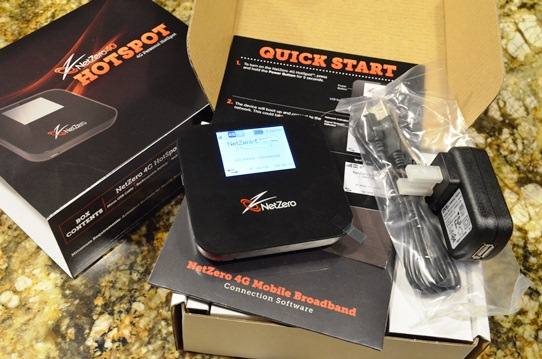 Just follow the instructions in the Rafflecopter widget to enter to win!
(be patient; it can take a moment to load)
Be sure to visit NetZero on Facebook and Twitter!
Good luck!
xoxo

I was compensated for this post — check out my disclosures. Mom It Forward, of which I am a part, and NetZero partnered to support the campaign, and NetZero provided compensation; however, all thoughts and opinions are my own.