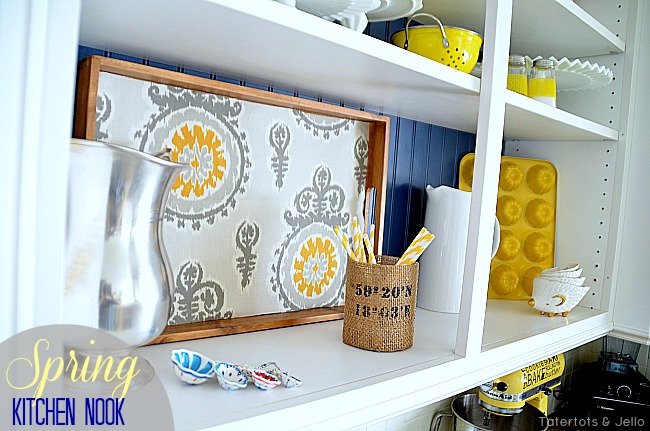 When we redid our kitchen about a year ago, we decided to leave a couple of the cabinet doors off by the kitchen sink for open shelves.
I took a $6 piece of beadboard and painted it an aqua color and then put it behind the open shelves. It has become one of my favorite places to displace seasonal and holiday dishes and decorations! And it's so easy to change the space up every few months.
Lately I have been loving Navy and Yellow. I think the colors together are perfect for SPRING. And kind of nautical – which I love!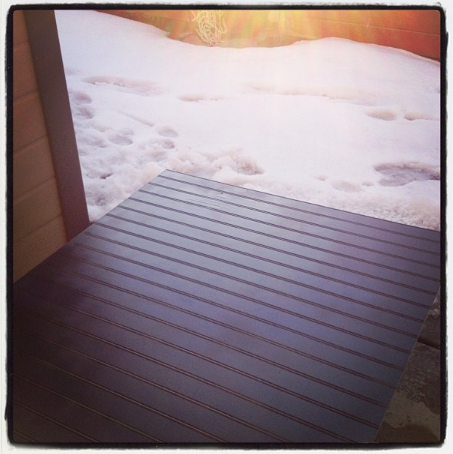 So the other day I took the beadboard out and spray painted it navy. Valspar has a reallypretty navy spraypaint — it's called Indigo. And for less than $3 I changed up the beadboard background.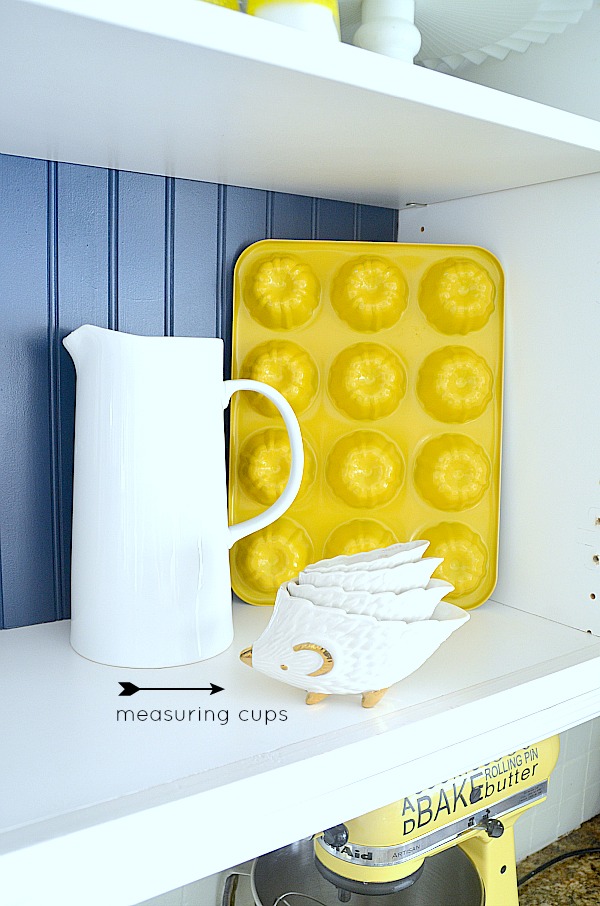 Once the beadboard was dry, I put the shelves back in place and then added all of my white cake plates. I scoured my kitchen and house and found all of the yellow accessories I could. I also put these little hedgehog measuring cups in the nook – so I can use them in baking. I think they are so cute!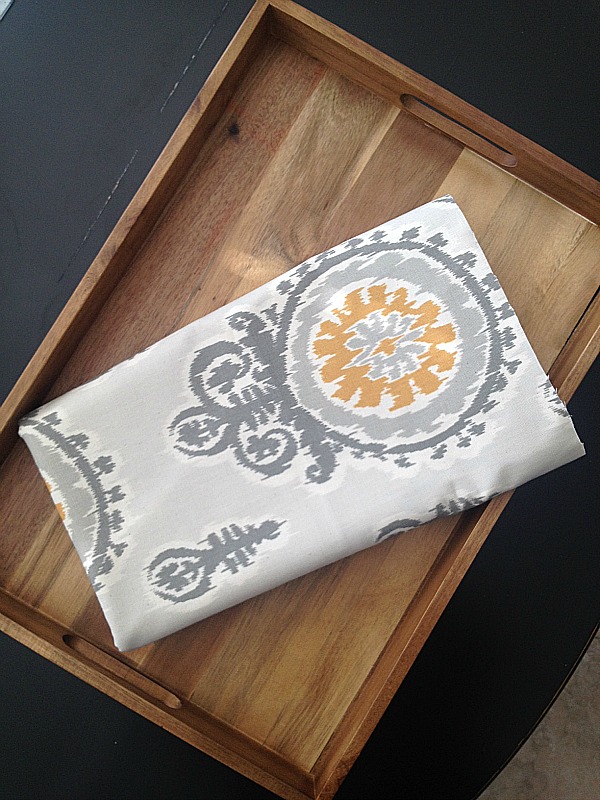 I also took a wooden tray from Target and lined it with some fabric I found the other day at Hobby Lobby. It's a trendy grey and yellow Ikat. I cut the fabric and then used double-sided tape to attach the fabric onto the tray. I could also have mod podged the material for a more permanent solution.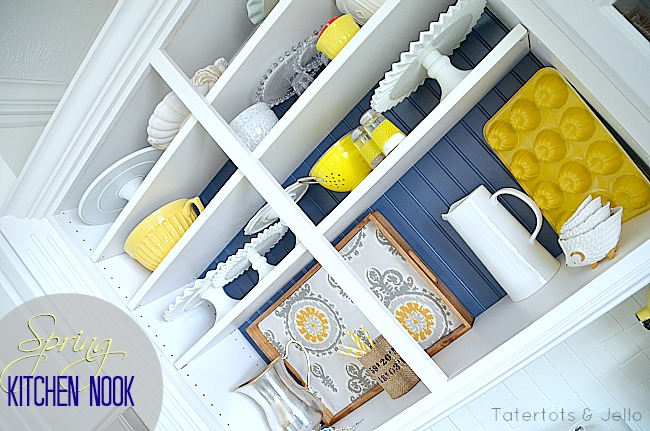 Another find was a burlap-wrapped glass vase from Hobby Lobby – it has a directional number stenciled on it which I love because it seems nautical. And it was 30% off and perfect for the space. I put some paper striped straws in the vase. So fun!
I also display a few pretty pitchers in the shelves. It makes it really easy to grab things for a meal in a hurry.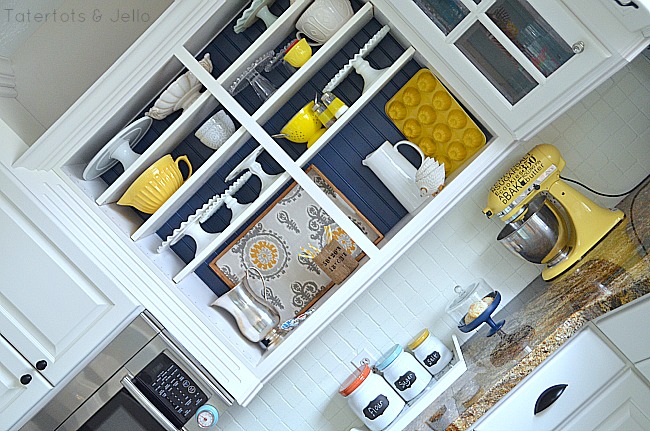 I spray painted a few finials and displayed them on the counter too.
I love the new update for my kitchen.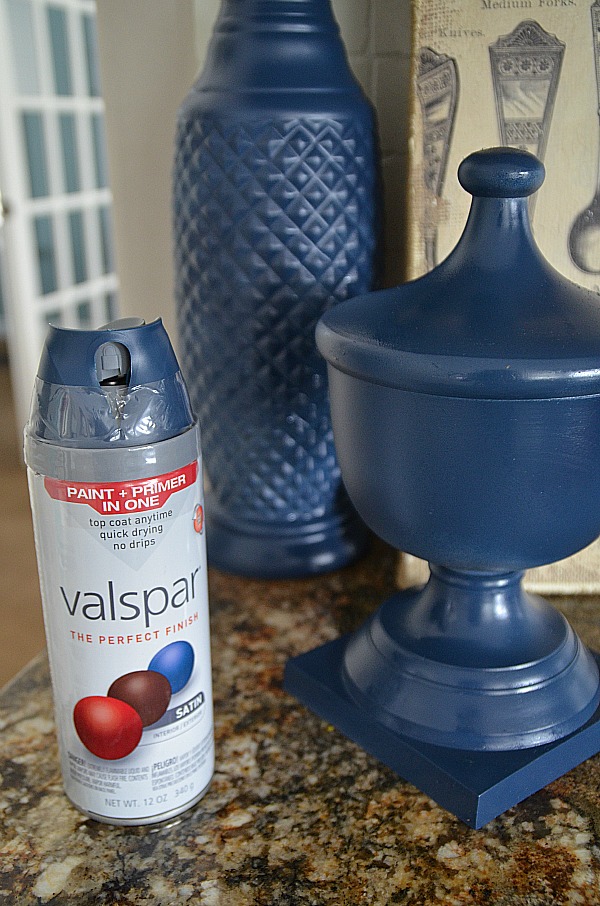 And I think it looks so pretty along with my the new grey/navy color I just painted my office/craft room in the next room.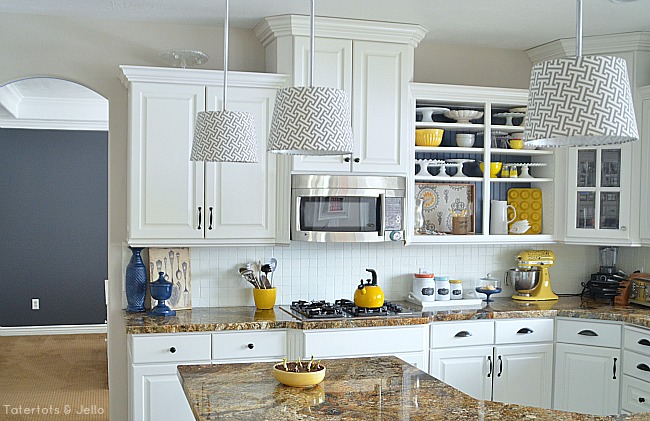 I kind of want to paint my whole house navy right now. I've even been dressing in yellow and navy – haha!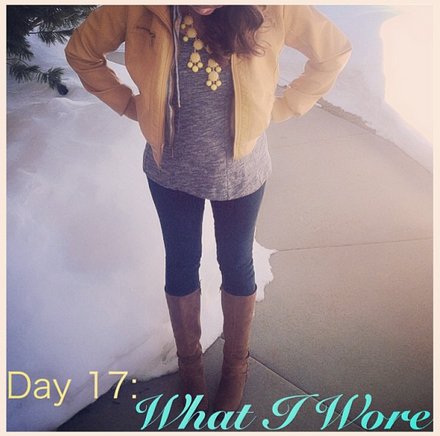 And here is my space, dressed out fora few different seasons: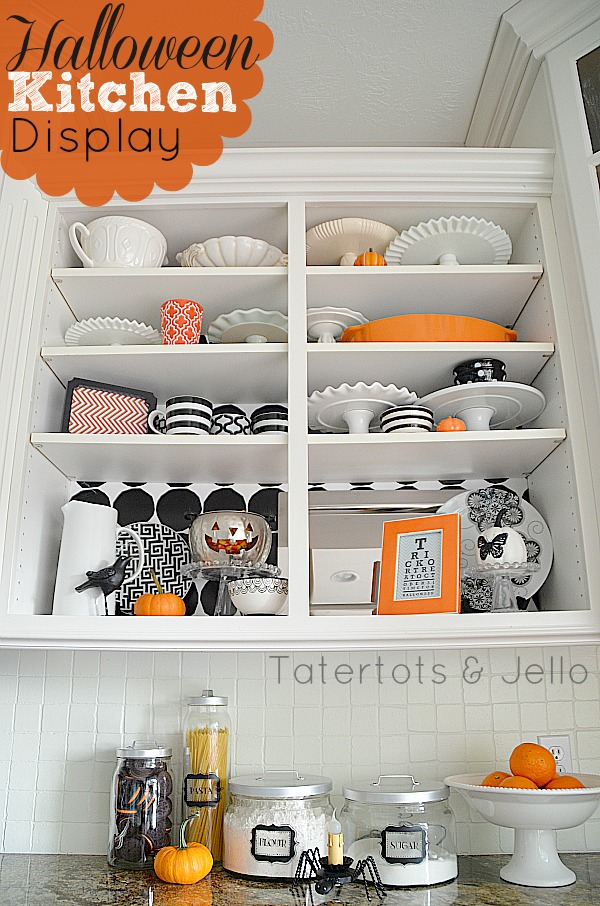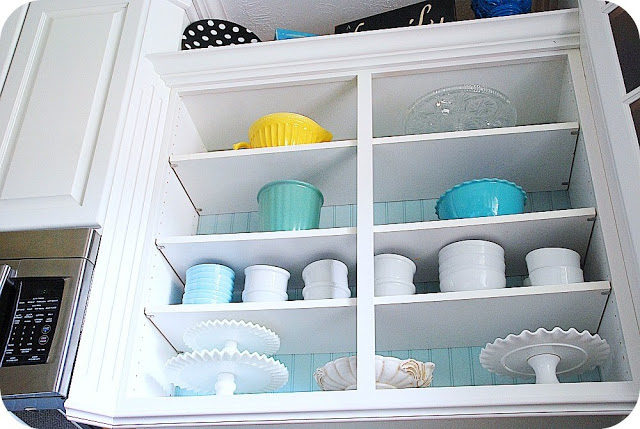 Aqua Beadboard Kitchen Shelves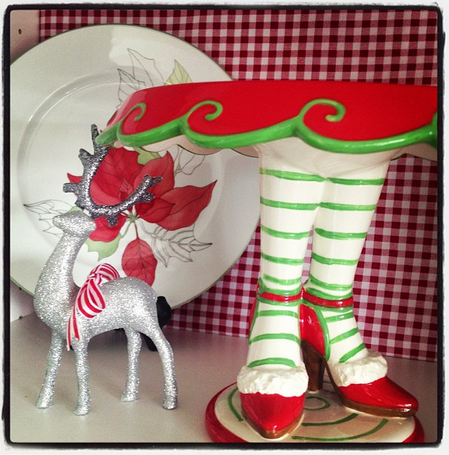 Christmas Shelves (I lined the beadboard with red and white checked fabric)
Do you have a space in your home that you love to change up for the seasons?
Let me know in the comments – I would love to hear YOUR ideas!!
HAPPY Spring!!
xoxox

PS — I have another Navy and Yellow Spring idea coming up in a couple of days: