Let's talk fashion! Let's talk Spring fashion! Even though it snowed here yesterday, or maybe because it did, I am even more excited and ready for Spring!! Last weekend we were in Southern California and it felt so good to wear sandals and capris. I can't wait for the warm weather.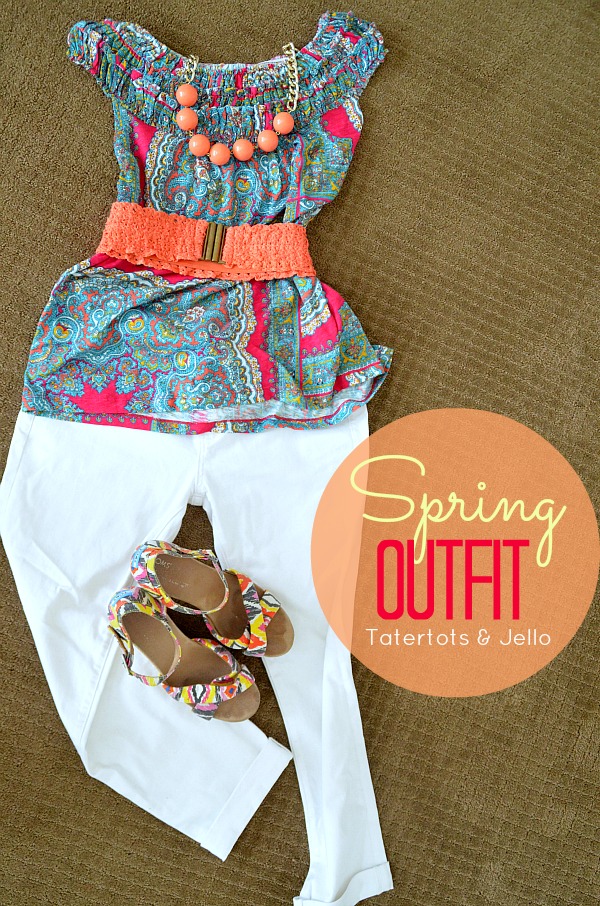 Do you have an outfit or sandals that you are just dying to break out for Spring? Or maybe you already have because it's warm where you live. Here's the outfit that I can't wait to wear: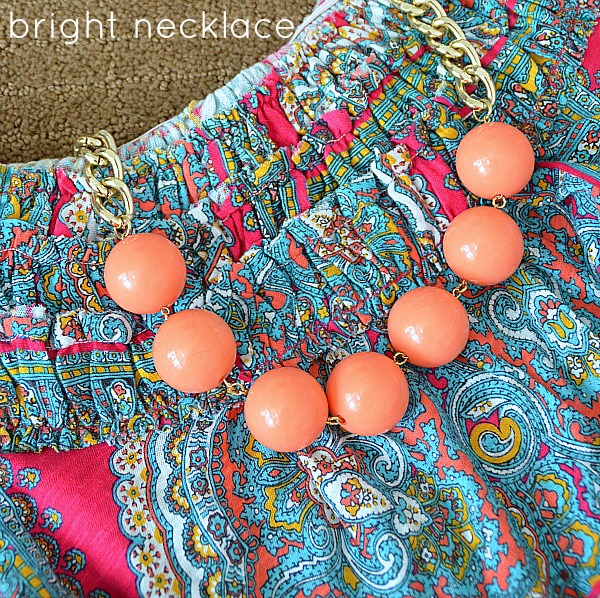 I found some white denim capris – on sale too. I love white denim in the Spring, it just seems so much prettier than regular denim. And I love a colorful top and chunky necklace.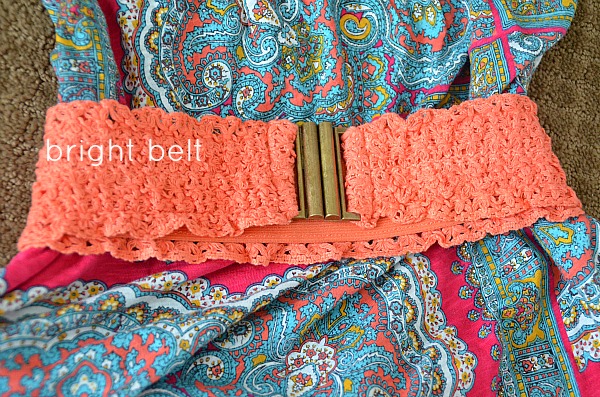 Plus, a stretchy belt always looks so pretty with a fuller top.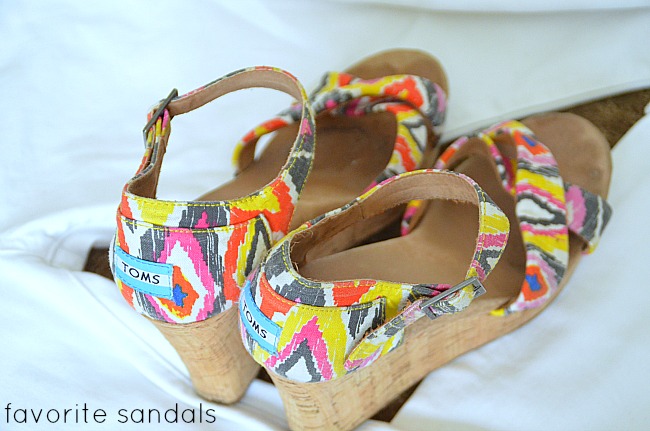 And these are my favorite sandals. They are pretty worn from last year. I wore them all the time. Even though they have a tall wedge heel, they are so comfortable! They are from the brand Toms and they have extra padding in the soles. I am going to look for another pair in a different print this year, I love them so much!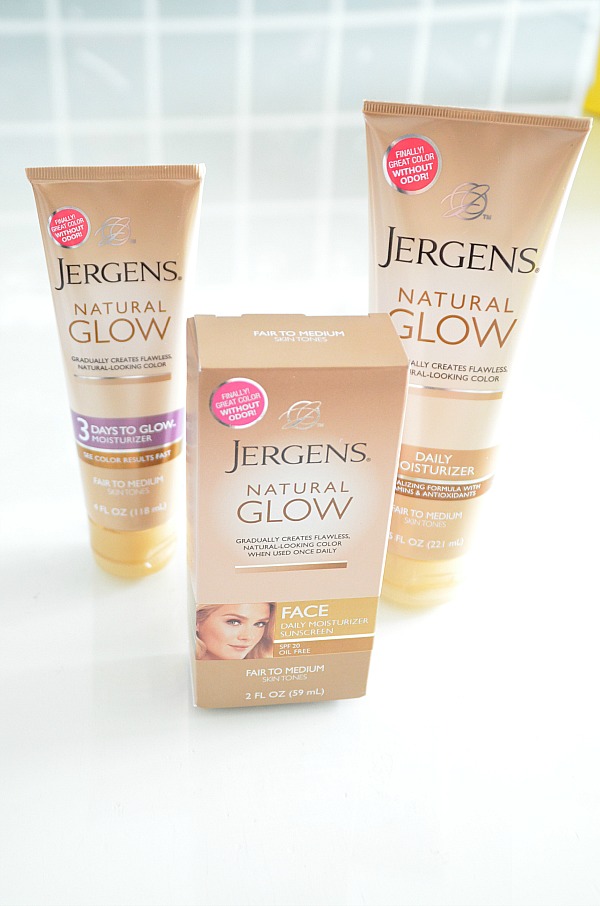 Last month I shared that I was using Jergen's Natural Glow to get ready for Spring and Summer outfits. I really have used it for years. I love the way it's gradual and it doesn't have that self-tanning smell as much as other products that I've tried. Here are my arms – one has the Jergens lotion on it and the other doesn't: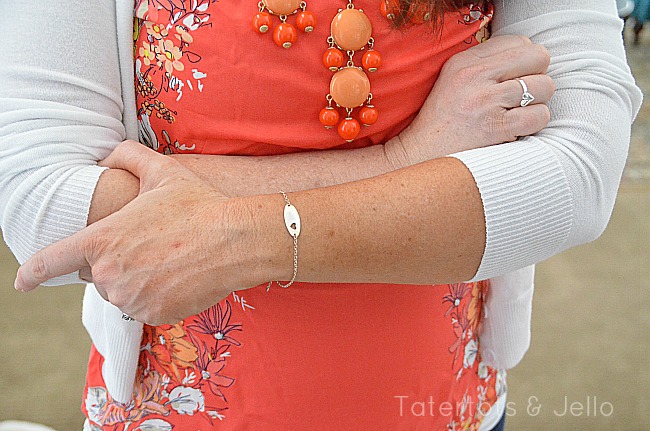 And I am so excited to share that Jergens will be giving ONE lucky person $250 toward updating your wardrobe this Spring.
SO fun!!!
Share YOUR favorite thing you are excited to wear or use for Spring in the comments!!
I would love to hear YOUR favorite things too!
Have a Wonderful Day!!
xoxo

Share YOUR favorite thing you are excited to wear or use for Spring for a chance to win $250 from Jergens to update your wardrobe!
This is a sponsored conversation written by me on behalf of Jergens Skincare®. The opinions and text are all mine. Official Sweepstakes Rules.