Hey, hey, TT&J peeps! I'm Jessica from Mom 4 Real, and I'm so excited to be back here again! This month, I want to share one of my favorite things to do. I love to take something old that someone is throwing out, and giving it a new life…preferably in my home. My favorite upcycling project ever is turning old mirrors into chalkboards. I have a strange love for chalkboards, so they are everywhere in our home. This one is going in my new office/craft space so I can write reminders and ideas down for myself. Let me show you how easy it is to turn an old mirror into a chalkboard…
First, you will need a mirror. It can be a big one like this one that my friend gave me…it used to be attached to a dresser. Or, you could go with a smaller mirror and make a cute chalkboard to display your family's weekly menu on.
Step 1 ~ Prime the entire mirror, frame and all. If you want to leave the frame unpainted, only prime the mirror.
Next, paint the frame any color you like. Then paint over the primed mirror with chalkboard paint. Give it 3 coats of chalkboard paint, making sure to let it dry completely between coats.
Let the chalkboard paint cure over night, then you'll want to season your chalkboard. Just take a piece of chalk and rub it all over the chalkboard surface, then wipe clean with a dry rag.
Tada! You now have your very own unique chalkboard! I hot glued two giant paper clips that I got in the dollar bins at Target to mine so I could clip our weekly menu and a sweet printable that I brought home from SNAP! Conference.
Speaking of Snap Conference, I finally got to meet Jen at SNAP! She is the sweetest lady, and put together the coolest crafting pajama party ever!
Thanks so much for having me again, Jen…I just love it over here at TT&J!!!
Jessica! I just adore you.
It was so fun to meet you in real life!!
Here are some awesome ideas from Mom 4 Real: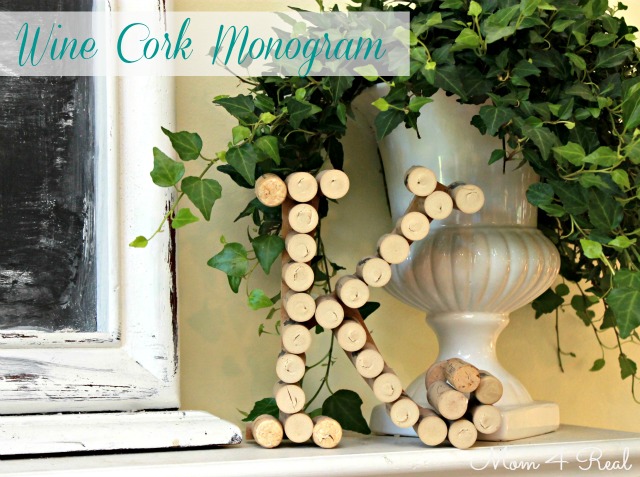 So creative — Wine Cork Monogram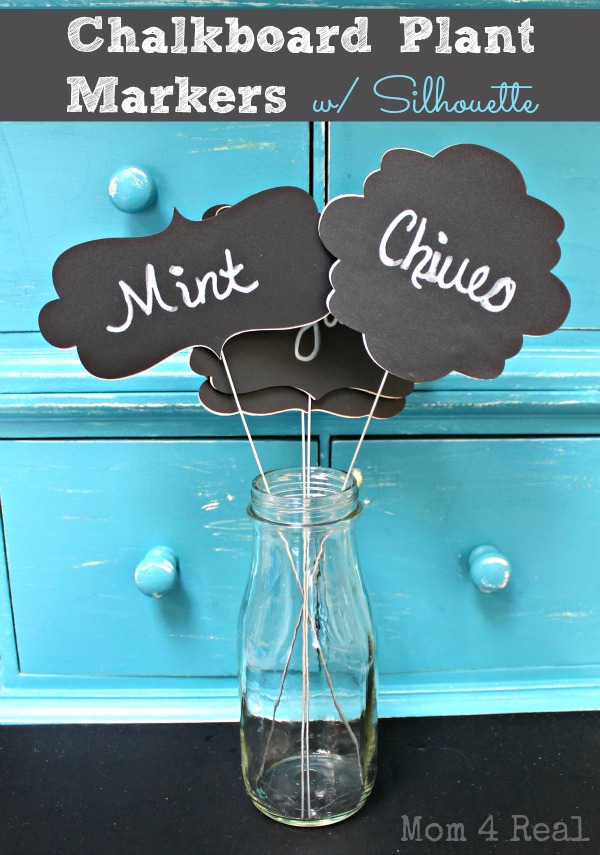 I love these Chalkboard Plant Markers that Jessica made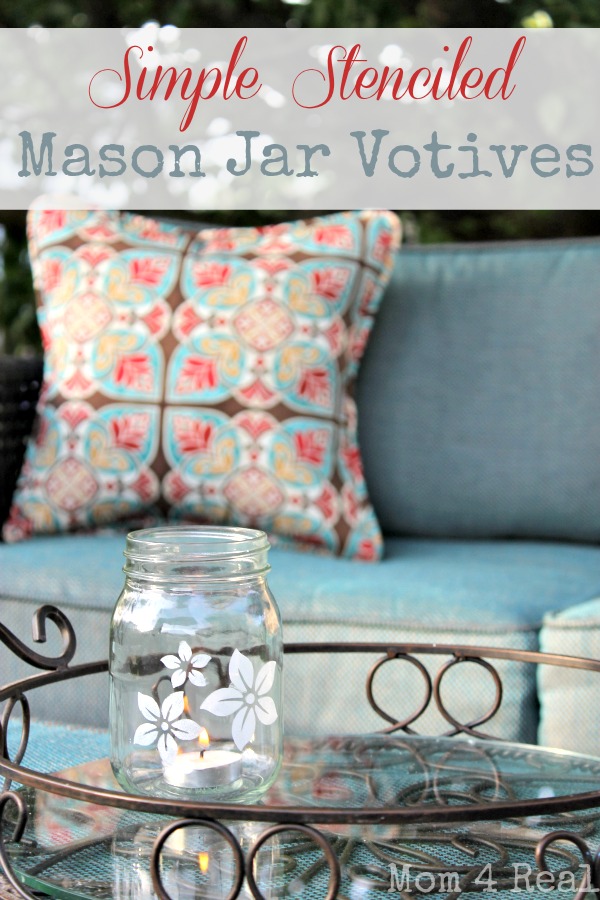 This is a fun DIY gift idea — Stenciled Mason Jar Votives
Be sure to head over to Mom 4 Real for more great ideas!!
Have a Creative Day!!
xox