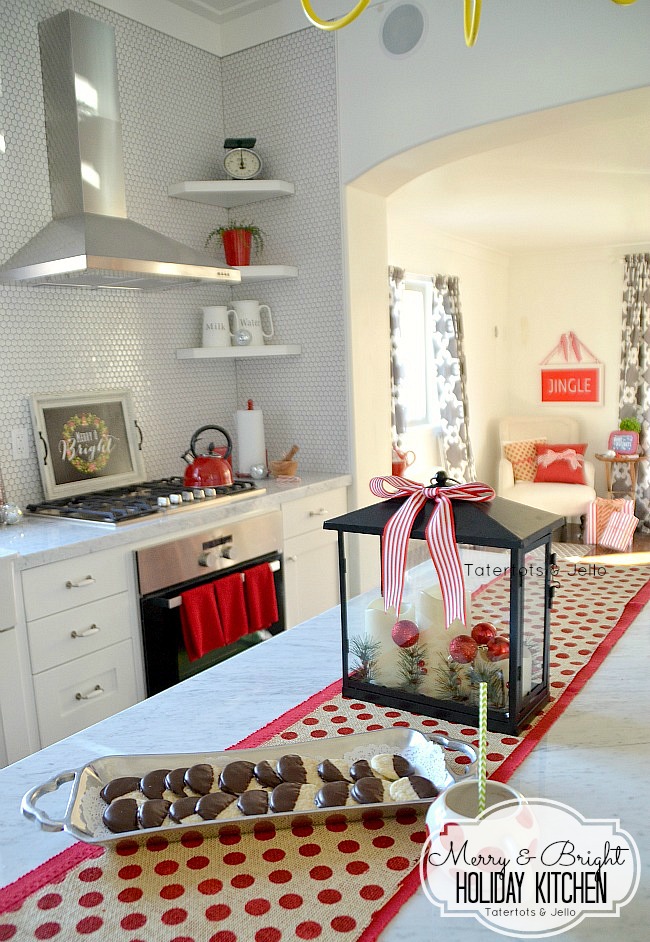 I love decorating for the holidays. So when Big Lots contacted me and asked if I would make over a room for the holidays in their #BigHoliday challenge, I thought it would be fun to add some holiday cheer to the kitchen at the 1905 cottage. I think the main living room or family room usually gets decorated but I spend so much time in the kitchen during the holidays, I thought it would be exciting to come up with some decorating ideas for the kitchen. All of these items are from Big Lots.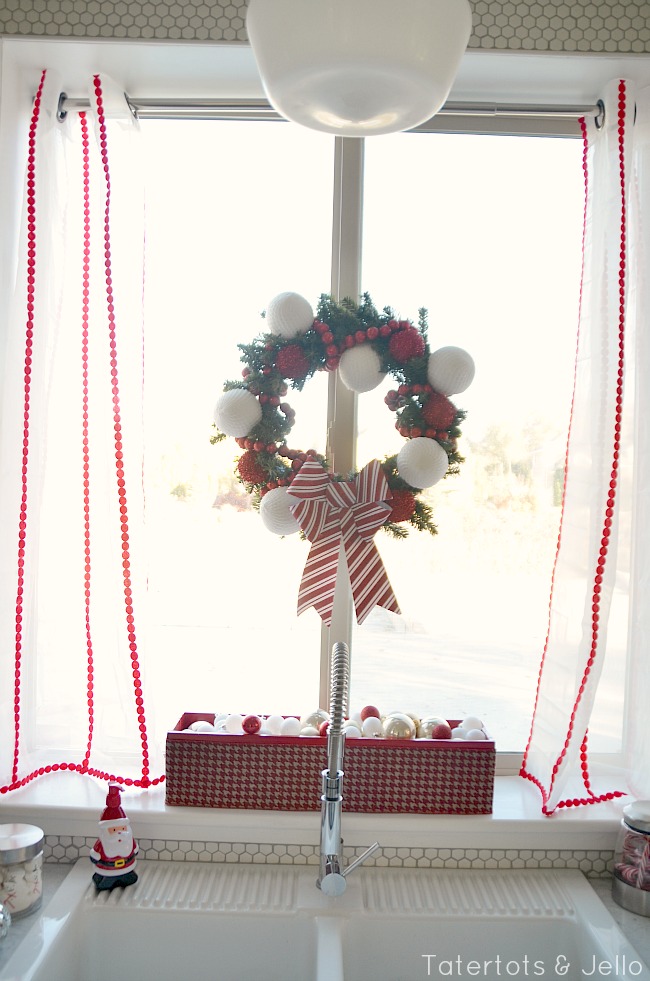 The main focal point in the 1905 cottage kitchen is the window over the sink. So I took a $6 sheer curtain panel and cut it in half to create two panels. Then I measured the window's height and shortened the curtain so it was the right height. Then I took some ribbon and hot glued it to make stripes. I also hot glued the ribbon at the bottom of each panel. I love that it has grommets at the top.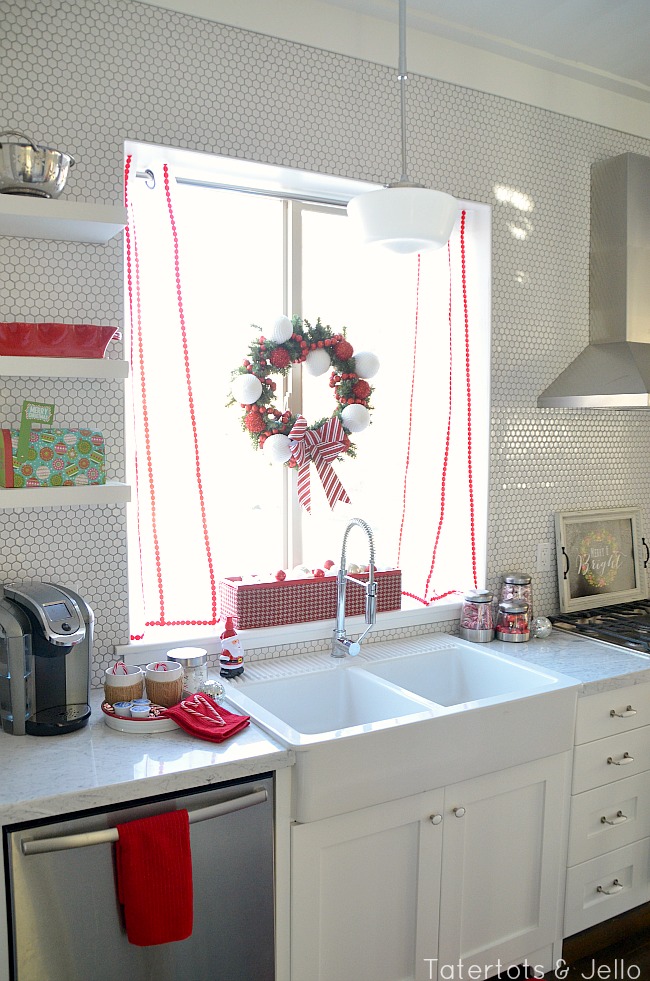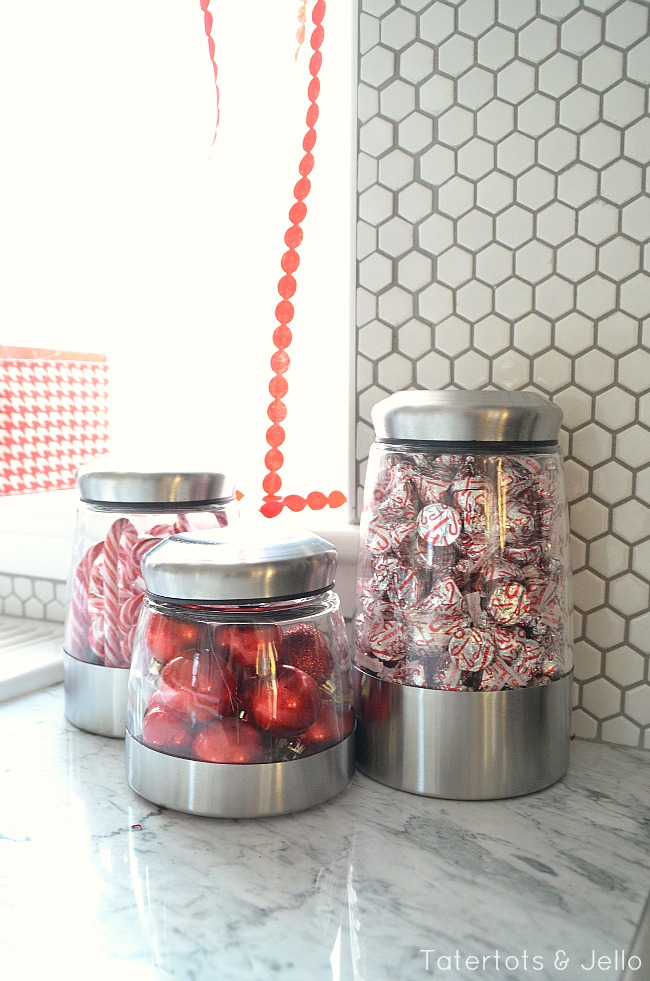 I also created a wreath with some really pretty Big Lots white ornaments and red sparkly ornaments. I added a festive bow to the bottom. Also,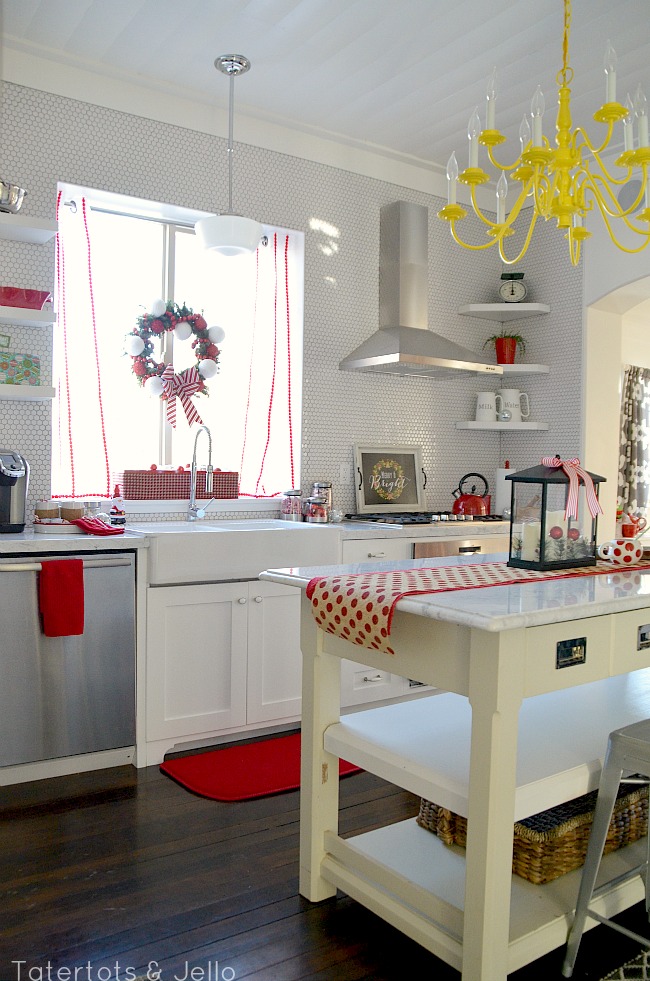 Under the window I took a wooden box that I made and spray painted it red. Then I wrapped a pretty houndstooth ribbon around the box and filled it with ornaments.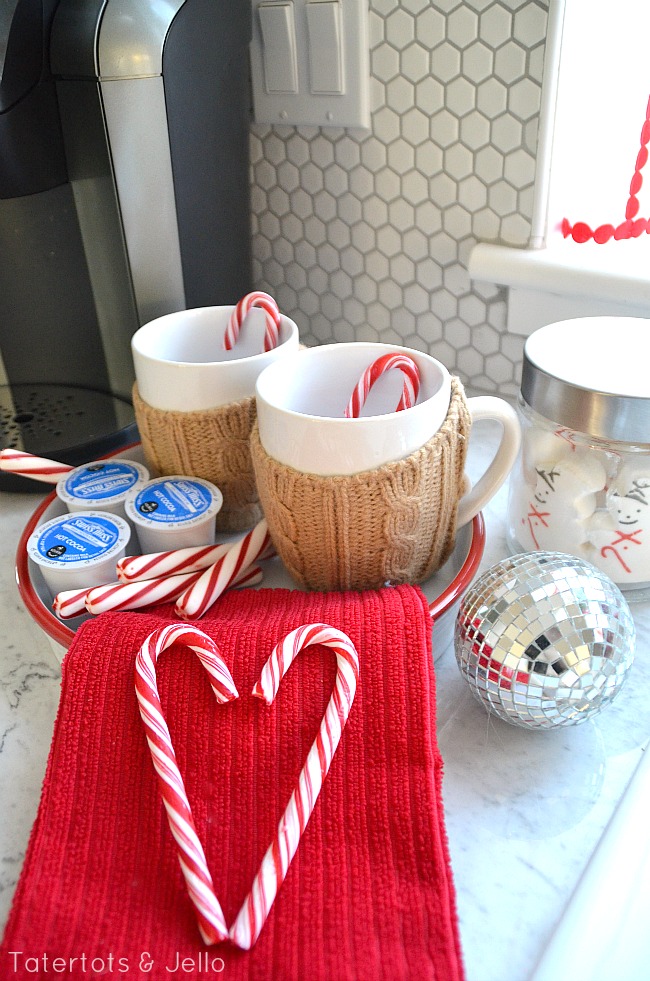 To the right of the sink I created a little hot cocoa station. I filled a canister with little marshmallow men. And I am in love with these mugs with little sweater cozies – aren't they the cutest? I am also addicted to these mirrored ornaments. I sprinkled them throughout the room.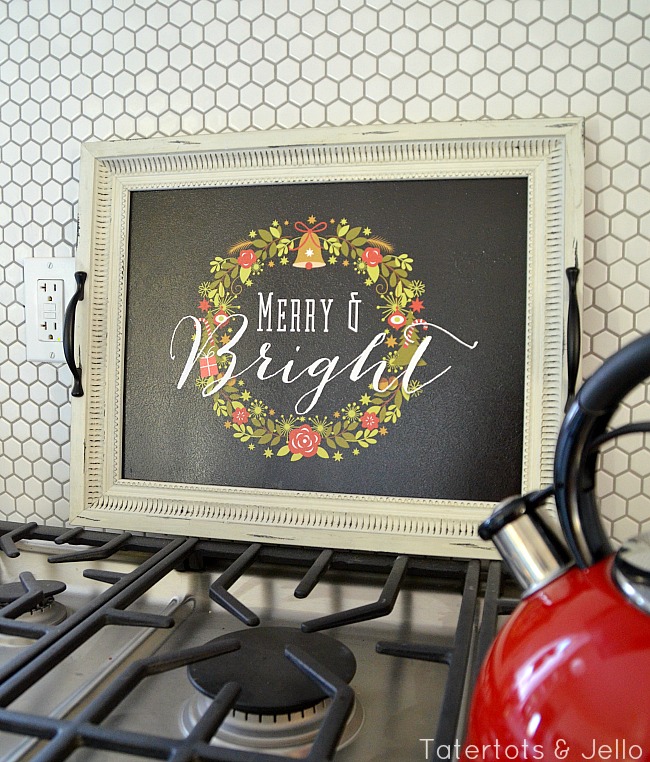 And one of my favorite parts of this holiday room is this Merry and Bright serving tray I found at Big Lots. It's so pretty and it really is a focal point in the room. I think it looks so festive with my new red teapot!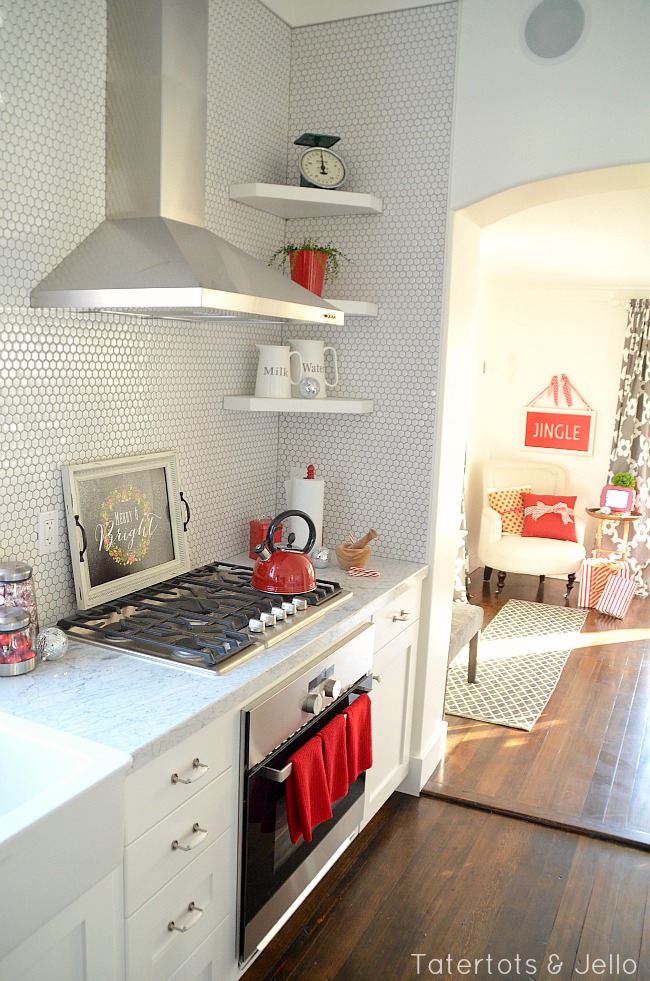 For the island, I found this pretty red runner and then I put a polka dot accent over the top with this cool polka dot paper that I found at Big Lots. It looks like burlap! I also covered a pillow with the same paper and covered a book over at the kitchen's reading nook. They sell this paper in the ribbon section and it comes in stripes too.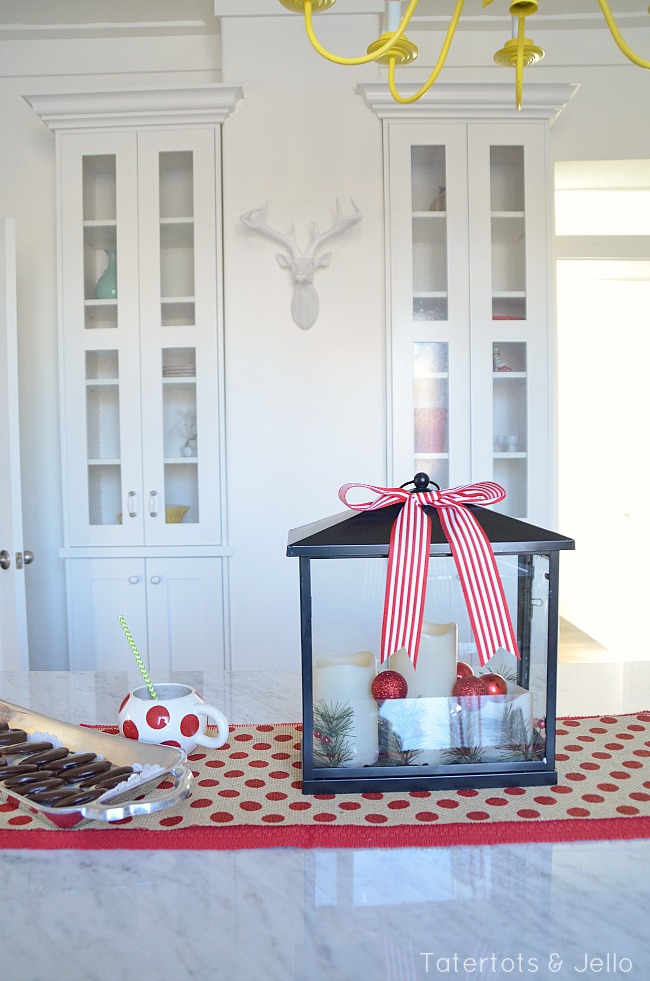 This lantern on the island is so pretty and it has LED lights in it. I just added a few red ornaments to it and I love the way it looks.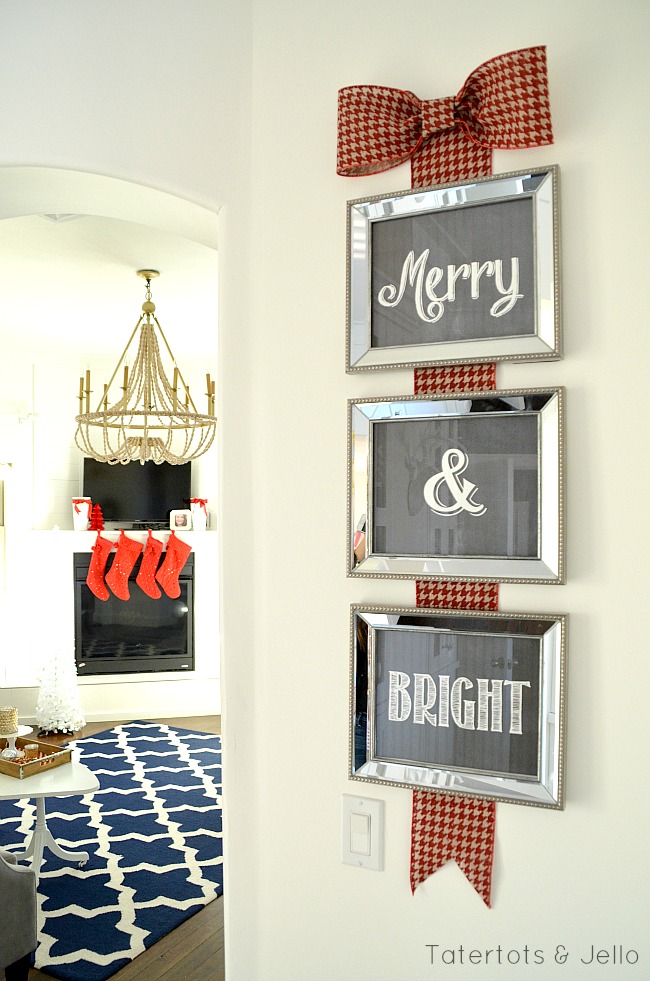 Another element in the room that I love are these mirrored frames I found in the frame section of Big Lots. I think they are beautiful and they reflect the light in the room. I loved the Merry and Bright serving tray that I found so much that I thought I would make some Merry & Bright printables to hang in these pretty frames. And I have included the printables at the end of the post, in case you want to frame some for your home too!!
Behind the frames I hung the same houndstooth ribbon that I have in the ornament box. And I added a bow to the top. Big Lots has a great ribbon section with many different patterns and widths of ribbon. I found all of these ribbons in their holiday section of the store.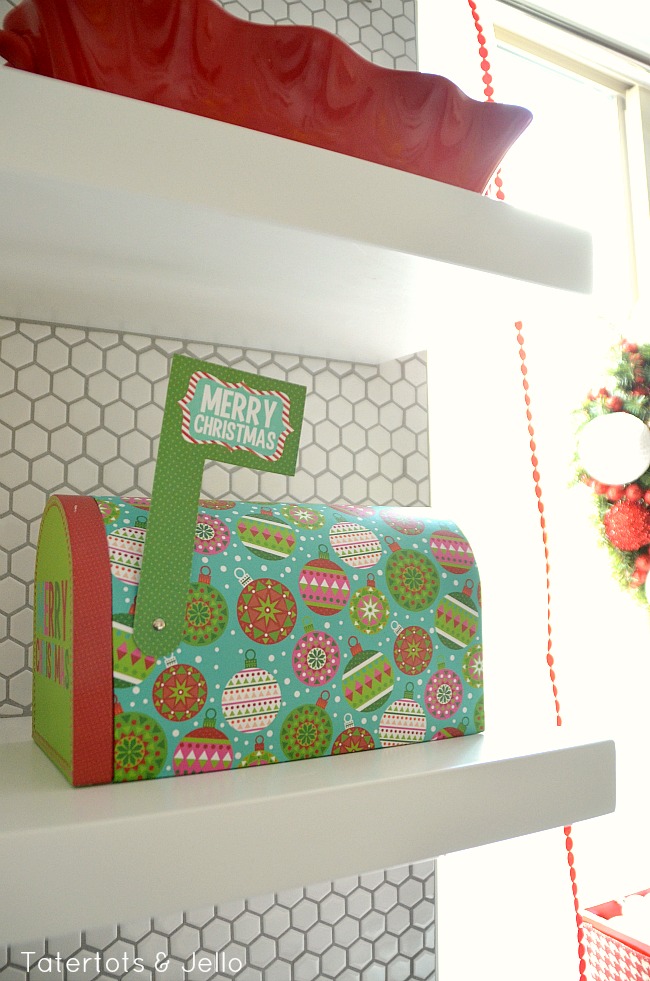 And I found this little mailbox at Big Lots too. I love the idea of family members writing each other little notes throughout the holiday season and leaving them for each other in this mailbox. I am excited to start this new tradition!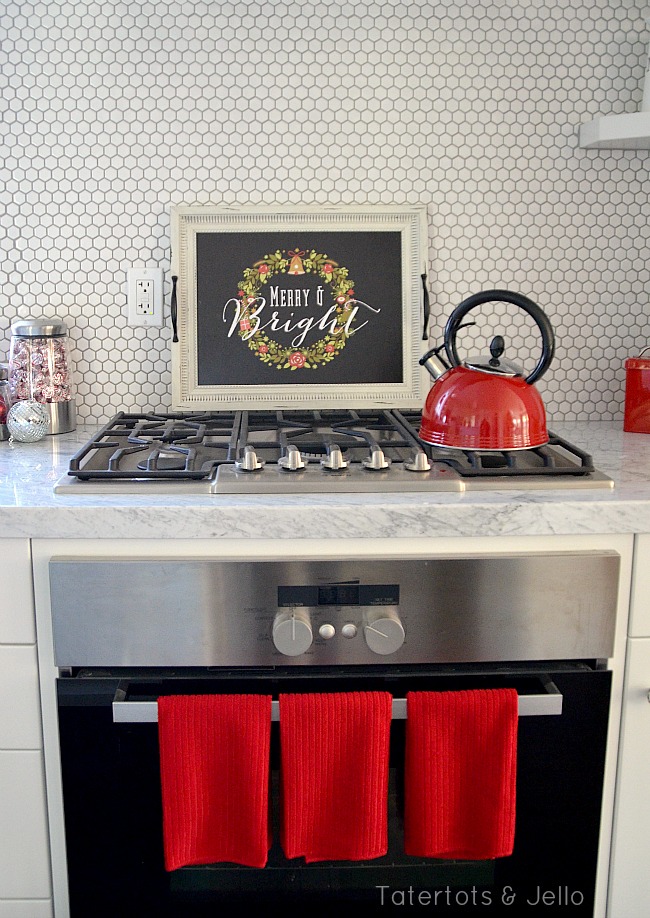 I am just loving my Merry and Bright holiday kitchen. I think it is so pretty and happy.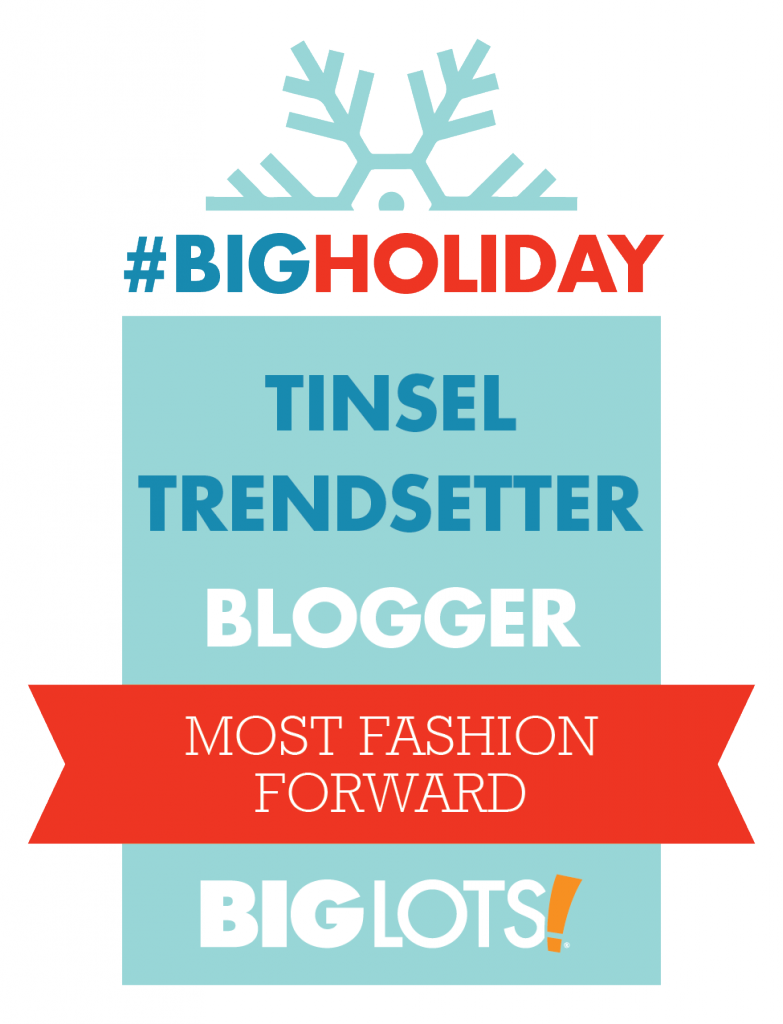 And I am thrilled to say that I won the Tinsel Trendsetter Award! I want to give Big Lots a huge thank you for letting me participate in this fun challenge!! I can't wait to see the rest of the rooms in the #BIGHoliday Blogger challenge! I love their #BIGHoliday idea –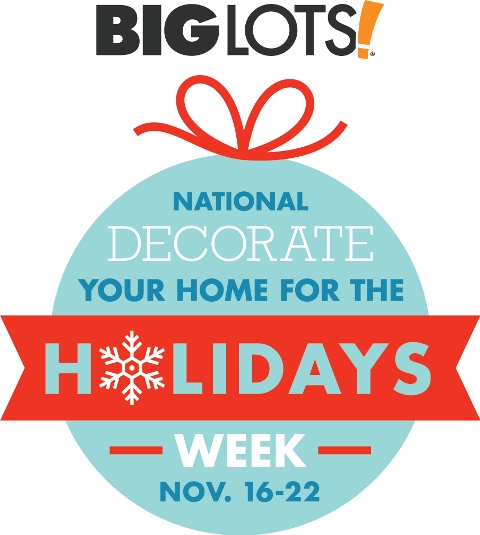 This week, November 16-22 is National Decorate Your Home for the Holidays week, and it's designed to encourage everyone to plan early, decorate and de-stress in time to spread holiday cheer. And you can win a $500 Big Lots shopping spree!!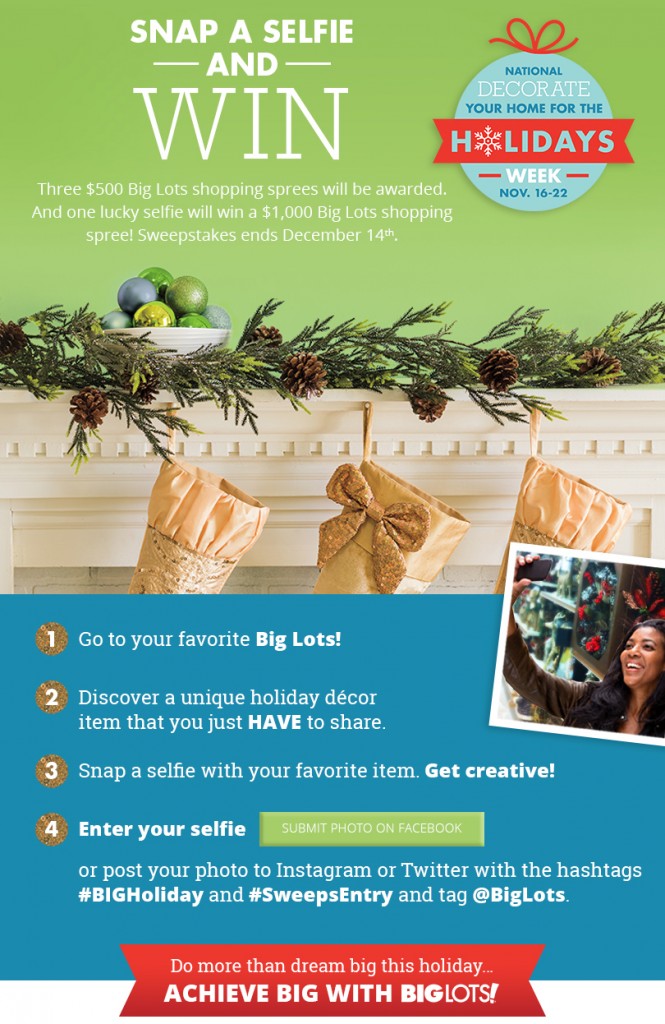 And come party with Big Lots at their Twitter party tomorrow night! There will be fun holiday decorating tips and lots of giveaways!!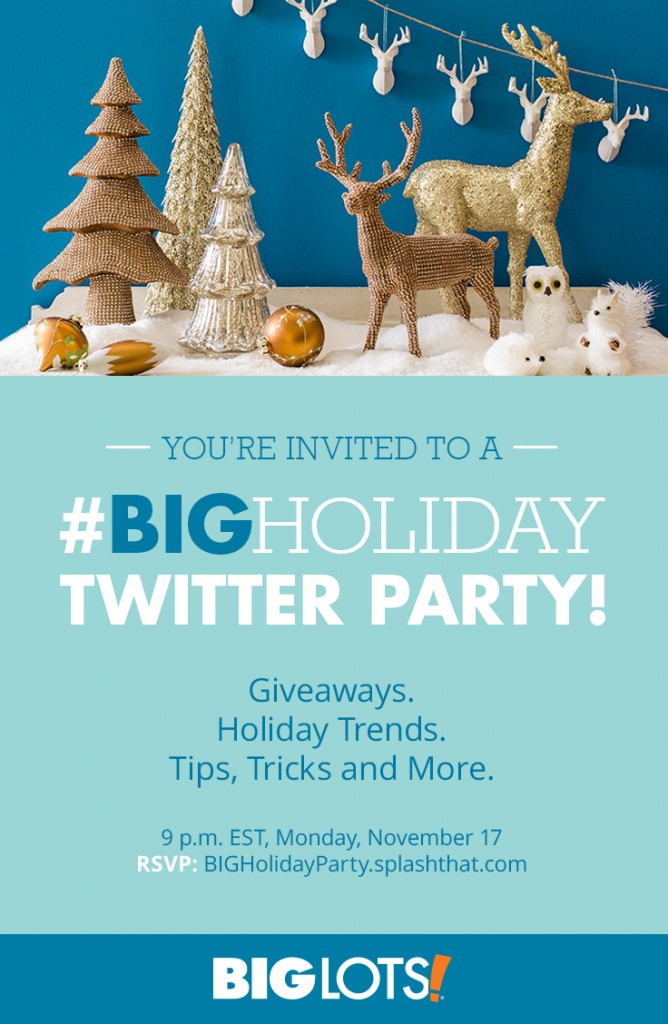 You can follow along with Big Lots, the #BIGHoliday Blogger challenge, and #BIGHoliday on their social media:
* * * * *
And here are the printables!
They're sized to fit an 8×10 frame — just print, trim and enjoy!
The PDFs are large enough that I had to print them into three different pages, so be sure to download all three.
To download the "Merry" 8×10, just right-click this link or the image below and choose "save as" (not "save image as").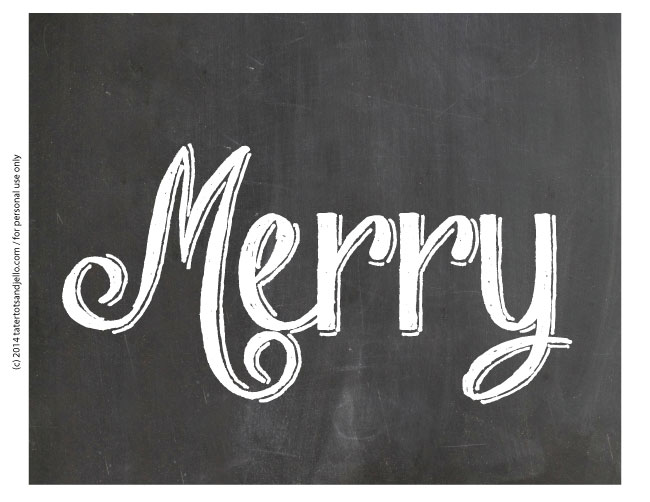 To download the "&" 8×10, just right-click this link or the image below and choose "save as" (not "save image as").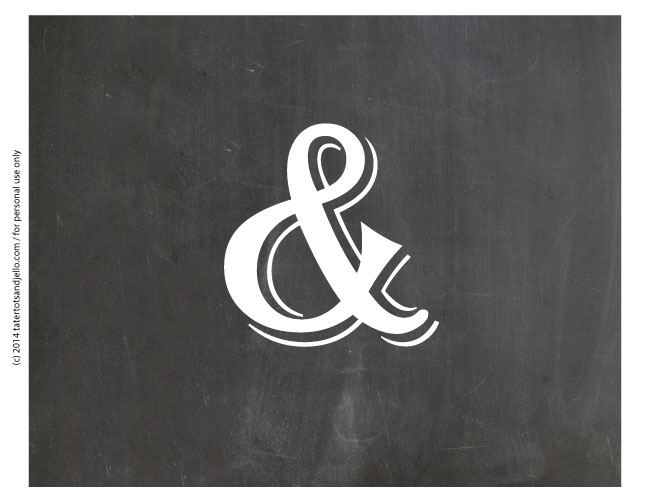 And to download the "Bright" 8×10, just right-click this link or the image below and choose "save as" (not "save image as").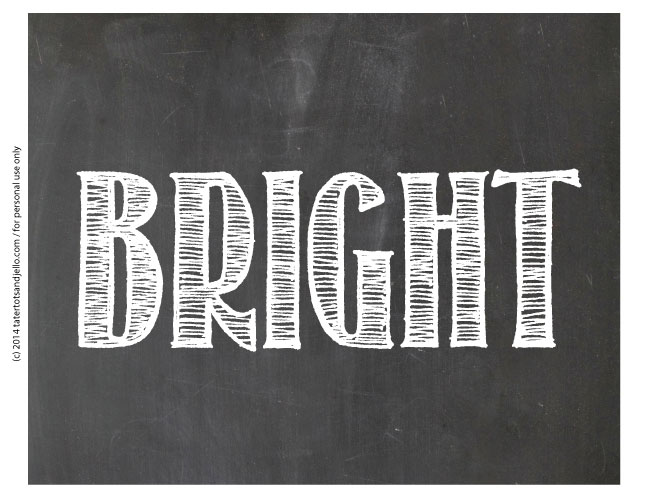 (Like this design? It's modified from pillows I created last year – check them out, too!)
* * * * *
Have you started decorating for the holidays?
I would love to hear YOUR ideas!
Have a Happy Day!
xoxo

This post was sponsored by Big Lots in celebration of its #BIGHoliday campaign for National Decorate Your Home for the Holidays Week. I'm SUPER excited about this challenge!! See my disclosures.