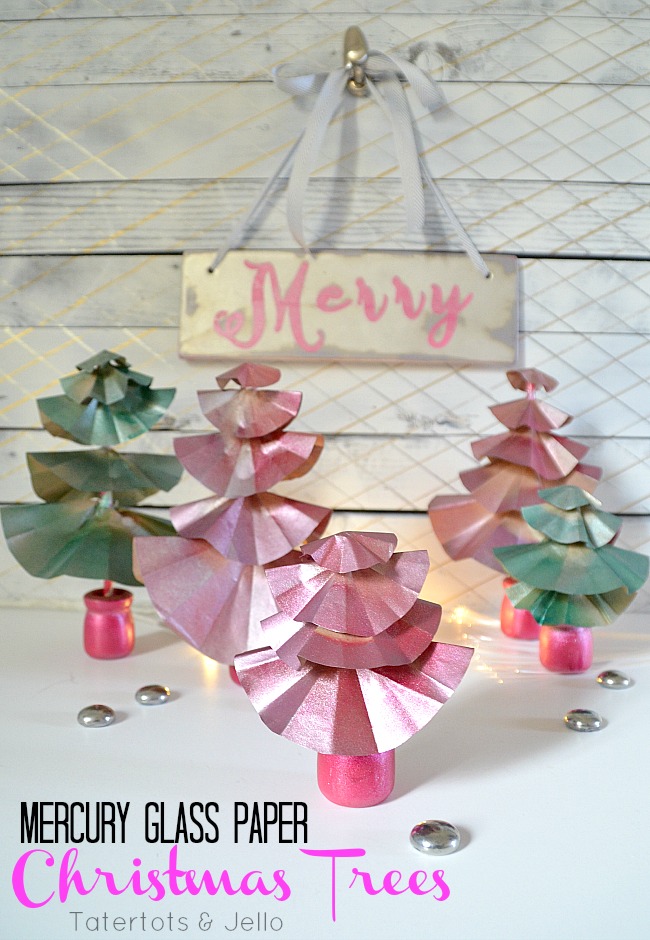 One of my very favorite things to do as a blogger are challenges. They always stretch my imagination. I love participating in Krylon's Mystery Box Challenges. Krylon sends me a box filled with different things that usually don't go together at all and they ask me to come up with a project using at least 5 of the items in the box! And thanks to Krylon for sponsoring this post. I have created Paper Christmas Trees!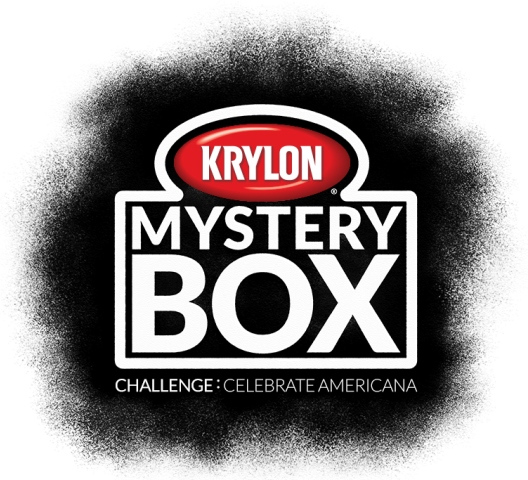 These are the things that came in the latest Mystery Box:
I thought about the challenge for a few days and then I thought since the holidays are coming up soon, why not make something festive? I took the butcher paper they sent me and created some little Christmas Trees.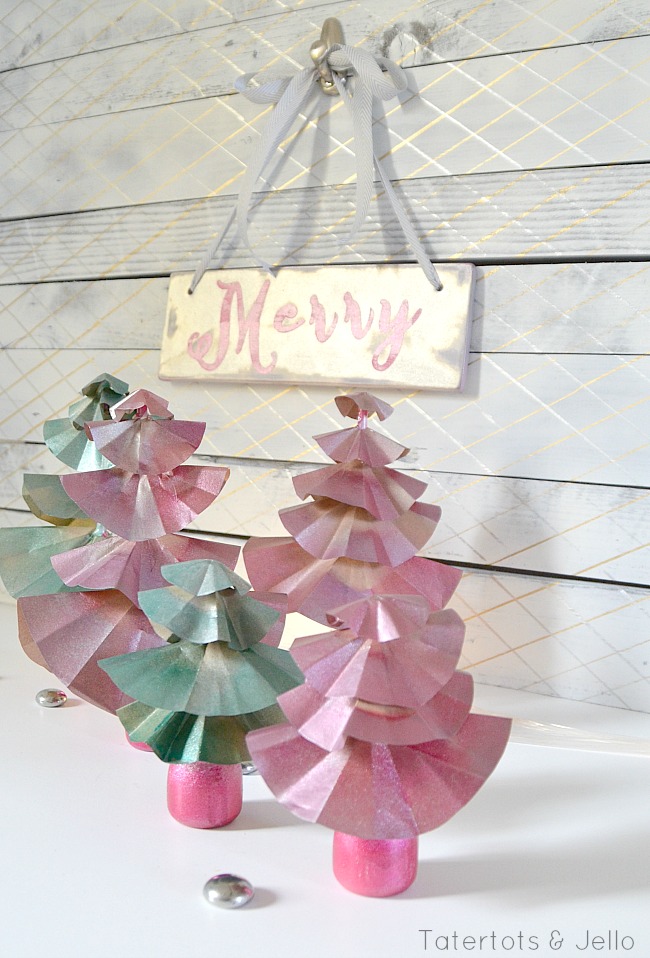 Here's how I made these Mercury Glass Paper Christmas Trees:
I did a little experimenting with the paper and decided to cut out five different sizes of circles. 4 inch, 3 inch, 2.5 inch, 2 inch and 1 inch circles. I used a protractor to make the outlines. Then I folded each paper circle up into eights. I found a video online and you can watch it for exact details on how to fold the circles up.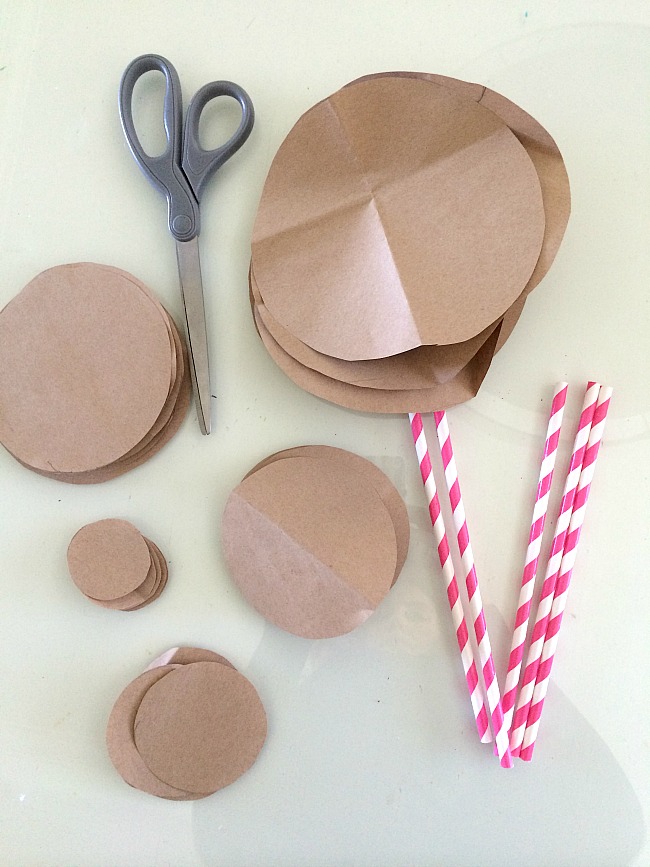 Then I took wood cups that I found at my hobby store and filled them with hot glue and then inserted a straw into each one.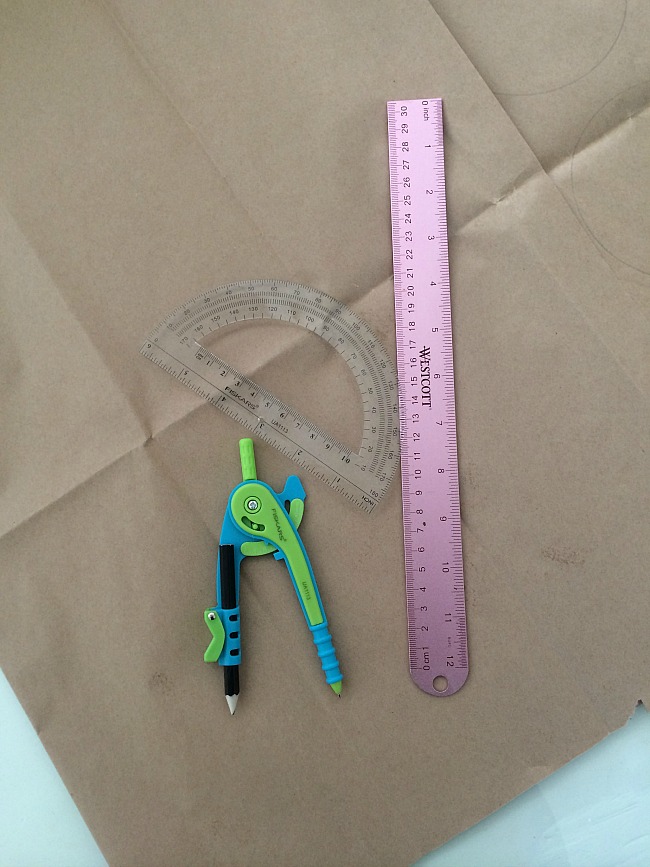 Once your circles are folded, you want to cut a TINY hole at the end. If it's too big your opening will be too big to fit on the straw and you will have to hot glue the opening onto the straw which is way harder than just sliding it on so it fits snugly.
Start with the biggest size circle and slide each one on until you get to the smallest size. Don't cut a hole in the smallest size circles. You will hot glue that circle onto the top of your straw as the top of your little tree.
I wanted a couple different heights for my trees so I cut two of the straws in half and didn't use the biggest circle on those trees.
Once the trees were assembled, I took them outside and sprayed them with Krylon's Shimmer Metallic Spray Paint. It's so sparkly!! Perfect for holiday creating.
I sprayed three pink and the other two green.
I also sprayed the cups all pink.
Once the paint was dry, I used Krylon's Looking Glass Spray Paint and lightly coated the trees with that. It gave the paper a kind of mercury glass look which I loved!
I also took the blank ceramic sign that Krylon sent me and painted that with the pink shimmer metallic spray paint. And then I affixed the Hazel and Ruby letters to it spelling out MERRY. I love those stickers. They are re-positionable so you can use them over and over which is awesome!
Then I sprayed the sign with Krylon's Looking Glass Spray Paint.
Once it was dry I lightly sanded the piece to give it a mercury glass look that goes with the trees.
And I sprayed a few of the blue glass marbles with Krylon's Looking Glass Spray Paint too.
And another thing that Krylon sent me which I LOVE are their Gold and Silver Leaf Pens. SO fun! I made two different pallet designs with them. They are shiny and beautiful.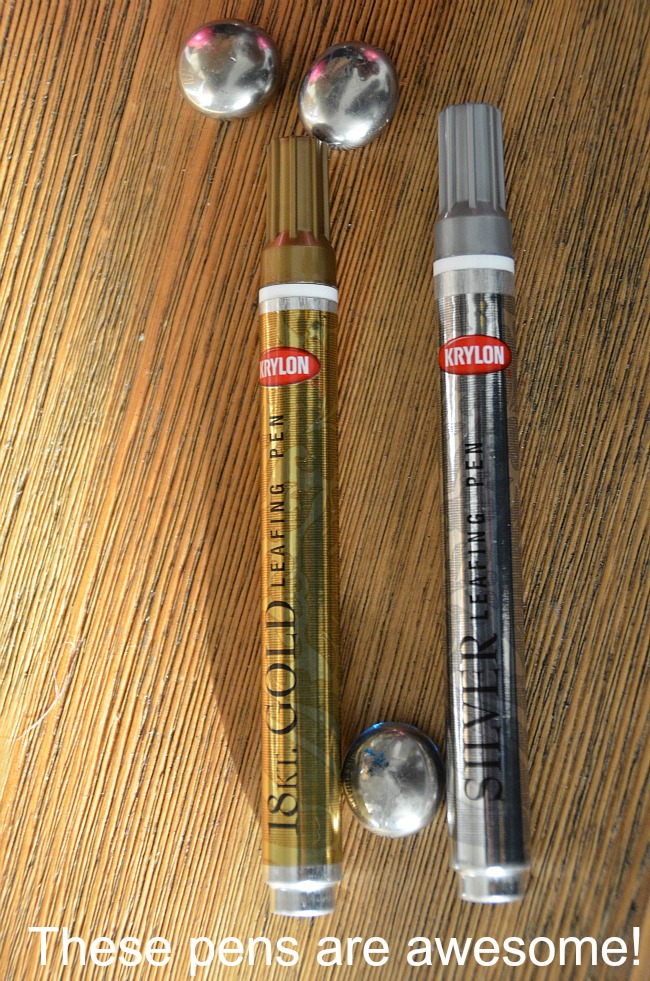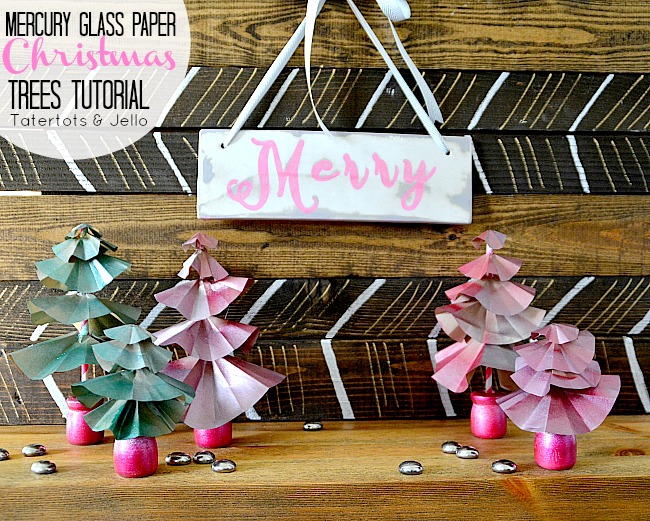 Happy Decorating!!!!
have a SUPER day!!
xox
This post was sponsored by Krylon. However, the project ideas are all mine. See my disclosures.