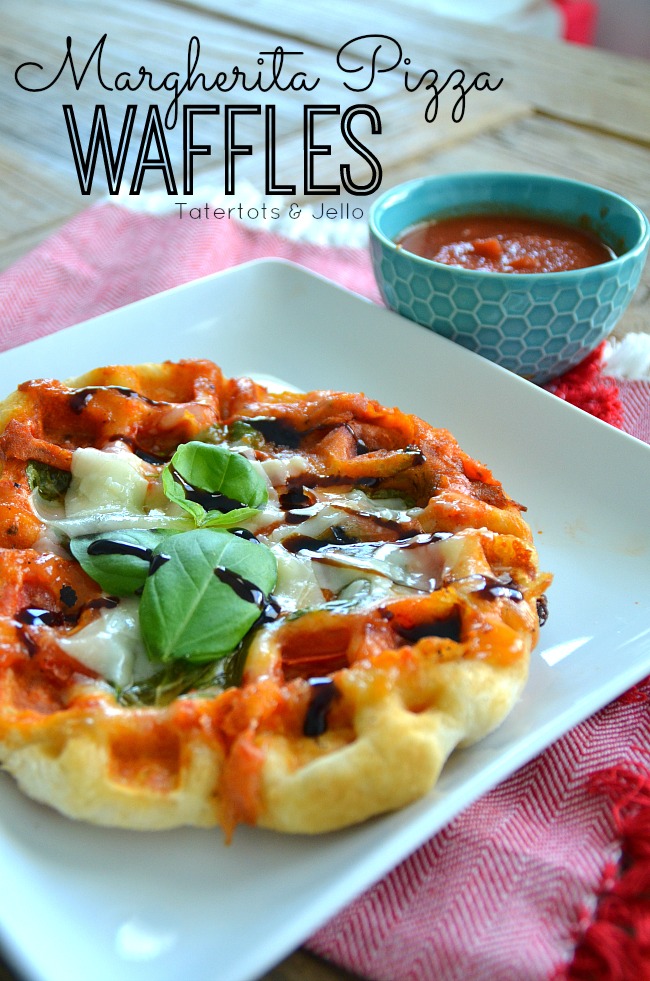 Margherita Pizza Waffles. Welcome to day 2 or Waffle Week!! This is so fun. Here's another one of the kids favorite waffle experiments we created. Of course we had to try making pizza. Plus, there's a fun Waffle giveaway at the end of the post!!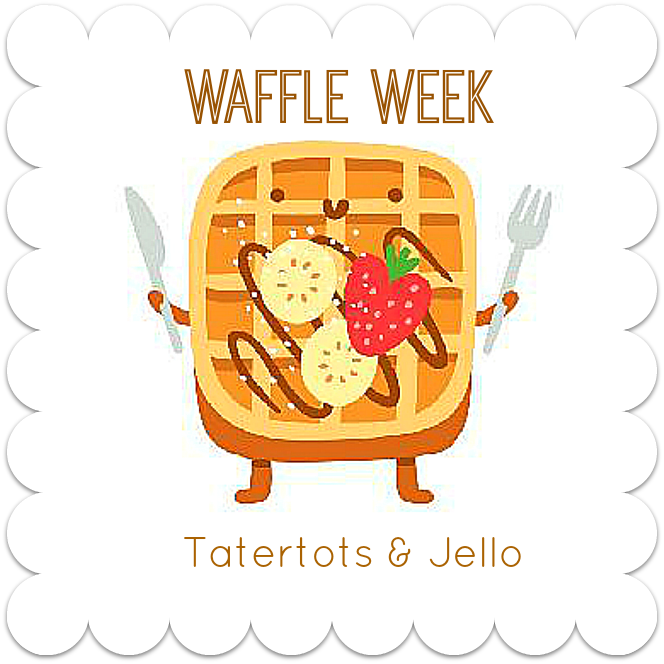 Margherita Pizza Waffle Recipe. All of the pizza waffle recipes that we had found had the pizza inside of a dough crust. And we tried that. But the waffles were so thick and the waffle iron had a hard time closing. So we experimented.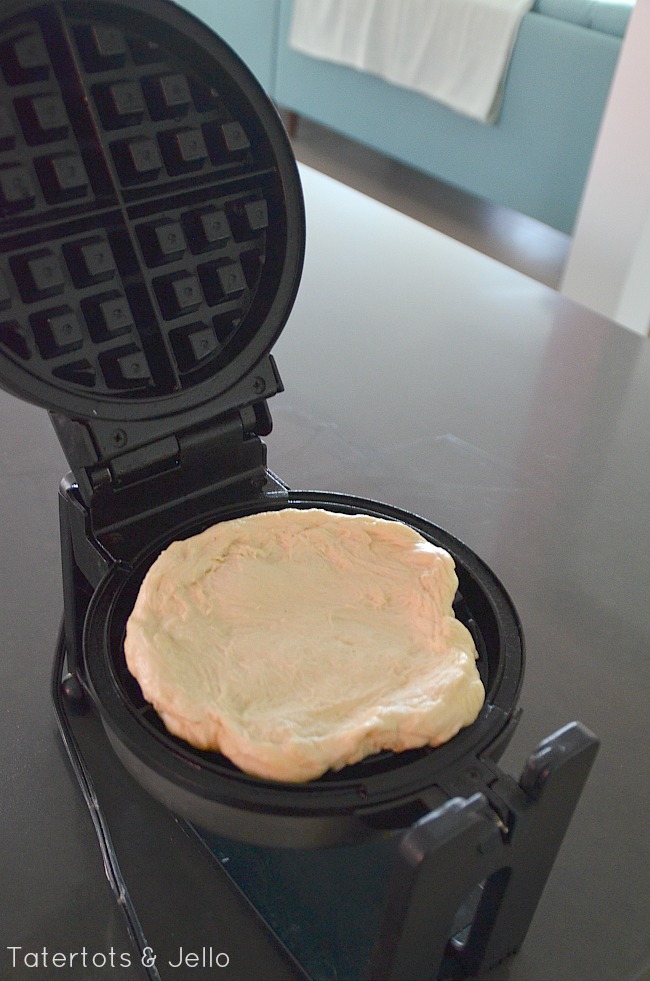 We ended up with a really good pizza in the waffle maker. We discovered that with almost all of the waffle recipes that setting the waffle iron to the highest setting worked best. So once the waffle maker is set to the highest setting and is warmed up, you really grease up the waffle iron and then put the dough on the waffle grill. Then close the lid, cooking the dough for about 2 minutes. Once the dough has cooked a little, then you add your toppings and make sure to put some toppings over the cheese so it won't stick as much to the top of the waffle iron. Most waffle irons now have a very good non-stick surface. And when you use Pam or another cooking spray, it keeps the toppings from sticking to the waffle iron.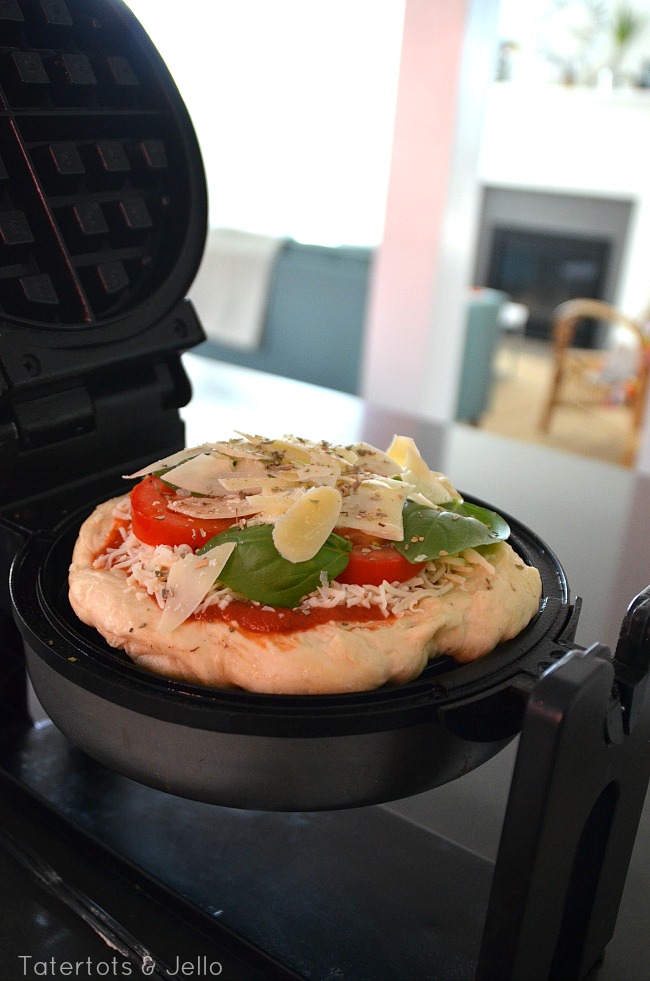 Here is the easy recipe for Margherita Pizza Waffles:
Margherita Pizza Waffles
Recipe Type: Pizza
Cuisine: American
Author:
Prep time:
Cook time:
Total time:
Serves: 6
Pizza in the waffle maker is a fun twist on traditional pizza. You can create almost any type of pizza and cook it fast with this easy recipe for your waffle maker!
Ingredients
Pizza Dough (you can make your own or buy pre-made dough from your grocery store)
Toppings (you can use any you want, these are the toppings for Margherita Pizza):
2 cups red sauce
2 cups mozzarella cheese
1 cup parmesan cheese
one bunch of basil
2 Tbs. pizza seasoning
Instructions
Heat your waffle maker to the highest setting.
Grease the waffle maker with Pam or another non-stick spray
Take a cup of pizza dough and manipulate it with your hands into a circle about the size of one of the waffle plates.
Shut the waffle iron and let the dough cook for about 2 minutes.
Open the waffle iron and add toppings – sauce, cheese, basil and seasonings, parmesan cheese.
Shut the waffle iron and let cook for 3-5 minutes or until dough is cooked through.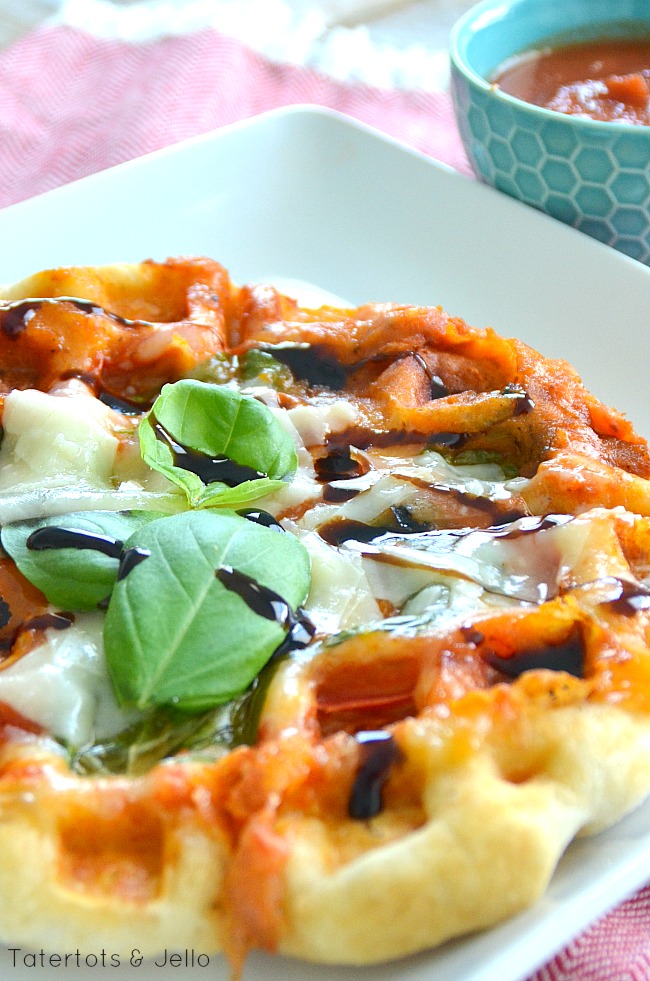 Have you ever wondered why these type of pizzas are called Margherita Pizzas? According to popular tradition, in 1889, 28 years after the unification of Italy, during a visit to Naples of Queen Margherita of Savoy, wife of King Umberto I, chef Raffaele Esposito of Pizzeria Brandi and his wife created a pizza resembling the colors of the Italian flag, red (tomato), white (mozzarella) and green (basil). They named it after the Queen – Pizza Margherita.So fun!!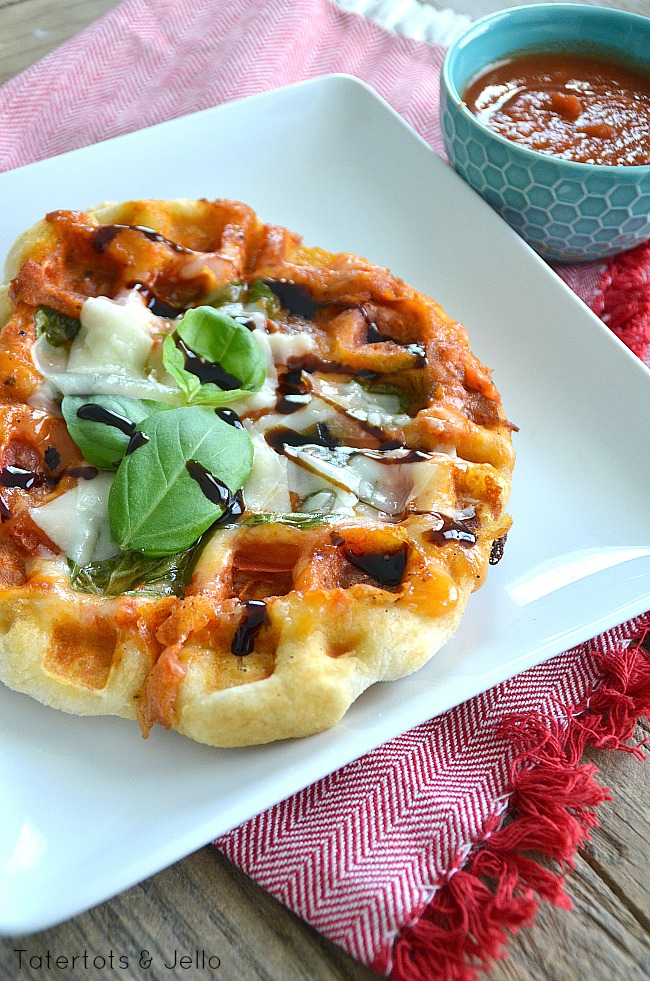 And don't miss out on winning this FUN waffle giveaway: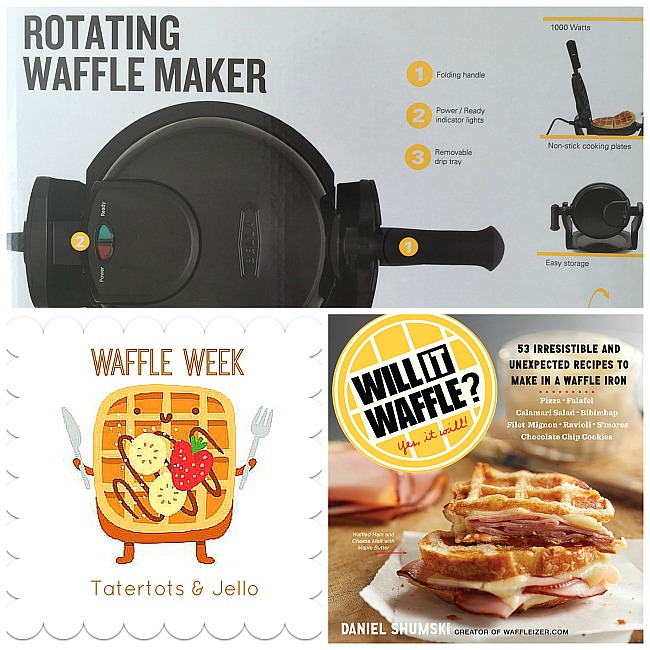 Have a Yummy Day!
xoxo