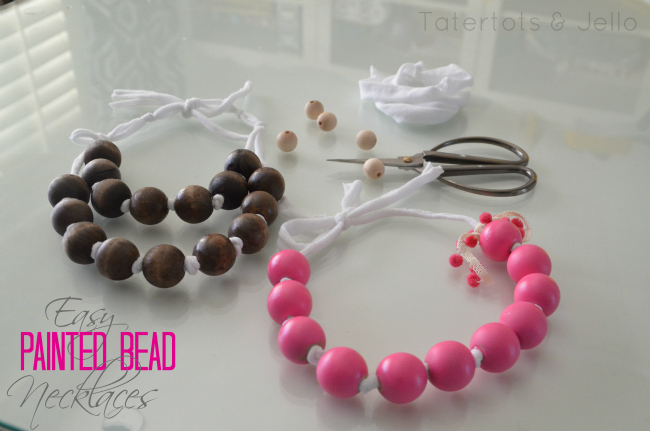 It's almost time for Spring Break!
Can you believe it?? We were hoping to go away for a little sun, but it looks like we will be staying around home for the week.

So when Michaels contacted me about the Cre8time blogger challenge – I was up for some creativity. They challenged us to spend a week, doing something creative each day. And, can I tell you that this has been so fun!! We have created so many things together and even baked. For me, creating really relaxes me and helps me focus.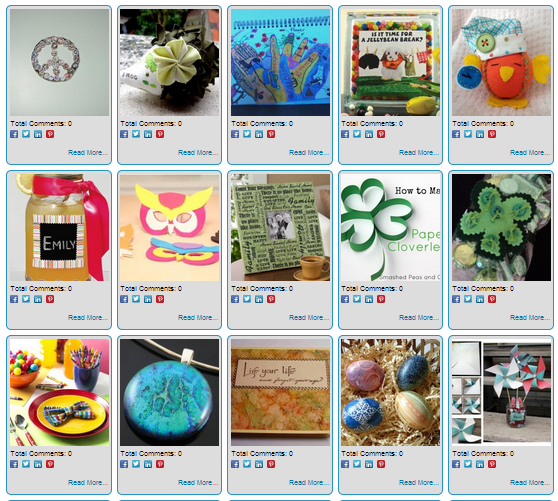 This month is the month of creating — be sure to check out the Cre8time initiative. A huge thanks to Michaels Arts and Crafts for supporting the Cre8time initiative and helping spread the joy of creating! And you an upload YOUR projects into their gallery to share it too!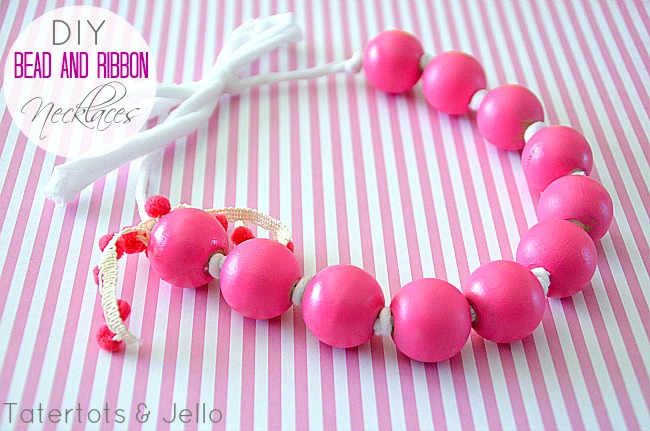 Here are the very easy Wood and Ribbon Necklaces we made. They would be so fun to make with your kids this Spring Break!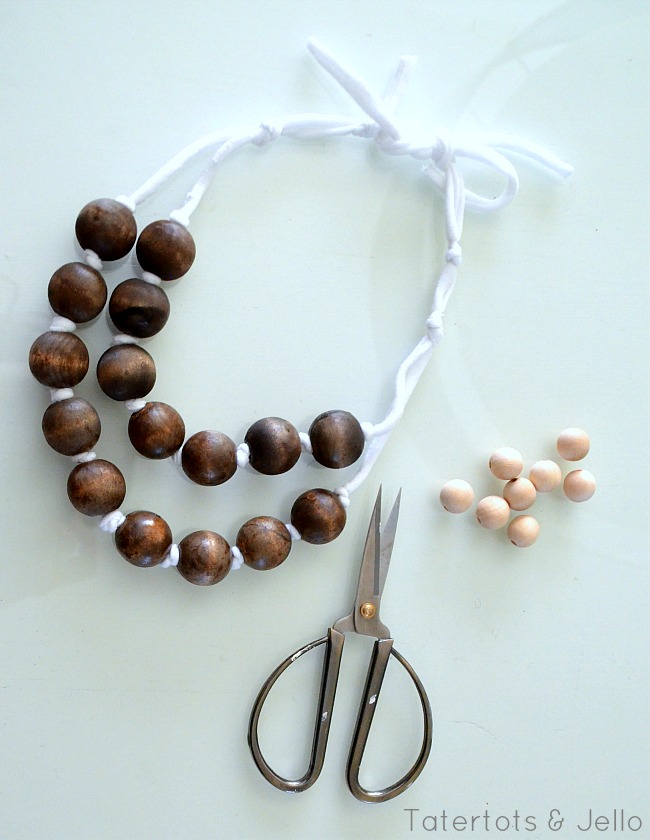 Supplies: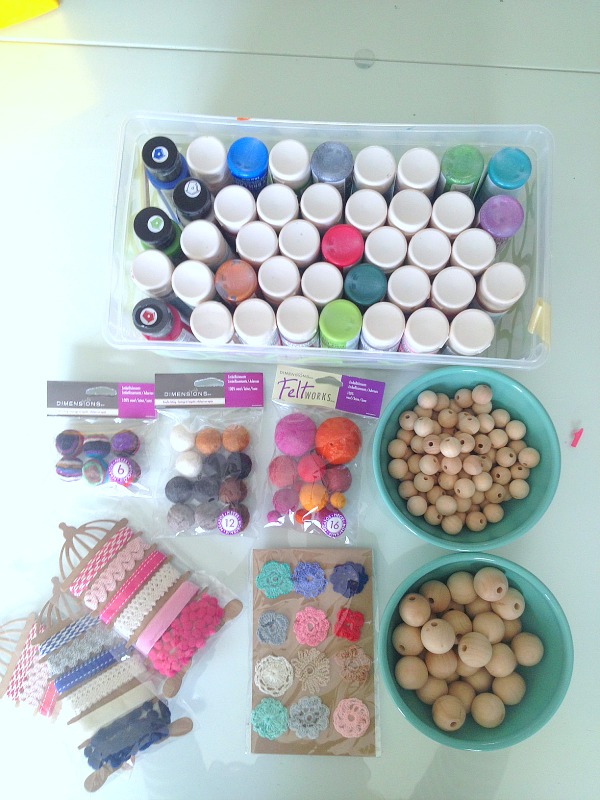 Wood Beads (any size you like) I used the ones I had left over from my Chandelier project
Paint
Ribbon and/or t-shirt material cut into 2 inch strips
Ribbon for embellishments
Felted round beads (you can make your own or I bought a package at Michaels)
You can easily make these into GUMBALL necklaces by substituting the wood beads for gumballs. Then use a skewer to poke a hold through the gumball and thread twine through the gumballs.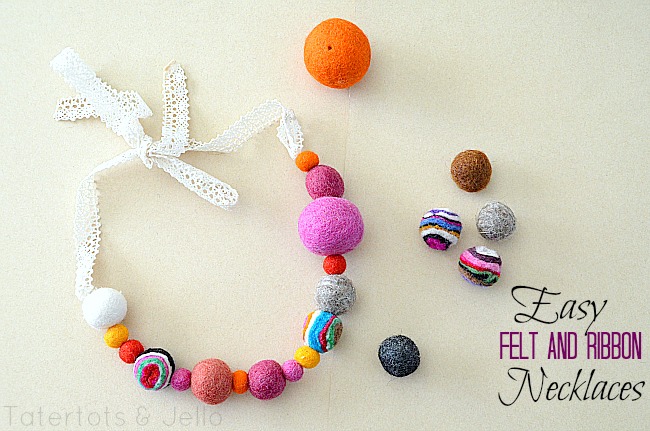 Polyurethane spray
Skewers to string the beads on so you can paint them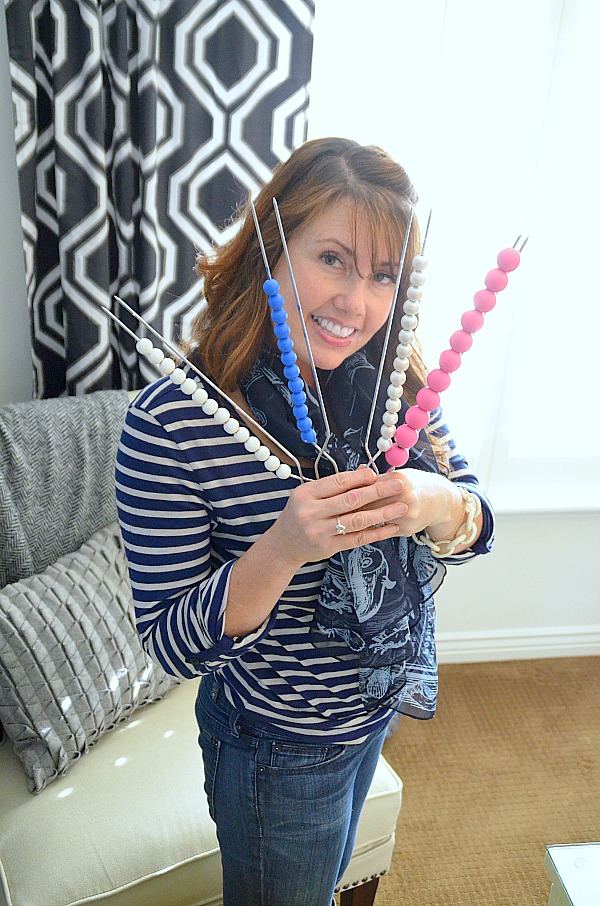 Directions:
Take your wood beads and string them on the bamboo or metal skewers.
Then paint them with a foam brush.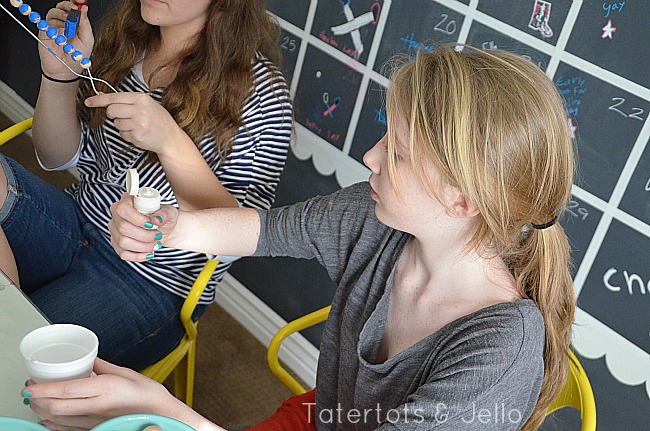 Let them dry.
String the beads on a ribbon or a length of 2-inch t-shirt material, knotting the beads on each side of each wood bead.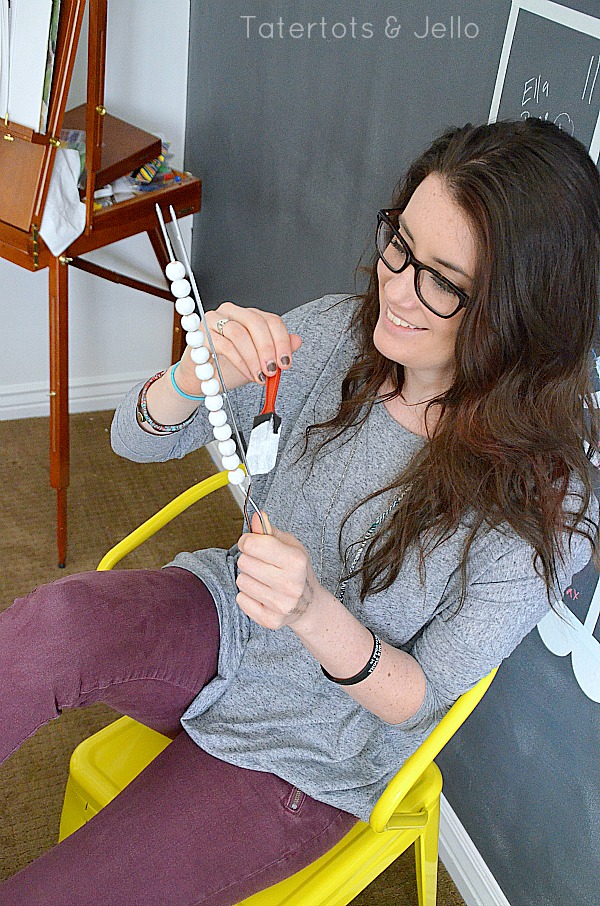 I loved the ribbon sets that Michaels has on these cute birdcage cards. They are only $2 and have 5 different, coordinating ribbons. There are so many projects I can think of making with them.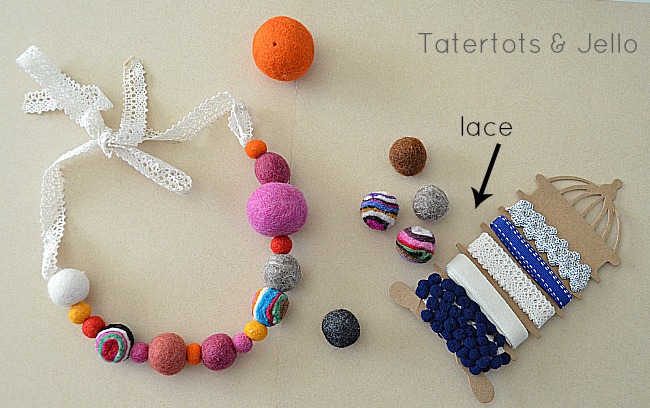 We had a girl's night making necklaces — it was SO fun!!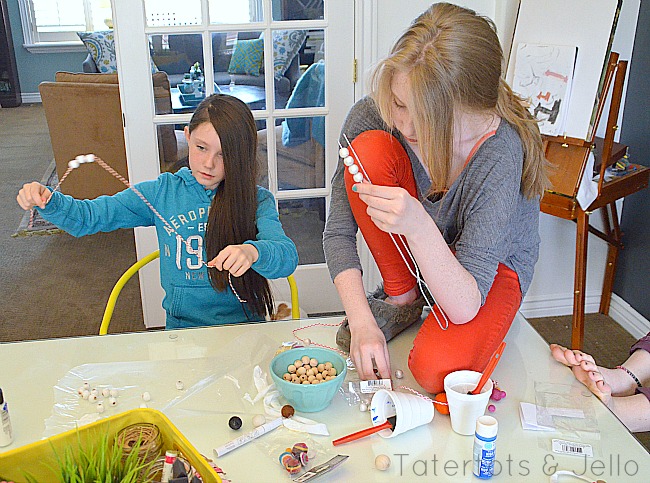 Get creative!
Share your crafts with the creative community. Get inspired by others' easy-to-make projects!!
Have a Creative Day!
xoxo

And another creative tutorial is coming up in a few hours.
Thanks Michaels for the gift card to buy supplies for this fun project.