Back to School Organizing Station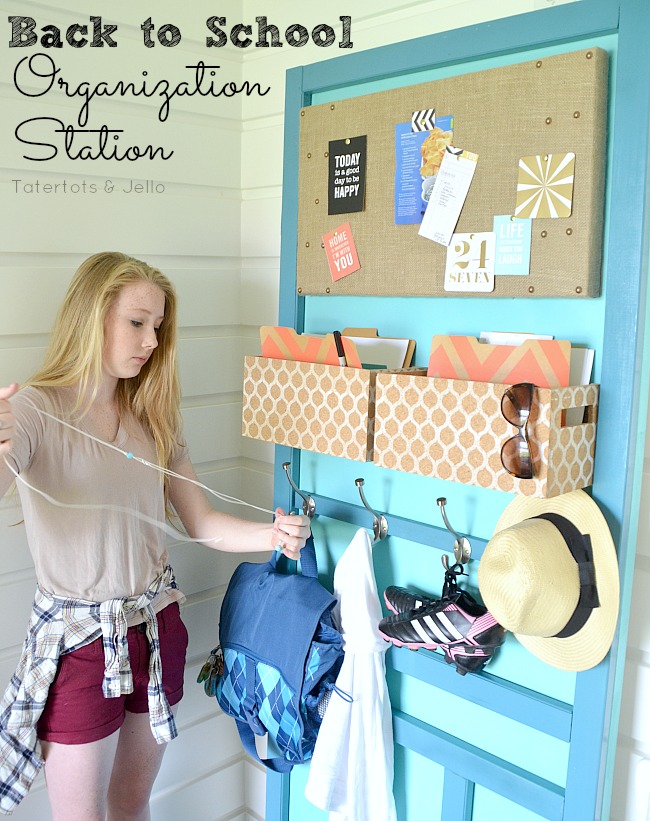 This project is brought to you by Lowes.
This Summer has flown by. My kids go back to school in just a couple of weeks. And I always struggle with keeping everything organized. So this month when Lowe's gave us the topic of Back To School – I knew I wanted to create a Back to School Organization Station to help us stay on top of things this coming school year. And something that I love about this project is that it's portable. So if you live in an apartment or rent a home, you can make this project up and then take it with you when you move.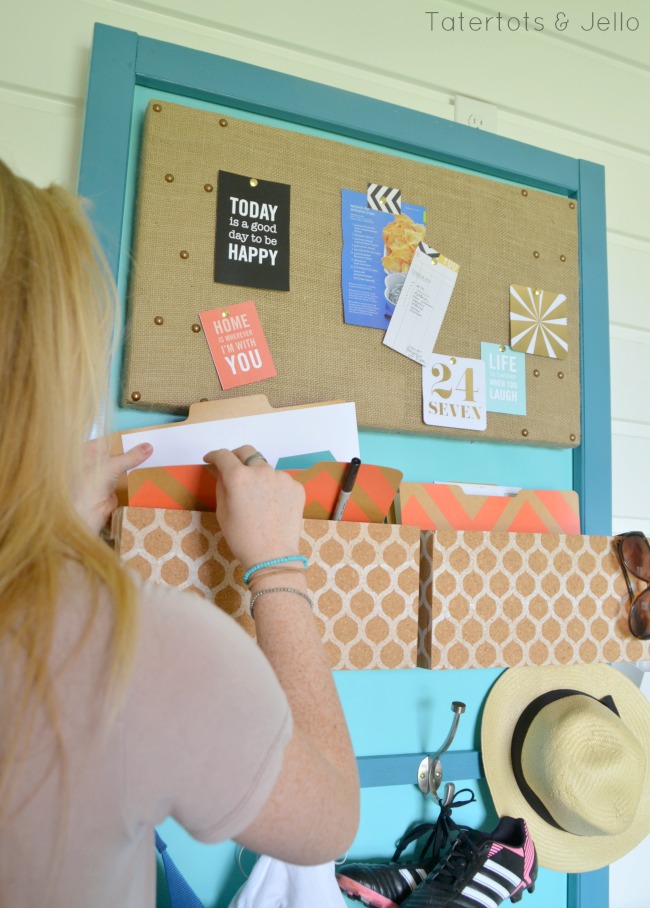 I also love that you aren't damaging any walls with hooks or nails. Plus, it's easy to make. I wanted to add molding to the outside of the door to give it a board and batten kind of look. So I was so excited to see just what I was envisioning in the screen door section. All I had to do was take the screen off and for about $20 I got the look of board and batten for this project without having to buy wood and make all of the cuts. Yay!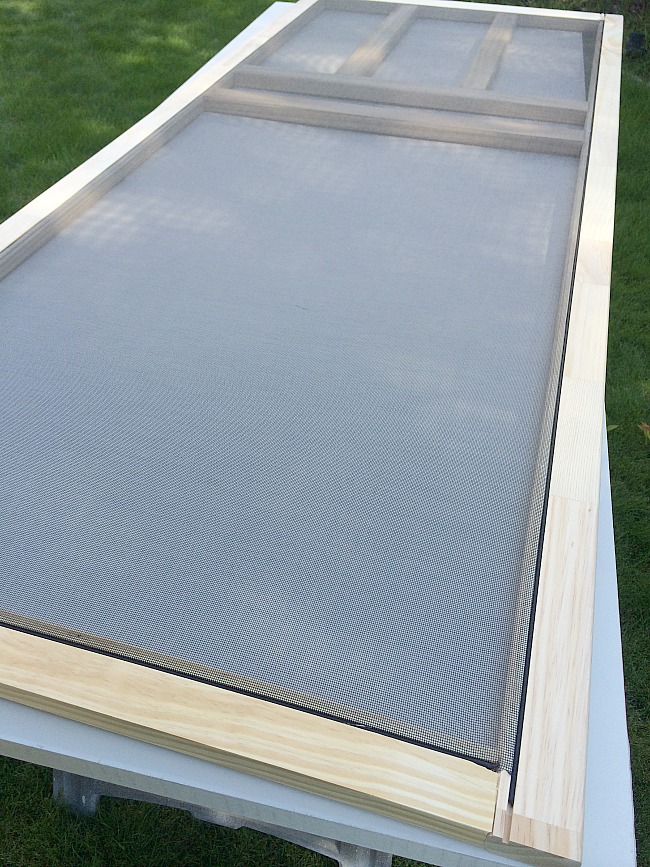 Here's how I created this Easy Back to School Organization Station:
Materials:
A plain door without the knob cut out (about $25 depending on the width you purchase)
A Wooden screen door (about $20)
Two complimentary spray paint colors
Hooks
Wood Glue
Bins and bulletin board or you could also make up a chalkboard
Screws and flat washers to attach the bins to the door
A crate for shoes (optional)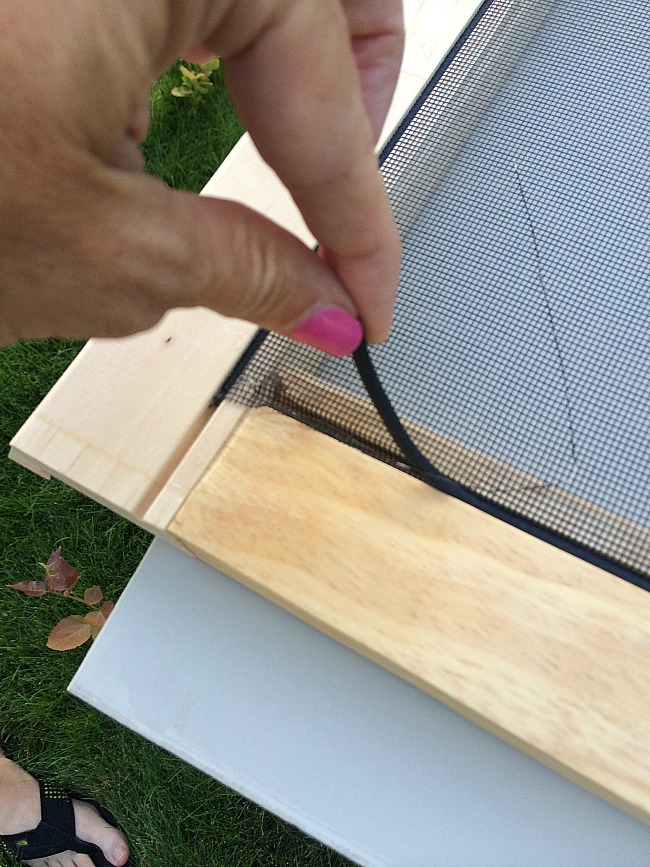 Here's what to do:
Take the screen off the screen door.
Spray paint the plain door one color, and the screen door the other color.
Attach the wood screen door to the plain door with wood glue.
I also added one more piece of molding to the door to hang the hooks on. I attached that to the plain door with wood glue as well.
Measure out where you want your hooks and screw them in.
Place the bins and bulletin board where you want them and attach them to the door. I used screws with big flat washers to attach the bins to my door.
Spray paint a crate to match the door. I wanted a place to corral shoes and boots for the school year.
Enjoy your Organization Station. I love having the bins and plan to keep important papers in them so they are easy to access.
I also cut out some inspirational quotes from my new American Crafts paper line and hung them on the bulletin board for fun!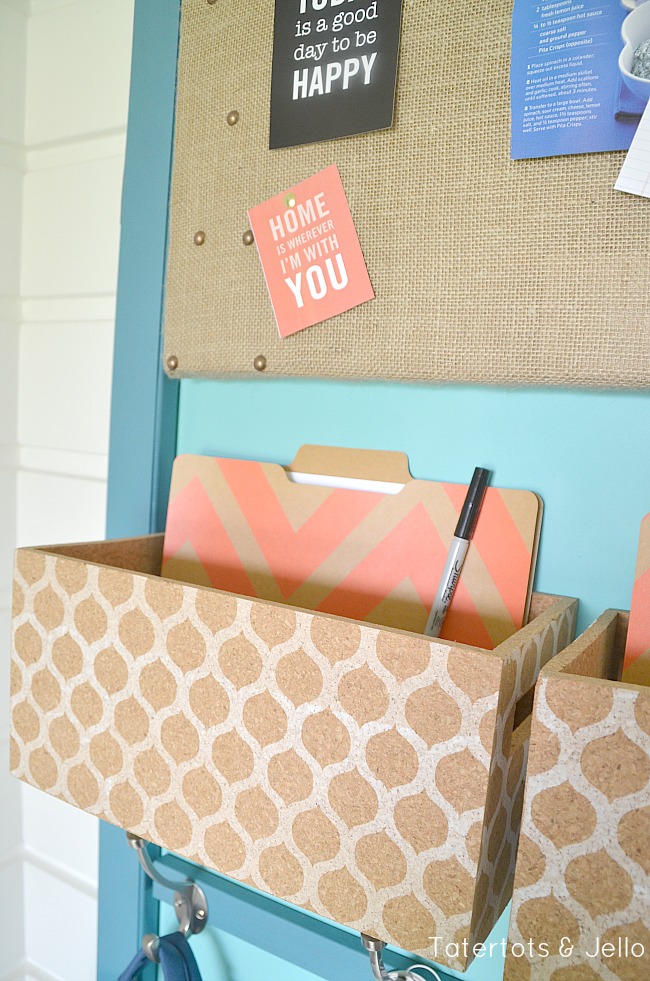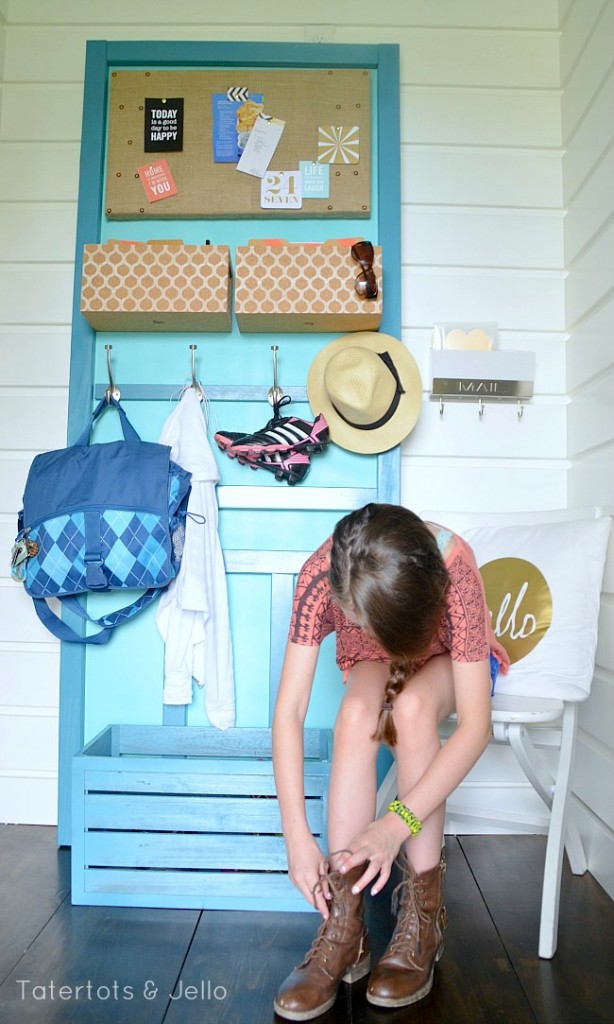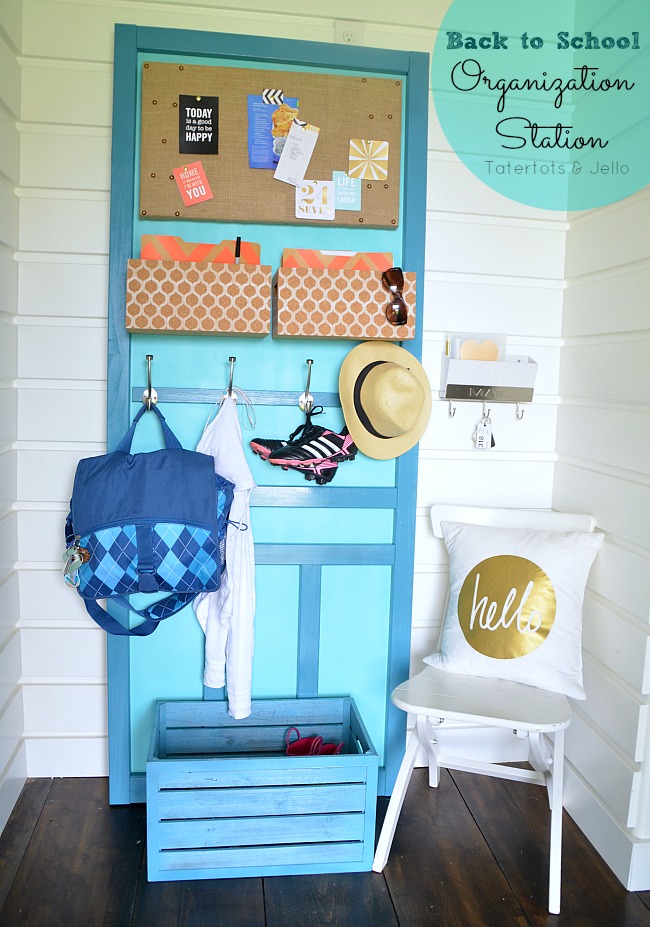 How do you keep YOUR family organized during the school year??
Share YOUR ideas with me – I would love to know!!
xoxo

You can also follow Lowe's on Facebook for more great ideas and sign up for their FREE Creative Ideas Magazine with TONS of great DIY ideas and instructions!!
Materials for this post were provided by Lowe's; however, the project and content are all mine. See my disclosures.
PS: I've linked up this post to these fabulous blogs this week!