How to make a cinch-bound journal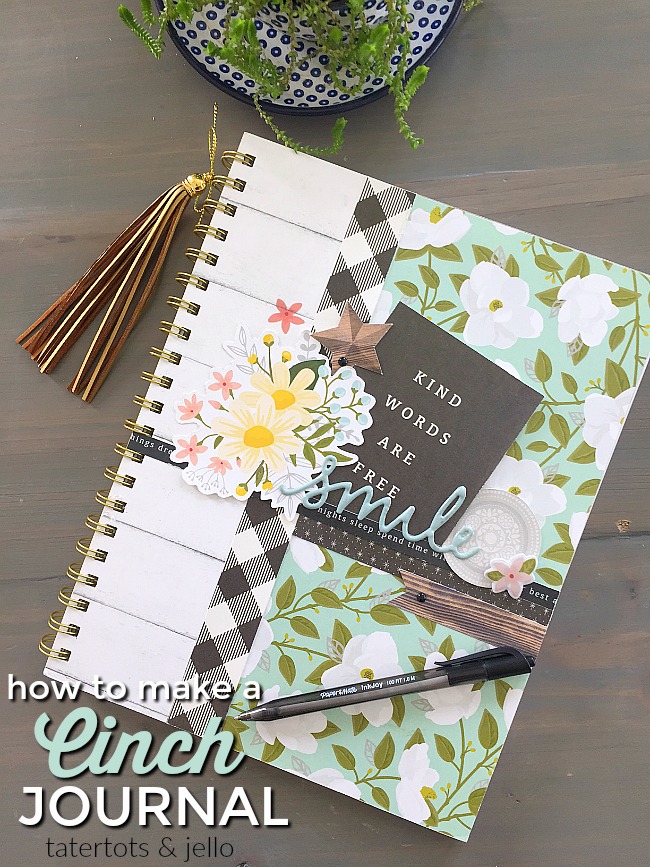 How to make a cinch-bound journal
The Cinch tool is so fun to use. You can make all kinds of projects with it — for scrapbooking, or creating your own bound family recipe books, journals, albums or daily planners. You can also bind envelopes, pocket cards, memorabilia, decorative paper, page protectors, die cuts – and anything else you can think of. Today I will show you how to make a custom journal with my NEW Simple Life line.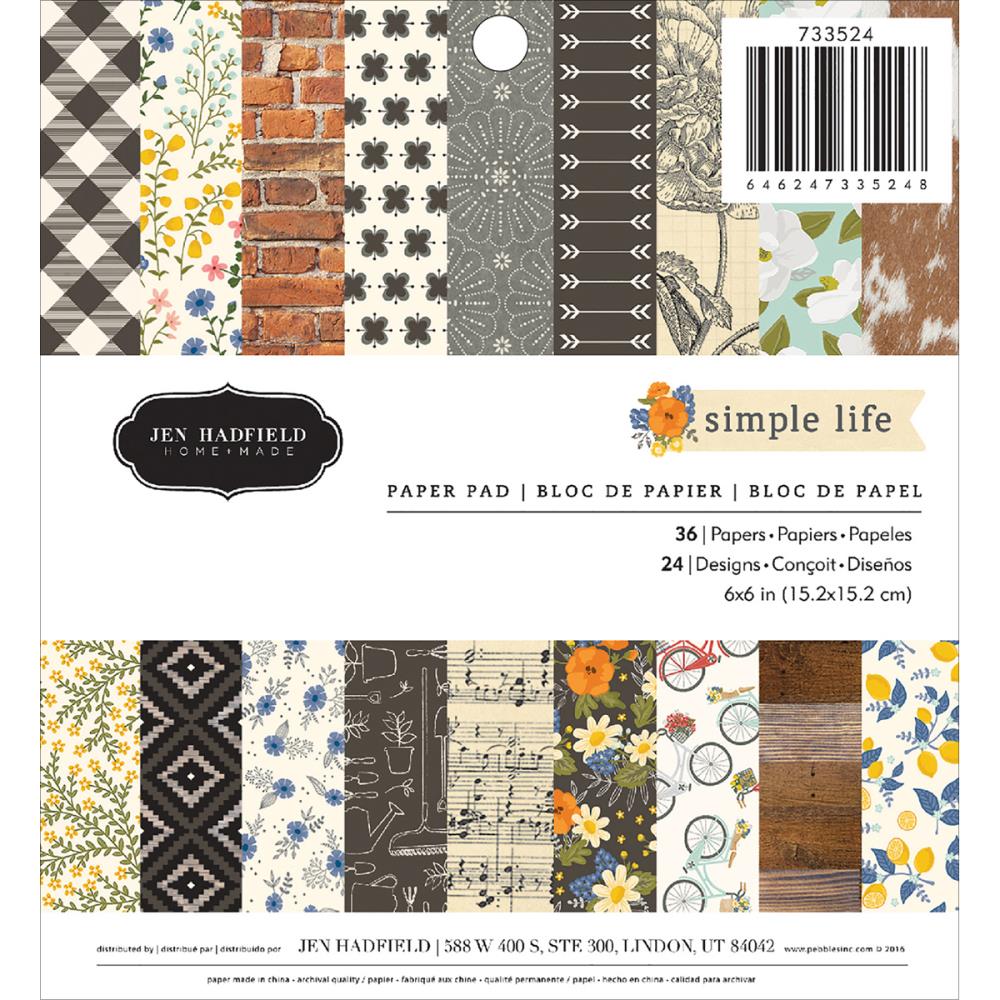 You know how I am always talking about the Recipe Journal my mom created so many years ago? It's one of my MOST treasured possessions and you can use this Cinch Tool to create one for your family. What an AMAZING way to preserve family memories. You can also use the Cinch tool to create a custom planner.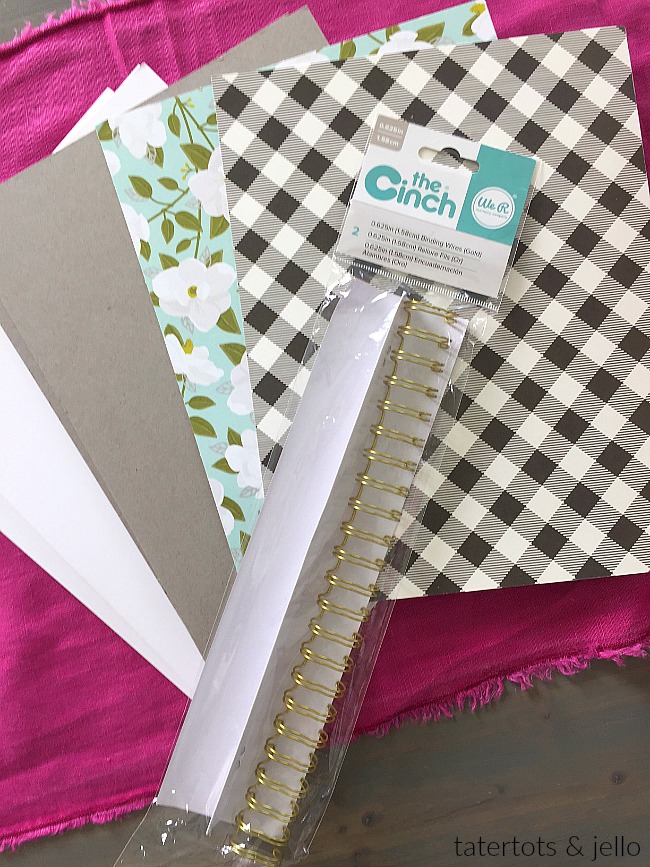 How to make a cinch-bound journal
This tool punches through the many layers of paper, the hard front and back covers of the book and inserts a wire binding wire to hold your book together. You can punch through 20 sheets of copy paper! It's awesome.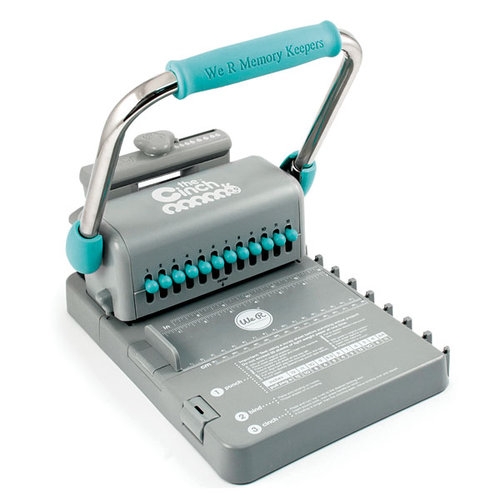 The instructions are printed right on the machine which makes it SUPER easy to use and alter for different projects!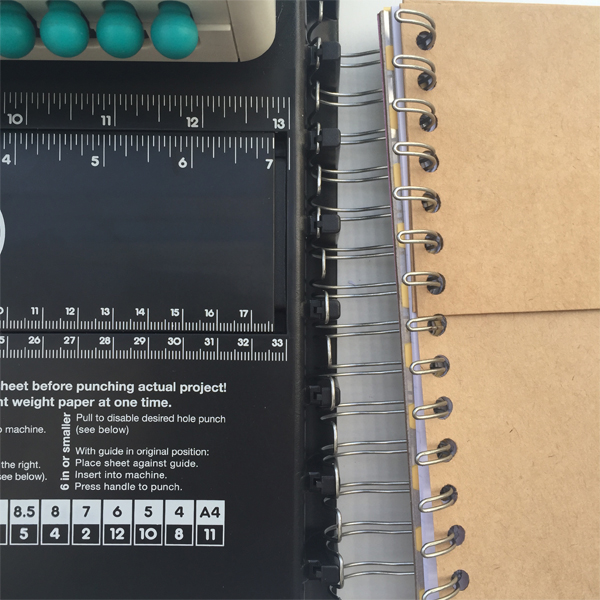 I also love that all of the paper confetti doesn't get all over the place like it does when you use a hand paper punch. They are all captured in a drawer underneath the Cinch tool, for fast and easy clean-up and disposal.
Here's how to make your on Cinch-Bound Journal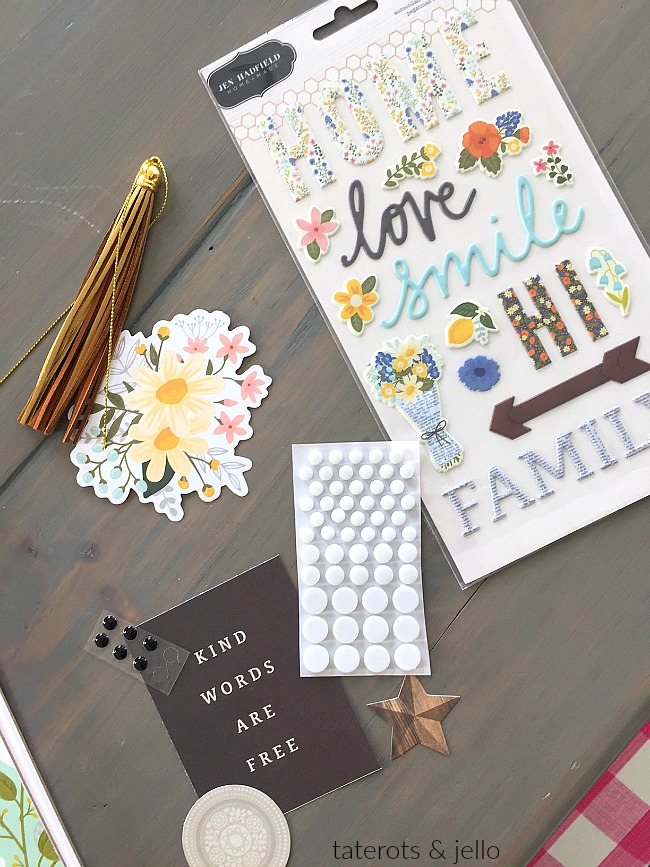 How to make a cinch-bound journal
Materials:
Gold .625″ Cinch Coil (you can use any color coil you want)
Cinch Board – (2) cut to 8.5″ x 11″
White Cardstock for inner pages
Simple Life — Papers, embellishments and puffy stickers
Adhesive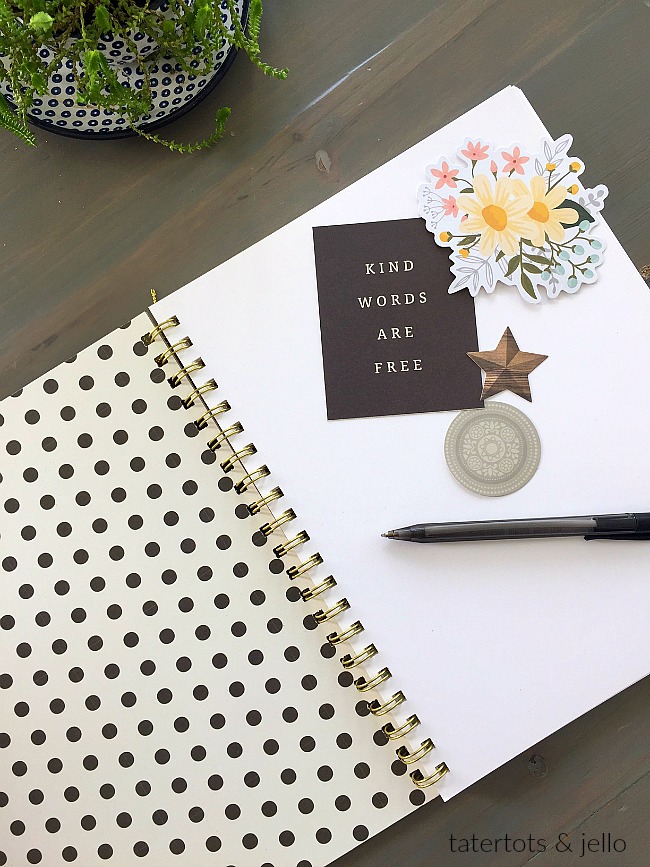 Directions:
Cover both sides of Cinch chipboard with patterned paper.
Use Cinch to punch holes in front and back covers and in all inside pages (instructions below).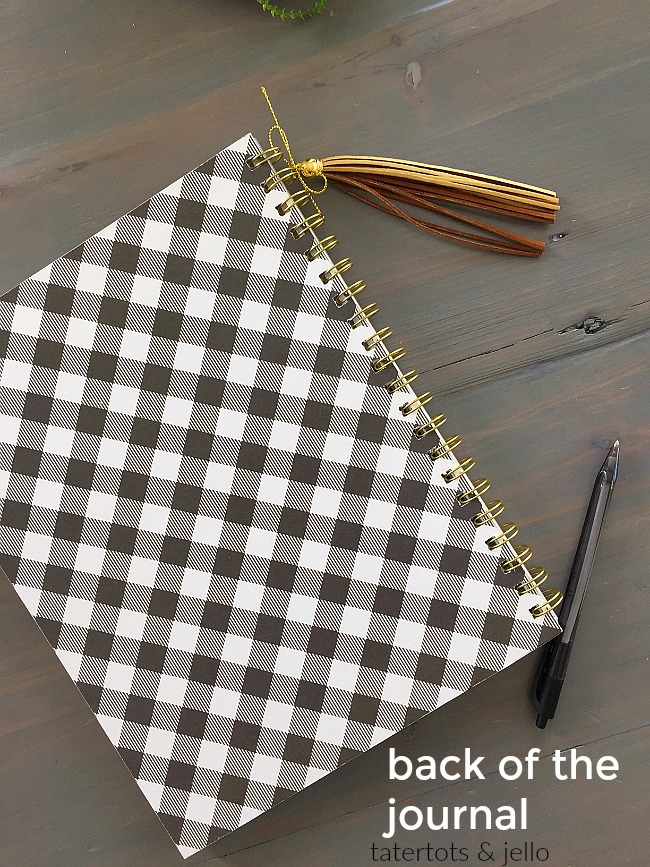 TIP — Before using your Cinch for the first time, punch scrap paper with all of the punch holes to remove residual oil left on the machine from the manufacturing process. When the scrap paper comes out clean after punching, your machine is ready to begin your project. And always test your Cinch tool set-up on a scrap piece of paper before punching your actual material that you intend to use in your project.
To punch a material less than 6" in width, place the material against the guide in its original position. Following the chart on the machine, pull out the peg for any punch holes to be disabled. Pull the handle down again to punch.
If you want to punch material that is more than 6" wide, start by placing the material against the guide in its original position. Pull down the handle to punch. Then extend the guide all of the way out. Place your paper so that the second hole from the right is on the Cinch tool's alignment peg. Follow the guidelines on the machine for your paper's width to select the correct peg to pull out to disable unneeded punch holes. Pull down on the handle to punch. Do not try to cut through more than the thickness of 20 sheets of copy paper at a time!
There's a handy chart on the machine that can help you figure out how many coils you need and then you trim your wire binding to size using the really cool Cinch Wire Clippers. Hook the coil to the convenient rack on the side of the Cinch bindery tool and start adding your pages. Start with the back page (not the cover) and build towards the cover. After the cover, add the back cover, with the outside facing down towards the front cover.
You turn the dial on the top of the machine to select the size of the binding coil that you are using. Then place open area of the coil against the back edge of the Cinch tool, and lower the handle firmly to seal the coil. You might have to repeat this step a couple of times for bigger projects. Flip the book's covers around into place, and your bound book is DONE!
3. Embellish front cover with emphemera and stickers. Use foam dots to add dimension.
4. Tie tassel to spine.
Here's a video to help too –
SO easy.
And guess what???? I am giving THIS cute journal away. Here's how to win: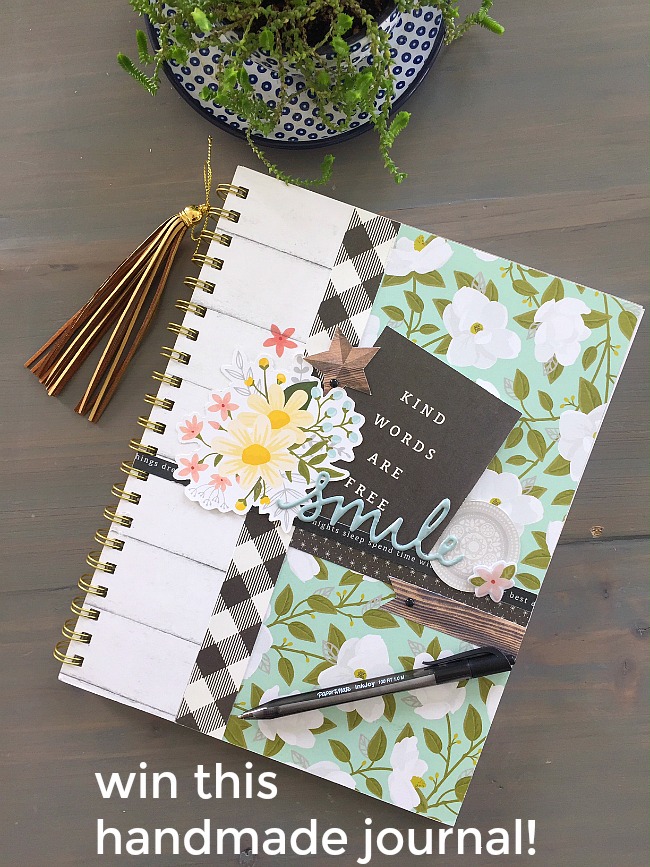 Just leave a comment on this post to be entered.
If you want an additional entry, share this giveaway and let me know in the comments how you shared it (Facebook, Twitter, Instagram)
Have a CREATIVE day!
xoxo

This post features my scrapbook line through Pebbles and American Crafts. I am so grateful and excited to be a designer with them!