Wood Bead Wreath with Paper Flowers. Make this trendy wood bead wreath and create easy paper flowers with free petal and leaves template!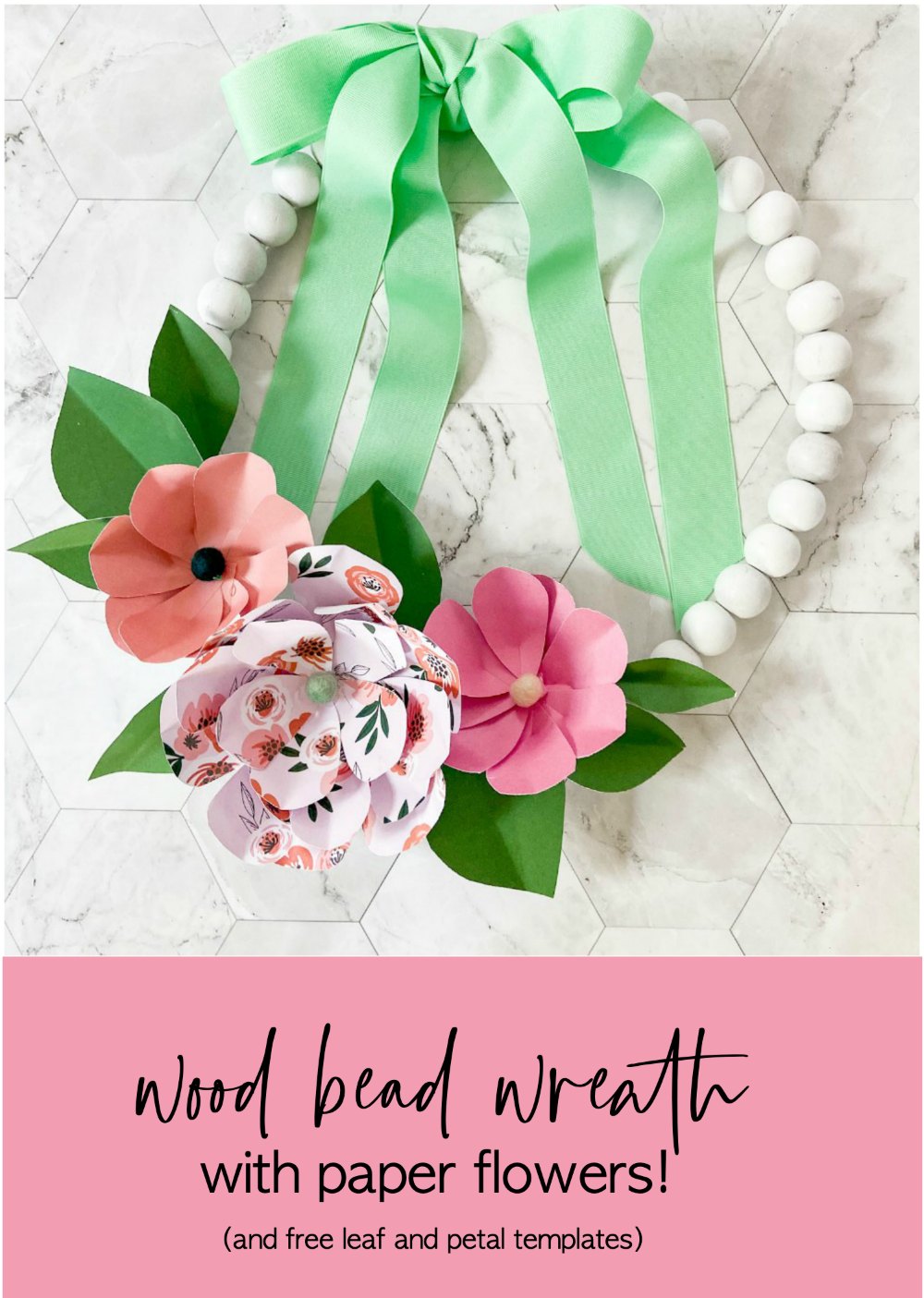 A Wood Bead Wreath is Easy to Make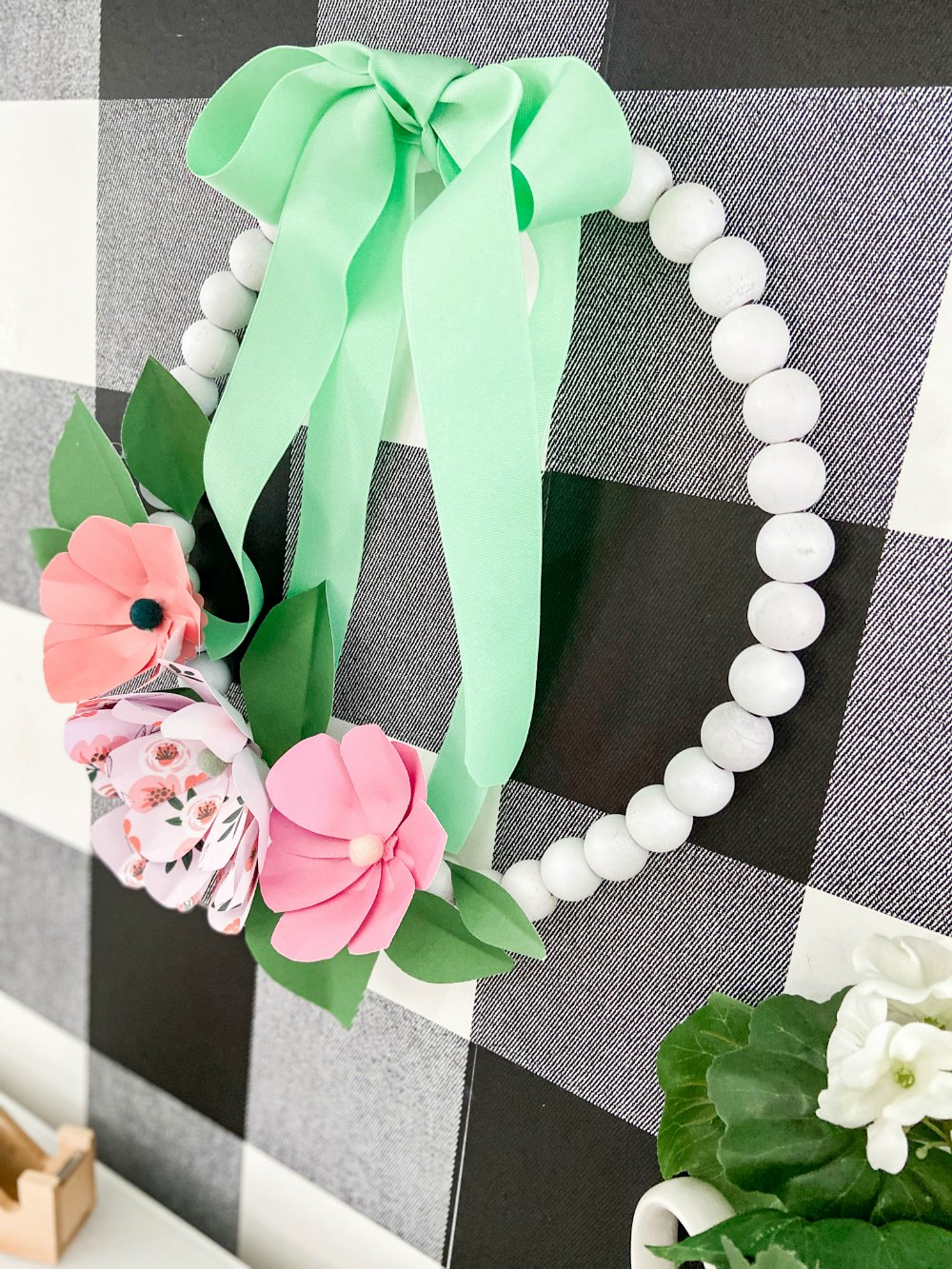 Hi friends! I'm here with a super easy wreath idea. All you need is wood beads and some pretty paper. I used my new Hey! Hello! collection and I am SO happy to say that it's NOW at JoAnn Stores and online at JoAnn.com!
Hey! Hello! Collection is now at JoAnn Stores!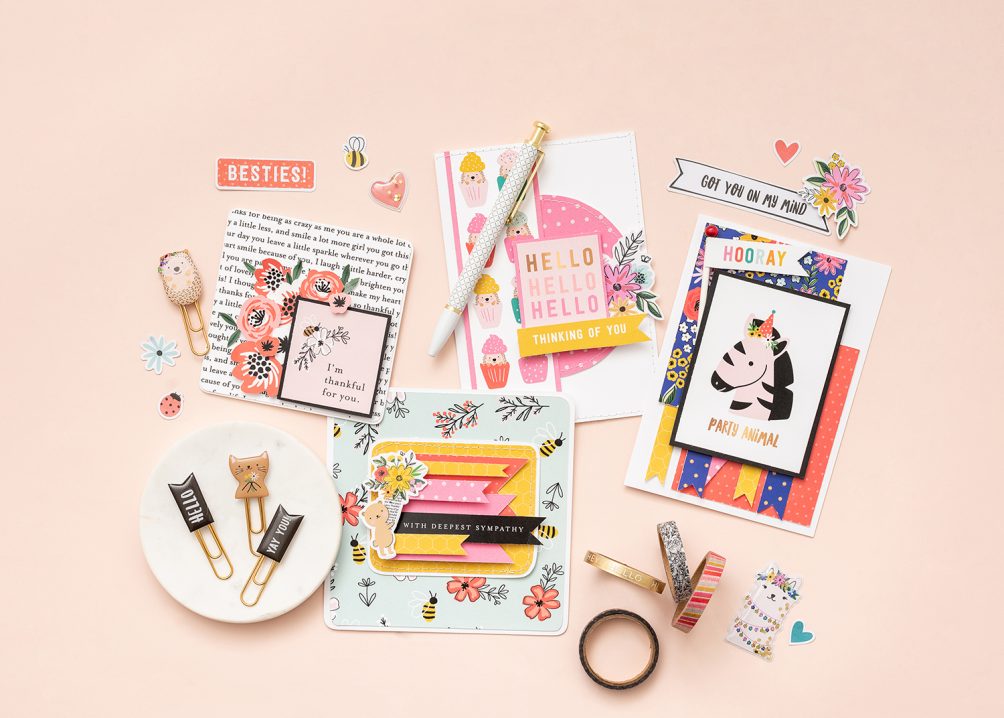 My new Hey! Hello! collection is full of bright and happy papers PLUS it makes creating cards super easy. There are 4 pages with tags, 2×2 saying squares and 4×6 cards. All you do is cut out the squares and add them to a card base and you have an INSTANT card!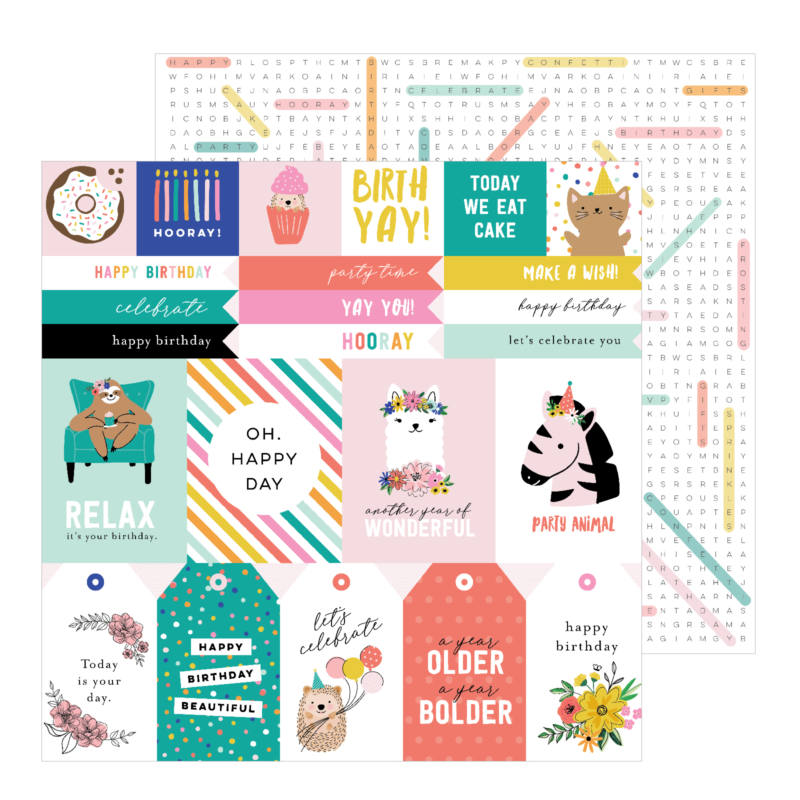 I will share a tutorial for how to make 10 cards in under an hour using these easy papers. I'll write it up and share it over the weekend!
Summer Refresh with a Wood Bead Wreath
When we moved into our new (old) house, one of the first thing I did was created an office nook. This is where I do most of my computer work. I wanted a Summer refresh of my little nook so I decided to make a summer bead wreath!
Wood Bead Wreaths are Very On-Trend
Beaded wreaths are really on-trend right now. And if you. use artificial flowers, making one of these wreaths can be pretty pricey. I decided to use paper flowers for my wreath and I love it!
Hey! Hello! Project Pad has all of the Paper For This Project
The paper for my flowers was out of my new Hey! Hello! Project Pad. The Project Pad is awesome because it has papers that all coordinate, plus some specialty papers like a gold paper and a glitter paper. Plus stickers and sayings. You can also grab the Project Pad at JoAnn Stores!
Wood Bead Wreath with Paper Flowers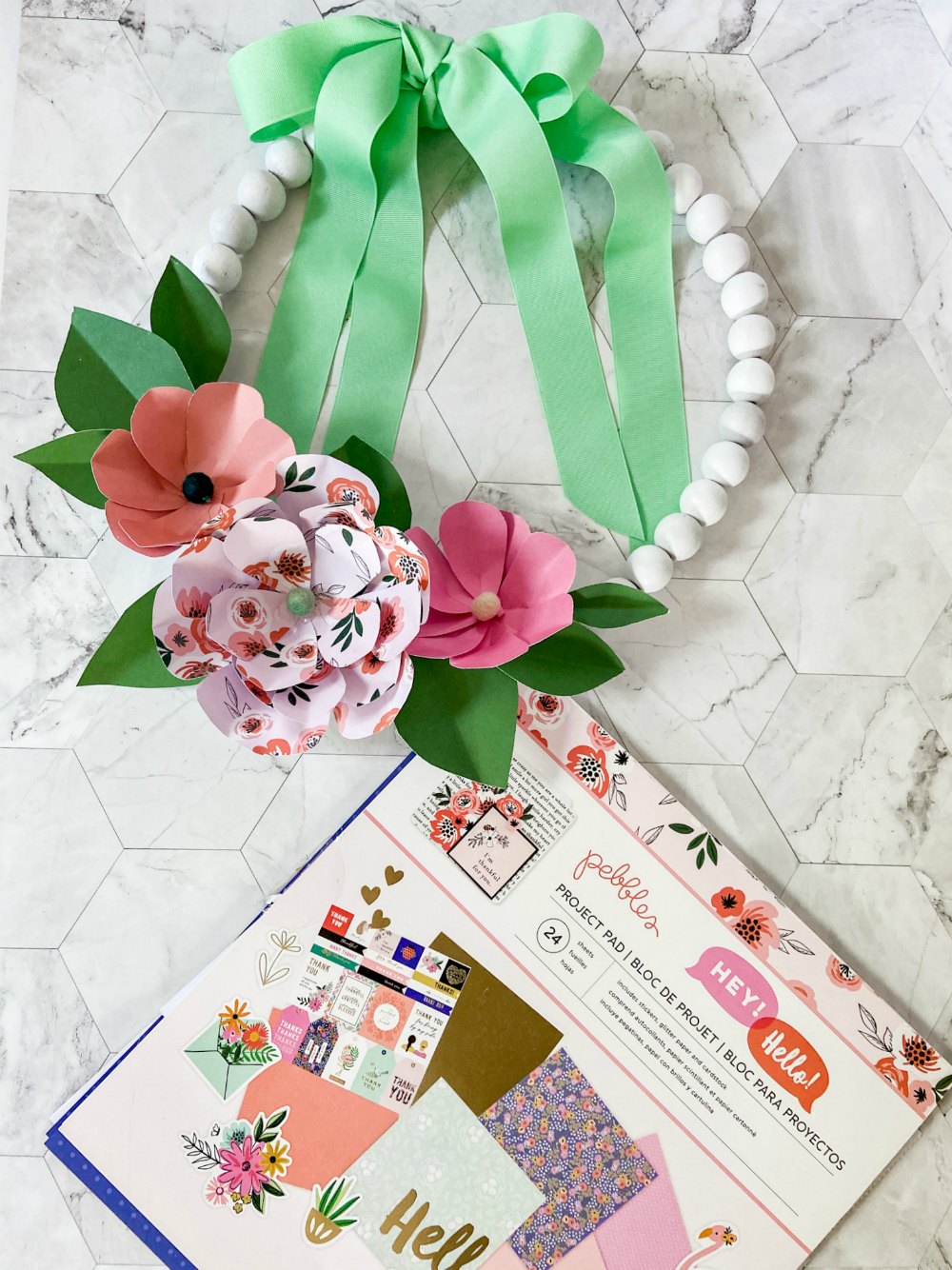 Hot Glue Gun
How to Make a Beaded Wreath with Paper Flowers

Print Off the Free Petal and Leaf Template
Just right click on the Free Petal and Leaf Template. Save it to your computer and print it out.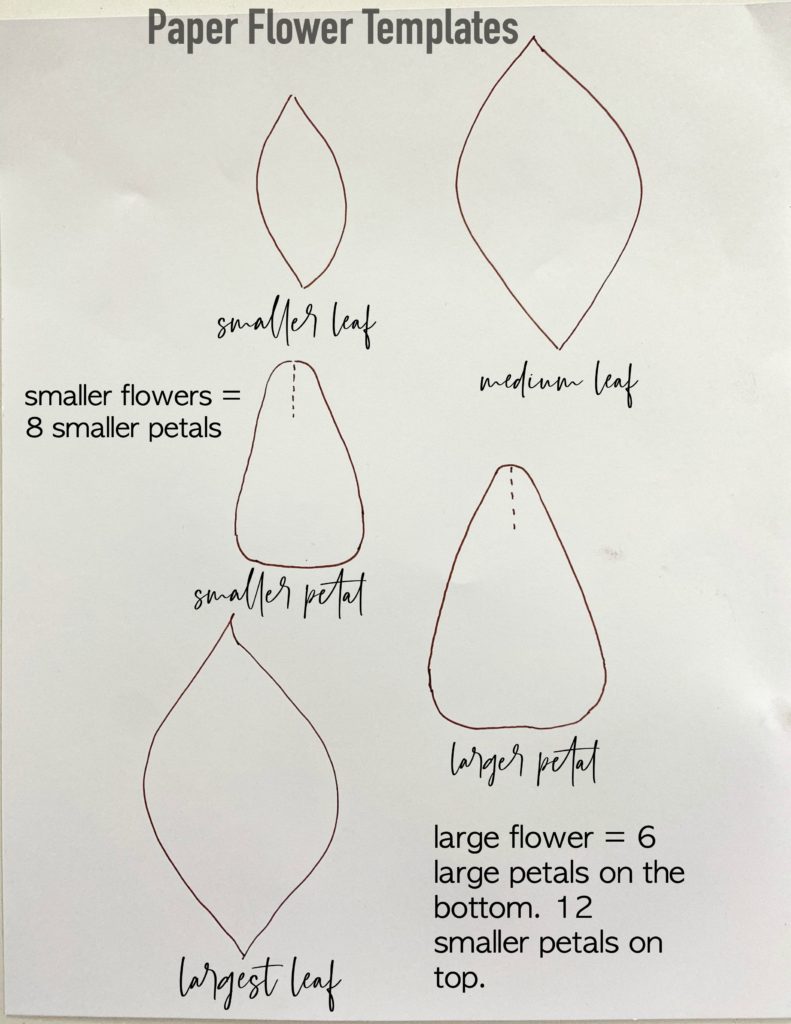 Trace the Template onto Paper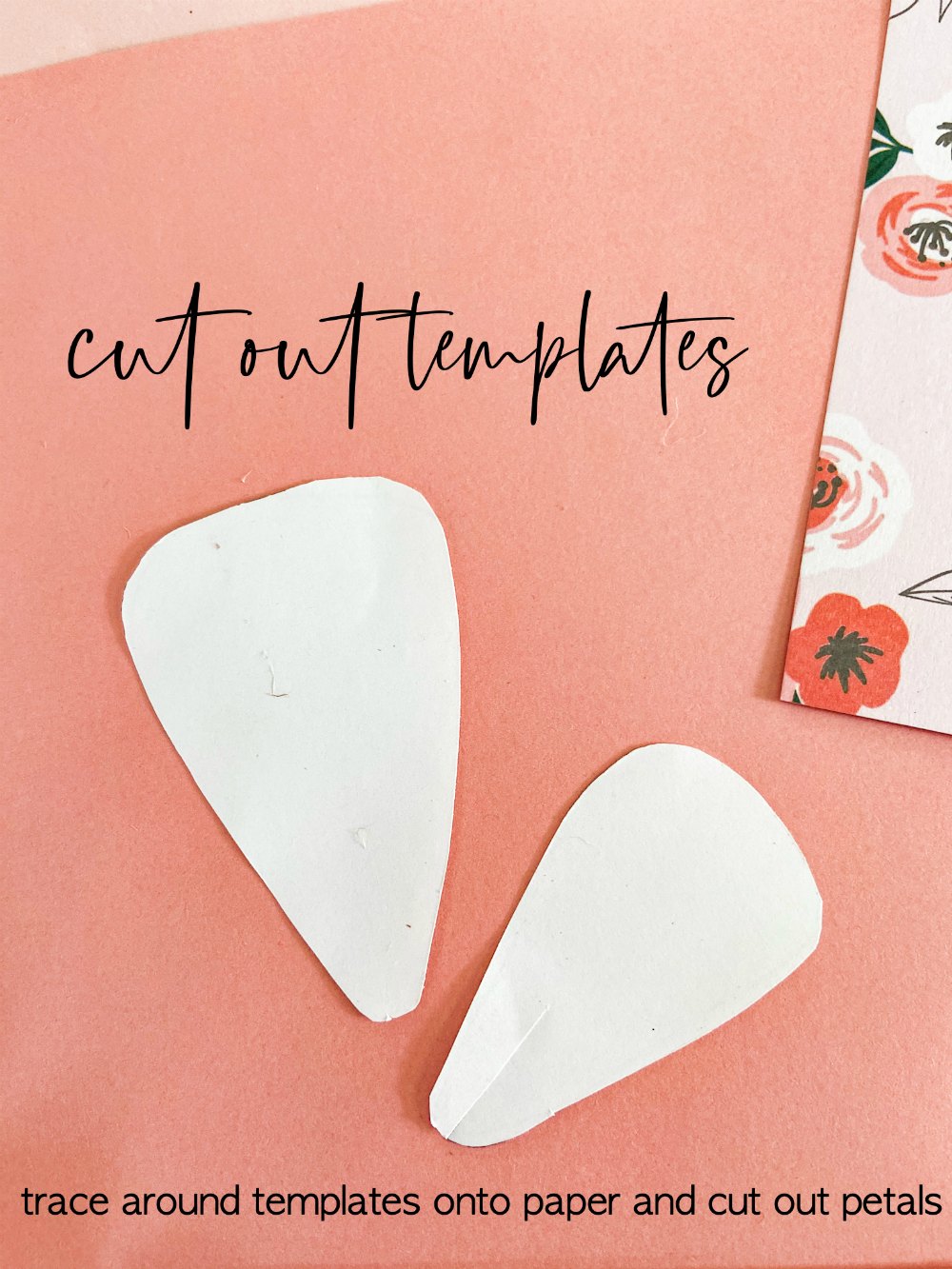 Trace the template onto the paper you want to use for your flowers. For the larger flower I used 6 large petals and 12 smaller ones. I cut a slit at the base of each petal, hot glued one part on top of the other. This creates a 3-D effect. Then gently fold the top together to make the leaf bend.
Add Petals to Circle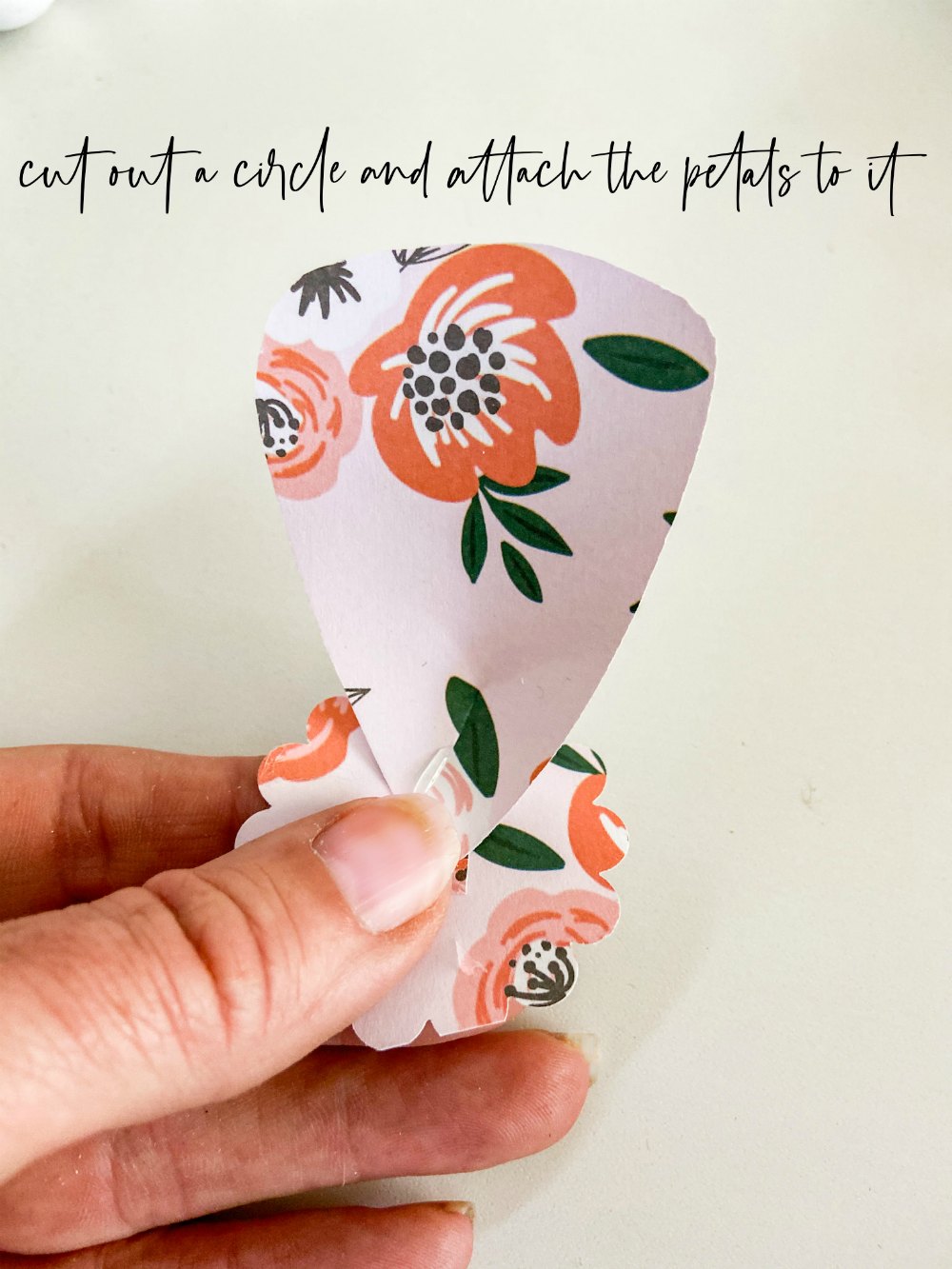 Once all of the flower petals are cut out, hot glued and bent to shape, add them in a circle to a circle of paper.
String Beads onto Wire
Once your flowers are done, make your beaded wreath form. String beads onto your wire. Shape the wire into a round circle. I attached the ends by folding the wire around both ends. There is a space but I covered that up with the flowers.
Arrange Flowers on Wreath Form
Play around with the placement of your flowers. Once you have decided, hot glue them onto the beads. I hot glued the flowers on the front and let it cool. Then I flipped it over and hot glued them from the back so they were extra secure.
Add Petals
I cut out all three sizes of petals and used them all on my wreath. I like the way they stick out on the edges and really spotlight the paper flowers.
Wrap Ribbon at the Top
I added a bow to the top of my wreath. You don't have to add a bow if yu like a more simple looking wreath.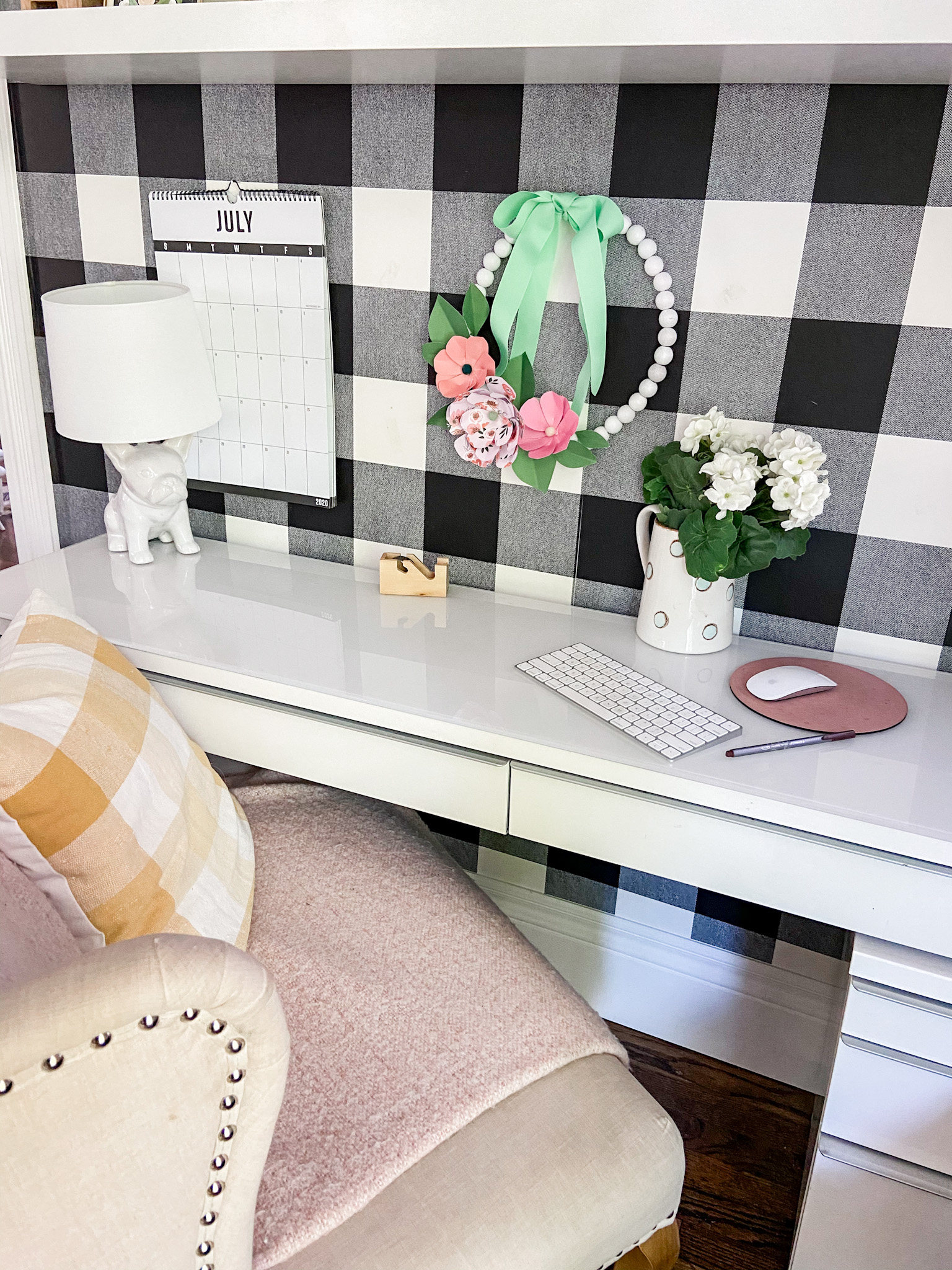 Hang it Up
I hung my wreath in my little office nook. I love the way it brings a little summer sunshine into our room!
Head Over to JoAnn Stores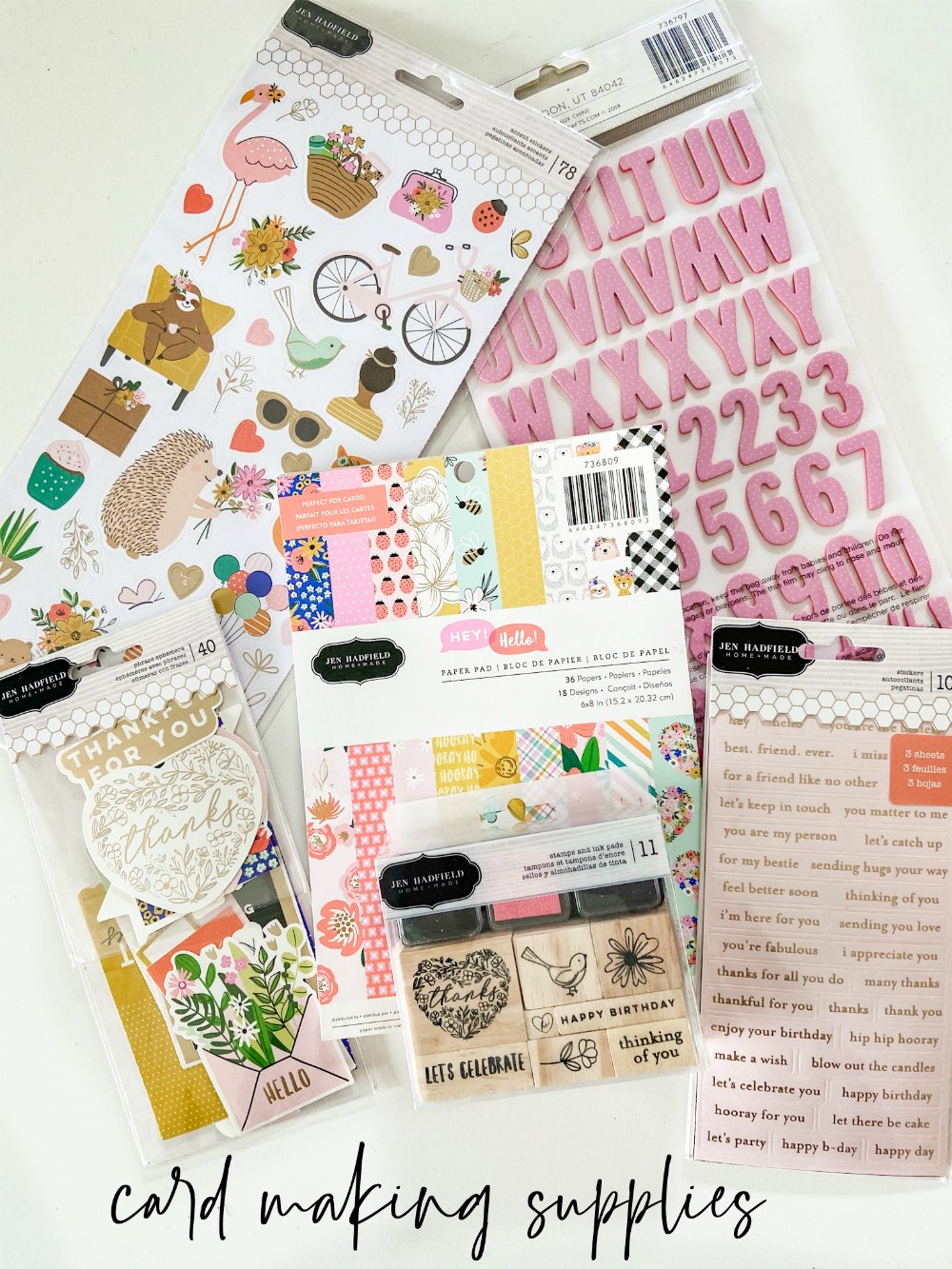 You can grab all of the items in this wreath tutorial at JoAnn Stores. And if you see my collection there, I would love to have you tag me on Instagram at @tatertotsandjello. And if you make one of these wreaths tag me too! I would love to see what YOU are creating!
Have a Happy Day!
xoxo

Disclosure – I am a designer with American Crafts and Pebbles.