I spent yesterday working on making a little Valentine Vignette in my little Beadboard nook. I love that little space. Enjoy these Paper Rosettes!!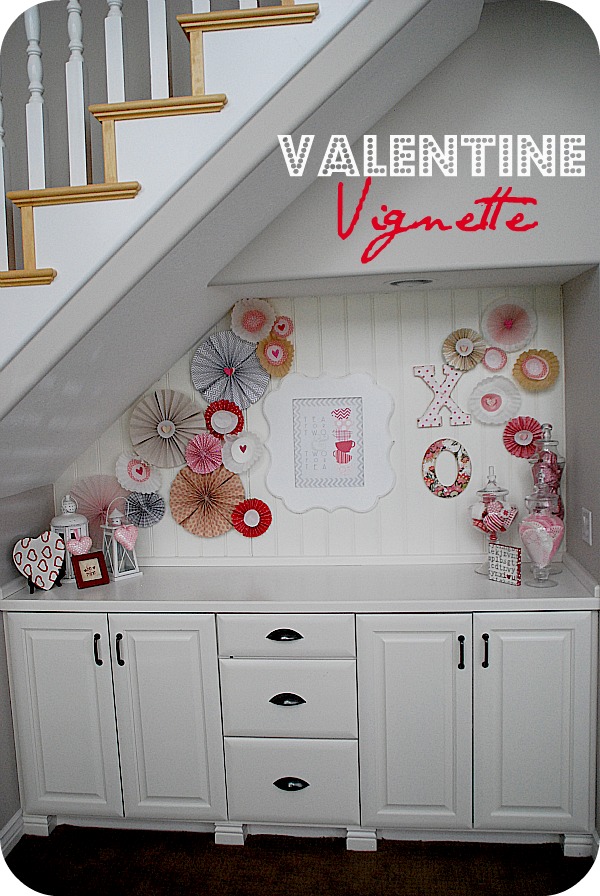 One of my favorite things in the world is pretty paper. And I was so lucky to pick up some beautiful paper at the CHA show over the weekend. I had a great time turning some of that paper into pretty paper rosettes to hang in my nook. And they are so easy to make. It's a great way to decorate for a holiday or create some dramatic impact for a party.
I wrote a more in-depth tutorial on how to make the Paper Rosettes over on the Babble Home Ec blog, where I write 3 times a week. So head over there for more details on how to make them. They are seriously so easy to make and all it requires is paper, a stapler and embellishments. I might be decorating my entire house in rosettes soon – lol.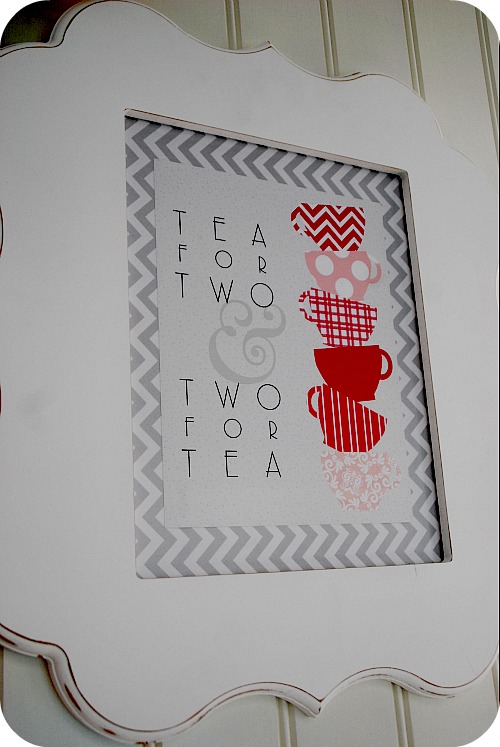 I also downloaded a very fun printable from the very talented Lara @ Less Cake More Frosting. It says — Tea For Two & two For Tea. I love the bright pink and grey together — so pretty.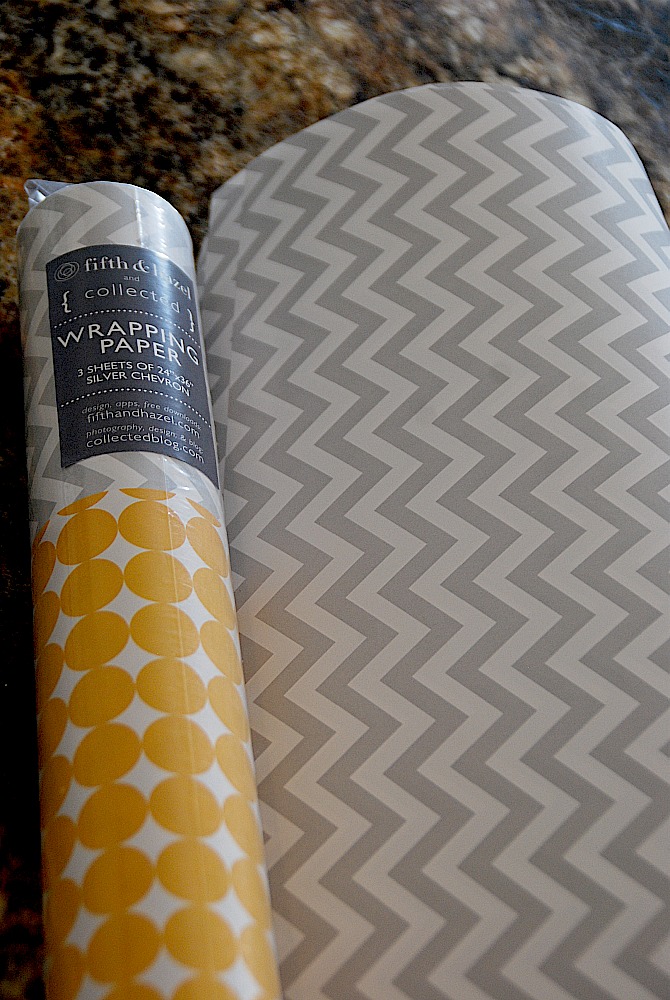 And the size was a little small for my frame, so I backed the printable with some left-over chevron wrapping paper I ordered from Fifth & Hazel. It's the same paper I used to line my kitchen cupboard. I love it!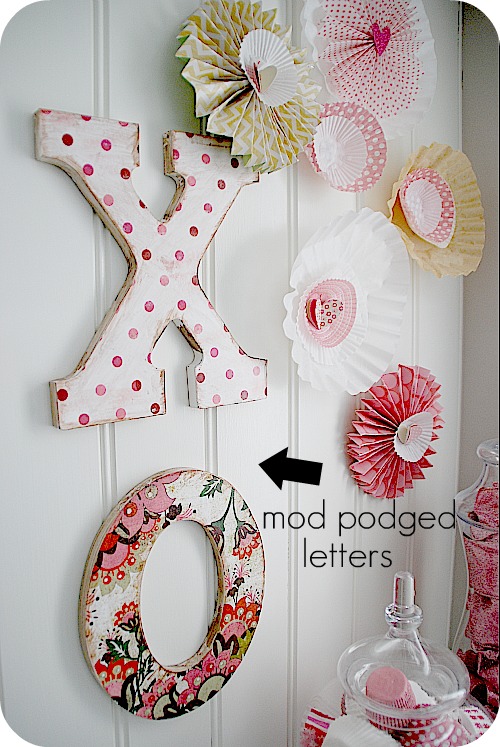 I mod podged an X and O, and main picture and hung them with 3M Command Picture Hanging Strips: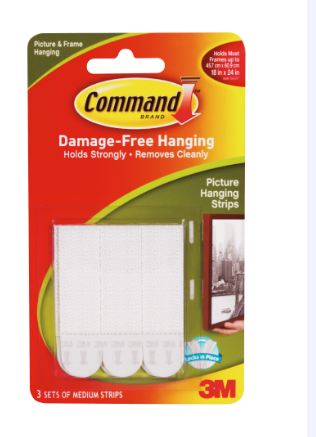 I don't know what we did before they invented those. I guess we had a million holes in our walls. I love that I can change up that space as often as I want without damaging the beadboard.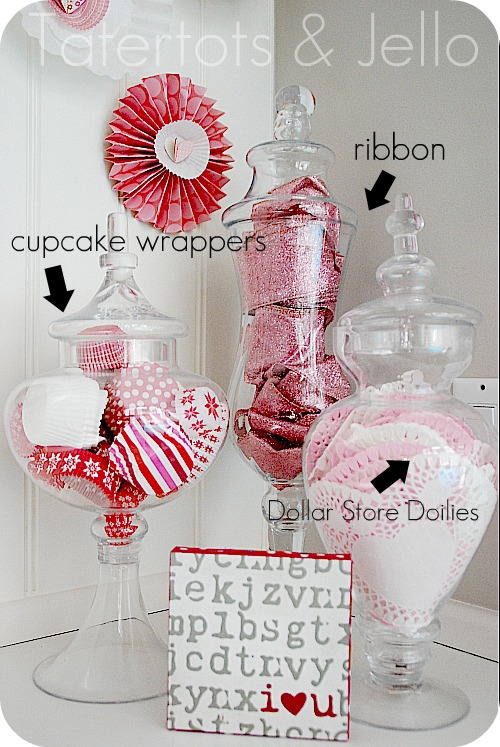 I also filled some apothecary jars with some Dollar Store doilies, cupcake liners and sparkly ribbons.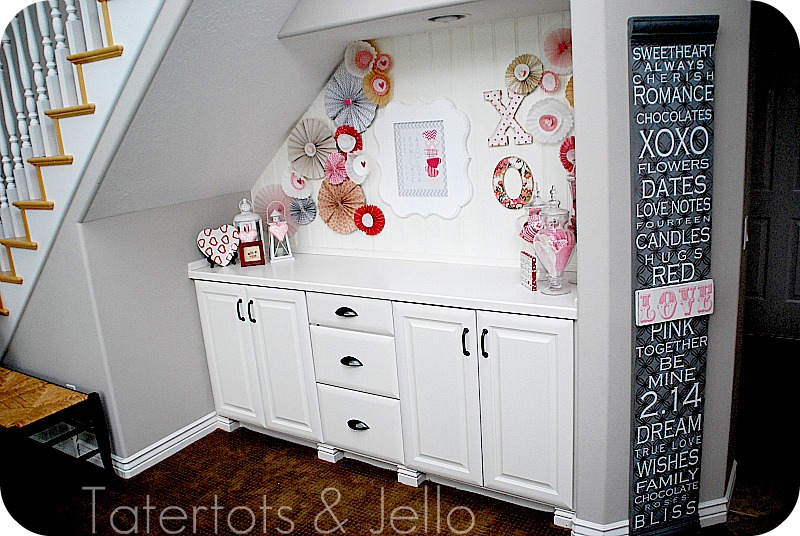 (Paper via American Craft and Dear Lizzy)
Now bring on the ♥♥♥ Day – I'm ready!!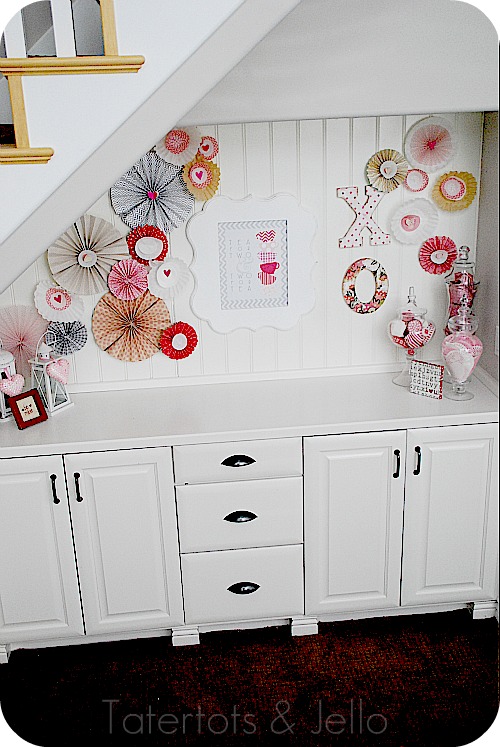 Do you have a space you like to change up for different holidays?
Here's my little nook before: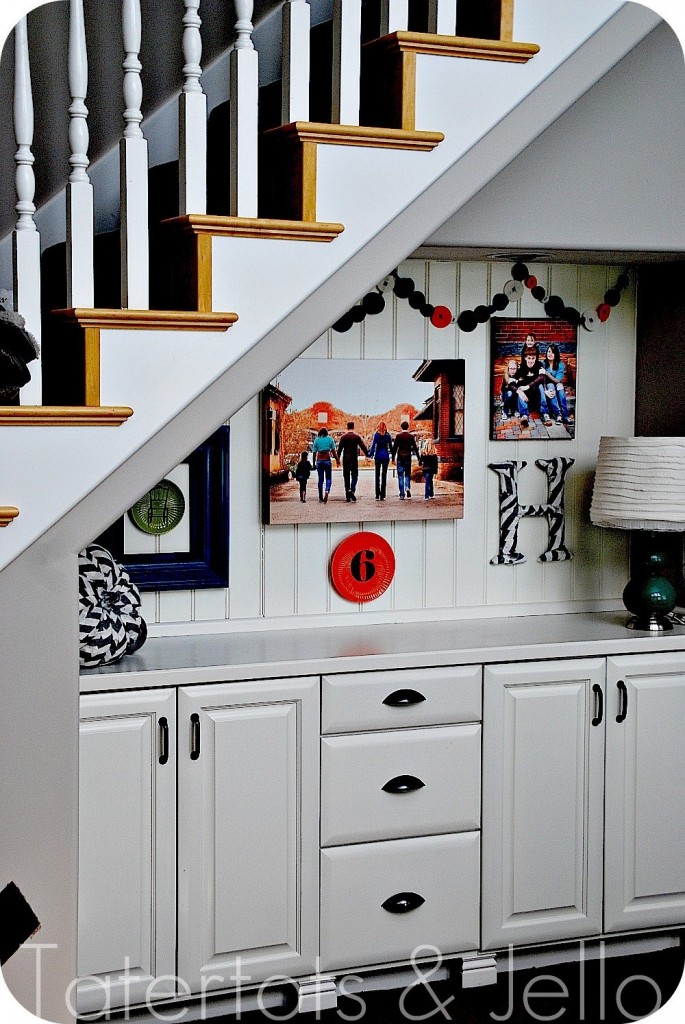 Picture Nook
That little nook makes me so happy.
Have a Beautiful Friday!!
xoxo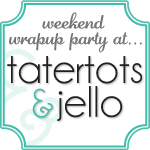 PS — It's my favorite day of the week! I am so excited for the Weekend Wrap Up Party. I can't wait to see YOUR Great Ideas. The party starts tonight at 6 PM MST – I hope you can stop by!!