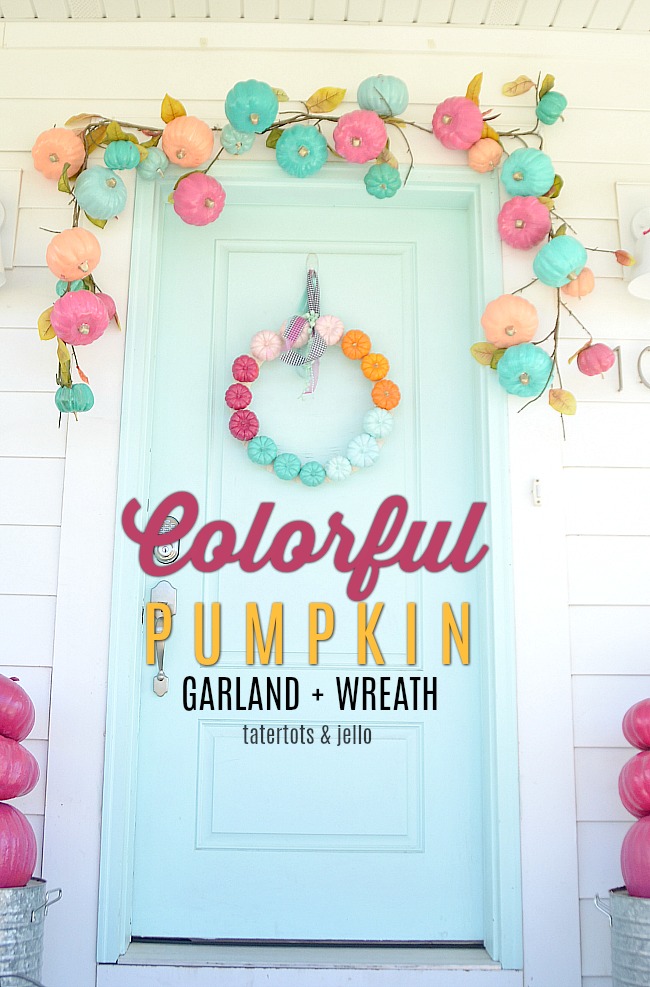 Easy Pumpkin Rainbow Wreath
(this post contains affiliate links)
We are loving our COLORFUL HAPPY Fall Porch! My goal this year was to bring COLOR into our home and it's been fun creating projects that reflect that goal! We loved our COLORFUL Fall Mantel:
And Our COLORFUL Fall Porch:
One of the things I loved making most for the porch was the wreath. I initially started creating a bright and colorful felt wreath with felt flowers. And although I still really like that idea, once I started putting the porch together I decided it would be simpler and more pleasing to make a simple pumpkin wreath, bringing in the same paint colors as the painted Dollar Tree pumpkin vine I made to go over our front door.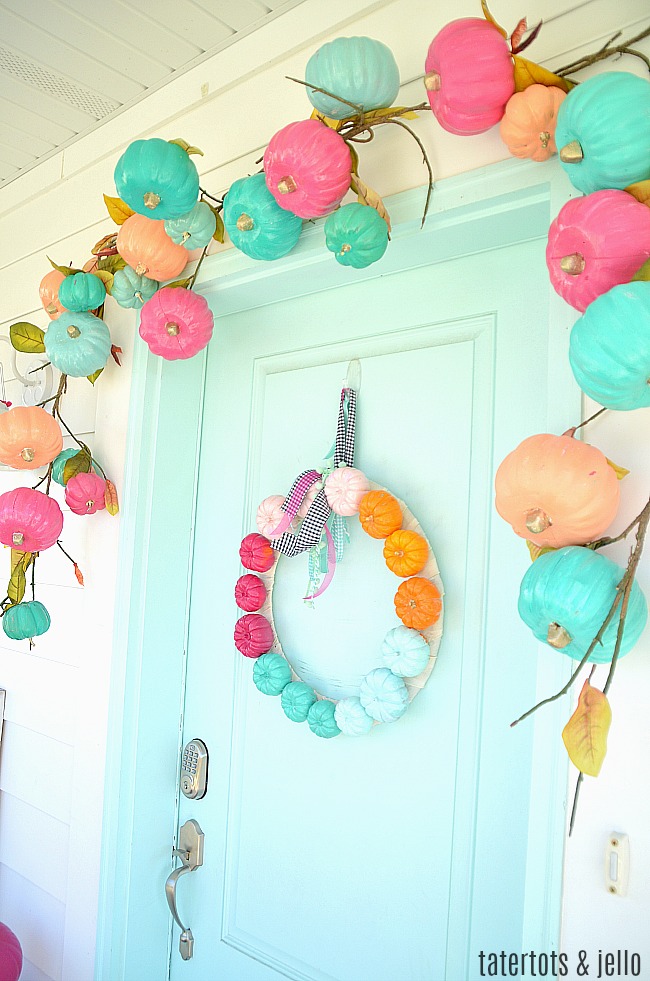 Easy Pumpkin Rainbow Wreath
I think the simple pumpkin wreath is the perfect simple touch for our Fall/Halloween decor!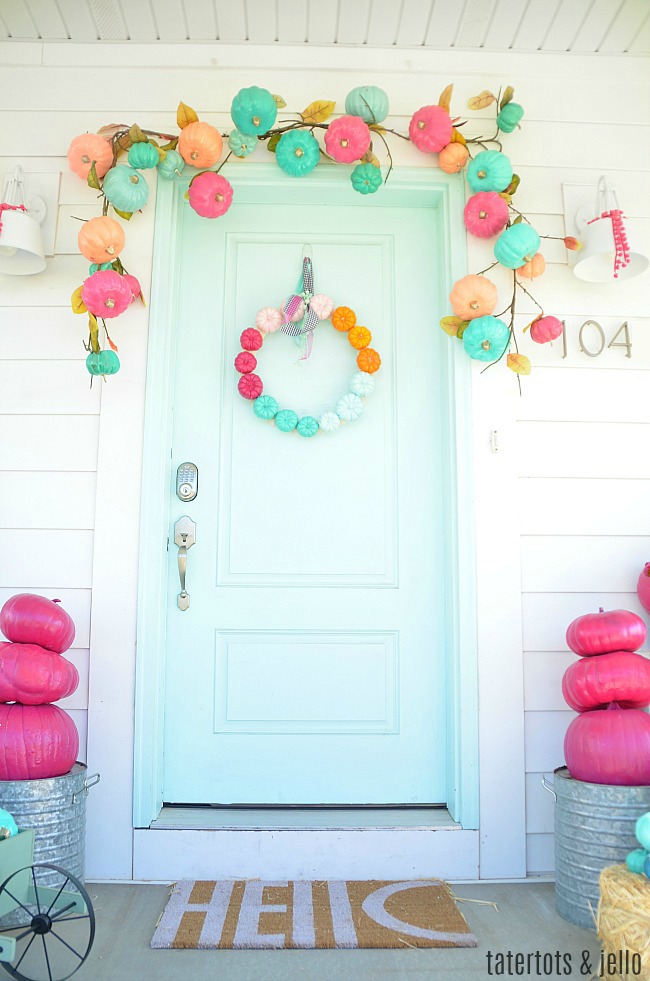 Here's how to make a super easy Pumpkin rainbow Wreath:
Easy Pumpkin Rainbow Wreath
Supplies:
Flat Wreath Form

Ribbon to wrap around the wreath. I used two rolls of 3-inch wide, 3 yard length ribbon

Hot glue gun
15 mini pumpkins (you can use foam or real pumpkins)
4-5 colors of craft paint. I left 3 of my pumpkins the original orange color and didn't paint those.
3 – 24 inch lengths of ribbon to tie at the top of the wreath and secure onto your wall or door.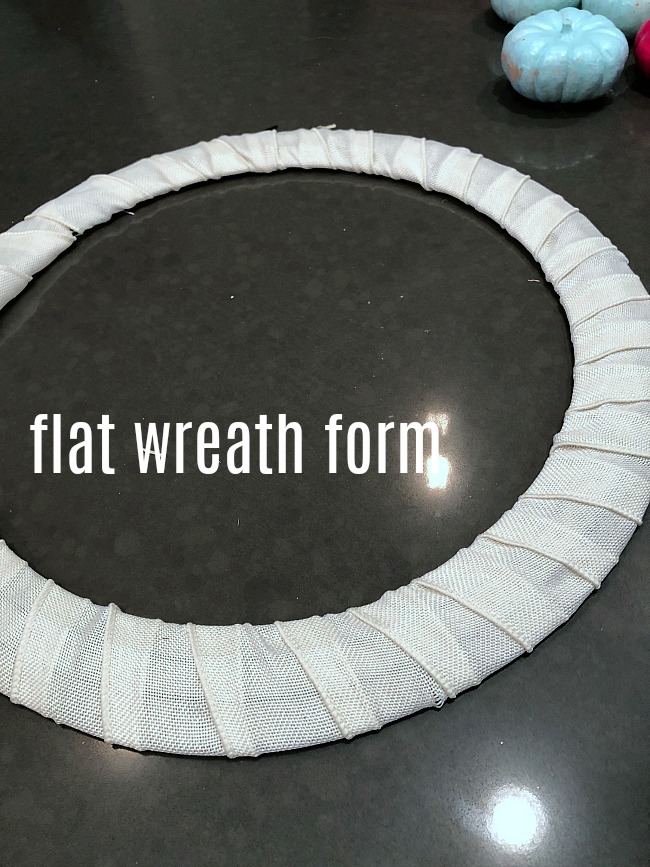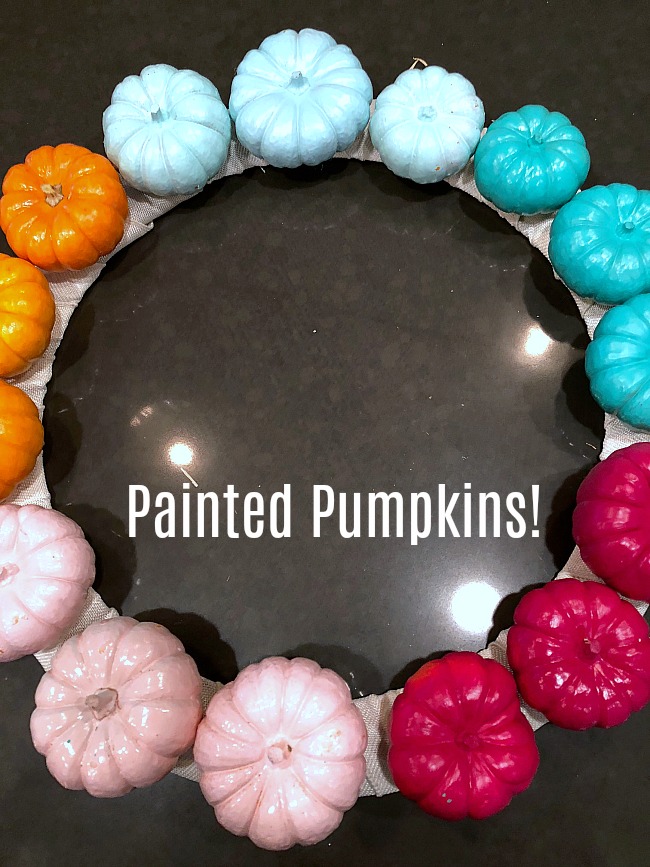 Directions:
Wrap your wreath form with ribbon.
Paint your pumpkins – 3 pumpkins in each color. 5 colors.
Hot glue or Heavy glue each pumpkin onto the wreath form.
Wrap some ribbon around the top of the wreath and hang it up!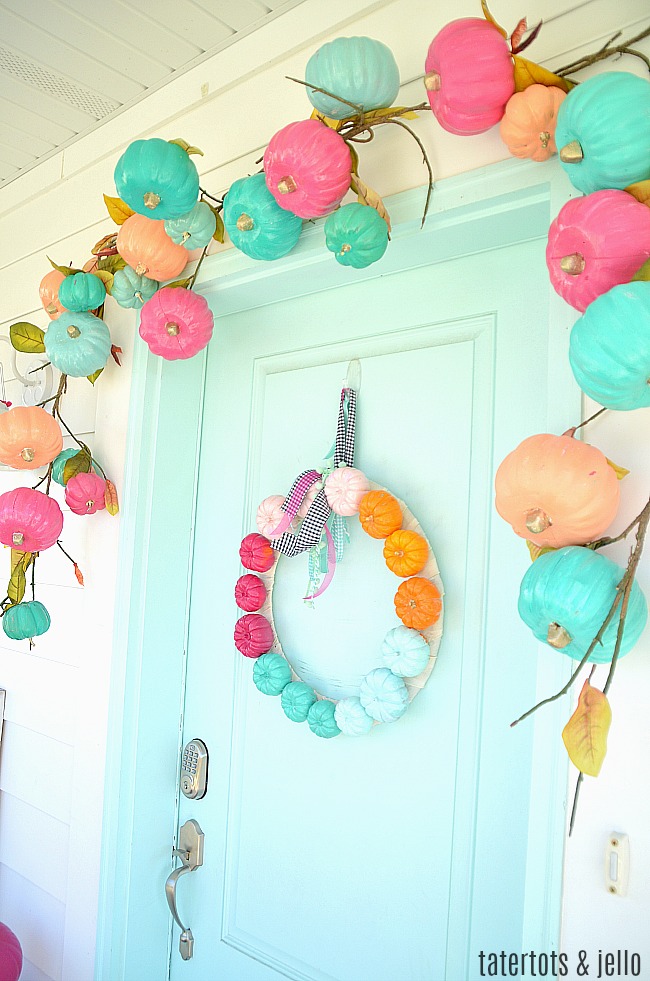 Here are a few other Fall and Halloween wreaths I've made: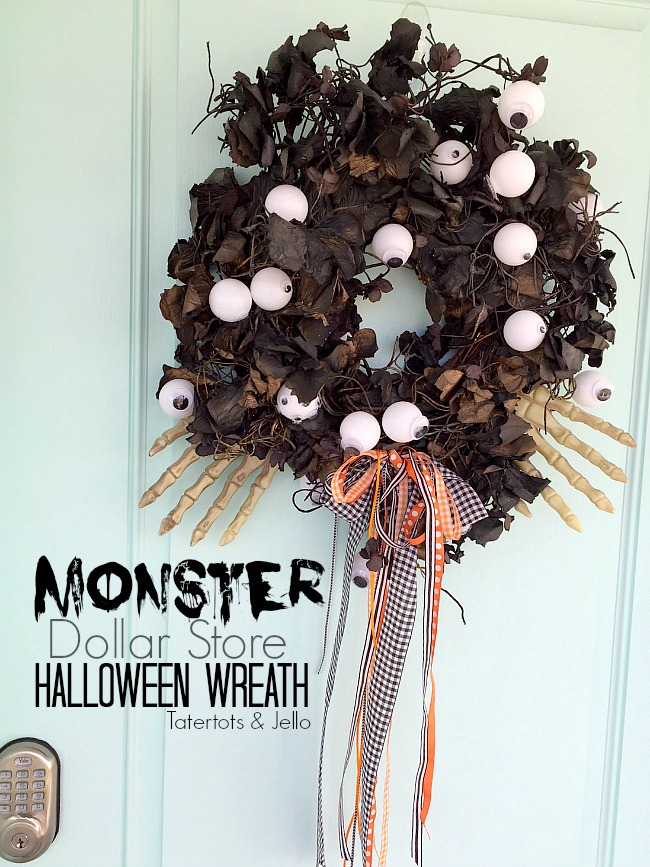 Monster Dollar Store Halloween Wreath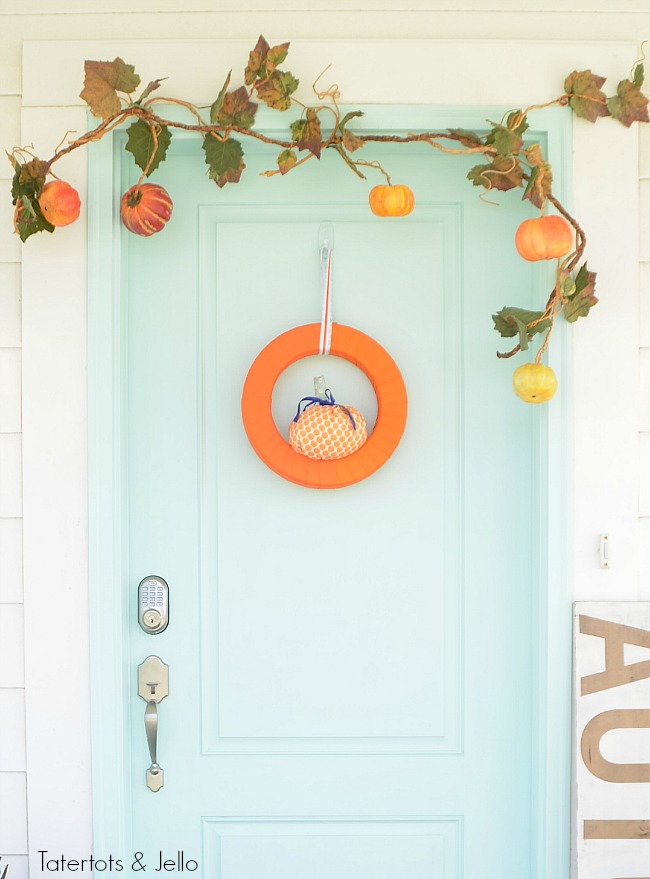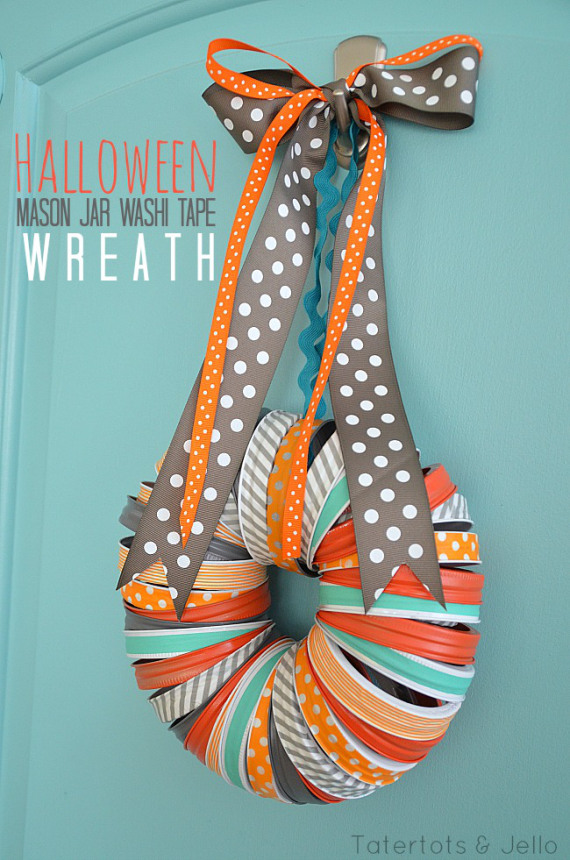 Mason Jar Lid Washi Tape Wreath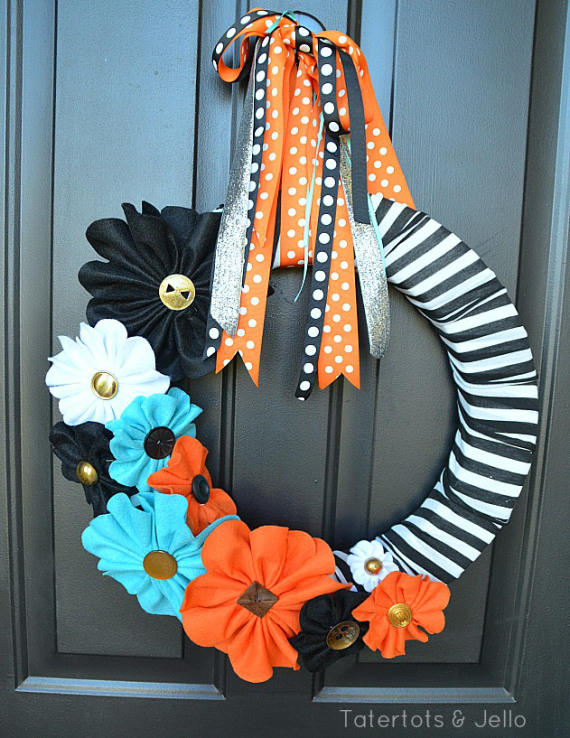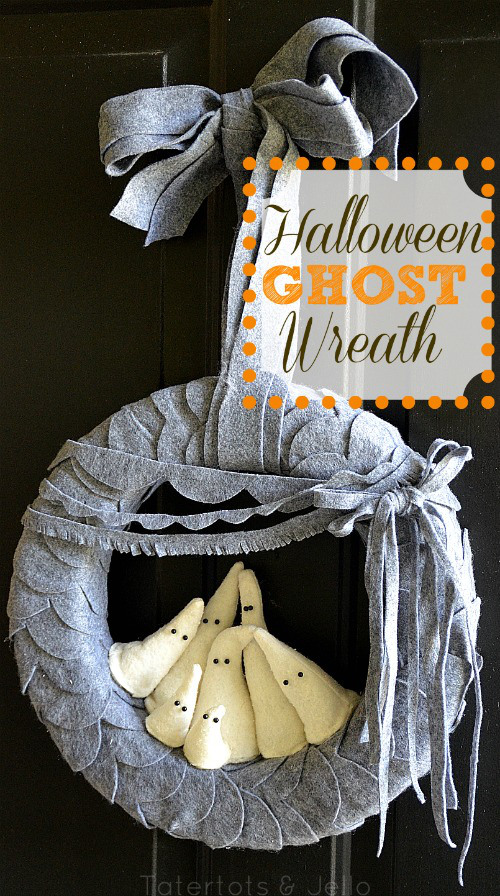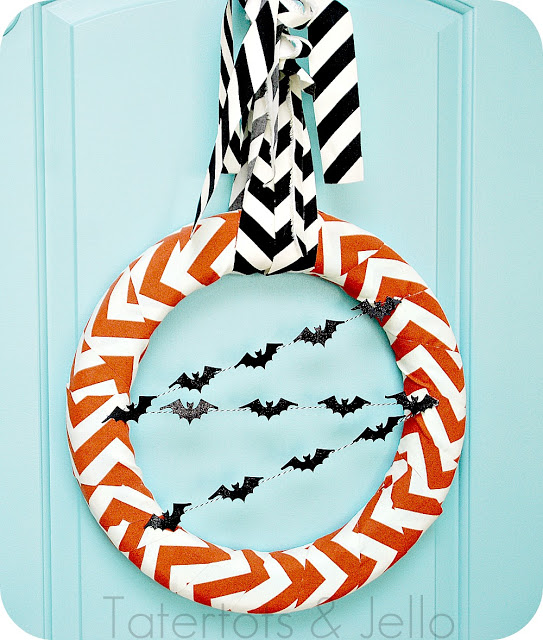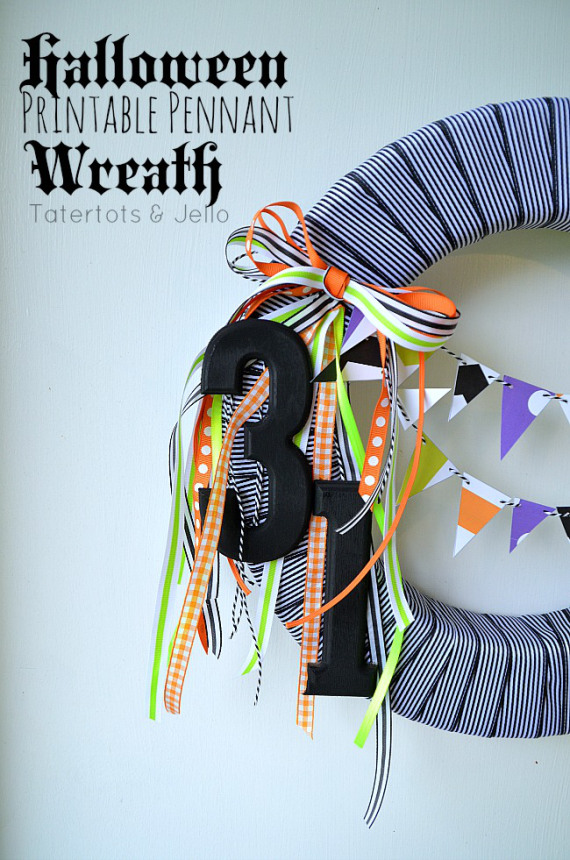 Halloween Printable Pennant Wreath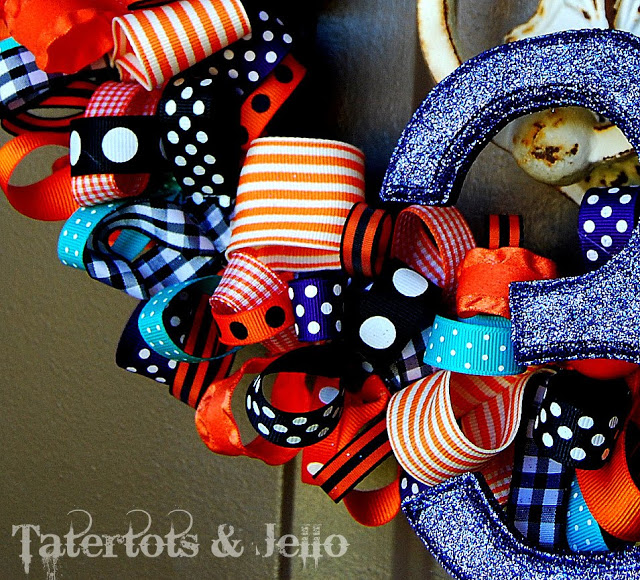 Halloween Ribbon Wreath
Are you decorating for Halloween?
Share YOUR ideas with us!!
xoxo