Hi, my name is Anna, and I blog at My Life and Kids. I'm thrilled to be visiting at Tatertots & Jello today!
I had three kids in three years and whew has my life changed! Just a few years ago I had a job I loved, a house in the city and a social life. Now I stay home with my three kids, I live in the suburbs, I wear mom jeans, AND I drive a minivan! In my spare time, I blog about it all at My Life and Kids.
Today, I'm going to share one of my favorite holiday projects with you.
Jewelry Christmas Tree
Here's What You'll Need
Frame (without glass)
Cardboard cut to fit the frame
Fabric to use as your background (I used green burlap)
Tape to hold your background fabric onto your cardboard
Costume jewelry, necklaces and/or buttons (you can pick these things up at yard sales – or visit grandma's house)
Elmer's Glue
First, I cut my green burlap to fit my cardboard backing and covered the cardboard – keeping it in place with some duct tape. (Don't worry – you won't see the back!)
Then I went through my costume jewelery and created the general outline of my tree (no gluing yet). I taped off the center so that my tree would be nice and straight.
I also spent a fair amount of time pulling clasps off of earrings so that they would lay flat on my Christmas tree.
Once I was happy with the shape of my tree, I used Elmer's glue to glue down every individual piece of jewelery in the outline shape.
Then – I started filling in the middle of my tree. Gluing each piece as I went.
When I was finished with this step, I had a fairly flat jewelry Christmas tree with several holes in it.
To fill in the gaps, I cut apart several old necklaces.
I filled the gaps with glue, and I sprinkled in my necklace beads.
It was a little like icing a cake. I let everything dry overnight, and the next morning, I held my tree over a bucket and stood it up. I gave it a few pats on the back to shake off any loose beads.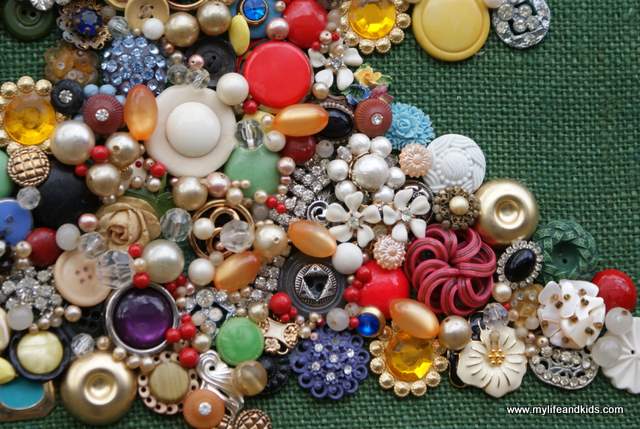 Then I fit it into my frame and admired my jewelry Christmas tree!
For more fun holiday projects, stop by My Life and Kids or find me on Facebook.
While you're there, you can learn
my secret to a happy marriage (please don't tell my husband!)
my answer when people ask, "Do you like staying home?"
AND why my mom has to use the coffee shop drive through.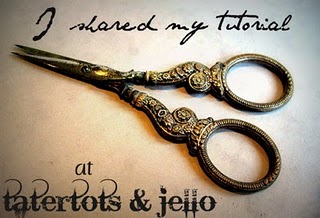 Thanks Anna!! That is such an AWESOME project!! Here are a few more fabulous projects from Anna:
Head over to My Life and Kids and give Anna a little TT&J love!!
xoxo
PS — Are you looking for some handmade items to make for the guys in YOUR life? Kojo Designs is having a great series right now — Guy Gifts. I'm sharing a little project I made for my hubby today.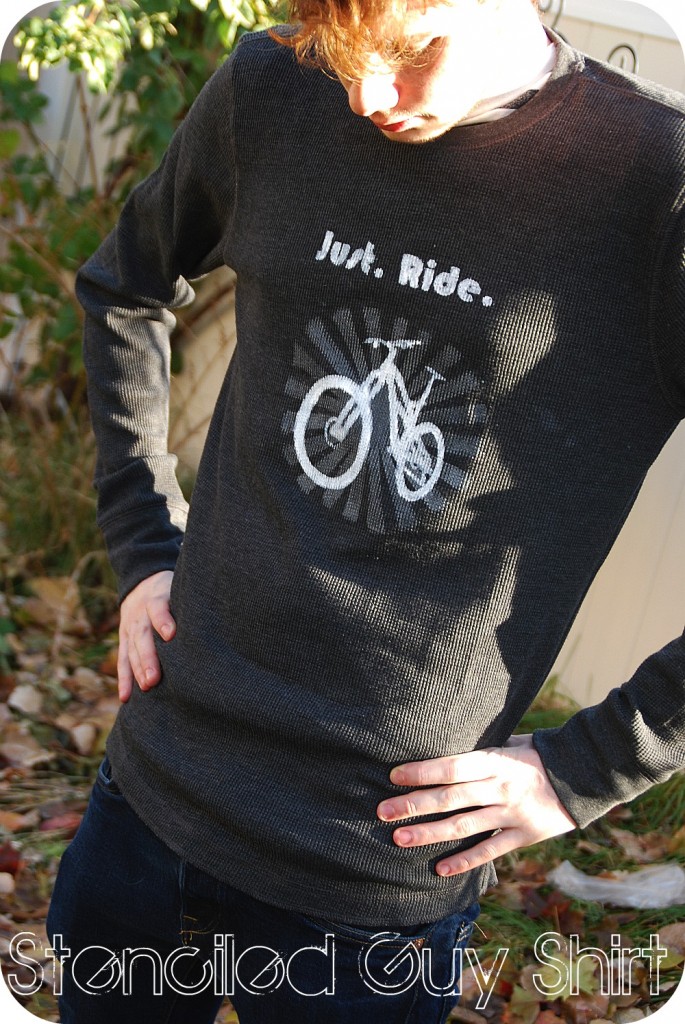 Plus, I'm spotlighting one of my new favorite blogs at SNAP today – come over and see who it is!

And, it's Friday!!! Time to show off YOUR Great Ideas!! Come join us for The Weekend Wrap Up Party — my favorite time of the week!! The party starts @ 6 PM MST.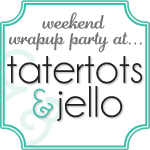 Happy Friday!!!
xoxo


This post sponsored by Oh My Crafts: