I love Summer!!
One of the best things about Summer are hot days and popsicles.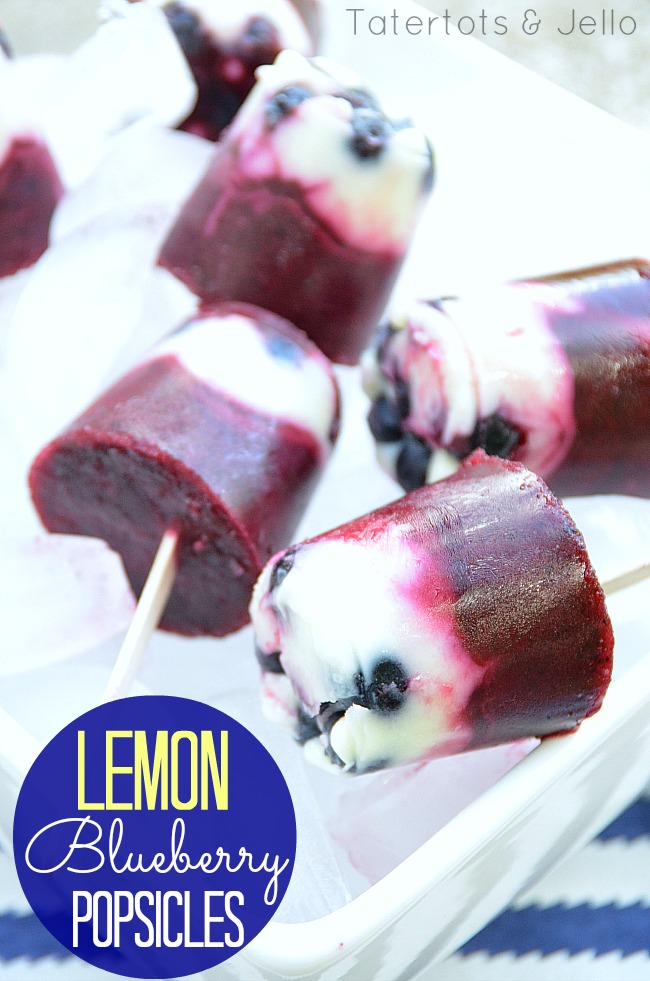 My kids can't get enough popsicles. We've had a great time experimenting with some new flavors this year. One of our favorite combinations is lemons and blueberries. So the other day we made up some Lemon Blueberry Popsicles and they were a hit!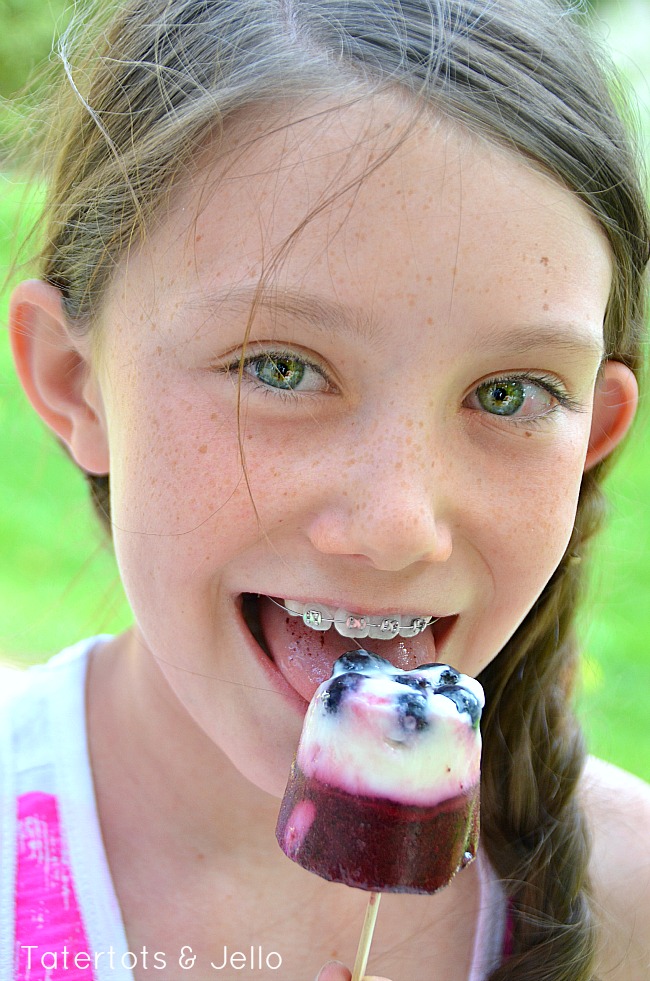 I love that they are super easy to make.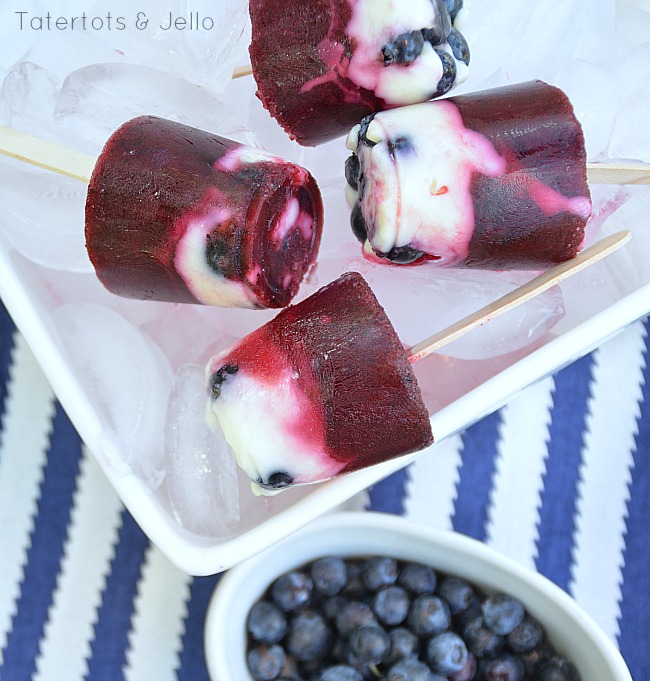 Here's the easy recipe:
Ingredients:
2 cups lemon yogurt
1 cup Blueberry Juice Cocktail
I cup fresh Blueberries, plus 1/4 cup
Kid-sized plastic cups and popsicle sticks
Directions:
Combine the Blueberry Juice Cocktail and 1 cup blueberries and blend on high until smooth.
Put a few blueberries at the bottom of each cup, covering the bottom.
Scoop yogurt over the blueberries, filling the cup half way.
Then pour the blueberry mixture into the cup unti it's almost full.
Finally insert a popsicle stick into the cup.
And freeze overnight.
Makes: 12 mini-plastic cups or 8 popsicles if you are using standard-sized popsicle molds.
And enjoy!!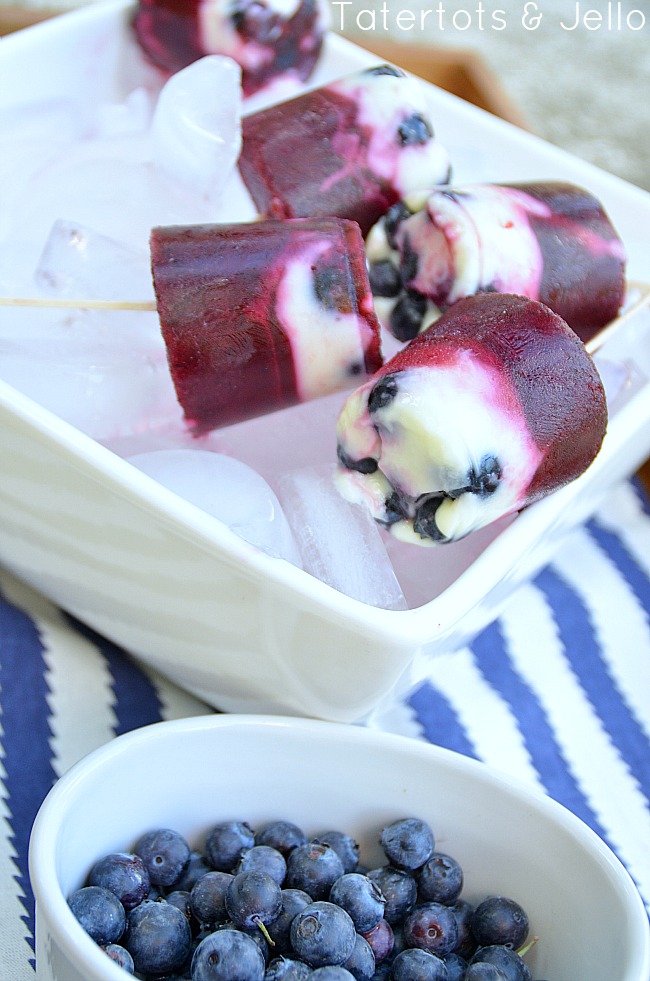 These would be fun to make for the FOURTH – kind of red, white and blue!
Have you made any homemade popsicles this year? What kind have you made?
Let me know in the comments – I would love to know what kind of popsicles YOUR family loves!!
(and leave me a link to your popsicle recipe – if you have posted one. I would love to come over and see it!)
Have a Delicious Day!
xoxo