How to make a felt flower embroidery hoop saying wreath. Create a saying for spring and put it inside an embroidery hoop with felt flowers. It's fun to make and will welcome visitors to your home all summer long!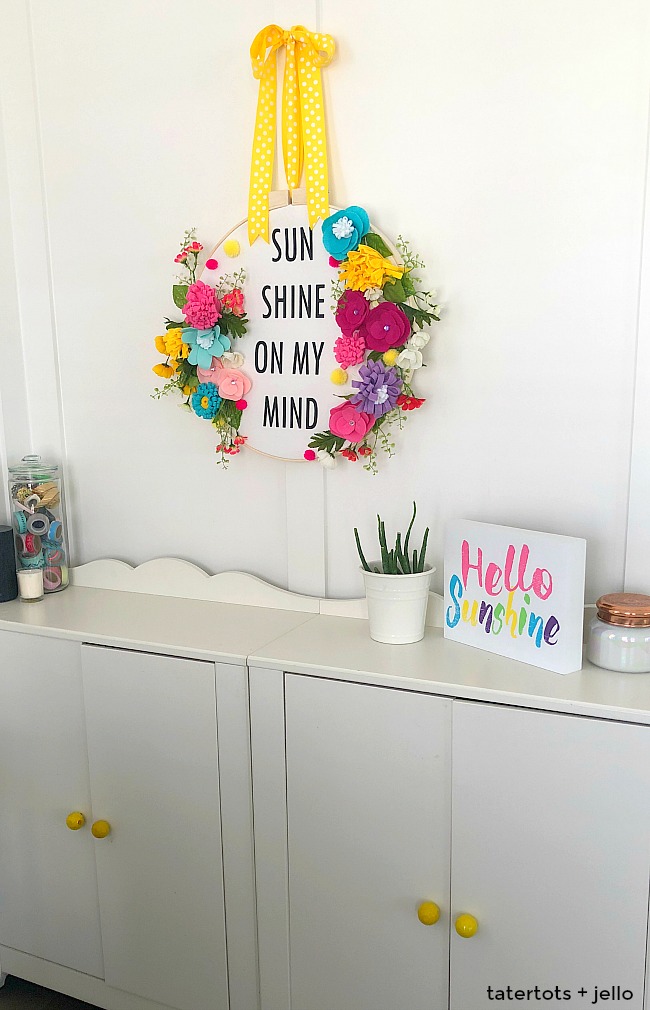 If you've been following along with me for long you might know that I love making wreaths. I think I could have a blog JUST about wreaths. I also love to switch things up and think of new wreath ideas. I've seen a lot of pretty embroidery hoop wreaths lately. I knew I wanted to make one. But I also wanted to Incorporate a saying with the wreath. I thought an embroidery hoop would be perfect to insert fabric with a saying inside!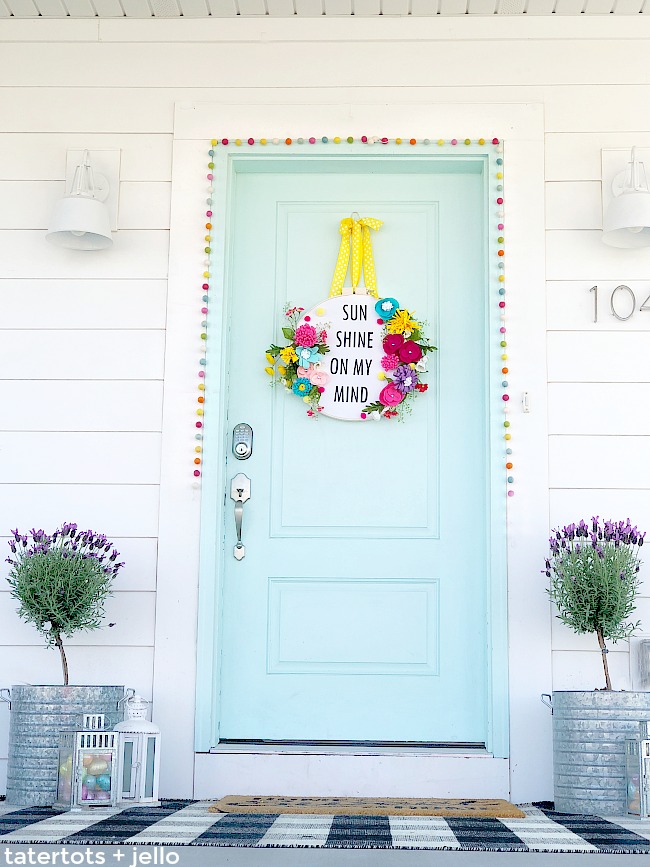 You can make this wreath and put ANY saying or quote inside! Think up your favorite saying OR you could also put your family last name and and established too – like SMITHS est. 2008 or something like that. The sky's the limit in terms of creativity.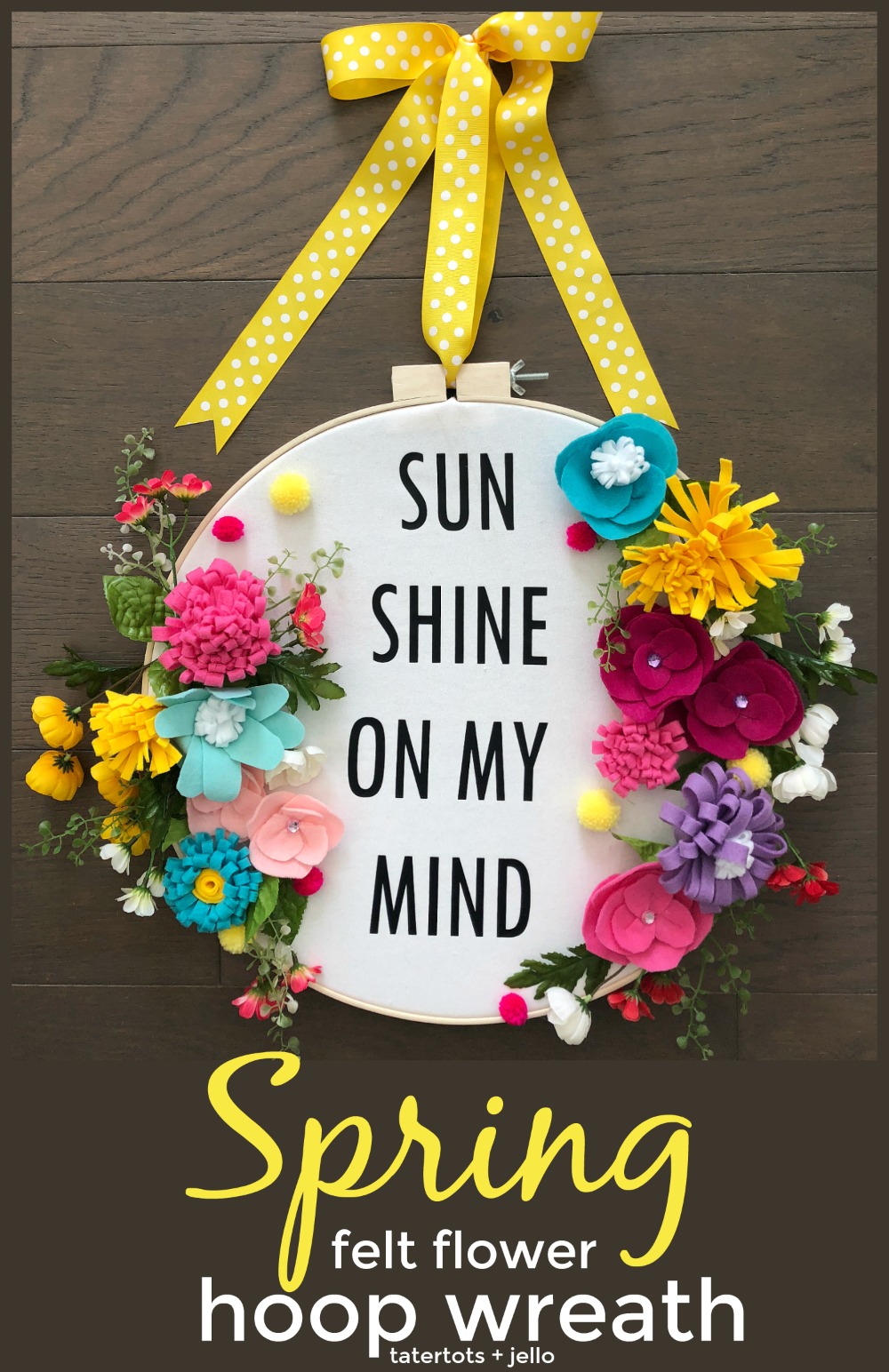 I also LOVE making felt flowers. I like doing projects while I watch movies or shows with my family. The girls and I were watching a movie and playing around at making felt flowers. It was so fun! There are SO many types of felt flowers you can make.
I wrote up a tutorial on how to make the felt flower ROSES. You can check out the full tutorial for those HERE.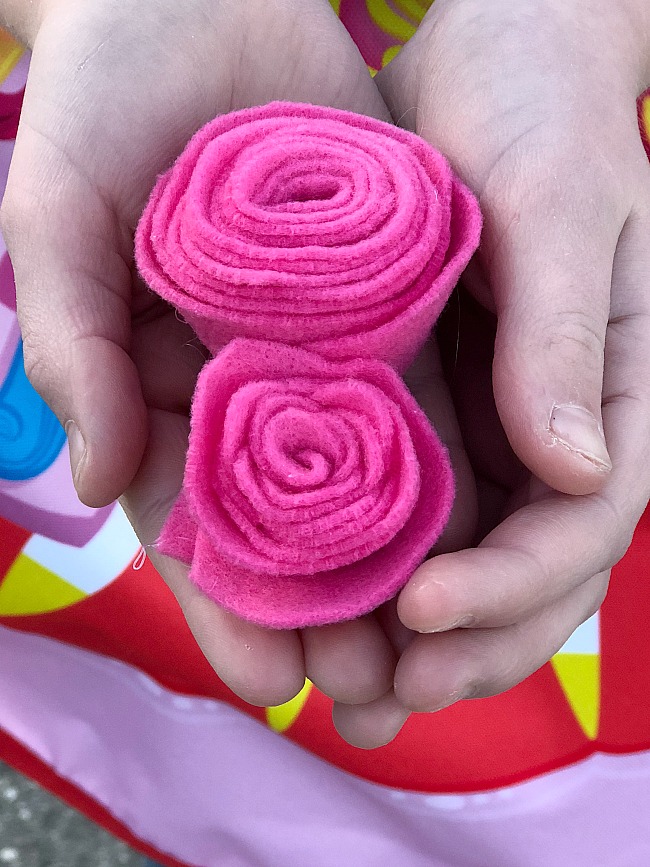 I need to write up tutorials for the other flowers too. But basically just make some shapes and experiment! It's super fun to do. You can make the felt flowers into little pins or hair clips too!
Here's the tutorial to make a Felt Flower Hoop Saying Wreath:
Supplies:
Embroidery Hoop
Fabric to put inside the hoop (I used white duckcloth)
Heat Transfer material
Craft Cutting Machine
(if you don't have a craft cutting machine you can use a sharpie pen and freehand your saying. If you do this I would recommend experimenting on a piece of paper until you get the version perfected. Then trace the pattern on your material with a pencil before you do the final version with a permanent pen.)
Felt sheets
Scissors
Hot Glue and glue sticks
Ribbon
Silk flowers and/or pom poms (optional)

Directions:
1. Decide what you want to say inside the wreath.
I used my Silhouette machine to create mine. I went into my Silhouette software and laid out the saying. Once your saying is ready and sized to fit inside the hoop, make sure you MIRROR the image before you cut it out. Because it is heat transfer you will flip it over to iron it on your fabric so it NEEDS to be mirrored.
2. Cut out the saying and iron it onto your fabric.
If you don't have a craft cutting machine, you can use a permanent pen (see above).
3. Put the fabric inside of the embroidery hoop and cut off the excess material.
4. Create the felt flowers.
See the tutorial above to create the rose flowers. For the other shapes, experiment.
5. Once all of the flowers are created, put them on the saying hoop.
Play with the arrangement until the placement is what you want then hot glue them on. I also used a few silk flowers and pom poms on mine.
6. Add ribbon to the top of the wreath and hang it up!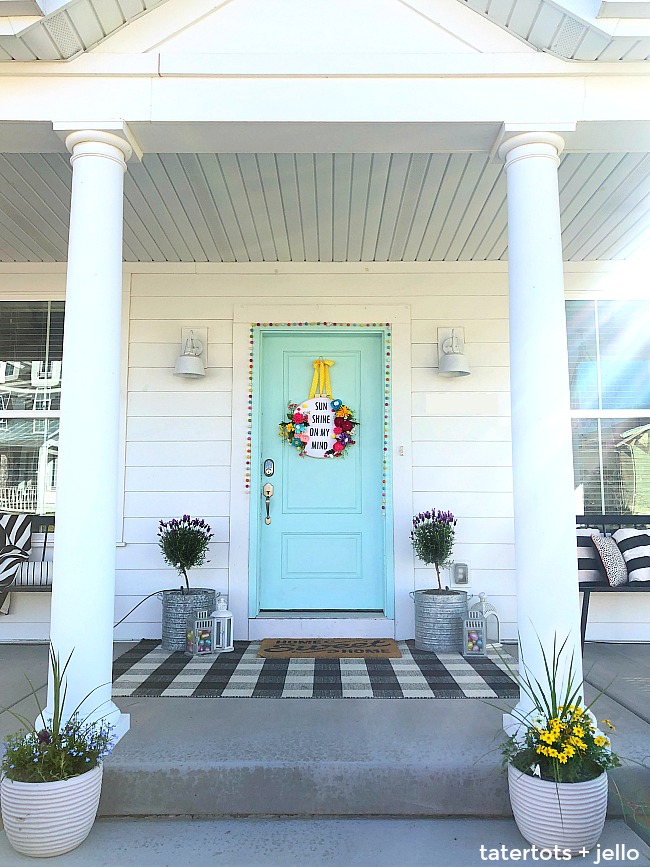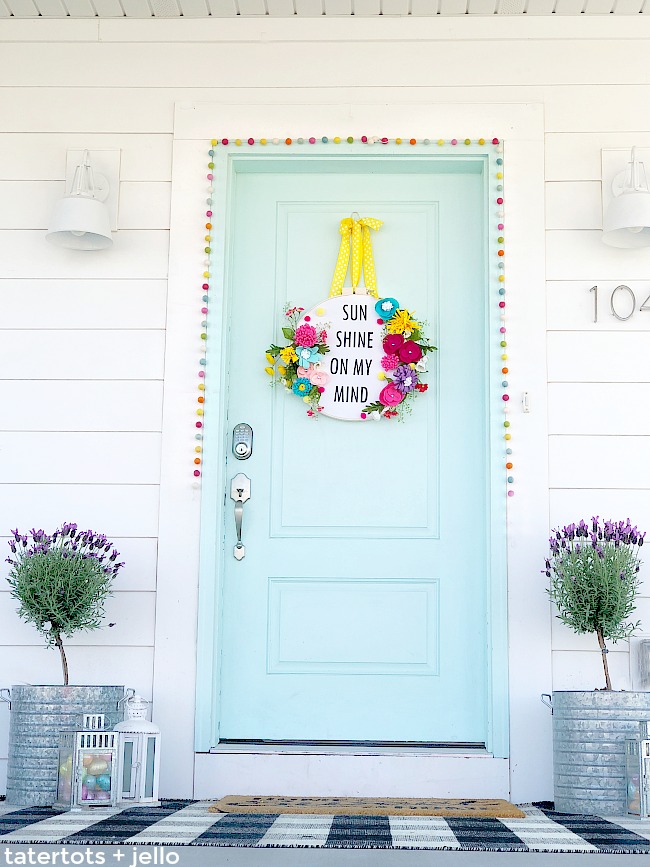 That's all there is to it! This is a fun wreath to put on your front door or hang inside – on a wall, above a fireplace.
I hope you enjoyed this tutorial! Here are a few other wreaths I love for Spring!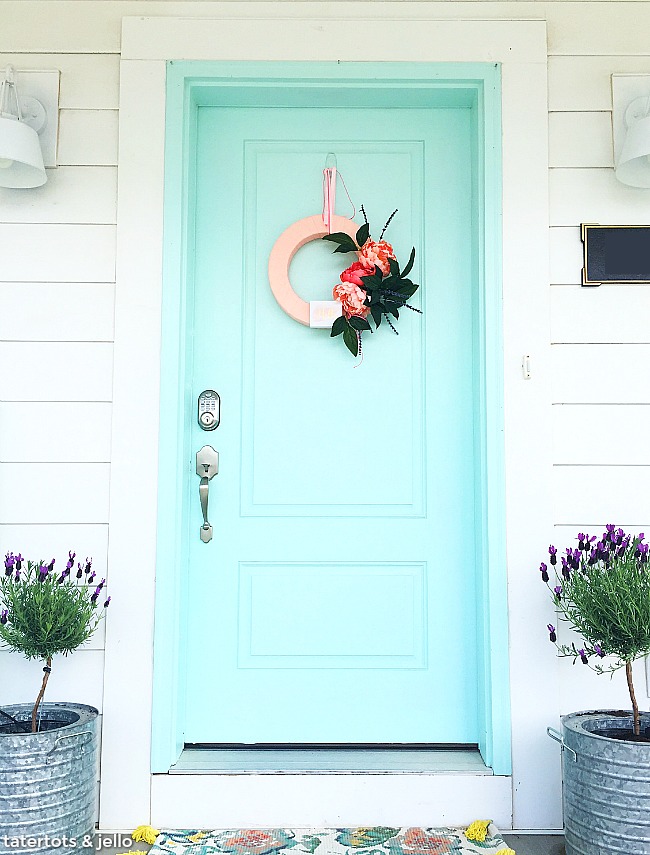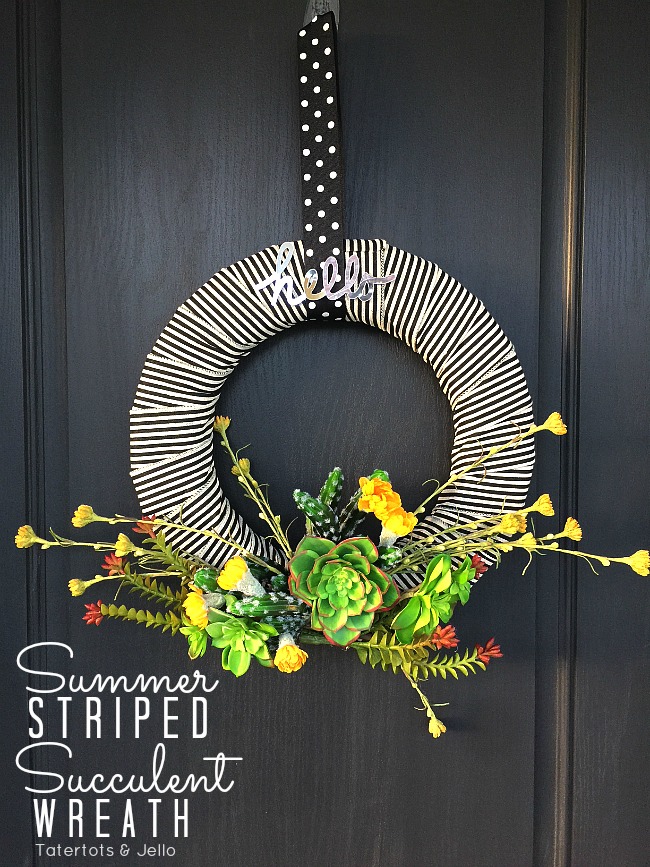 Summer Striped Succulent Wreath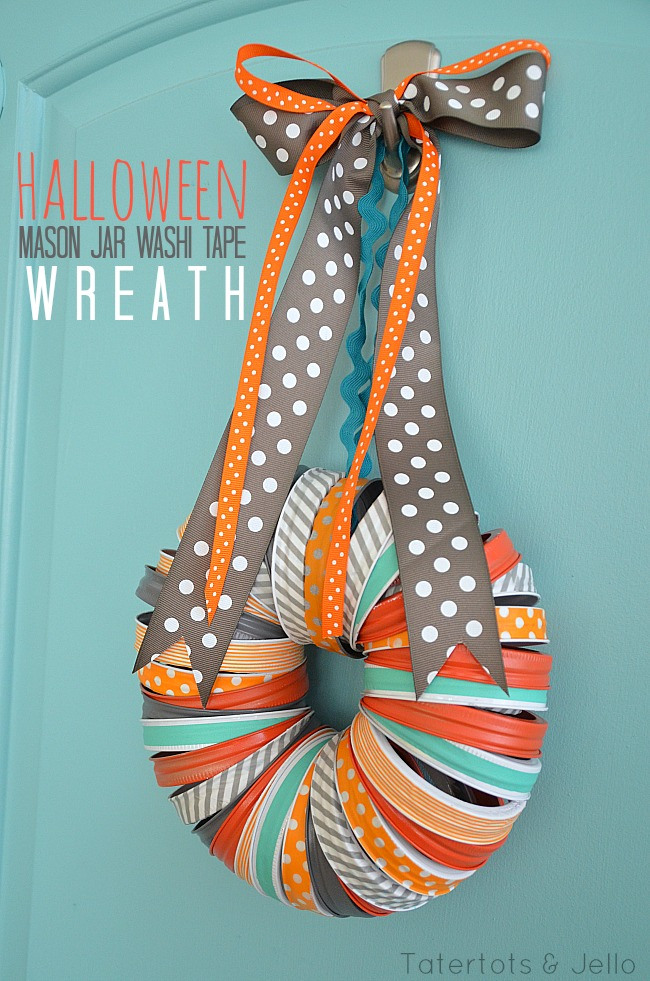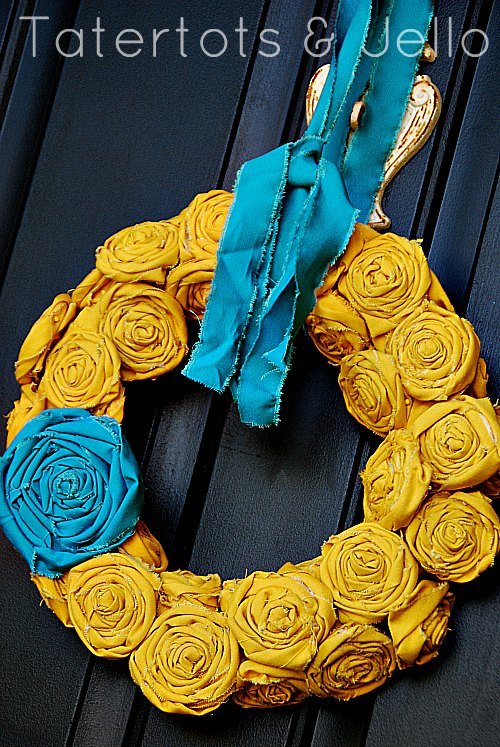 Have a happy Day!
xoxo