This post is sponsored by Stacy's®. All opinions are my own.
How to create the perfect date night picnic! A date night picnic is fun to plan and enjoy. Create the perfect picnic with these tips and surprise your date with a sweet printable note invitation.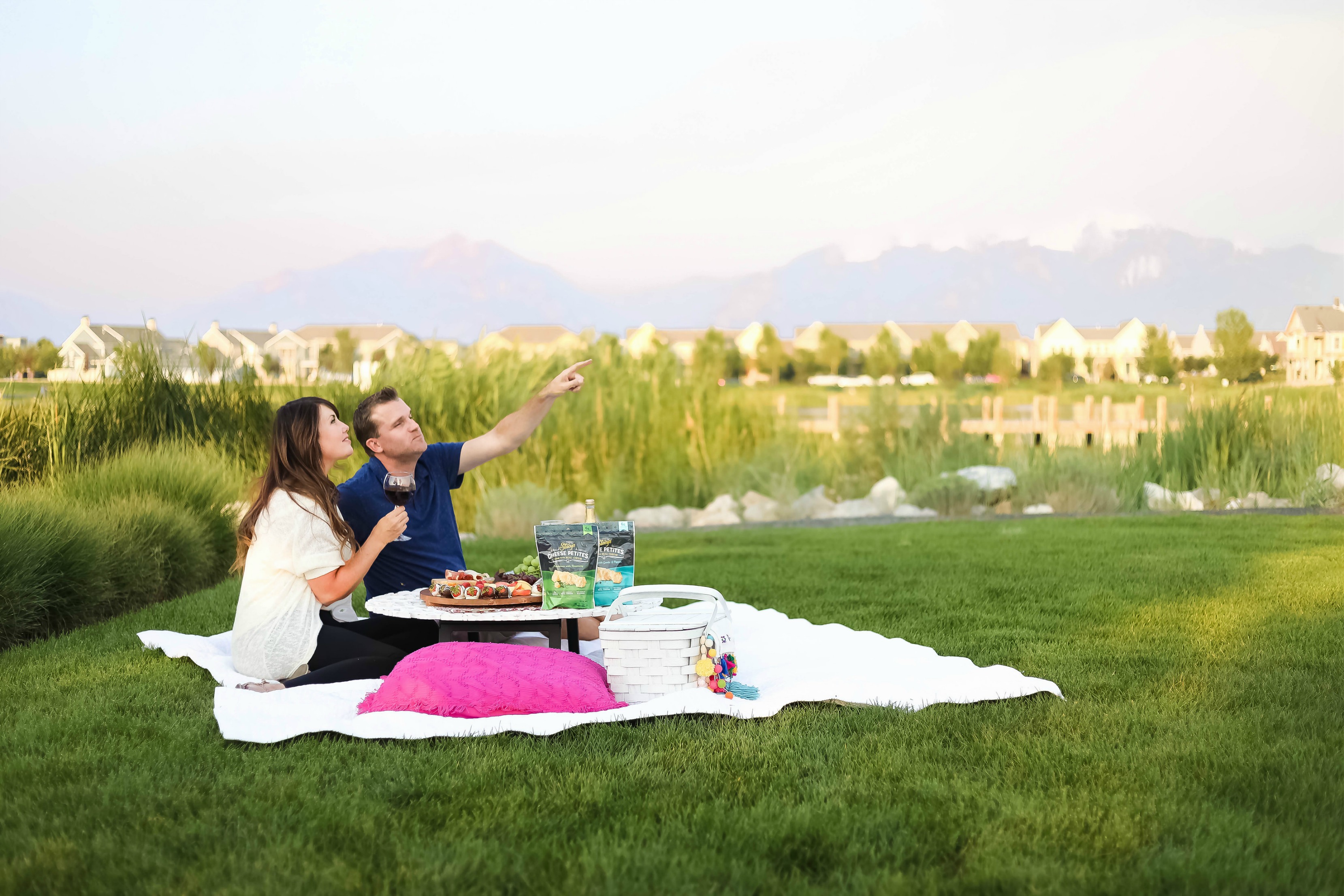 How to Create the Perfect Date Night Picnic
We recently celebrated our first anniversary! I knew I wanted to do something romantic and special to celebrate. We are huge Stacy's Pita Chip fans – it's one of our favorite snacks. So when Stacy's contacted me and told me about their newest product – Cheese Petites. I thought it would be fun to create a romantic picnic down at the lake where we met on our first date! I also wanted to surprise my husband. I told him we were doing something special but didn't share any details.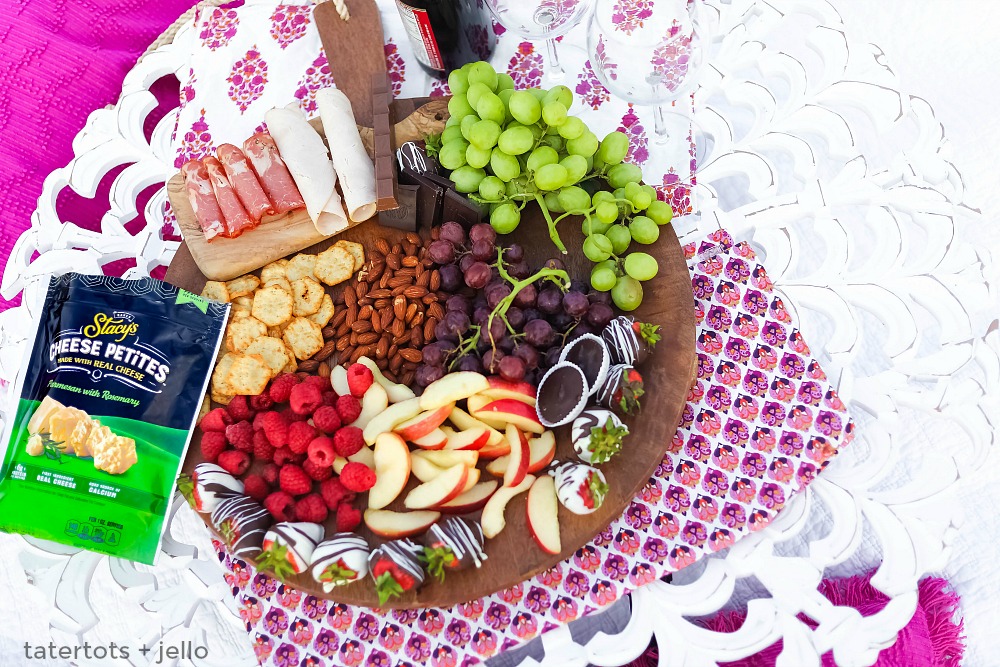 Stacy's Cheese Petites™
Stacy's Cheese Petites are bite-sized with REAL cheese baked inside. Cheese is actually the first ingredient and they are a good source of calcium and have 6 grams of protein. Because Stacy's Cheese Petites are baked with cheese I knew they would be perfect paired with fresh fruit, meats and chocolate for the picnic. Stacy's Cheese Petites also come in two yummy flavors – Parmesan with Rosemary, and Romano with Garlic and Pepper.
How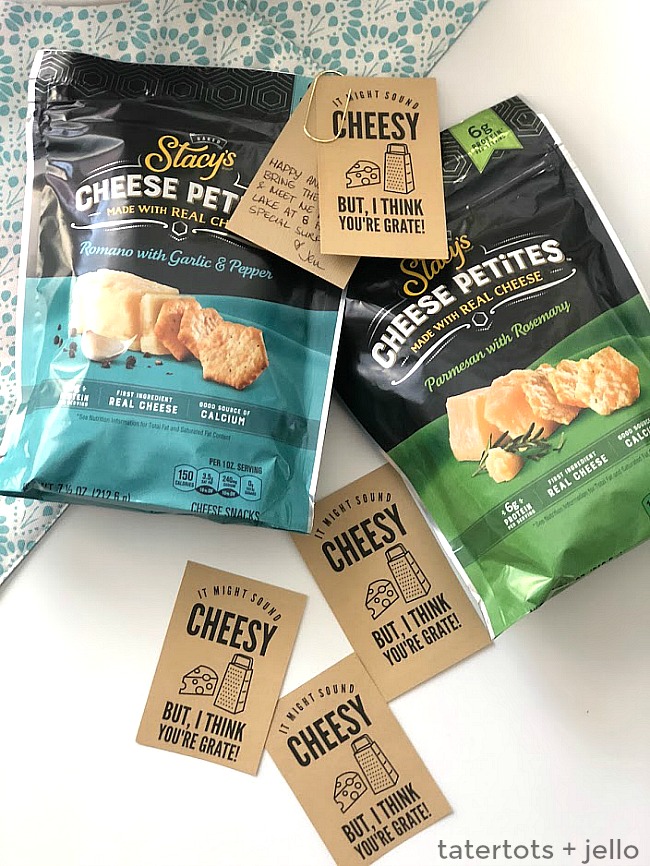 Printable Cheese Petites™ Tag
I created a little printable note with a cute saying and clipped the note to the Stacy's Cheese Petite™ packages with instructions for my husband to meet me at the lake. I left the bag and note on our kitchen table so he would find it when he got home from work!
Create the Perfect Date Night Picnic Spread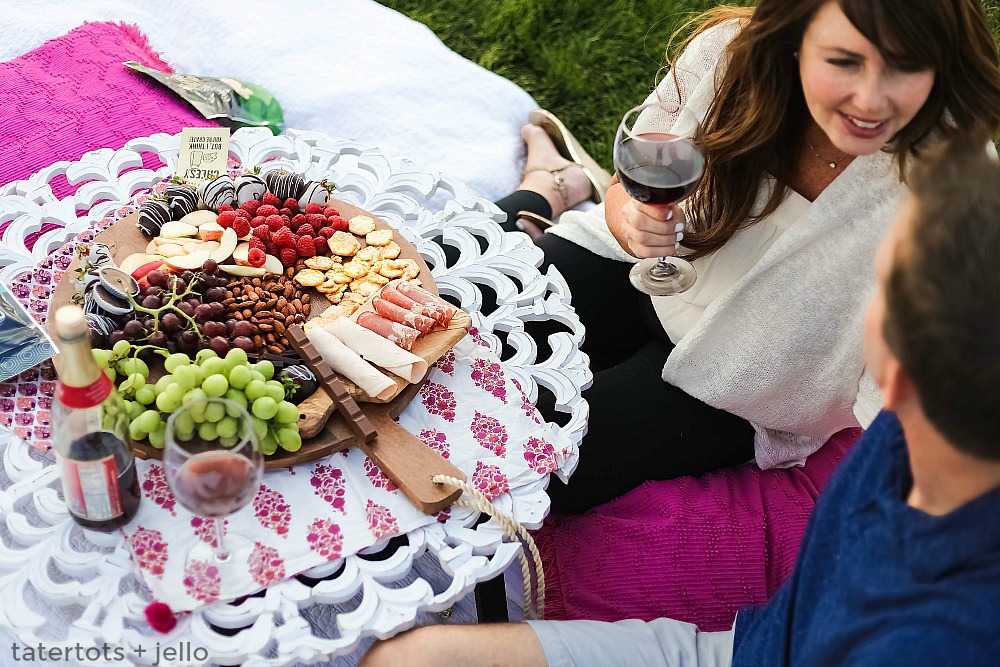 Pick a Special Picnic Spot
I picked a spot on the lake close to where we met on our first date. I wanted to create a really beautiful and comfortable picnic for us. I created a table by using a medallion that we had hanging on our bedroom wall. I put the medallion on top of a tray and layered the picnic area with blankets and two huge cozy pillows.
Serving Plate or Board
I laid a huge wooden cutting board on the picnic table and started laying out all of the food.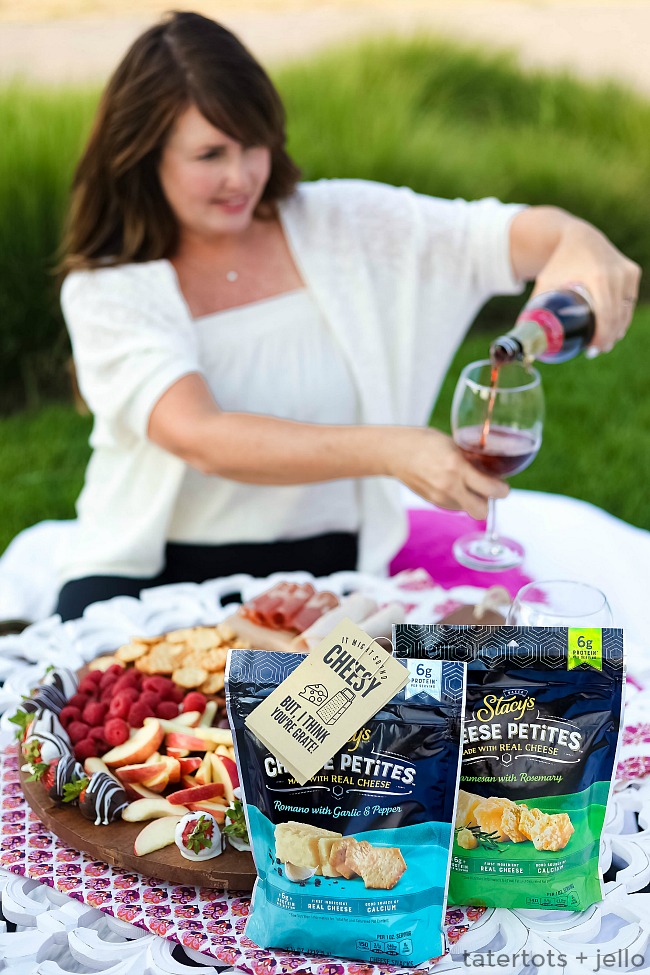 Stacy's Cheese Petites™
Cheese Petites are baked with real cheese and the cheese flavor shines through. Cheese Petites are perfect with fruits and meats. They are easy to transport to the picnic because they are packaged. And the packages are re-sealable. So you can put the leftovers back inside the package and eat them later.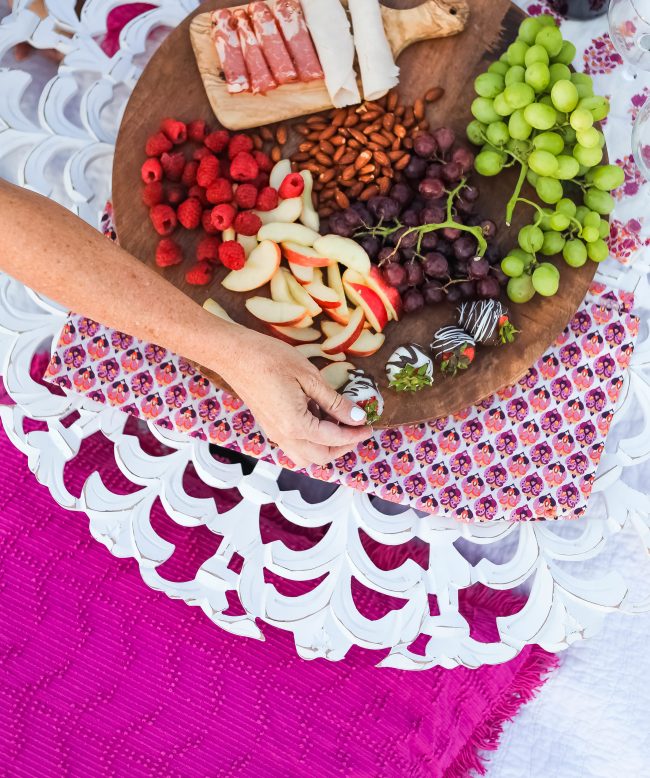 Chocolate Dipped Strawberries
I dipped strawberries in white and dark chocolate. I love the combination of the fruit and chocolate. Plus they are so pretty on a plate. To transport them I put ice in a plastic container and then put a smaller container inside of the bigger plastic container. They were a little hard to transport for the picnic but they looked so beautiful on the table!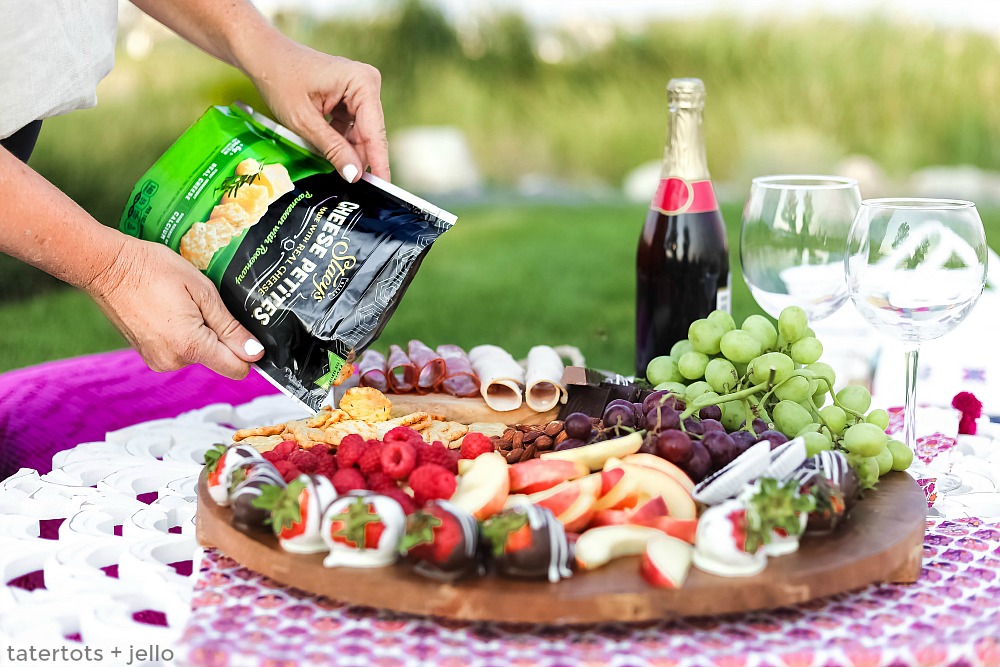 Fresh Fruits
Grapes are the perfect picnic fruit. I also included raspberries. Other fruits that would be easy to transport and eat on a romantic picnic might be apples, apricots, cherries – pretty much anything bite-sized.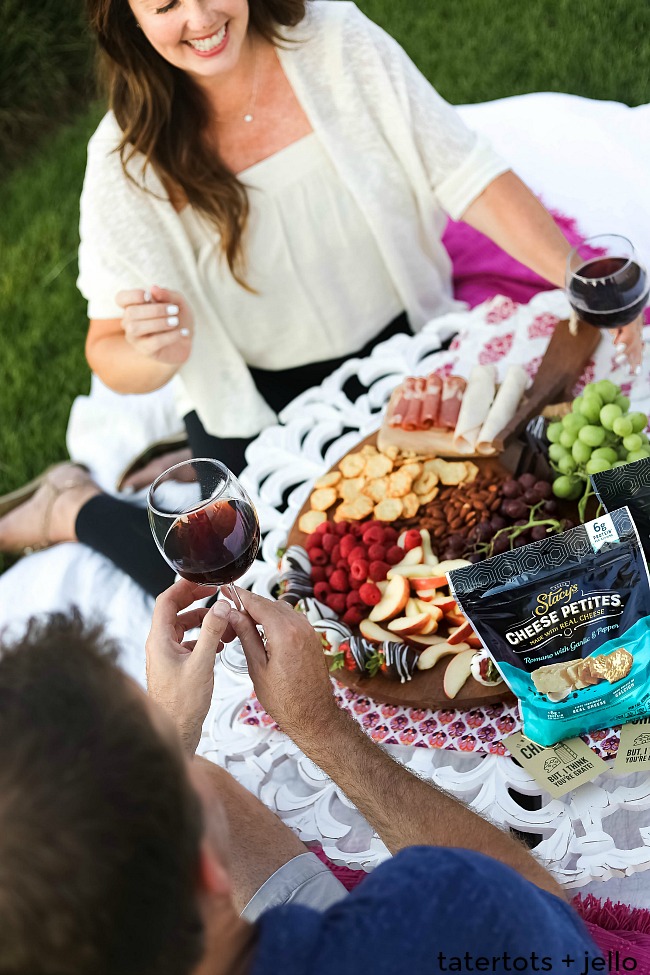 Nuts
Nuts are great to include on a picnic. They are easy to eat and the salty flavor works really well with fruits and chocolate.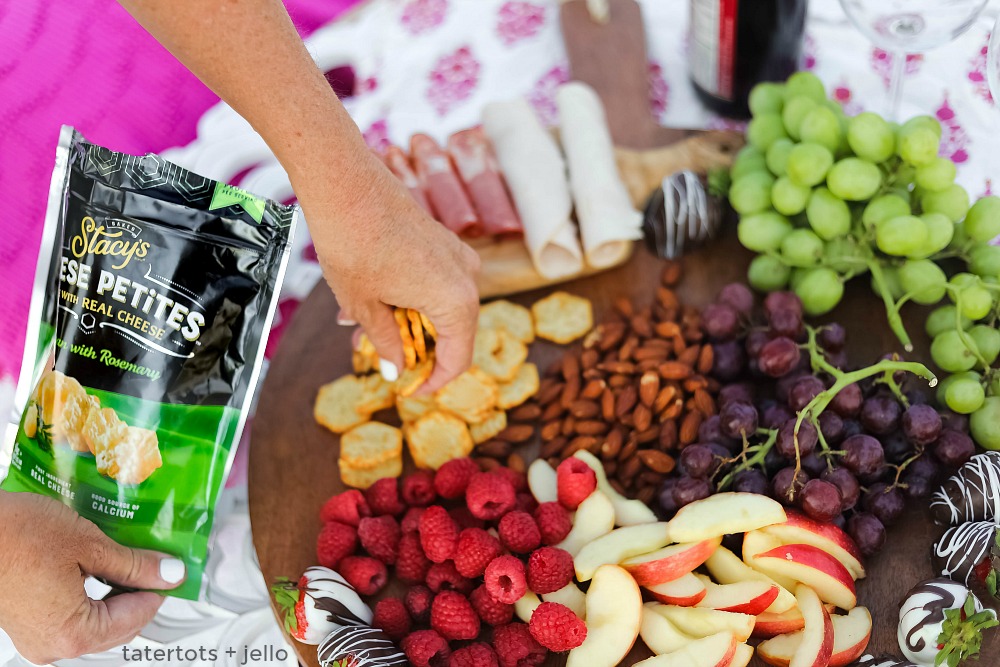 Chocolate
I included some decadent flavors of chocolate. I included some handmade dark chocolate peanut butter cups, cheesecake-flavored chocolates and nutty chocolates. I also included different shaped chocolates – round , long and thin chocolate sticks and square chocolates.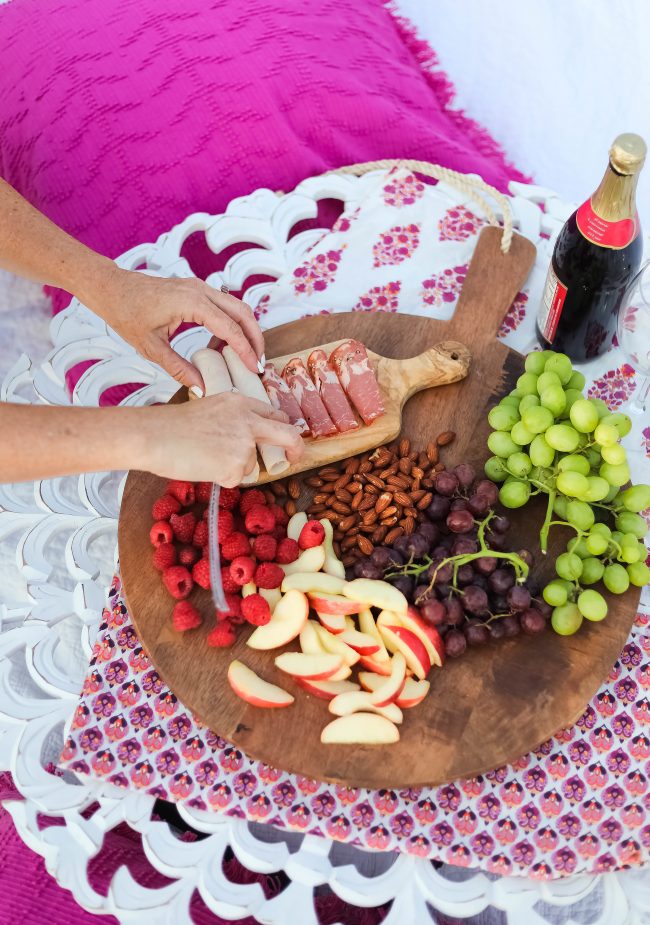 Meats
I brought some smoked turkey and pancetta. Other meat ideas that would travel well to a picnic are salamis and prosciutto.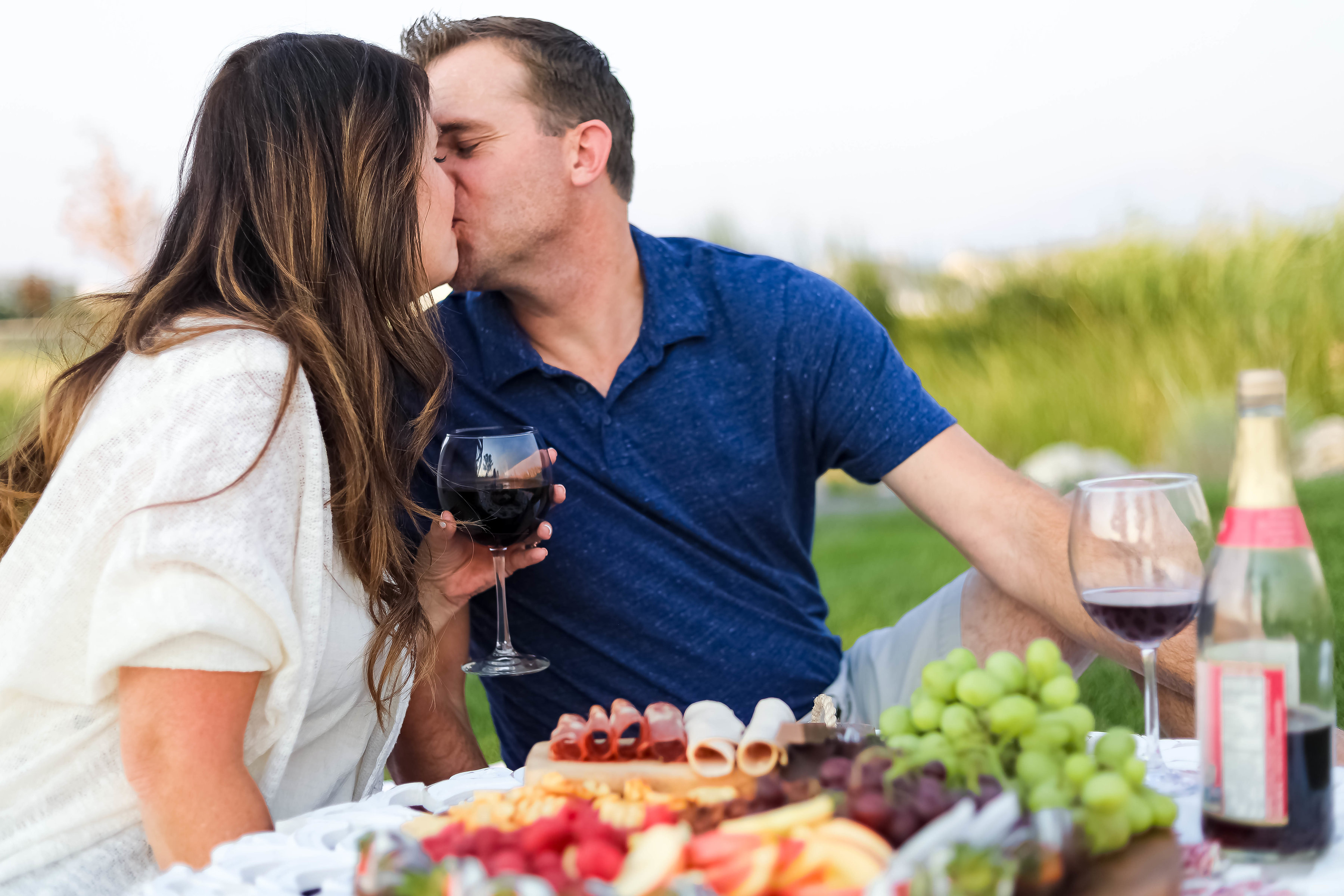 Romantic Drink
You definitely need something special to drink. I brought sparkling juice, but wine or champagne would be perfect too. I also brought beautiful stemmed glasses to add romance to the picnic.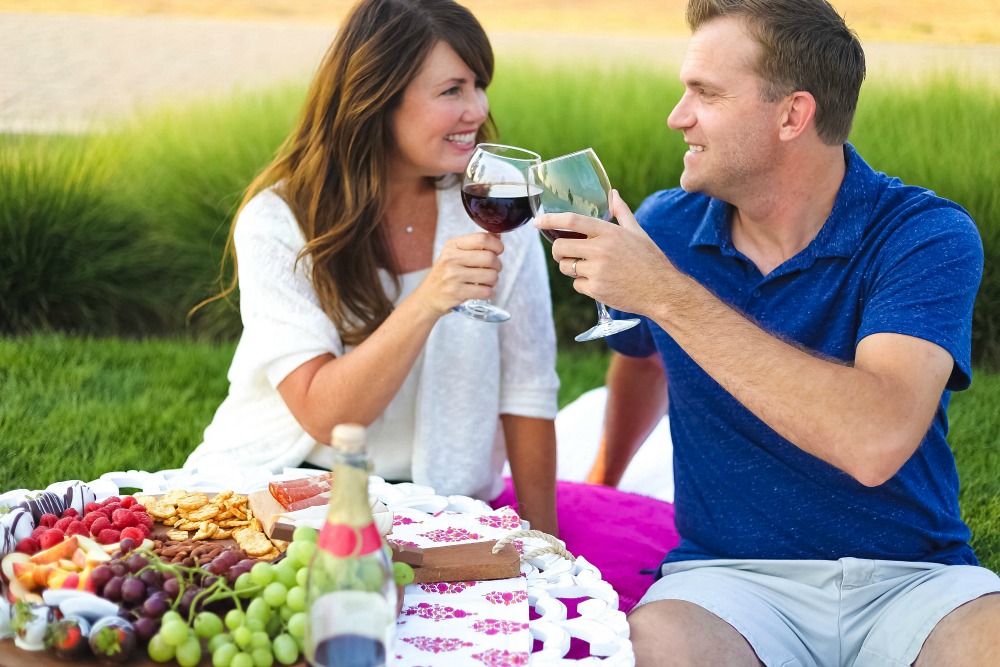 He was really surprised and delighted with the picnic!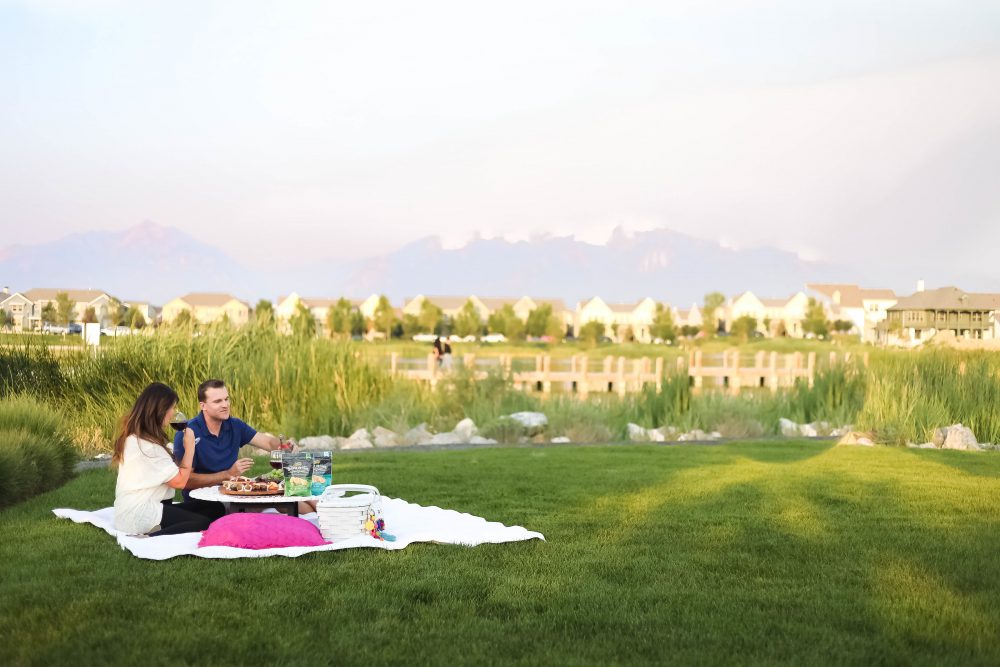 I think he loved that I had picked a place that was so special to both of us. It was a night to remember. We ended up eating most of the delicious picnic food. At the end of the evening we packed everything back up and took it back for the kids. They loved the leftovers! Thank you Stacy's for helping make our first anniversary so special!
You can find out more about new Stacy's Cheese Petites™:
For a limited time, head over to stacyssnacks.com for a 20%-off promo code!
Give Stacy's Cheese Petites™ a try! I think you and your kids will love them as much as we do!
Have a beautiful day!
xoxo