If you follow me on Instagram, you know that last month I took a quick trip to LA as a Lowe's Creative Blogger to help on a special, secret project. I couldn't give away the secret, but I hinted:
Well, now I can tell the secret! It was a special project by Lowe's,Soul Pancake (think Kid President) and the Boys And Girls Club. We asked some Boys and Girls Club kids to draw a picture and answer the question, "What would the Holidays look like if you were in charge?"
And here's what happened:
Amy (from The Idea Room) and I had a great time listening to the kids' ideas that first day and then rushing to Lowe's that evening to figure out how to turn their ideas into reality! We spent the whole next day taking what we had bought at Lowe's the night before to turn their ideas into reality!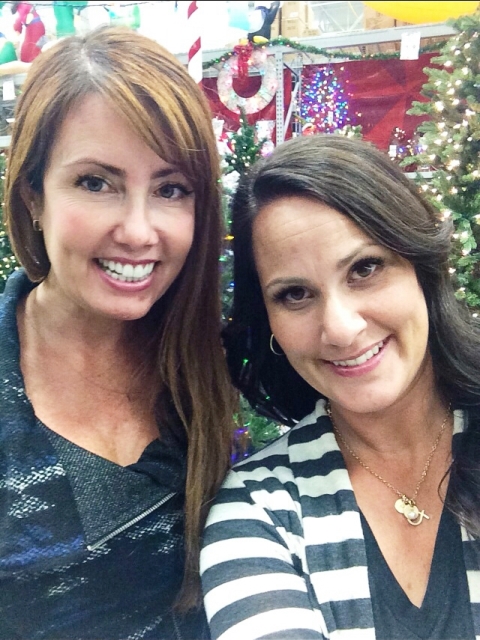 I was so happy to get to work with Amy! She's not only one of my closest blog friends and a fellow Lowe's Creator, but an awesome person. We had an amazing — and exhausting — time putting all of it together with the team.
We covered the walls, we decorated the ceilings, we decorated trees … with things like donuts and red bananas! I couldn't be there to see the kids' faces because I had to head home, but I loved seeing their reaction in the video!

Here's one example: check out this faux fireplace we built from boxes – you can glimpse the final product in the video above!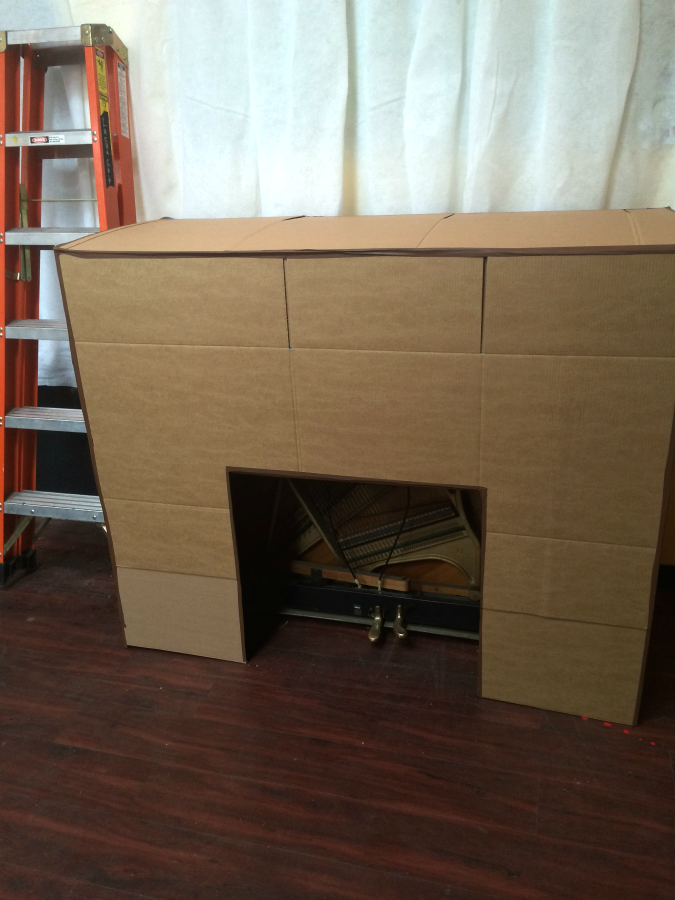 And here are a few more behind-the-scenes pictures of the projects in process: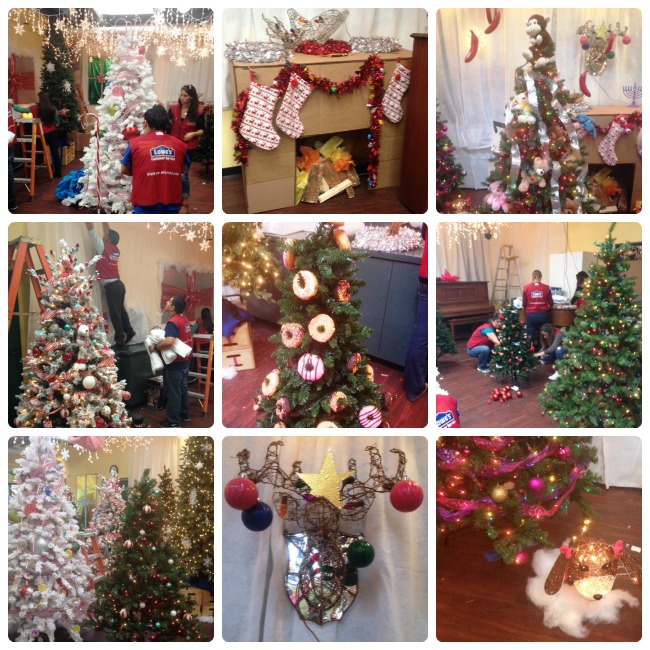 It was so fun to work with a company who "gives back." Lowe's has a longstanding relationship with the Boys and Girls Club — and I was so happy to be a small part of helping some of the boys and girls. It was an amazing way to start the holiday season.
xoxo

This post sponsored by Lowe's. See my disclosures.