This post is sponsored by Tuesday Morning. All opinions are my own.
Holiday Gift Ideas for Sisters. Whether your sister is an adventurer or a homebody, these Tuesday Morning holiday gift ideas will delight your mom, sister or girlfriend!
Holiday Gift Ideas for Sisters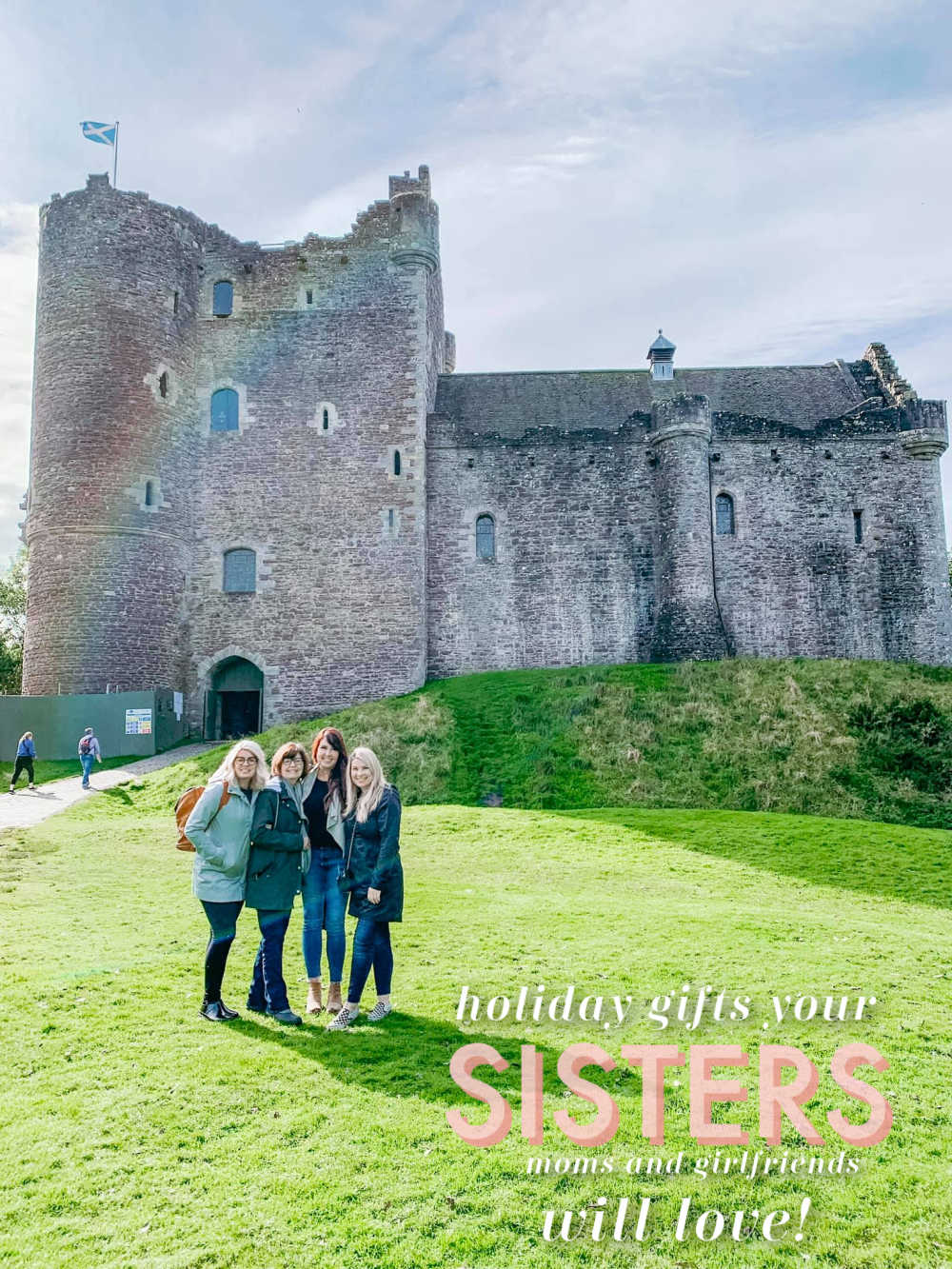 It's almost my favorite time of year! I love the festive feeling of the holidays and my favorite part about Christmas are picking out gifts for the special people in my life. My dad passed away about 15 years ago and ever since then my mom and sisters and I go on a girls trip. Since I live in Utah and my family live in California, I always look forward to spending time with them and our adventures!
Give Gifts Based on Things Your Sisters Love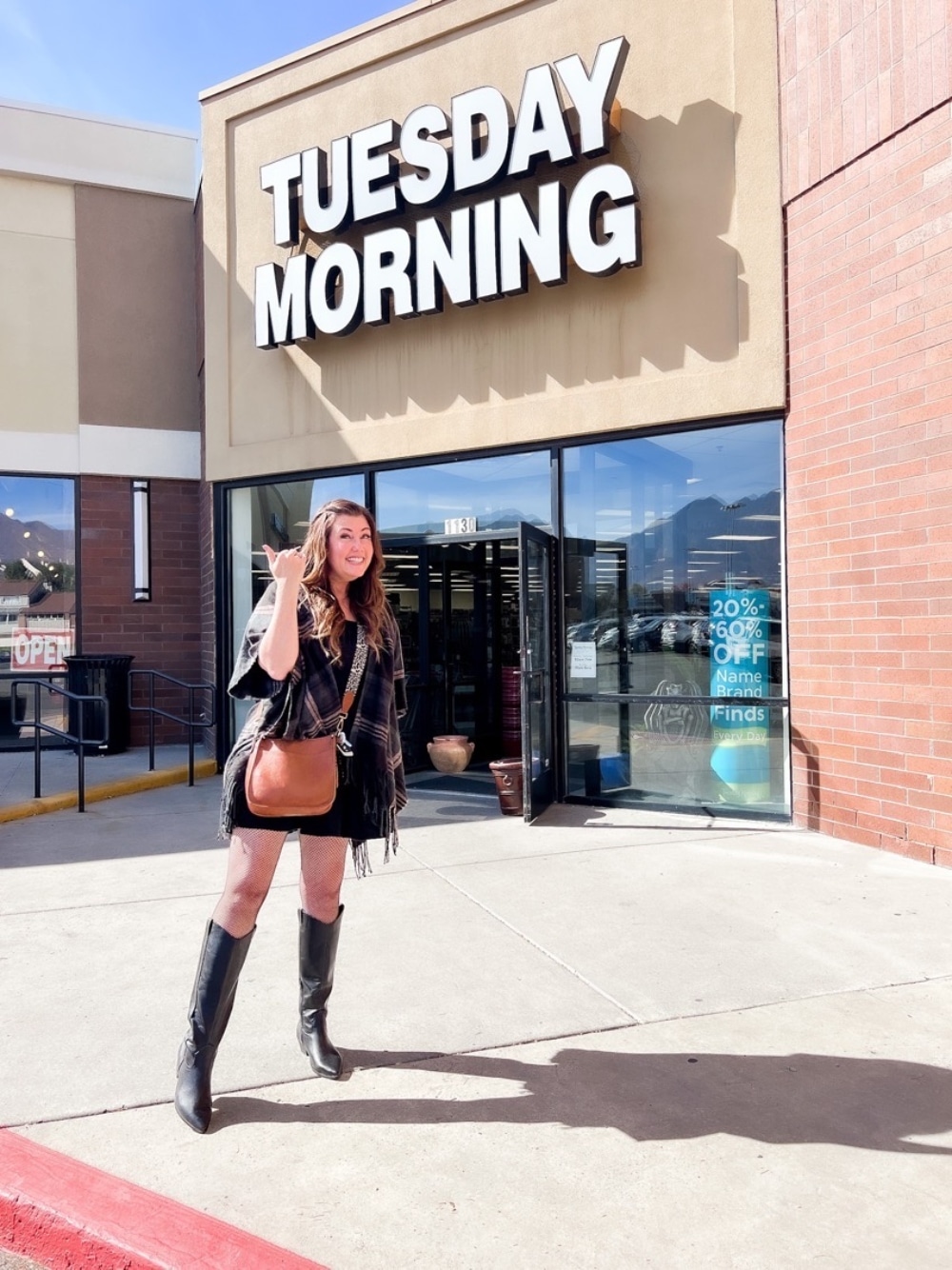 This year I teamed up with Tuesday Morning and put together some special gifts for my mom and sisters. It was so fun focusing on specific things that my mom and sister love and creating gifts that go with those passions! Come inside and let's shop!!
Gifts for the Holiday Baker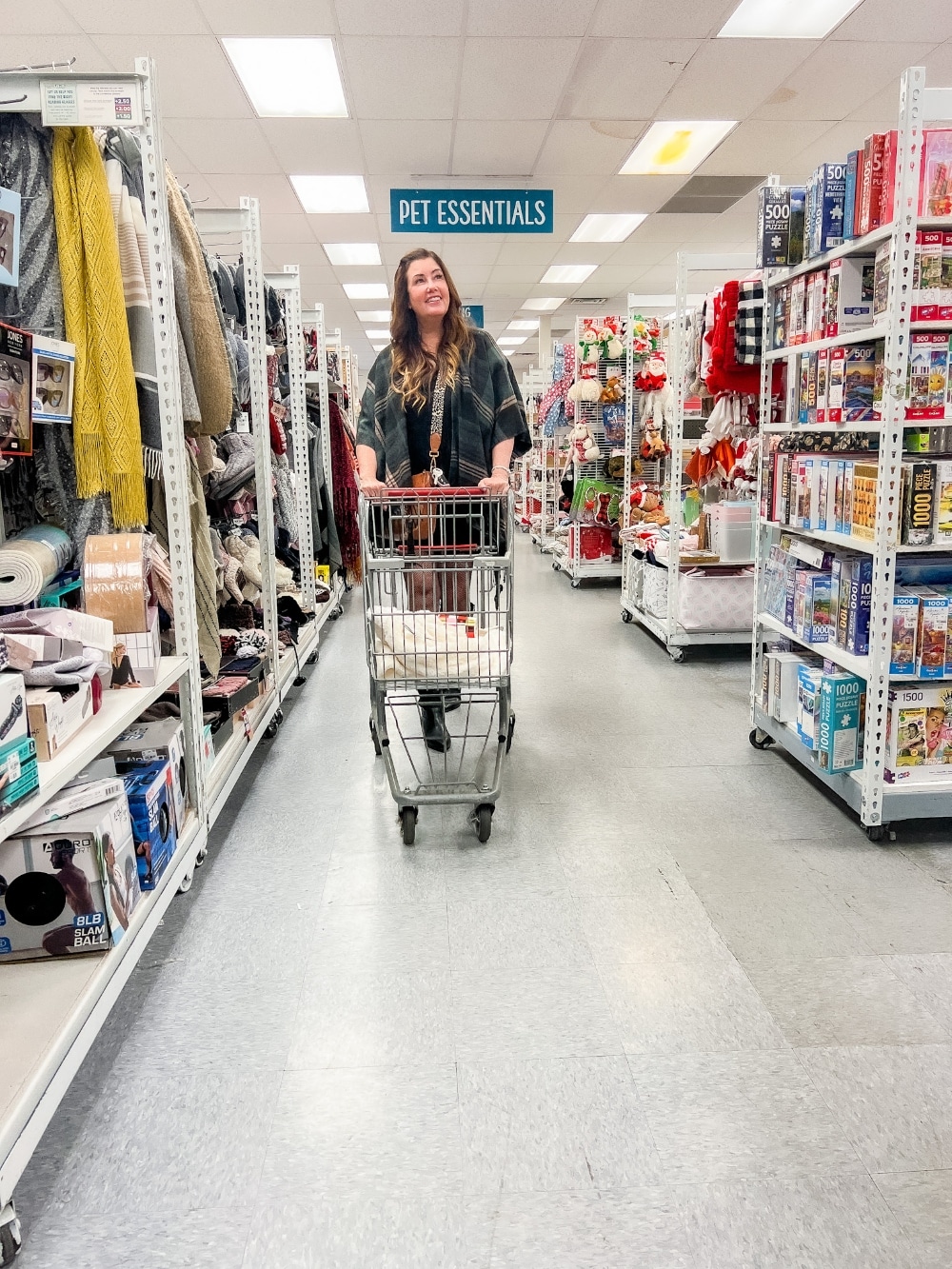 My sister Wendy is a creative mom of 4. She loves cooking and baking and always has a new recipe she is trying out! She just moved into a new home and I thought it would be awesome to gift her holiday baking items.
A Festive Platter
This red and white "Merry" platter is perfect for her cookie exchanges. It's such a nice size and I love the handles. Tuesday Morning has so many great items to choose from!!! One of the things that I love about Tuesday Morning is their stock turns over so quickly. I usually stop by once a week so I don't miss any treasures.
Holiday Reindeer Pitcher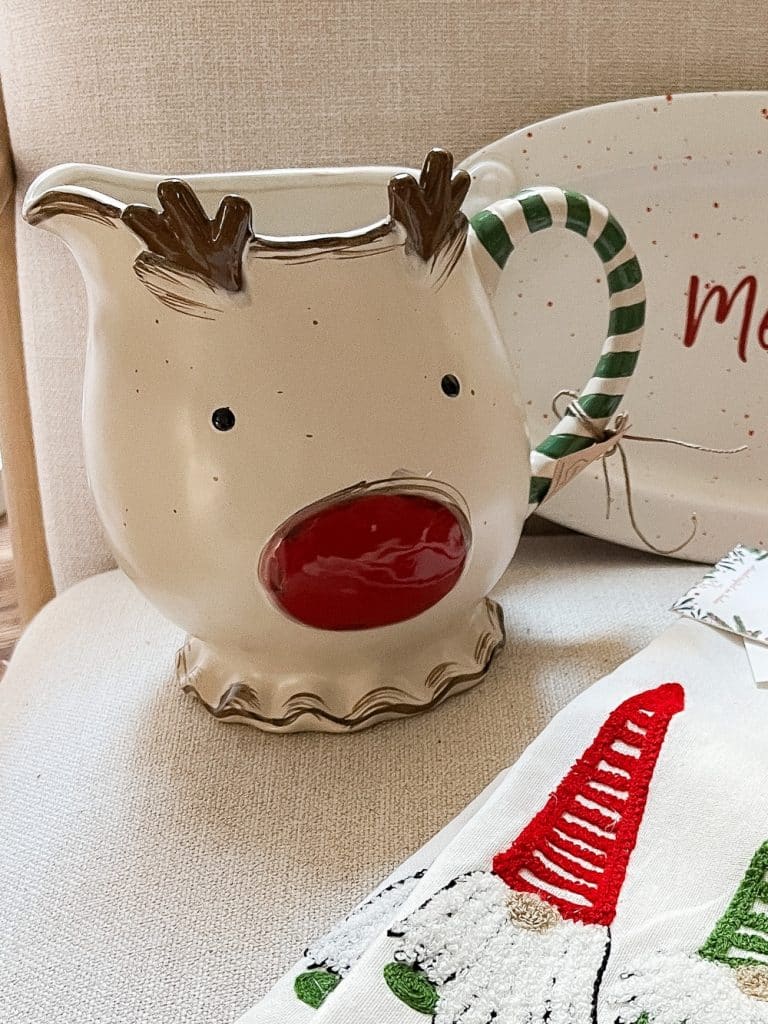 I can imagine my sister and her family gathered around the table on Christmas morning eating our family's traditional finnan haddie and pouring orange juice with this adorable reindeer pitcher!!
Gnome Dishtowels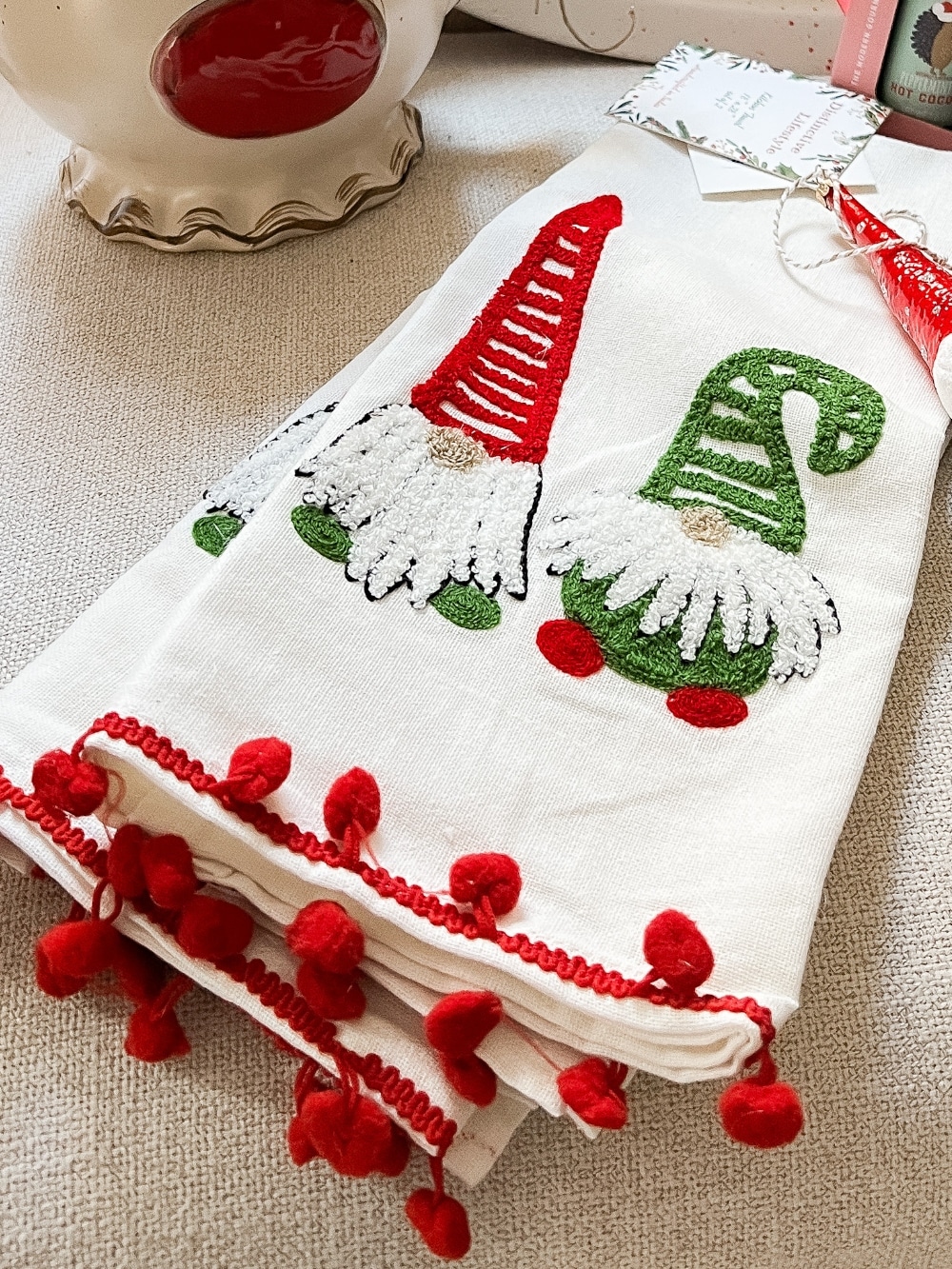 Tuesday Morning always has home items that are trendy and in style. I also found a matching gnome in their holiday section, along with the prettiest paper.
Hot Chocolate Flavors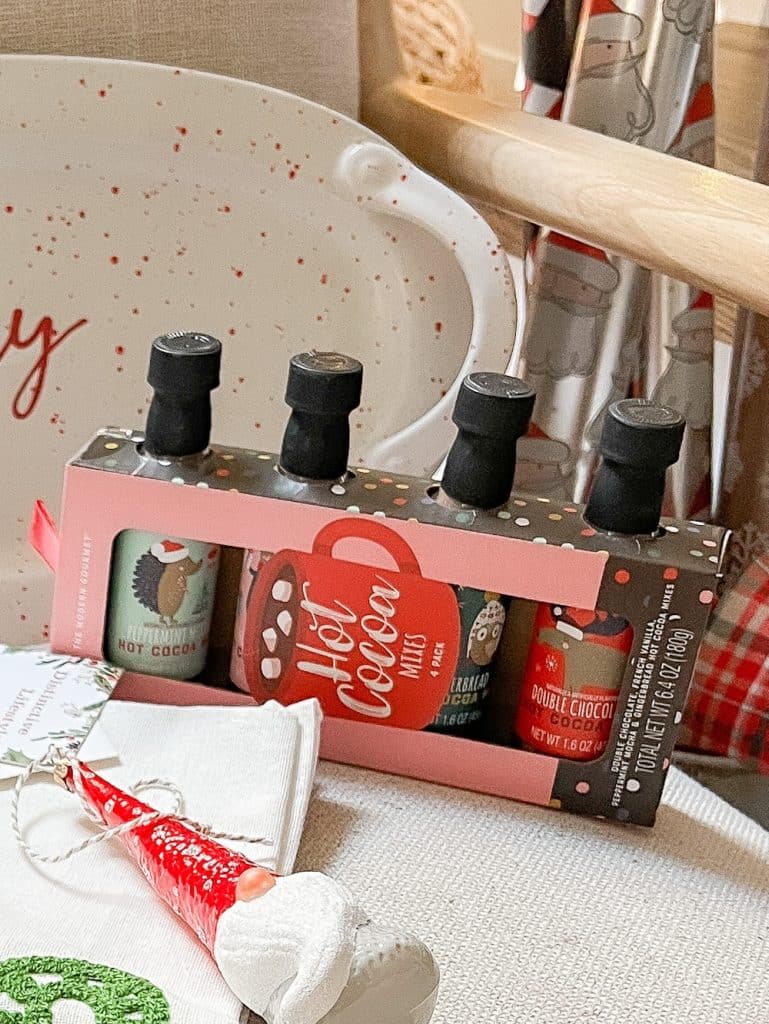 Wendy just got her coffee and hot cocoa station put together in her new home and I thought these yummy hot cocoa flavors would be great to add to that space. I wrapped everything up in sweet Santa paper with the matching gnome ornament that I found in Tuesday Morning's holiday aisle. I decided to give it to her early so she can enjoy the holiday-themed cooking items this season!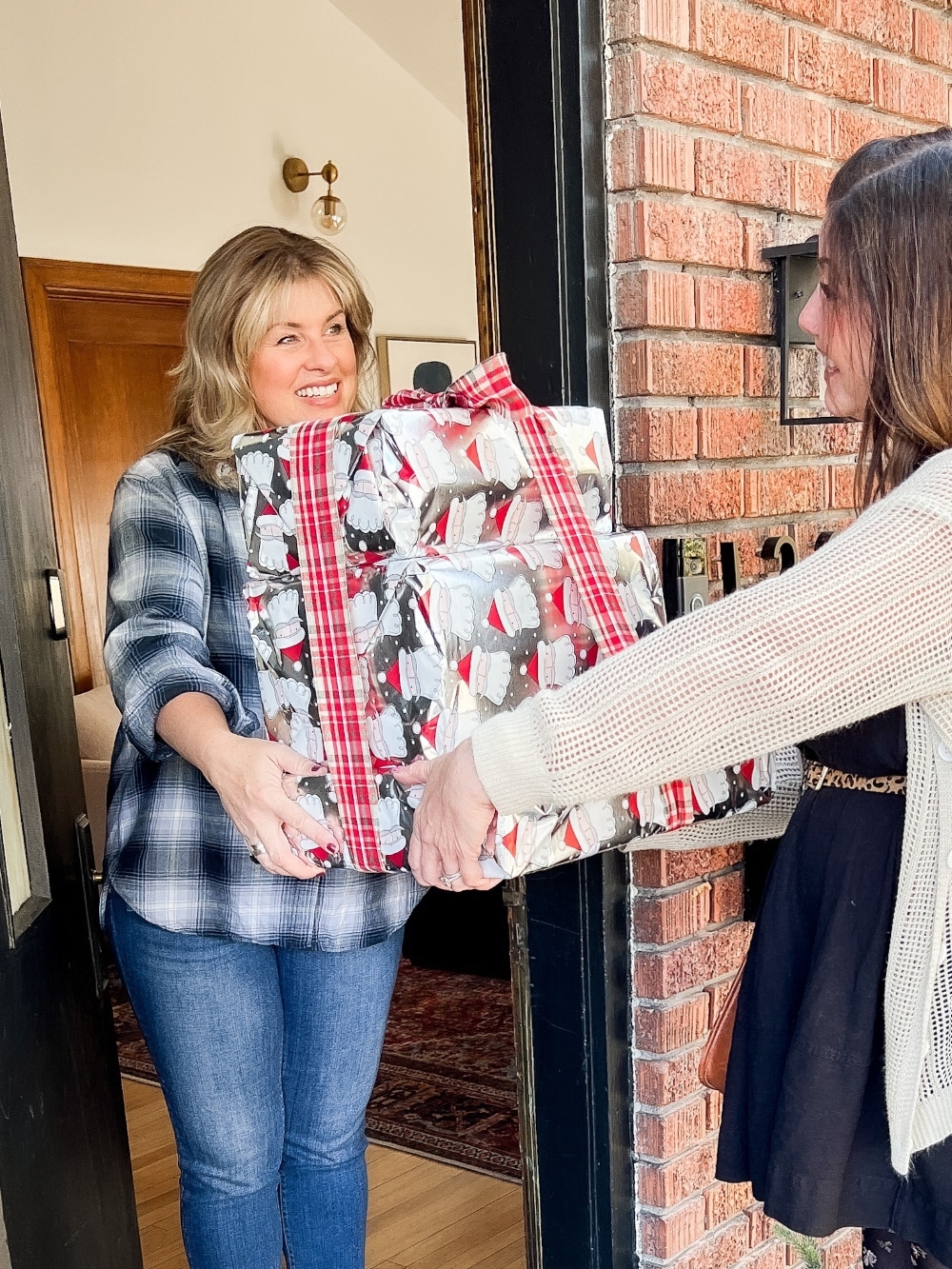 Gift Ideas for the Traveler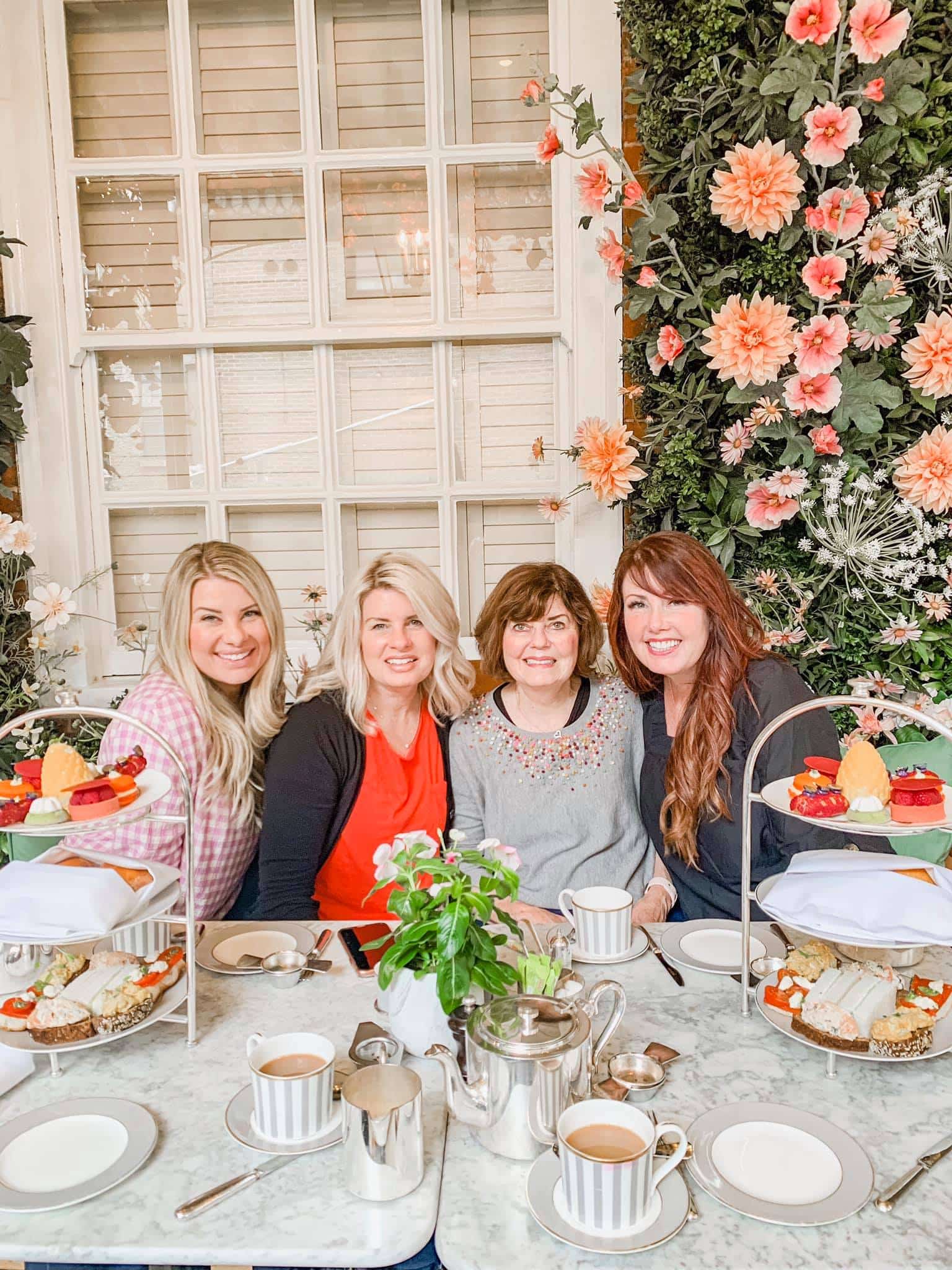 My other sister Ashley has two kids and is so glamorous; in fact, she has a blog called "Modern Glam Home". She is always ahead of the trends and up for an adventure. I picked out some things that she is going to adore and will use all the time!
Sleek Cosmetic Case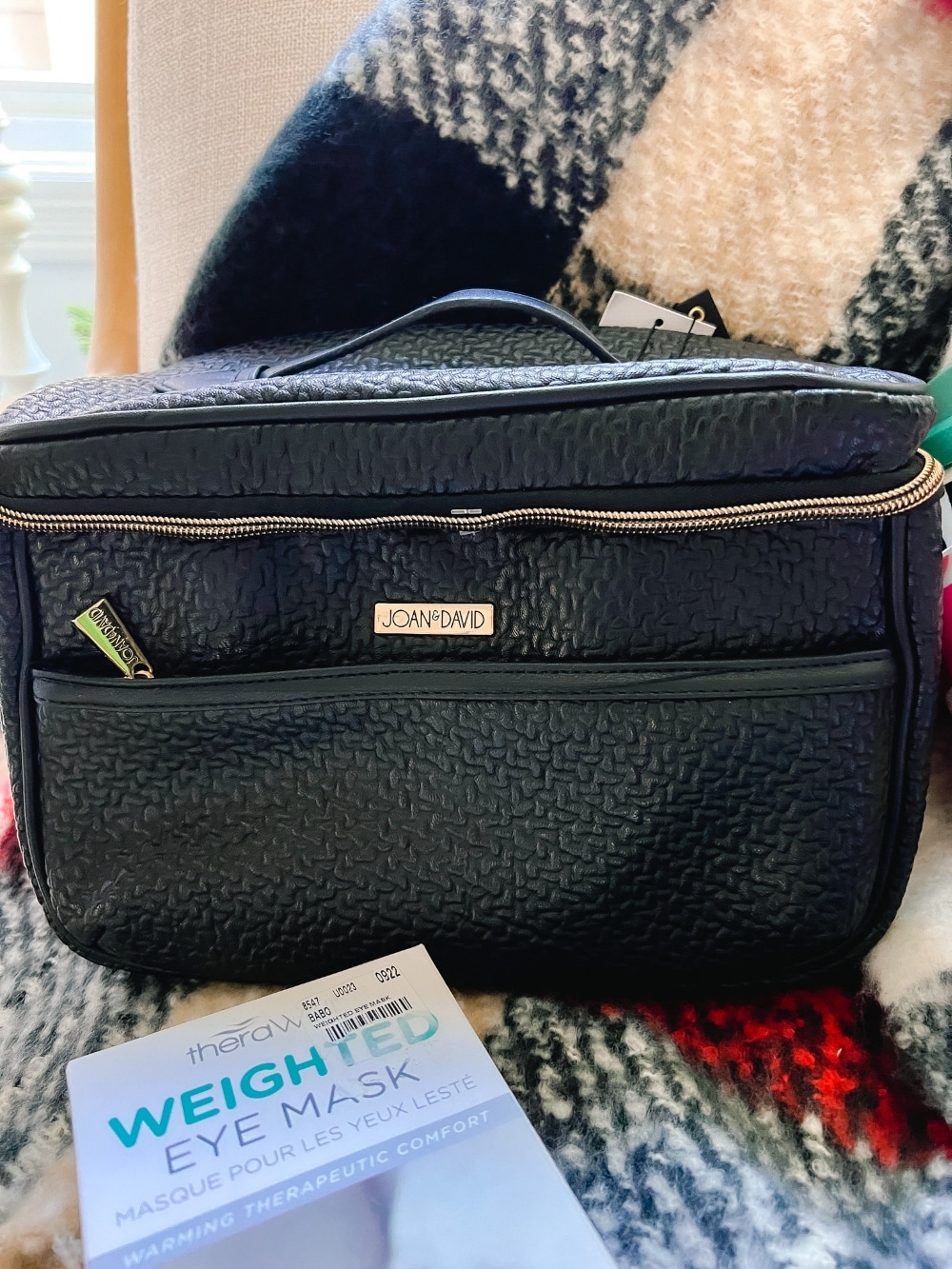 How gorgeous is this black and gold cosmetic case? I think it's just her style and such a great price! I love that I can get beautiful, quality gifts at Tuesday Morning for 20-60% off department store prices, so my money goes farther!
A Cozy Scarf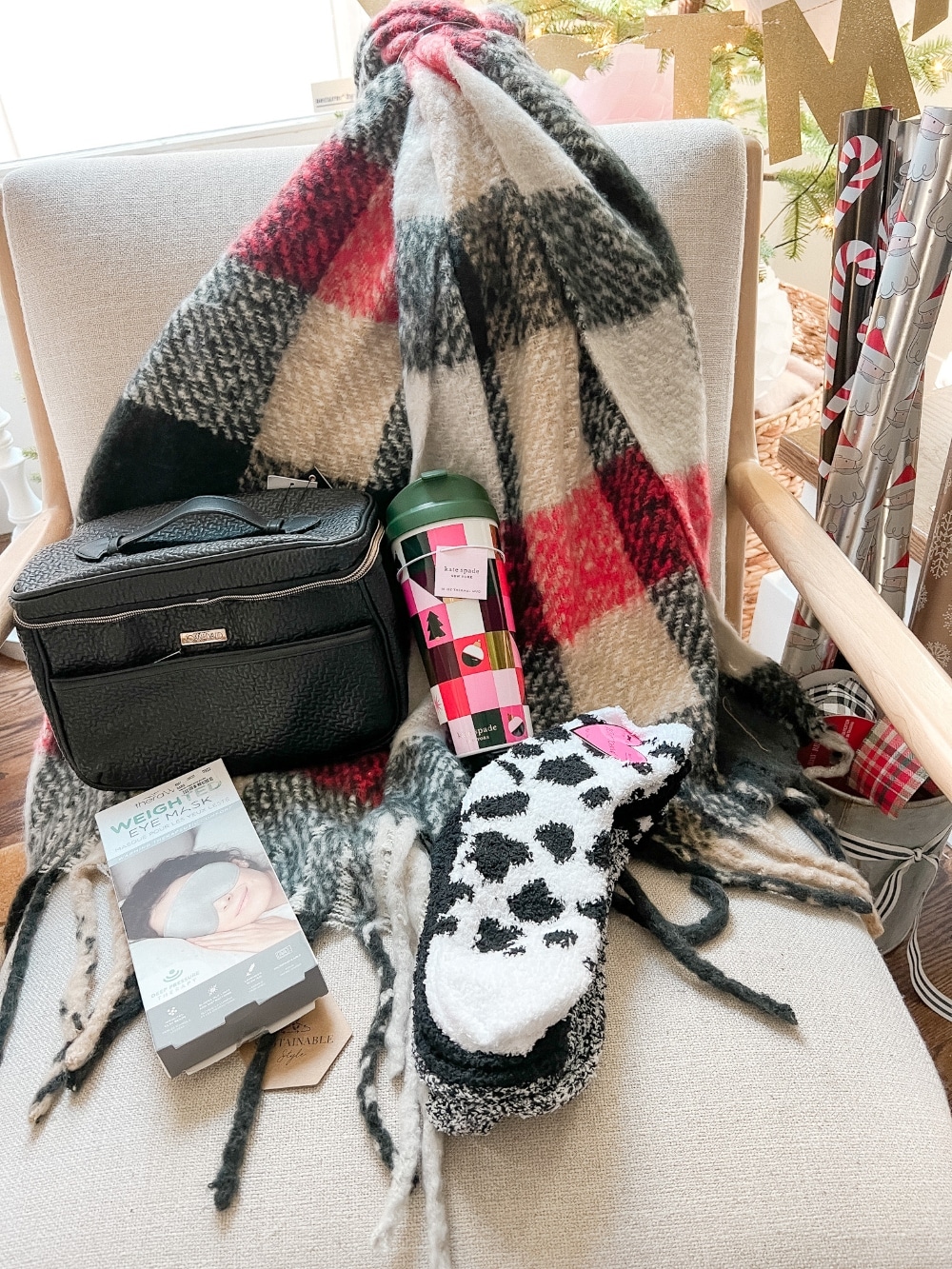 Look at this scarf! It's so cozy and big! Ashley can use it as a scarf or even a shawl on the airplane. It's perfect to wrap up in and snooze while flying. Shopping at Tuesday Morning saved me money versus shopping at the department store, so I was able to buy more items for less!
Weighted Sleeping Mask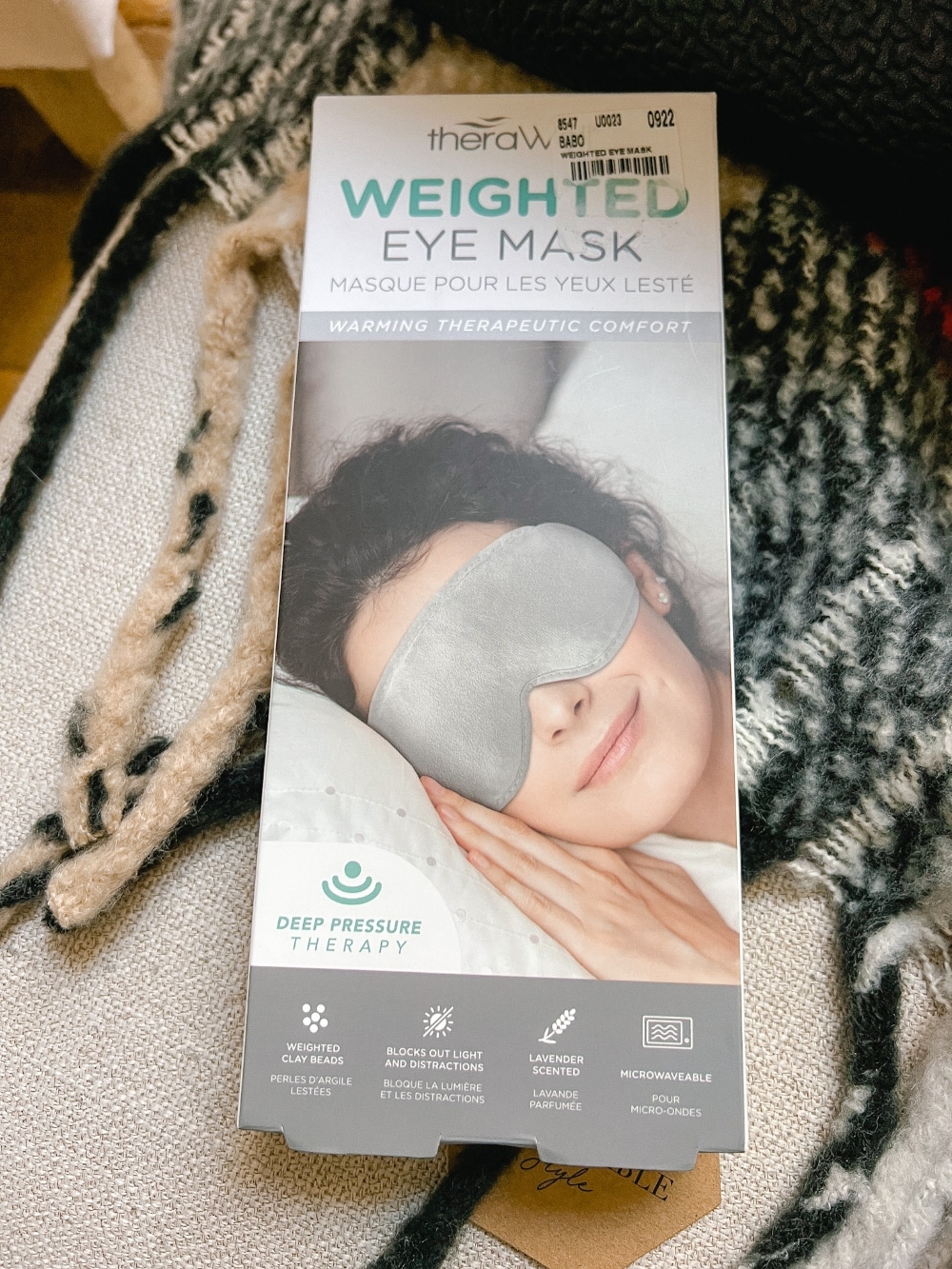 I didn't even know they made weighted sleeping masks, did you? What a brilliant idea. I bet that weight feels nice while you get sleepy. It's perfect for the traveler.
The Cutest Insulated Cup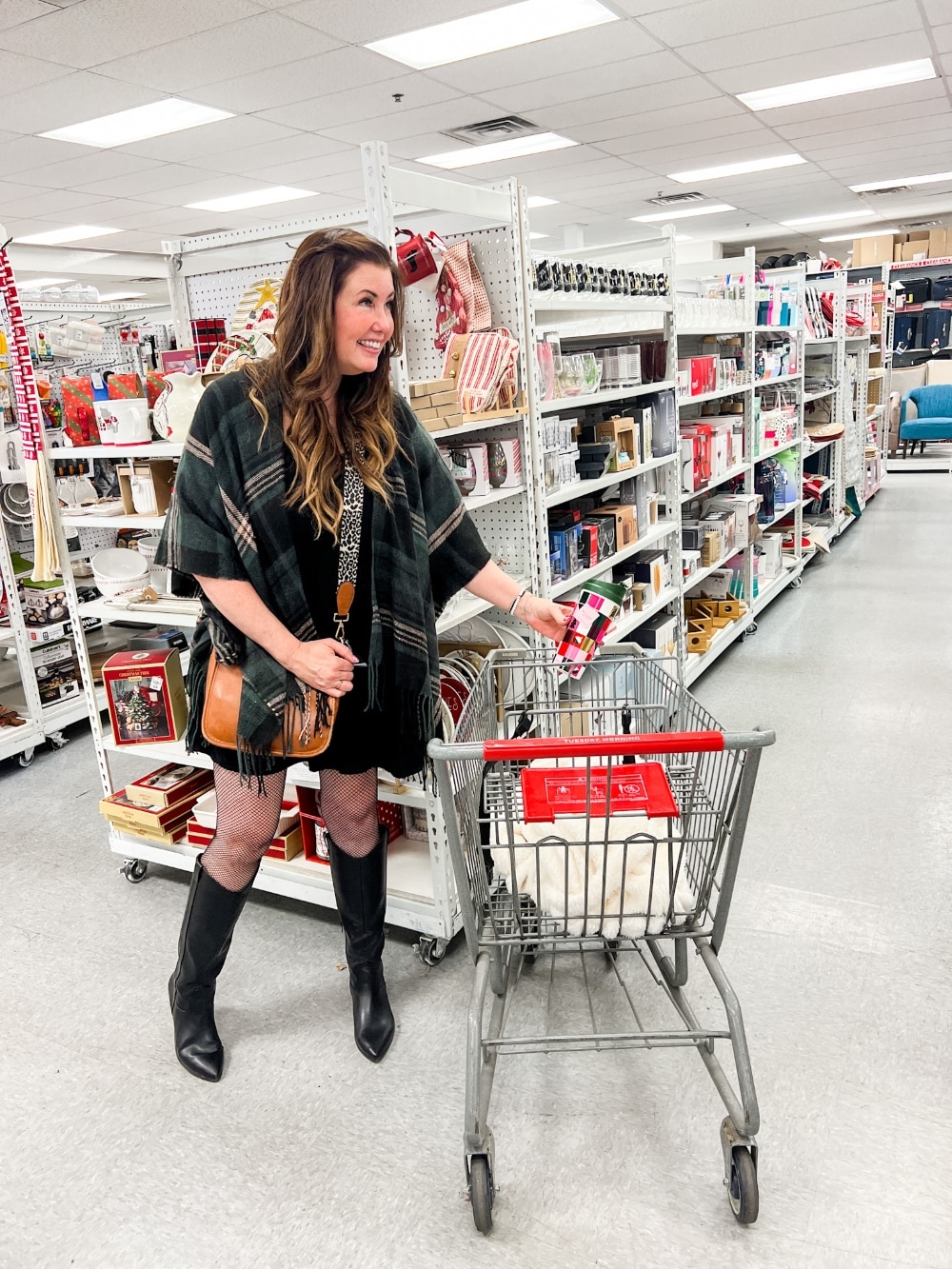 How adorable is this Kate Spade insulated cup? I love the colors! Ashley loves Kate Spade so I know this will be her favorite coffee cup on the run. Tuesday Morning has brand-name items for less than the department stores!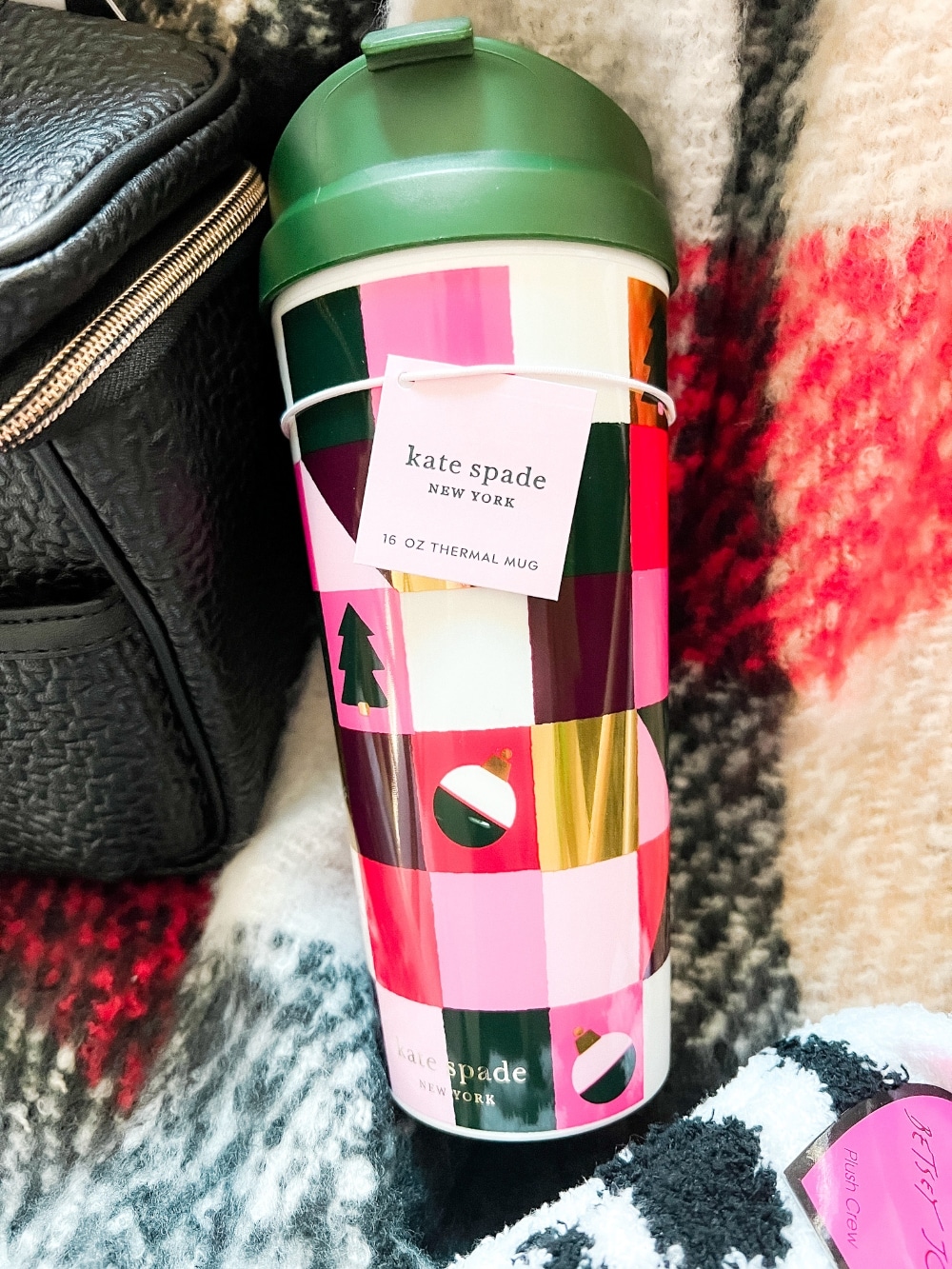 I wrapped them all up in this pretty candy cane paper with a big of GLAM. I also found this harlequin ornament that she can keep and use every year. I can't wait for her to open it!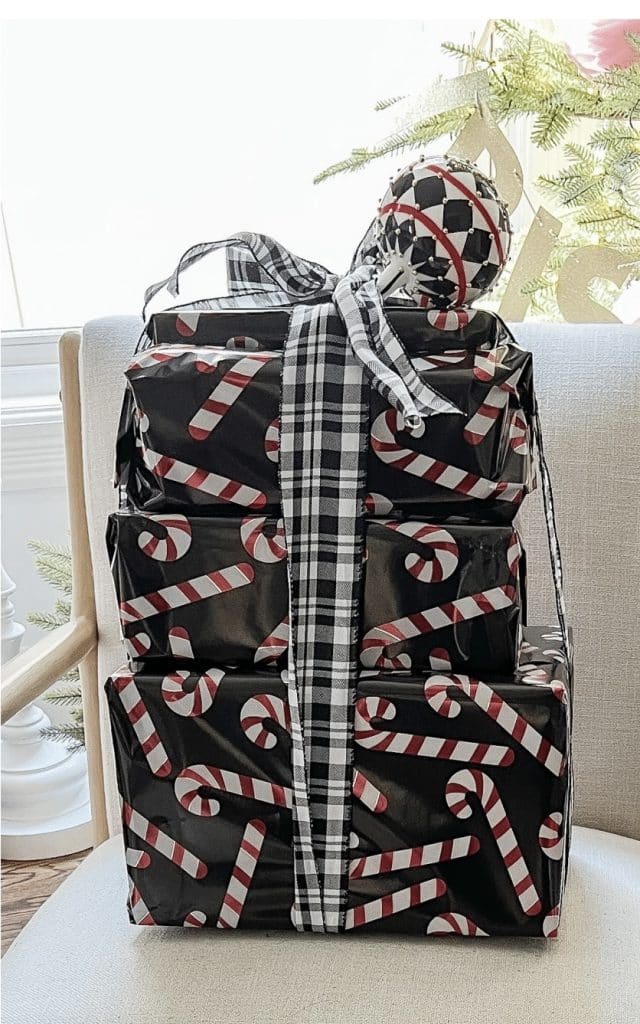 Gifts for the Homebody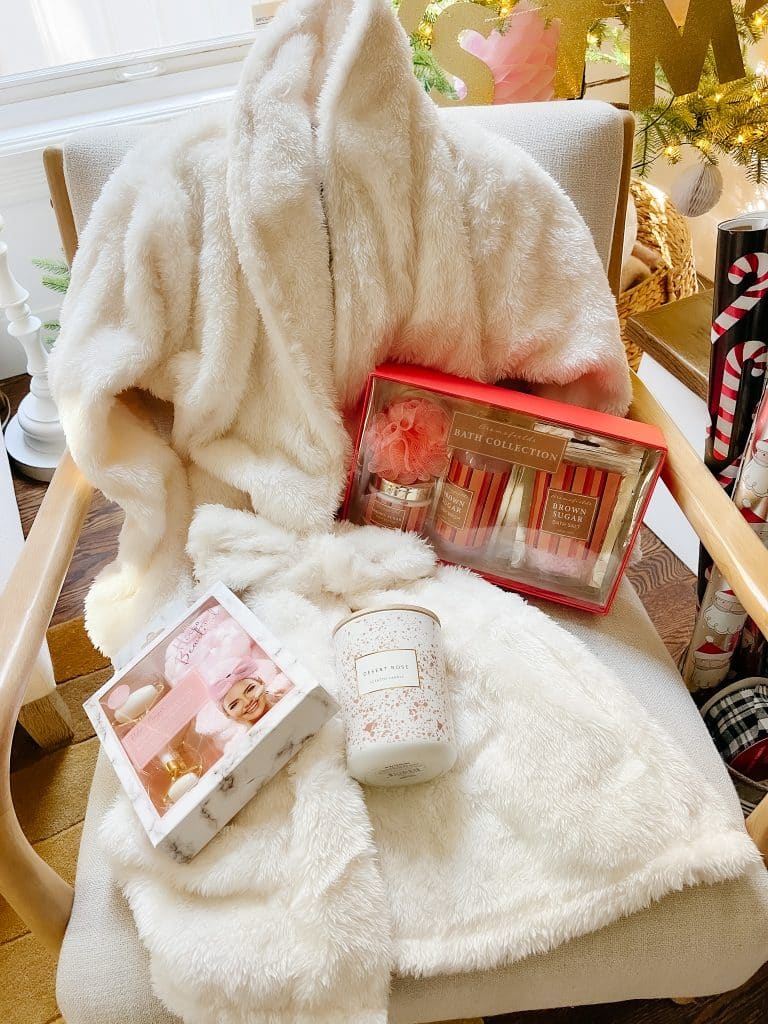 My mom has created a gorgeous home and she loves staying in, painting, gardening and having her friends over in her beautiful backyard. I thought gifting her with items for a "Spa Night At Home" would feel like such a luxury and be so relaxing!
A Fluffy Robe is a Must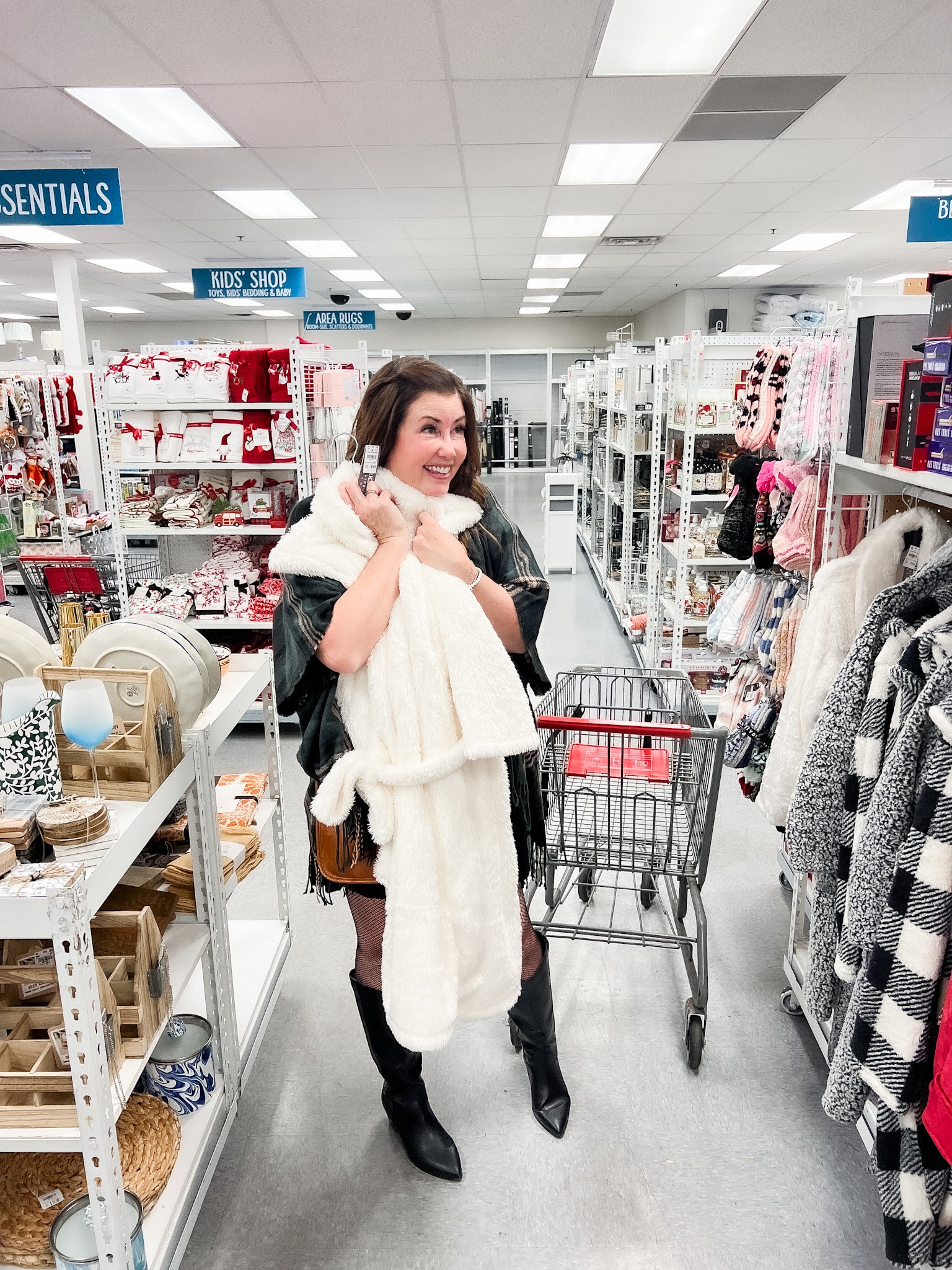 The idea of a spa night started when I spotted the fluffiest robe at Tuesday Morning! I immediately had to touch it. I knew it would be so warm and cozy for my cute mom.
Facial Roller is so Soothing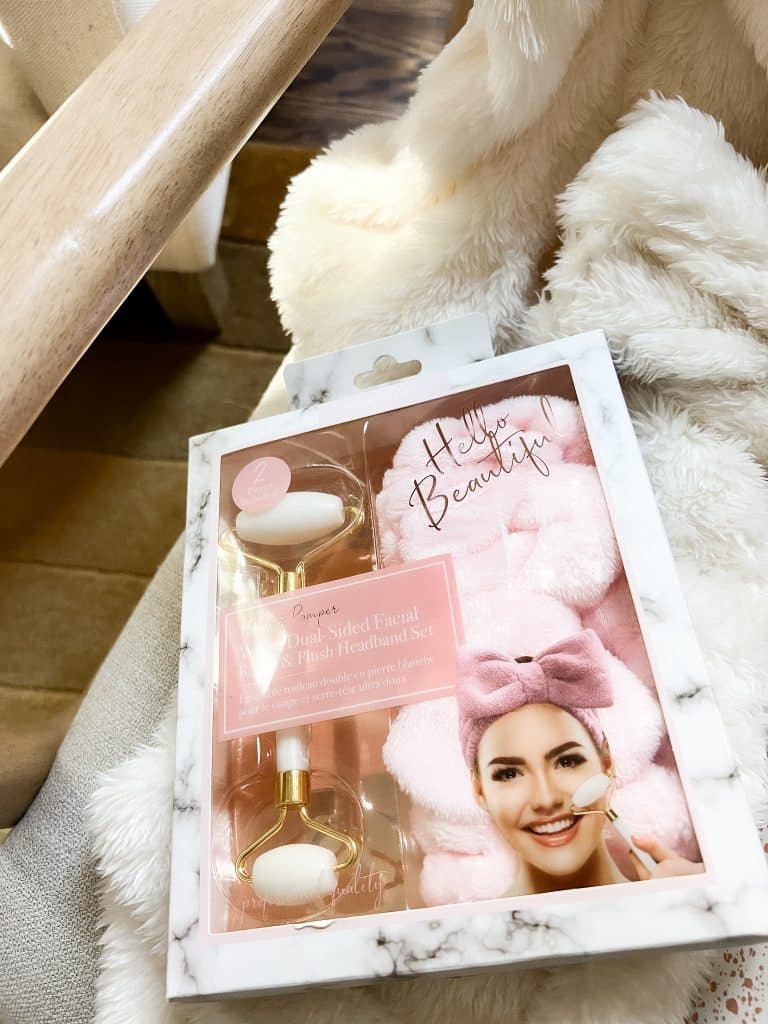 Have you seen those facial rollers that stimulate your skin and contour your face? I found one on the self care aisle at Tuesday Morning AND it comes with the fluffiest hairband. So cute! There were such a great selection of spa-like items, lotions, bath salts and more!
Bath Items that Feel like a Spa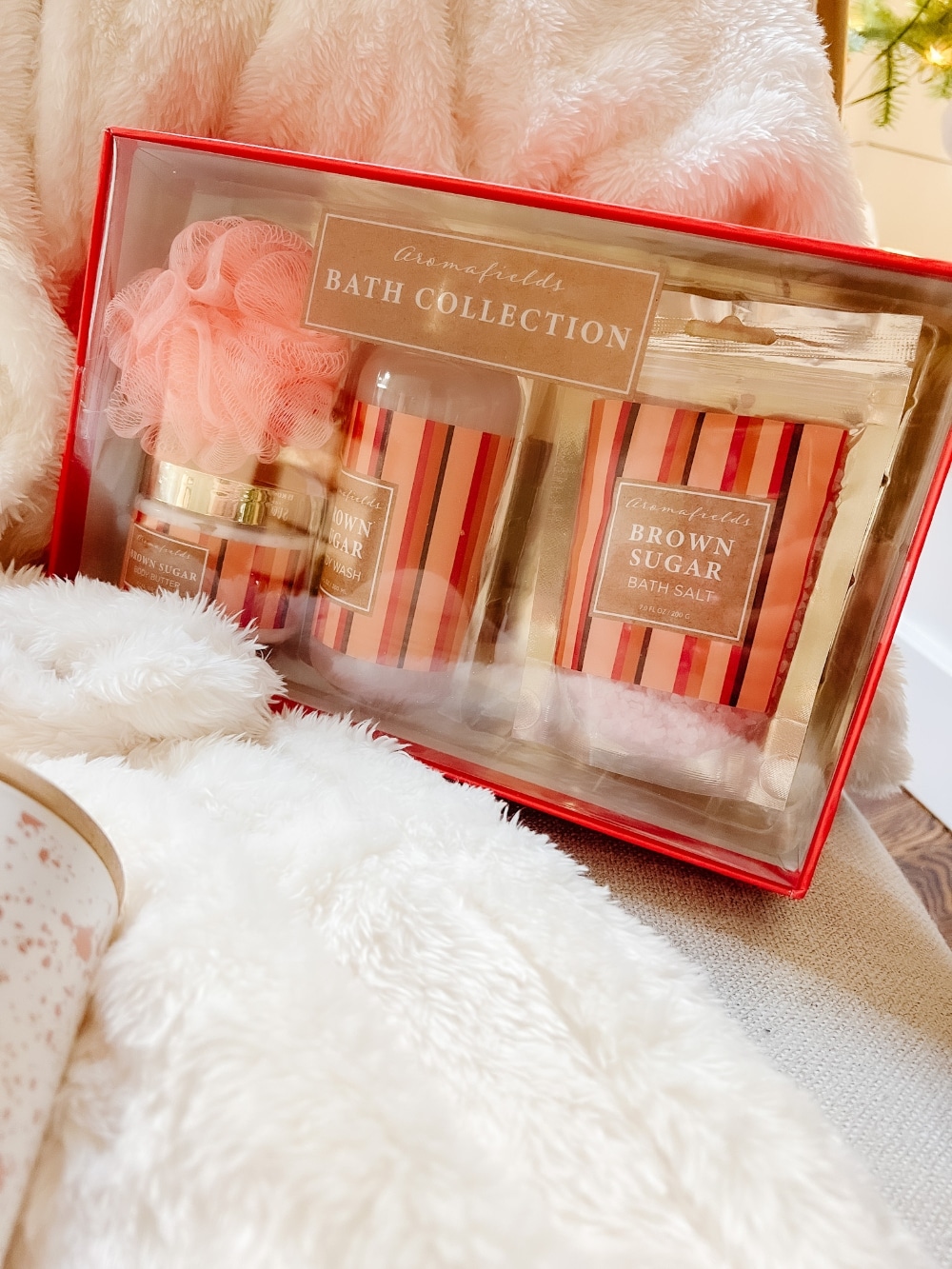 I love a set and this brown sugar bath set was so pretty. It came with three matching items AND a loofah. My mom loves to take a bath so these bath salts and body wash will be perfect. Plus there's a matching brown sugar body lotion which will feel so good when she gets out of the bath.
Scented Candles for Relaxing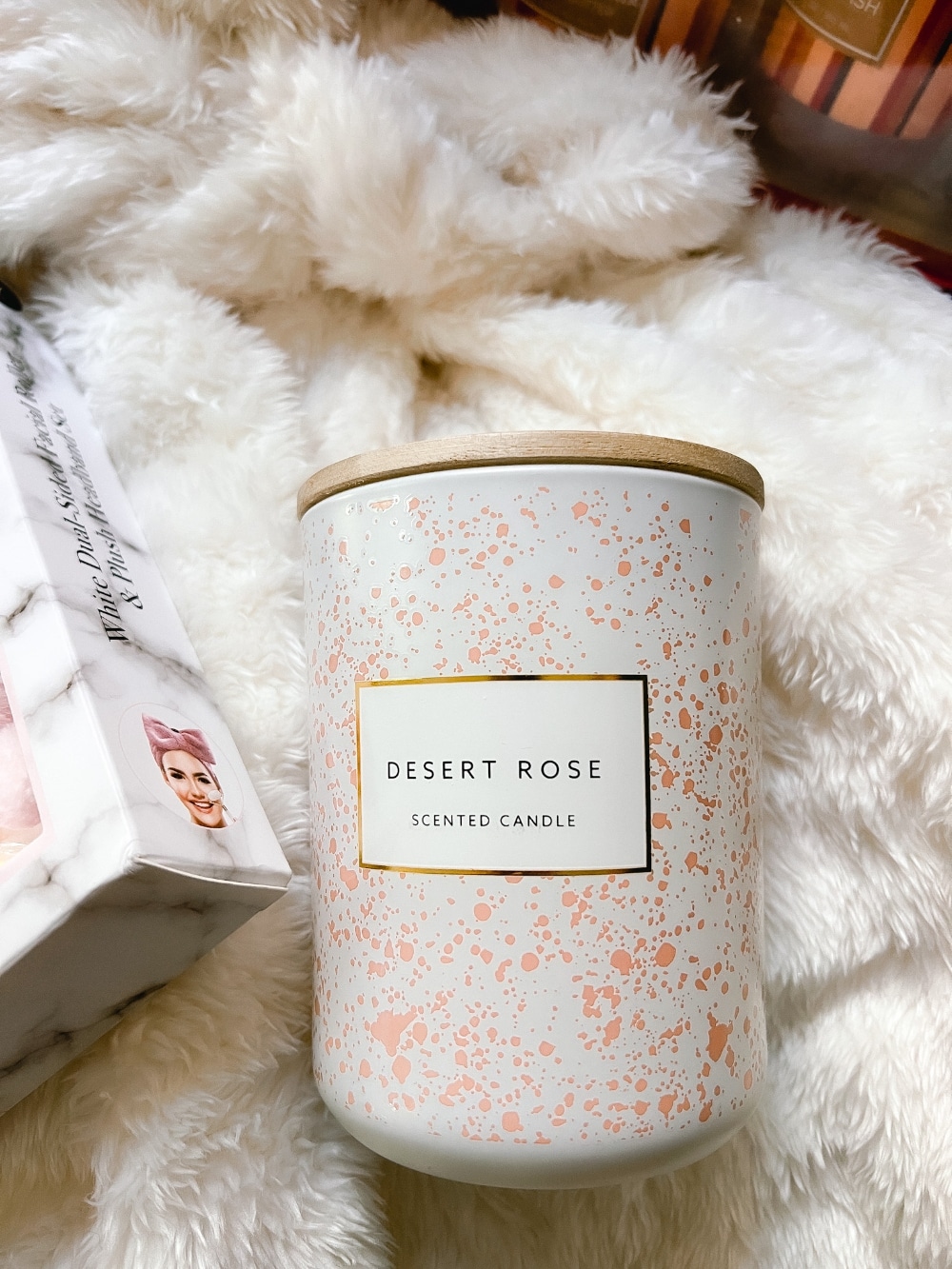 Of course a spa night is not complete without candlelight. How beautiful is this speckled desert rose candle? It also smells amazing and it's HUGE so it will last a very long time. I'm so excited for Christmas morning and seeing how much my mom loves these thoughtful gifts that I found at Tuesday Morning for so much less than if I had shopped at a department store!!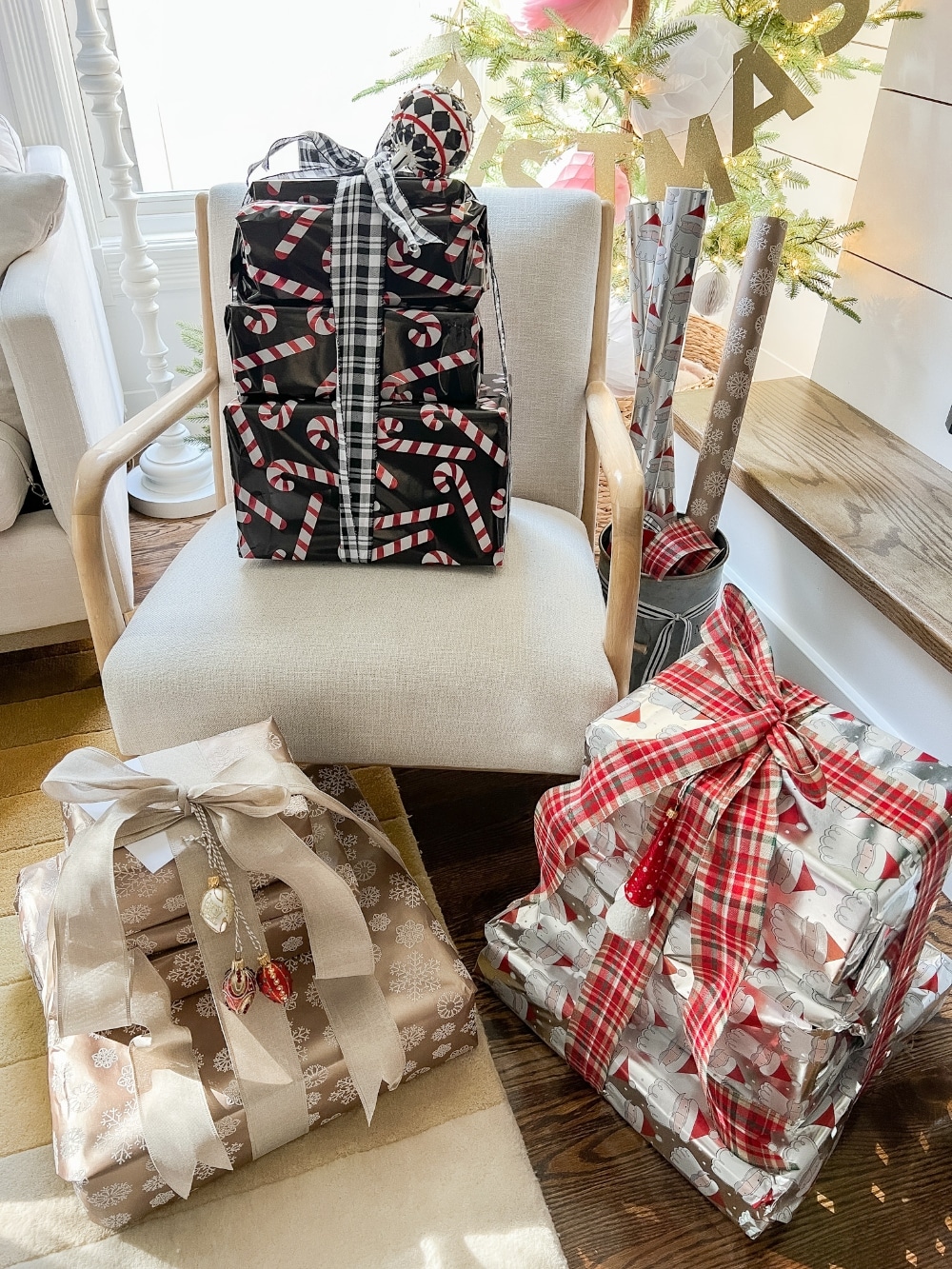 More For Your Money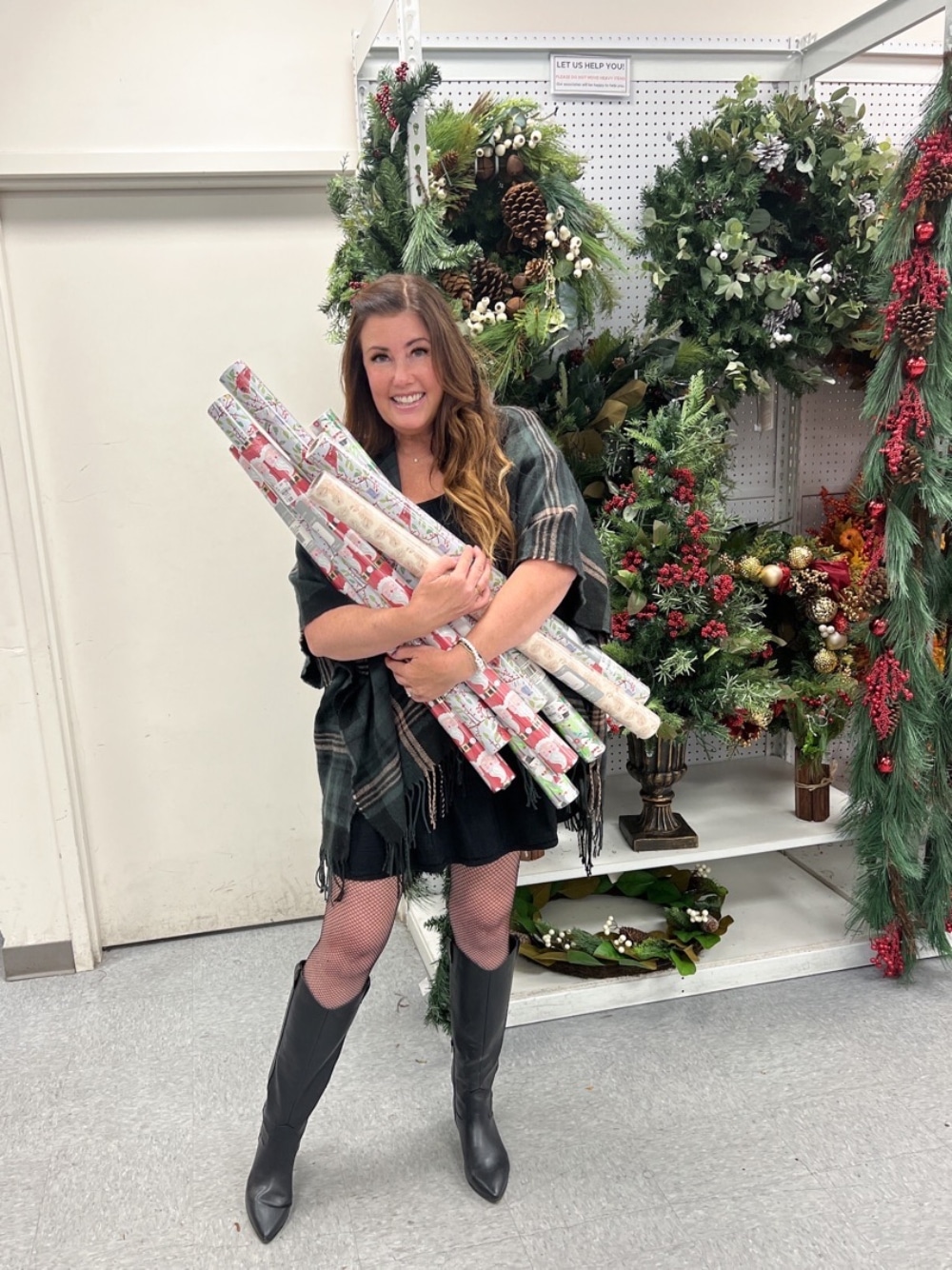 I found all of these items and the wrapping accessories for under $50 a person!! It's true! I love that I can get such great quality and brand name items for less so I can save money and still give amazing gifts that my family will love!
Have a Beautiful Day!
xoxo