It's holiday time! That means decorating, singing carols, whipping up goodies for everyone on my list & some to share here at Jen's Happy Holidays series too. I always feel so blessed to have time to collaborate each year with Jen on this super fun event. This is of course my favorite time of year & spending it with bloggy friends makes it all the better. Since making fudge is a long time tradition in our family, I thought I would share this recipe for our super easy White Chocolate Holiday Fudge today.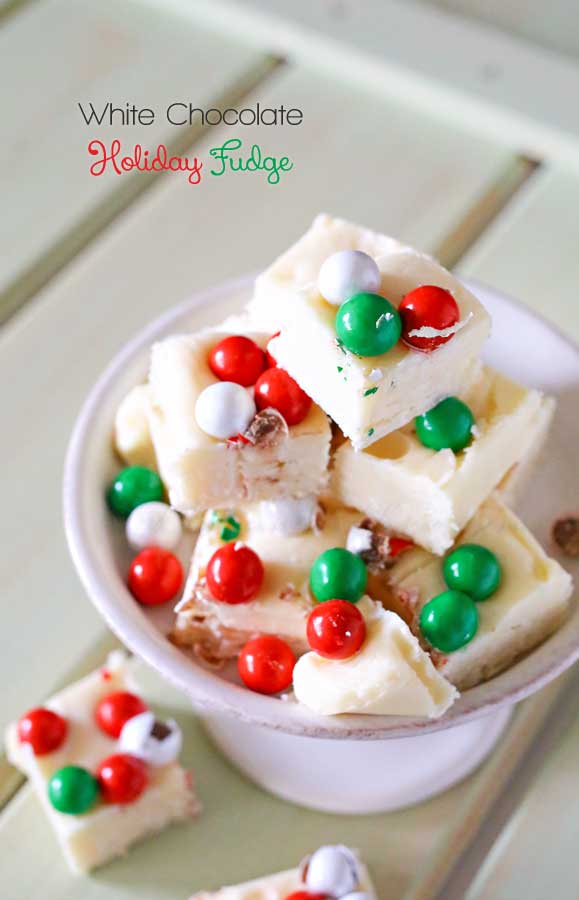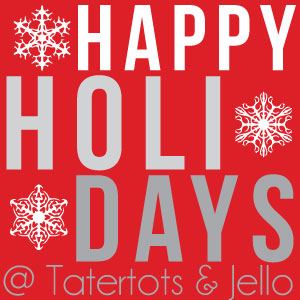 The first time I participated in Jen's event a couple years ago I shared my mom's classic fudge with a twist – dark chocolate & pistachios. It was delicious. My mom was known for her fudge & friends & family would start putting in their "orders" for a tray of it once fall arrived. We would make huge batches of fudge every year & spread the joy. It was heaven with all that fudge overflowing everywhere. Trays & trays all over the place. People were so excited when we would show up with their delivery. I completely understand why, it's AMAZING. I am fortunate that she made sure I had the recipe perfected early on so that I can now pass this tradition down. Only now instead of making it all myself & setting out on deliveries, I can just share the recipes on my blog, Kleinworth & Co..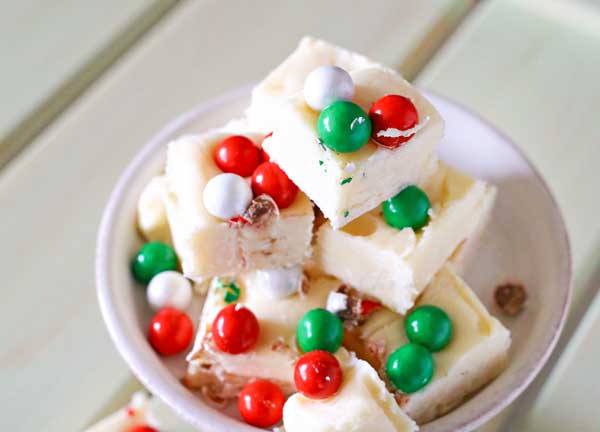 For this recipe I chose our simple white chocolate fudge. Then I topped it with holiday colored sixlets that I found in the bulk section of my local store. Of course I bought about 2 lbs of them because they are so cute sprinkled on everything this time of year. Can't you just see the delight in the eyes of those who get a plate of this? I'm so excited to add this to my gift list for my neighbors.
White Chocolate Holiday Fudge
Ingredients
2 cups white chocolate chips
6 oz sweetened condensed milk
1-2 cups holiday sixlets
Directions
Line an 8×8 dish with parchment paper & spritz lightly with cooking spray
In a medium glass bowl, combine the chocolate chips & the sweetened condensed milk
Microwave on 50% heat in 30 second intervals until fully melted & combined- be sure to stir well in-between each interval.
Transfer melted mixture into prepared pan
Sprinkle on your sixlets & press in slightly
Refrigerate for at least 4-6 hours to set or freeze 2-4 (allow to thaw 30 min before cutting)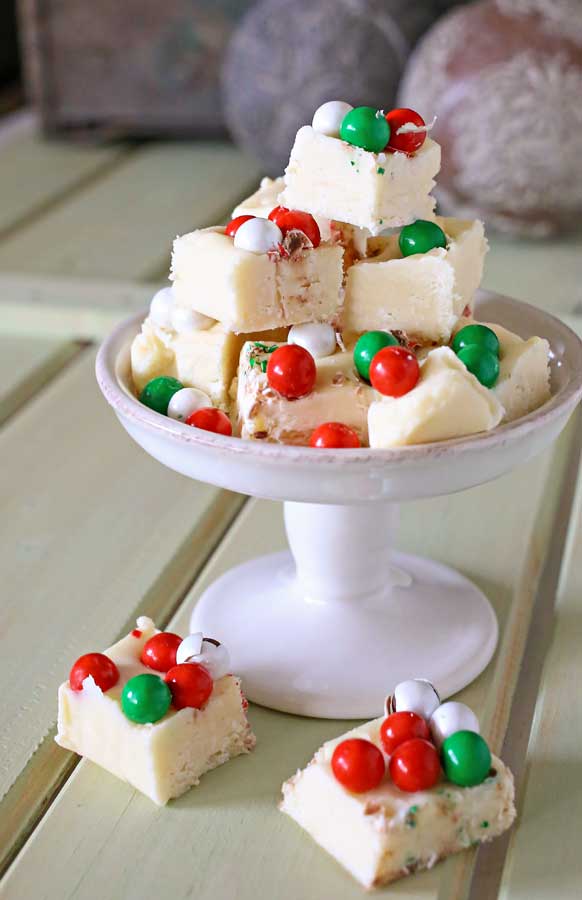 That's it! Isn't that so simple? You definitely have to make this for all your holiday gatherings this year!
****
Thanks Gina! She really does have the most amazing recipes! Know doubt this one will be super delicious! Here are some other projects of hers I know you'll love: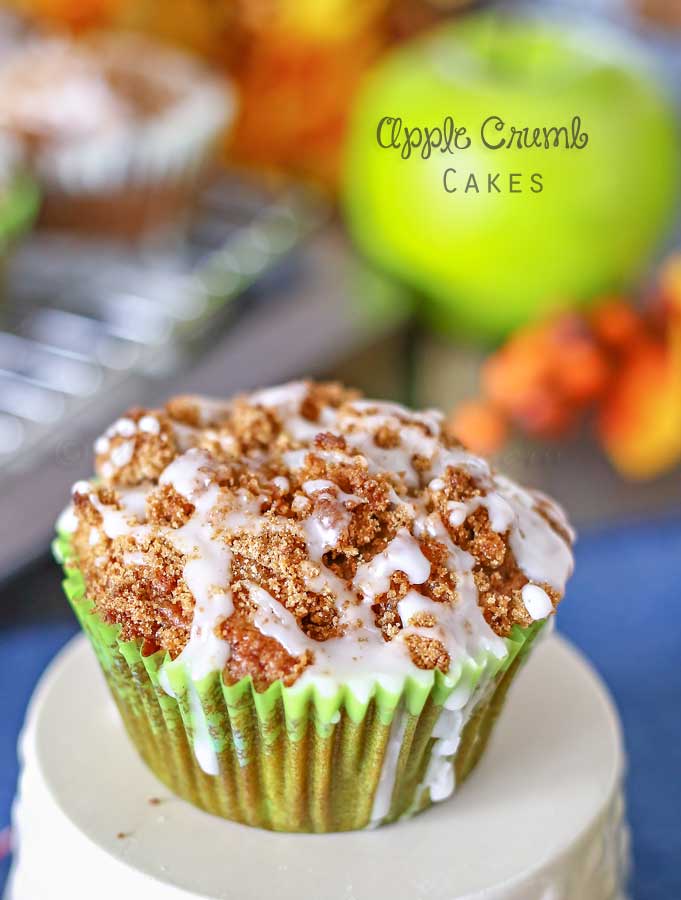 Her Apple Crumb Cakes look like the perfect sweet treat!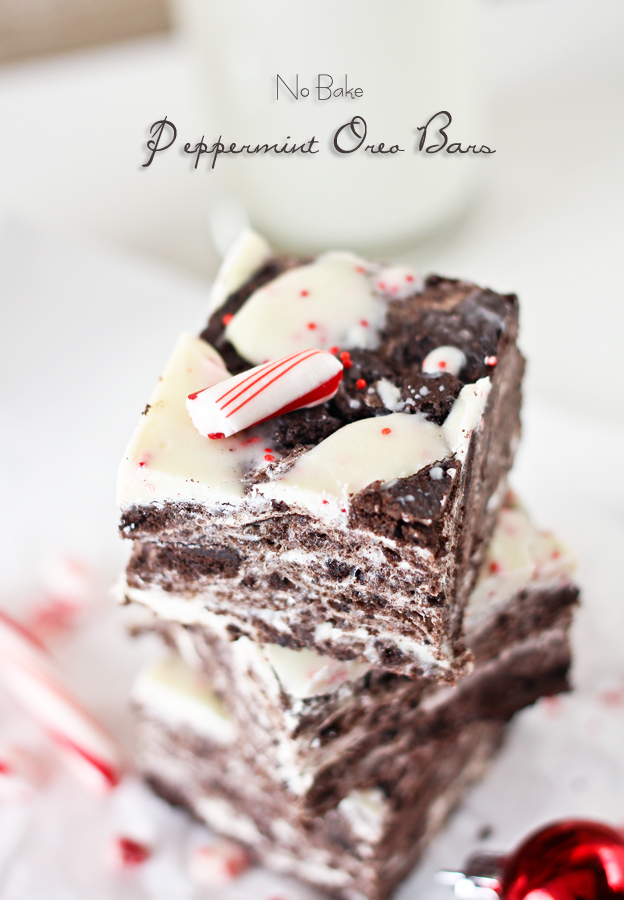 She also has these No Bake Peppermint Oreo Bars that look mouth watering!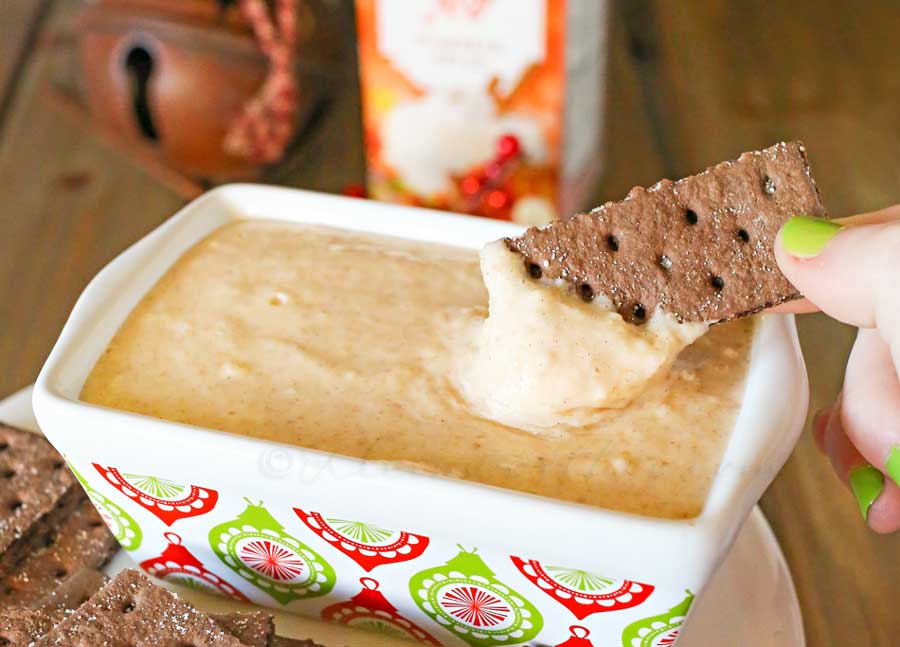 And, this Eggnog Dip sounds so yummy, and it's dairy free too!
Visit Kleinworth & Co. and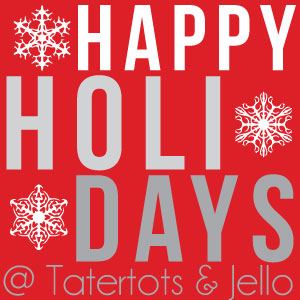 Follow the HAPPY Holidays Event at Tatertots & Jello
all through the holidays with awesome tutorials, recipes, decorating ideas and more from some amazing blogs!
xoxo