Hi, everyone! My name is Kiki from Kiki and Company and I am so excited to be here today to share a really fun (and cheap) Christmas project.
There are so many things I love about the holidays, but one of my favorite is hand making some of the decorations that make our house festive. One thing that I love about my project today is that it would make a PERFECT girl's night project. There is nothing better than creating with others, right?! In the last few months, I have been making a new printable wreath for each holiday, so I thought one for the Christmas season was in order: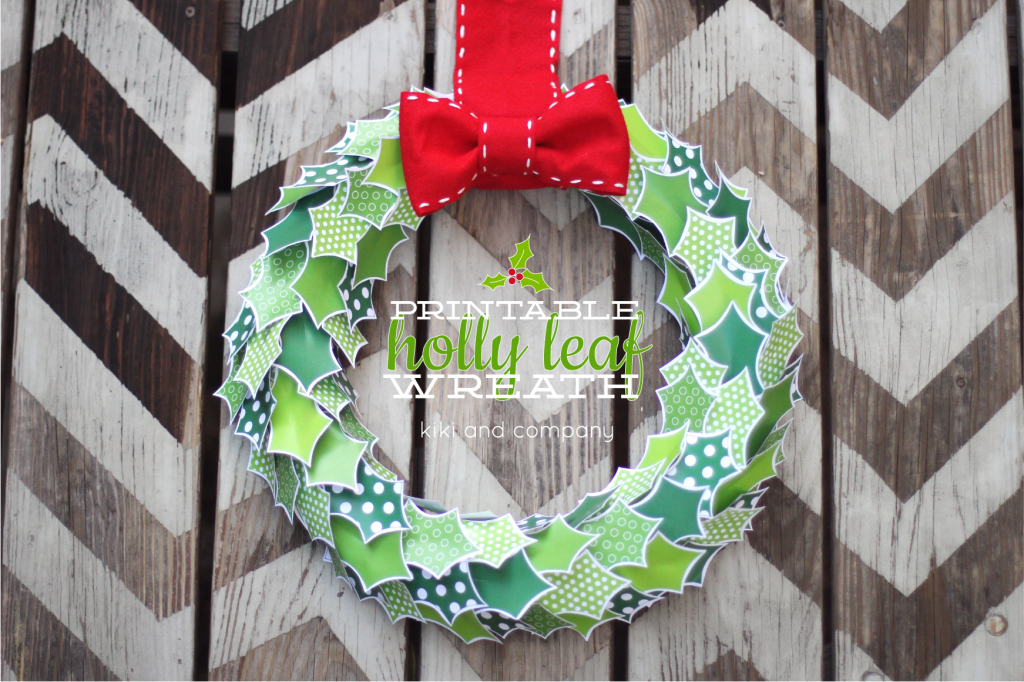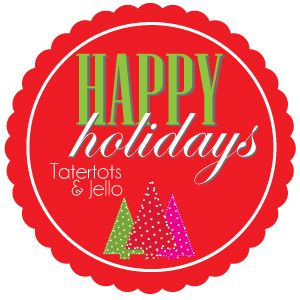 These wreaths are so fun to make. The leaves are all printable, so the list of needs are small!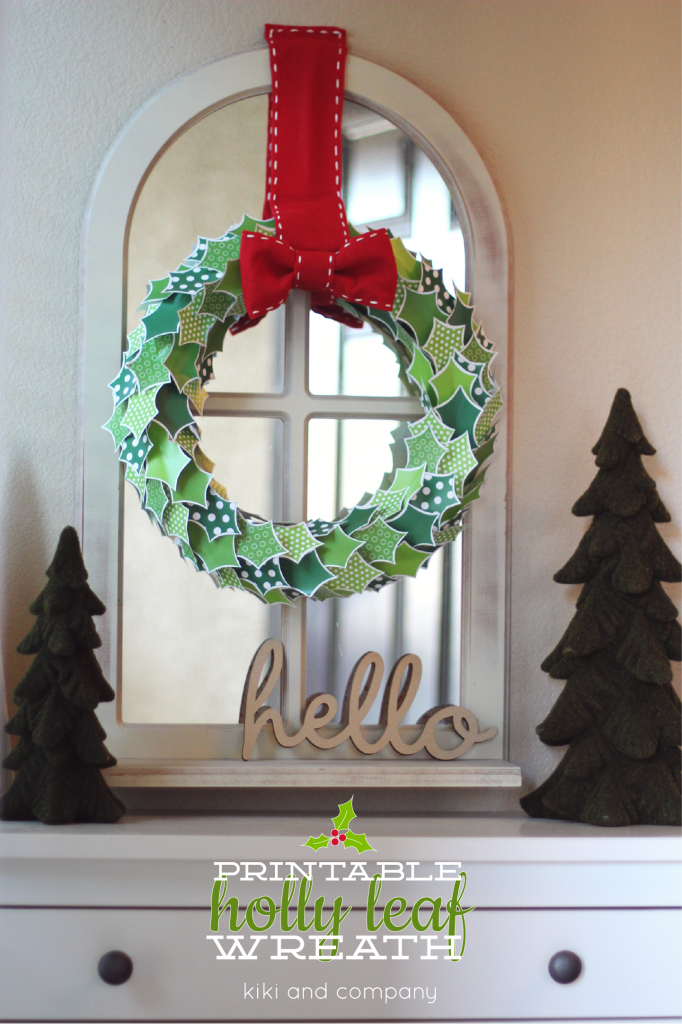 To make the wreath you will need:
–the free download for this wreath. You can find them HERE.
-scissors
-hot glue
-wreath form (you could even use cardboard for this!)
To begin, first print and cut out the leaves you want to make your wreath. There are 3 colors, 1 solid and 1 pattern for each color, making 6 different leaves you can use on your wreath. It is so fun to think of all the possibilities you could end up with. Use one color or use all 3…it is totally up to you!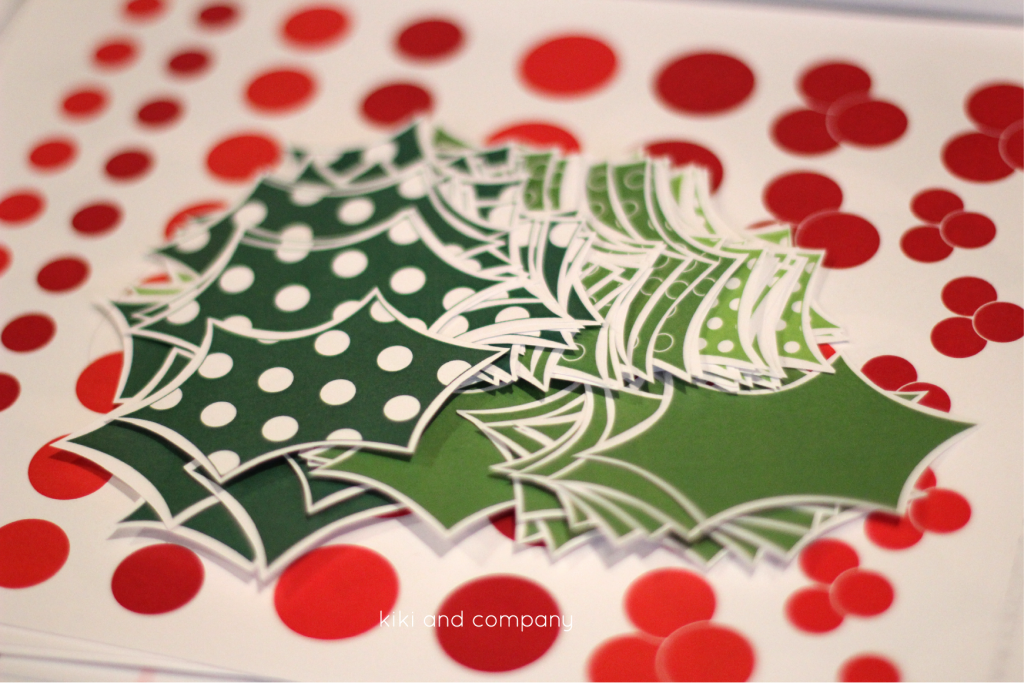 Second, after cutting out your leaves, fold the bottom half of each leaf…this will give it dimension as you start gluing. Next, prepare your wreath form by wrapping it in fabric. I just used hot glue at each of the ends to secure it to the form.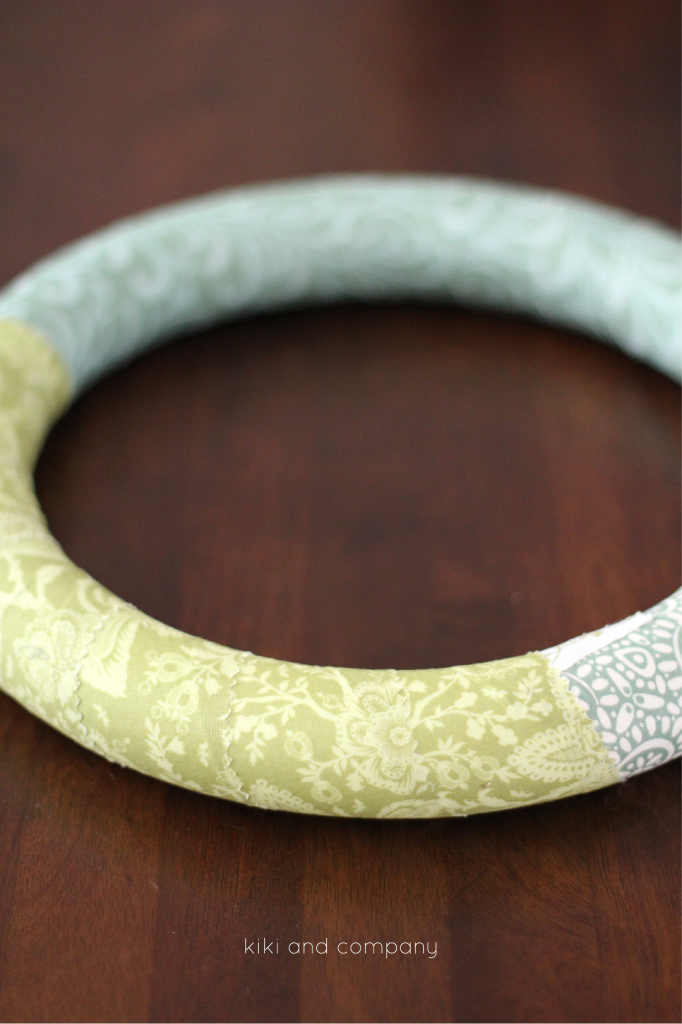 Then, start gluing. This is where your wreath will truly become yours! Use all one color, mix and match, the choice is yours! Overlap each line of leaves until you have completed the wreath. I started mine by gluing 4-5 in a straight line, but found as I kept going, it worked great when everything wasn't perfectly lined up! When you glue, just add a dab of glue to the bottom of the leaf (where it is folded) and add. This makes it easy at the end when you are joining the leaves where you are ending and where you started. You can tuck a few extra leaves wherever you feel like you need more. This really is a wreath that you can make all your own. Isn't it so fun?!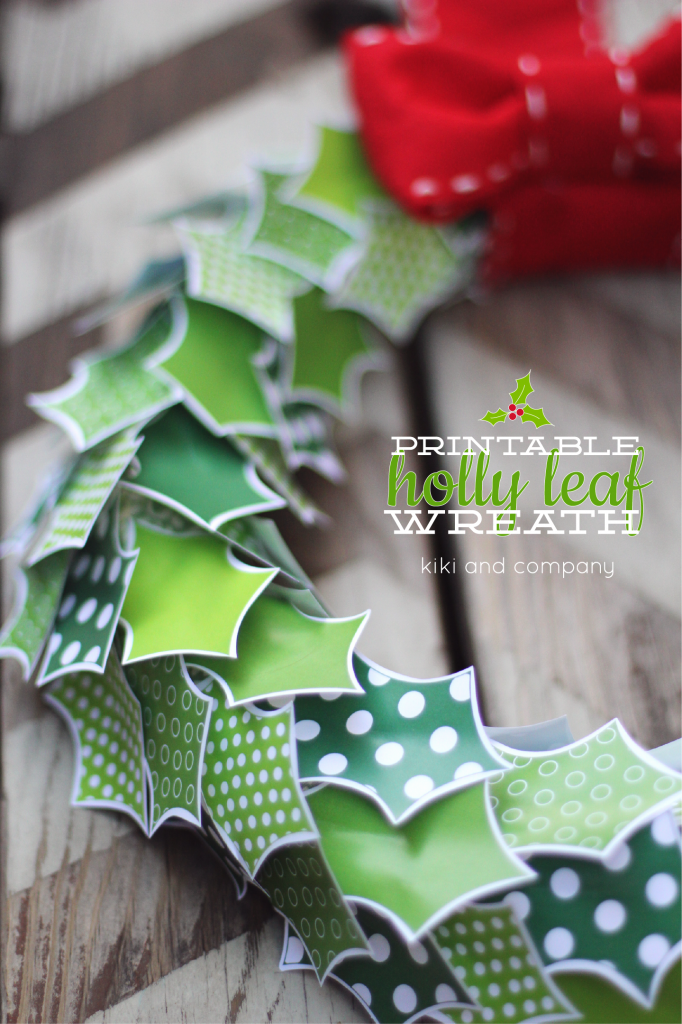 To finish off this wreath, I quickly stitched some felt to make a bow and hanger. You can see my Fall wreath and Thanksgiving wreath and see that you really don't need anything else, but I also added holly berries in the printables if you want to add some red pops! I would love to see how you make this wreath your own.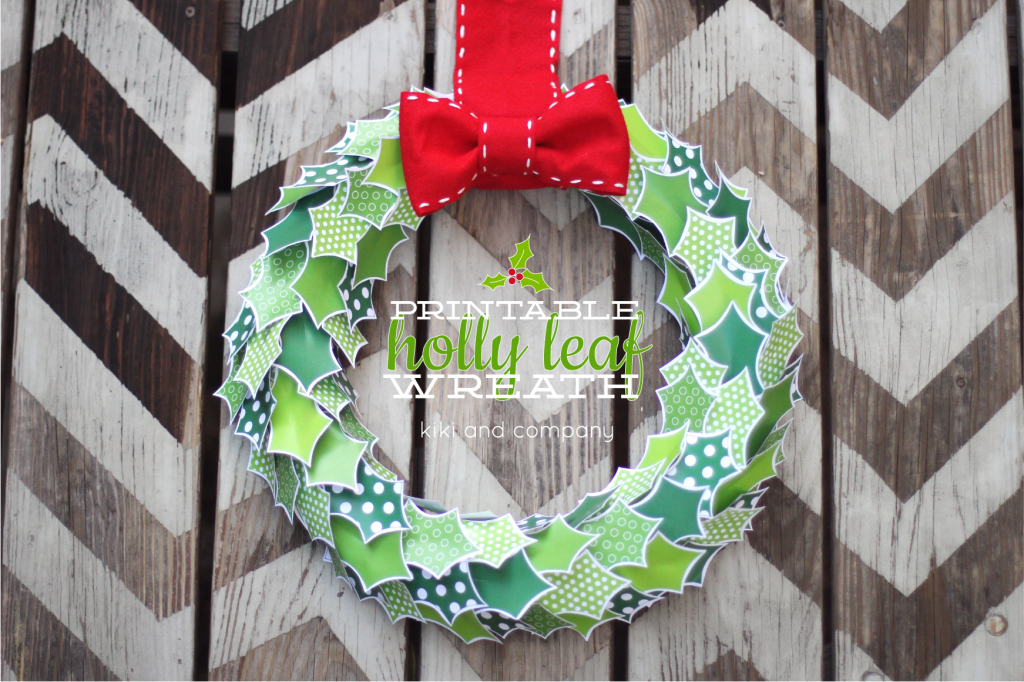 I hope you have the Happiest of Holidays and that throughout them you make the best memories ever with the ones you love most!
Come visit Kiki and Company at both my blog and my shop where you will find all kinds of printables to make your holidays special! Thanks so much for having me, Jen!
*********
Thanks Kiki!! Don't you just love that printable wreath?? What a fun idea to do with friends, or your older kids! I love it! Kiki has amazing prints and printables on her blog and in her shop. Here are a few more Christmas prints to make your Holidays special: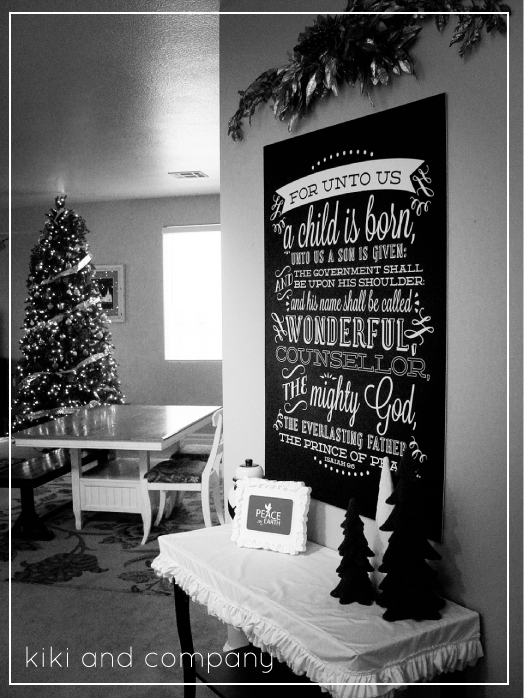 A Christmas Countdown house in 3 versions: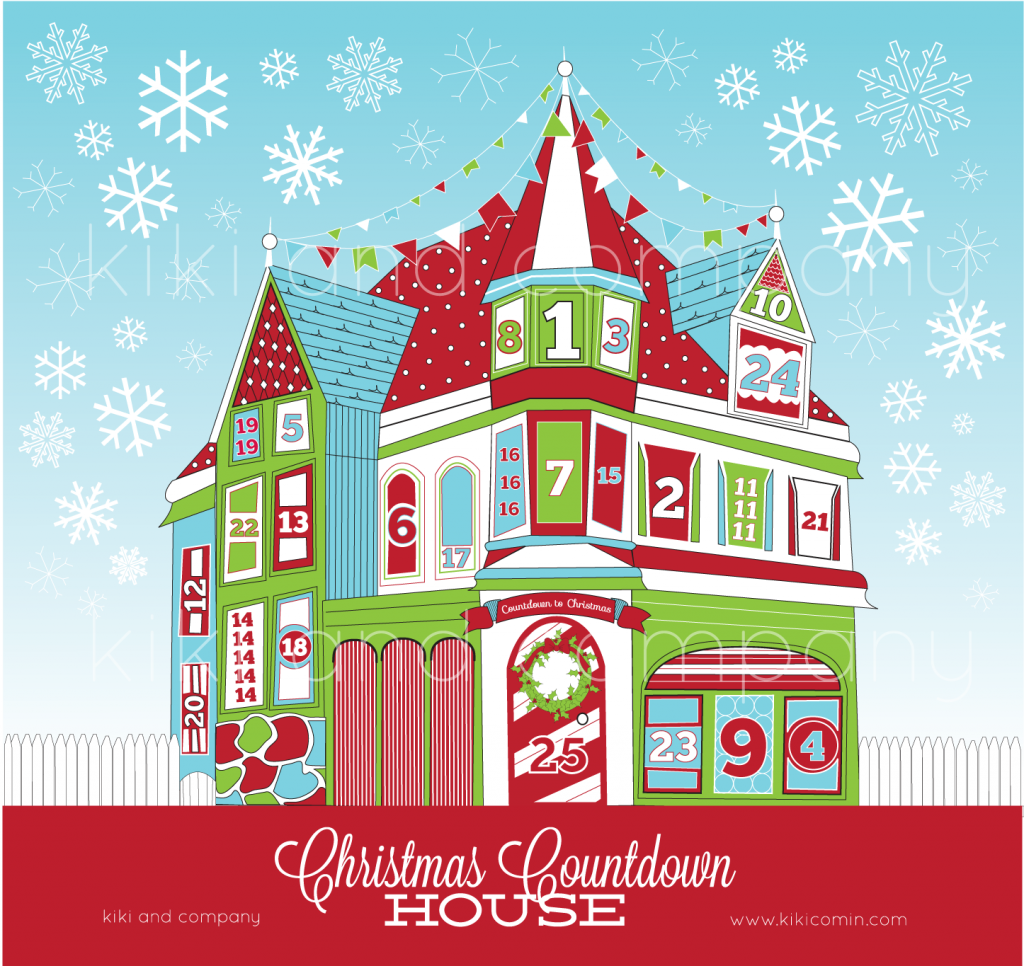 For Unto You Is Born Christmas Print: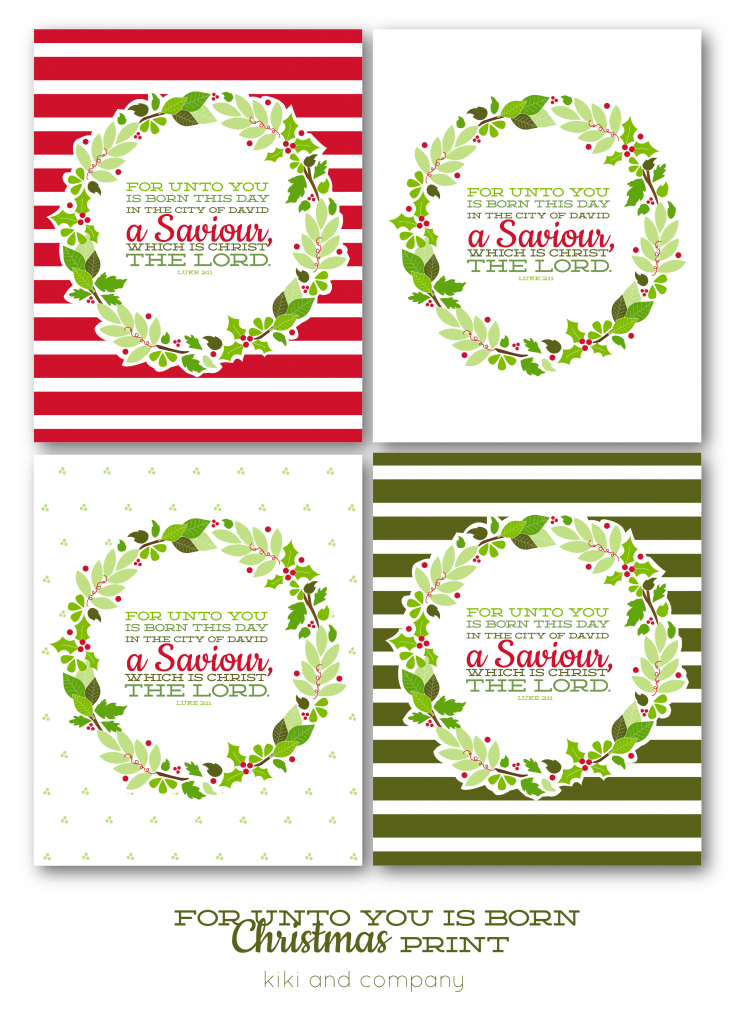 Visit Kiki & Company and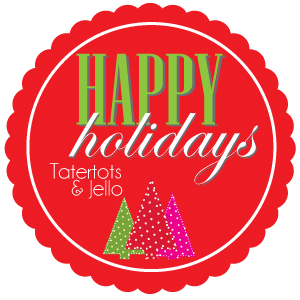 Follow the HAPPY Holidays Event at Tatertots & Jello
all through the holidays with awesome tutorials, recipes, decorating ideas and more from some amazing blogs!
xoxo