Hello TT&J readers, greetings from Infarrantly Creative, Knock Off Decor and Roadkill Rescue. I am Beckie, one of Jen's oldest bloggy buddies here to show you a very SIMPLE holiday gift for the grandparents, or better yet, the great grandparents. Because let's be honest, usually great grandparents have everything they want already. But one thing they always seem to love is pictures of their grandbabies and they'll love a personalized photo wall plate.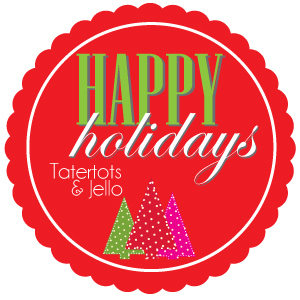 Supplies:
White plate
Laser Color Printer
Spray adhesive
Ribbon
When Jen and I went to CHA last year one of our favorite booths was Craft Attitude. They had this laserjet printable film product that can virtually be used on any surface. Well that was back in January and I had yet to use it. I thought this would be a great time to bust it out and test it.
I had this pretty milk glass plate I found at a yard sale years ago for a quarter. I didn't know what the heck I was going to do with it but I pulled it out the other day and thought this needed a cute picture of my kids in it for Mimi and PawPaw's Christmas gift.
1. I used my Silhouette studio program to design the circle and cut it out. You could easily use Microsoft Word and scissors if you wanted to. Then I printed it out onto the Craft Attitude film. Note: While Craft Attitude has all different products – they are all the same film. They are just named differently for marketing purposes.
2. It says to wait 2-3 hours for the ink to dry completely. So I did as I was told. Then I peeled off the film from the paper backing and used a spray adhesive on the back of it.
3. Then I applied it to the center of the plate rubbing the bubbles out as I went.
4. Lastly I tied a ribbon through the holes in the plate and hot glued a bow in place. A simple and inexpensive gift you can personalize for anyone. And plates like these are super easy to find at thrift stores.
Thanks for the opportunity Jen to say hi to your sweet readers.
**********
Thanks Beckie! What a great idea for a gift for the grandparents, or keep it for yourself, too!! Beckie has tons of great ideas over at Infarrantly Creative. We've been friends a long time, and I'm always so impressed with everything she does! Here are a few of my favorite projects of hers: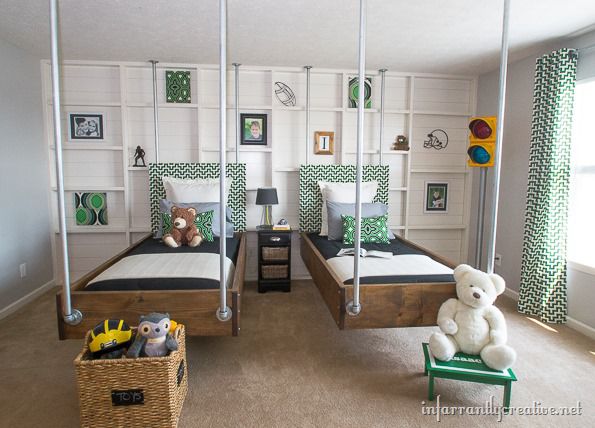 This Boys Bedroom Reveal that she did for the HGTV Home fabrics and Joann Fabric & Craft Store challenge just blew me away! She made these beautiful beds for Isaac's room out of metal pipe and wood! I was amazed by how they turned out. The whole room turned out incredible!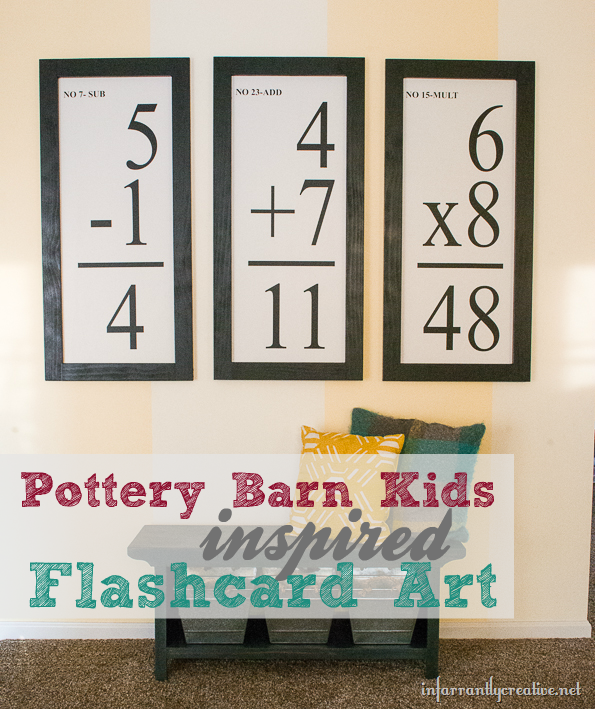 This PBK Oversized Flashcard Art Knockoff adds a modern touch to her playroom.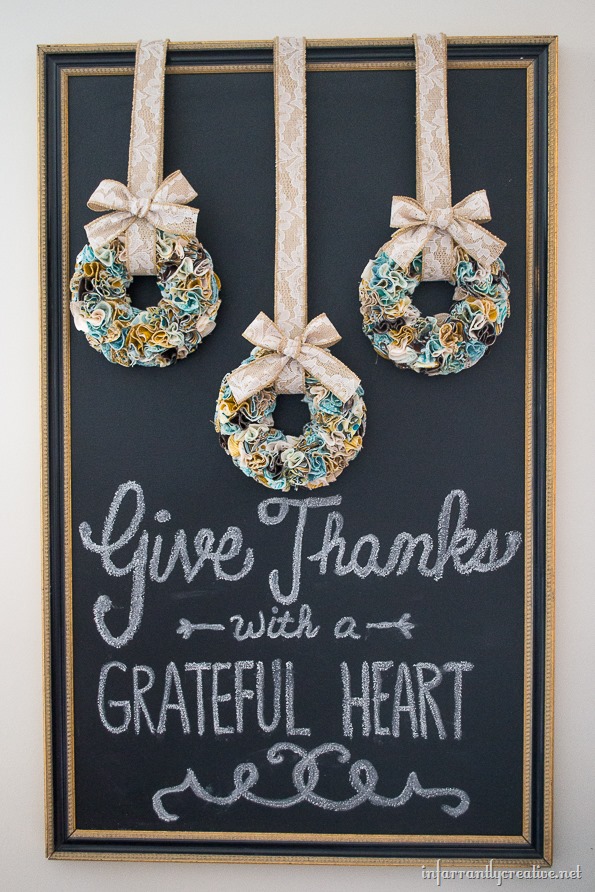 I absolutely adore these DIY Thanksgiving Mini Ruffled wreaths!!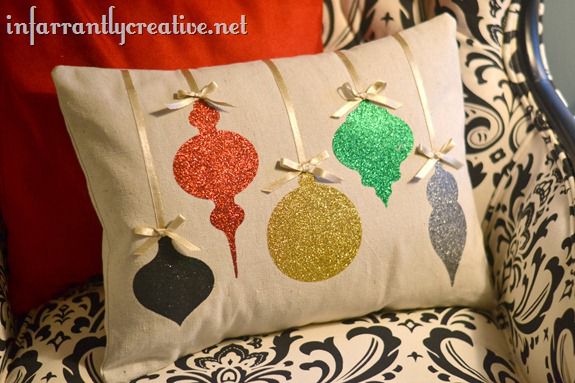 And, this Christmas Glitter Pillow is a simple way to add a little more pop of color to your holiday decor!!
Visit Infarrantly Creative and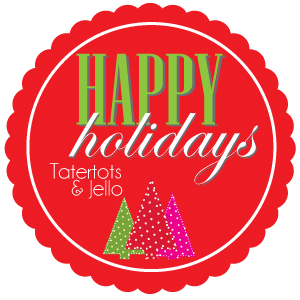 Follow the HAPPY Holidays Event at Tatertots & Jello
all through the holidays with awesome tutorials, recipes, decorating ideas and more from some amazing blogs!
xoxo