Hello Blogging Friends! I am Samantha from Crafty Texas Girls. I love home decor, making fun projects with my daughters and pretty much all things crafty. I am thrilled to be joining the Happy Holidays series on Tatertots and Jello again this year to share my chevron advent calendar!
I love counting down to Christmas with my girls. The anticipation for Christmas Day to arrive is part of the magic of the holiday. So for the past 7 years, I have been looking for the 'perfect' way to mark the passing of December days. I have tried everything from large quilts with candy cane filled pockets, to wooden houses with tiny doors and tiny presents, and even mini bags strung on garland stuffed with holiday 'to do's. But last year, as I spent each night of December working on Elf activities and planning tiny gifts for the 24 days before Christmas- I made myself a little promise. Next year, I would take it easy!
So here we are in November and I am ready to keep that promise! I am excited to countdown til Christmas, but I am saving all those cute little presents for the stockings 🙂 And instead of making each day crazy-over-the-top Christmas special. I am saving that 'specialness' for the big day. For starters, I am keeping our advent calendar "stress-free".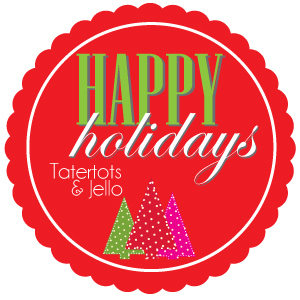 This cute advent calendar is perfect for counting down the days til Christmas. To make one for your family, simply drag the one of the documents below to your desktop and print. Or click on the link and download it for free.
Then put the document in your favorite 8×10 frame. Each day, color an 'ornament' with a dry erase marker. I personally like to use blue.
As Christmas gets closer, the tree becomes 'more decorated'. And there is no stress for you! No little gifts or trinkets to buy, no 'Christmas bucket list' that you have to race to complete.
Just color a ball on the Chevron Advent Calendar and enjoy your family. Because that is really all anyone wants for the holiday season anyway 🙂
*********
Thanks Samantha! I just love ideas that help keep the holidays simple for you and your family at this time of year. And, that is exactly what Samantha did for us! She has tons of other creative ideas over at the Crafty Texas Girls. Here are a few of my favorite projects of hers: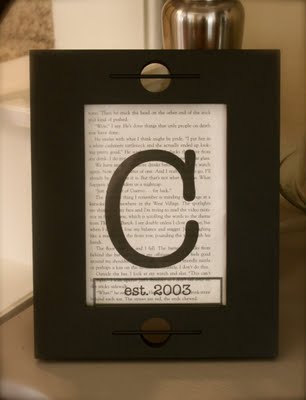 This Bookpage Monogram Art is such a simple idea!! But, it looks so classic and modern. It would make a great gift too!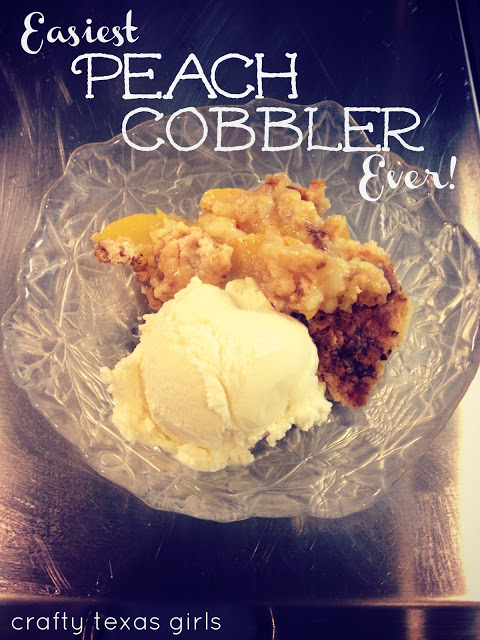 This simple, Easiest Peach Cobbler Ever recipe would be a perfect dessert to add to your Thanksgiving meal!!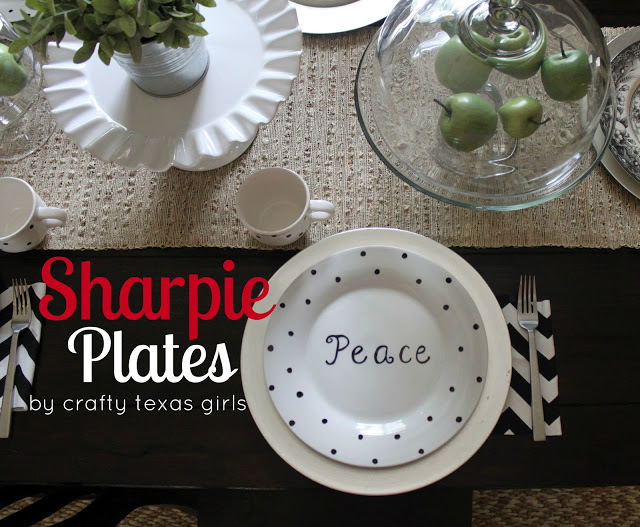 These Sharpie Plates are such a cute way to add a fun, modern look to your Christmas table, or add around your house as Christmas Decor!!
Visit Crafty Texas Girls and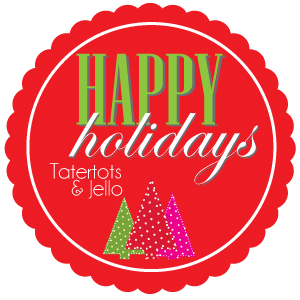 Follow the HAPPY Holidays Event at Tatertots & Jello
all through the holidays with awesome tutorials, recipes, decorating ideas and more from some amazing blogs!
xoxo