Hi! I'm Leigh Anne and I blog over at Your Homebased Mom. I am on a continual quest to discover the pretty and delicious in life which I love sharing with you my blog. I am excited to be here today at Tatertots & Jello and to share with you a yummy treat that would make the perfect holiday gift. Cowgirl Cookie Bark is a fun combination lots of flavors, colors and textures.
I am a fan of cookie and candy bark for holiday gifts. I love cookies too but cookies are best eaten fresh, not five days later. The best part of cookie/candy bark is it tastes great 5 or more days later too! It is perfect for making ahead for holiday gift giving.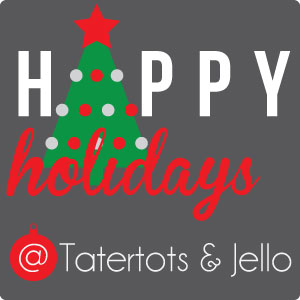 I have shared a lot of different versions of cookie/candy bark over the years. Reindeer Corn Cookie bark is one of my favorites! You can find lots of other ideas over in the Candy section of my Recipe Index.
I am a big Trader Joes fan and recently found some Cowgirl Bark on one of my frequent trips. I bought a bag and brought it home. I loved the idea of it – white chocolate, dried cranberries, krispy rice cereal, almonds, peanuts, pretzels and ginger cookies. Such a fun combination of flavors and textures. I was only semi impressed when I opened the bag and it didn't look like the picture on the package and didn't taste nearly as good as I thought it would.
I decided though that it was a good idea so I was going to make my own homemade version. So today I give you my copycat version of Trader Joes Cowgirl Bark.
The bag says they call it Cowgirl Bark because cowgirls are adventuresome and individualistic just like this bark. The bark is full of unexpected and adventerous flavors and textures. Not tough but ruggedly delicious and interesting. I admit it is not a combination that I have tried before.
I melted my white chocolate and stired in the rice krispies and then spread it on a baking sheet.
I then sprinkled all the yummy other ingredients on top of the white chocolate mixture. I decided to leave the peanuts out though and just use almonds. Wasn't feeling the peanuts at the moment.
With your fingertips, gently press the cookies, pretzels, etc. into the soft chocolate so that they stick better as it sets up. After it is set up just break it into pieces and munch away.
My homemade version was SO MUCH BETTER than the store bought version. Sorry Trader Joes. You know I am a big fan but this time I did it better!
I love the crunchiness of the krispy rice cereal in the chocolate and then all the fun flavors, colors and textures sprinkled on top. Just bag up a pile of Cowgirl Bark and your friends and neighbors are going to say YeeHa!
Cowgirl Cookie Bark
Ingredients
Recipe for Cowgirl Cookie Bark
1 lb. of white chocolate or vanilla melts
2 C krispy rice cereal
1 C dried cranberries
1 C broken pretzels
1 C toasted sliced almonds
1 C broken up ginger cookies
1 C peanuts
Instructions
Melt chocolate and mix rice cereal in.

Sprinkle remaining ingredients on top and press into chocolate so it sticks as it dries.

Spread on a baking sheet

Allow to set up and then break into pieces
**********
Thanks Leigh Anne! Oh my, that looks so amazing! I love the idea of mixing in the rice krispie treats too. YUM!
Leigh Anne always has the most amazing, mouth watering recipes on her blog. Here are a few I think you'll love: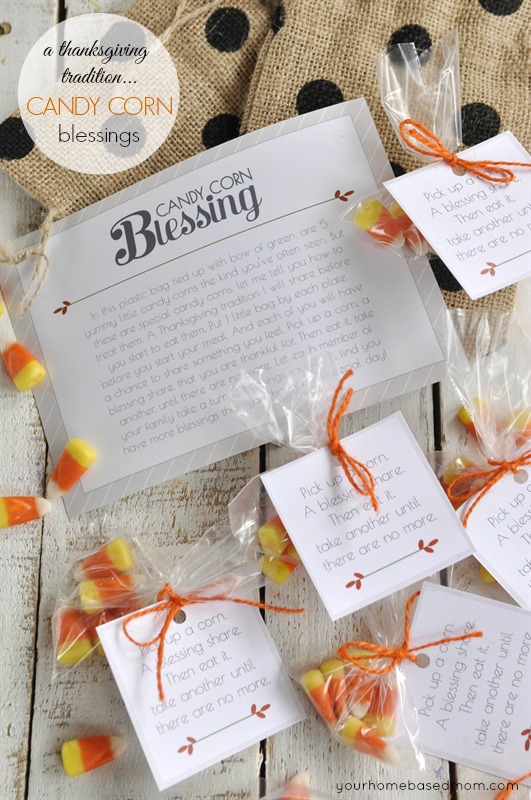 This is such a fun idea, and could be a new Thanksgiving tradition in your family. Check out her post on Candy Corn Blessings, or a way to share what you are thankful for in a fun, creative way.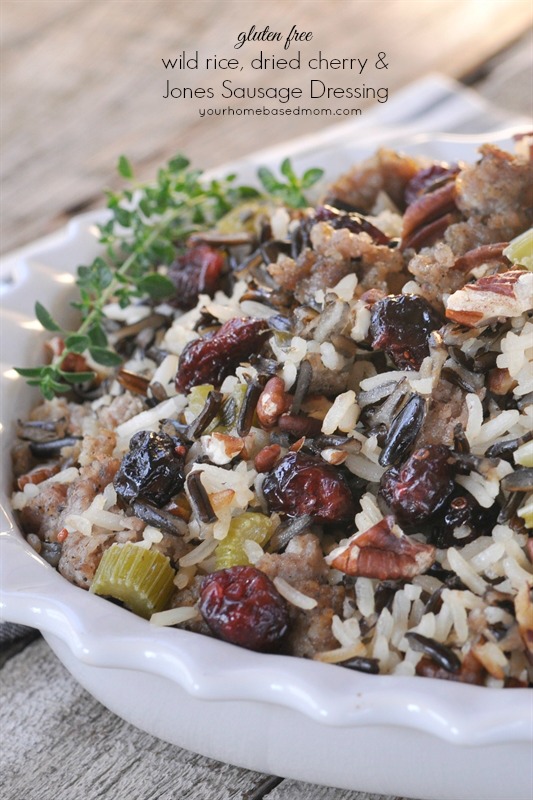 And, if you're looking for a unique stuffing idea, why not check out her Wild Rice, Dried Cherry & Jones Sausage Dressing.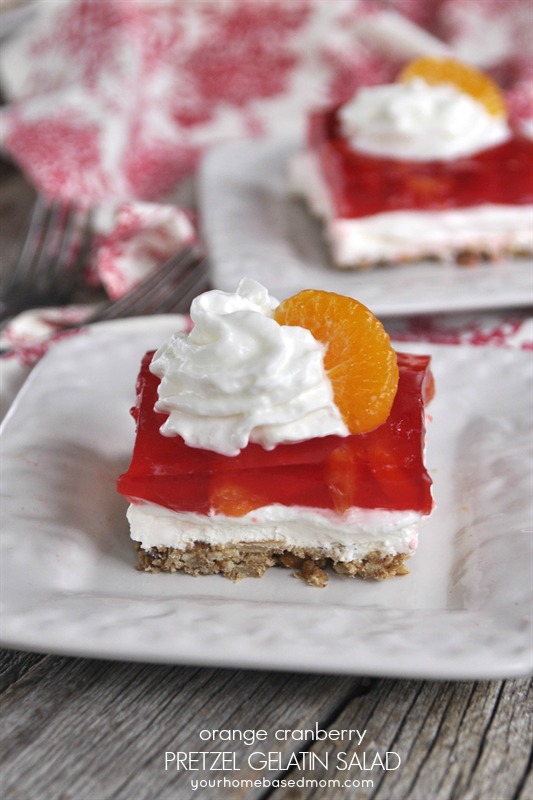 And her Orange Cranberry Pretzel Gelatin Salad looks like the perfect treat to bring to dinner too.
Visit Your Homebased Mom and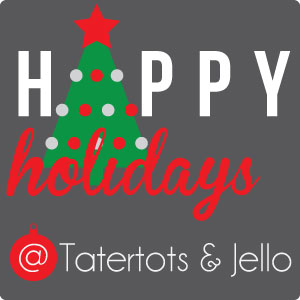 Follow the HAPPY Holidays Event at Tatertots & Jello
all through the holidays with awesome tutorials, recipes, decorating ideas and more from some amazing blogs!
xoxo

Cowgirl Cookie Bark
Recipe Type: Dessert
Cuisine: Cowgirl Cookie Bark
Author:
Prep time:
Total time:
The best part of cookie/candy bark is it tastes great 5 or more days later too! It is perfect for making ahead for holiday gift giving.
Ingredients
Recipe for Cowgirl Cookie Bark
1 lb. of white chocolate or vanilla melts
2 C krispy rice cereal
1 C dried cranberries
1 C broken pretzels
1 C toasted sliced almonds
1 C broken up ginger cookies
1 C peanuts
Instructions
Melt chocolate and mix rice cereal in.
Sprinkle remaining ingredients on top and press into chocolate so it sticks as it dries.
Spread on a baking sheet
Allow to set up and then break into pieces