Happy Glamper Ruffled Summer Wreath DIY. Kick Summer off by making this fun GLAMPING ruffled wreath for your home or camper! The bright colors and fun paper embellishments will be enjoyed all Summer long!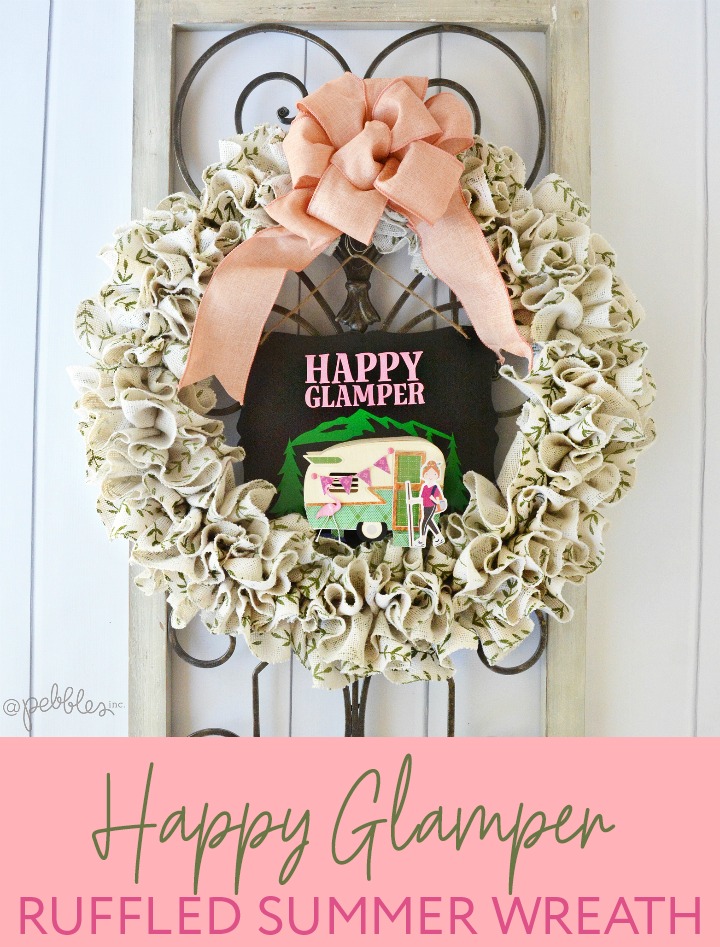 Hello everybody! Marcia here today. I am so excited to be guest designing for Jen!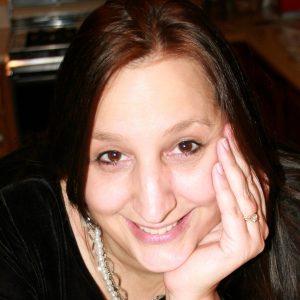 Make a Happy Glamper Ruffled Summer Wreath in 15 Minutes!
The warmer weather has my family thinking about future camping trips. We love to pack up the car and drive to one of our favorite camping spots … or even explore a new place. With the glamping craze, I thought maybe I should be decorating our camper … so I decided I needed to make a wreath for the camper door. Here is what I came up with.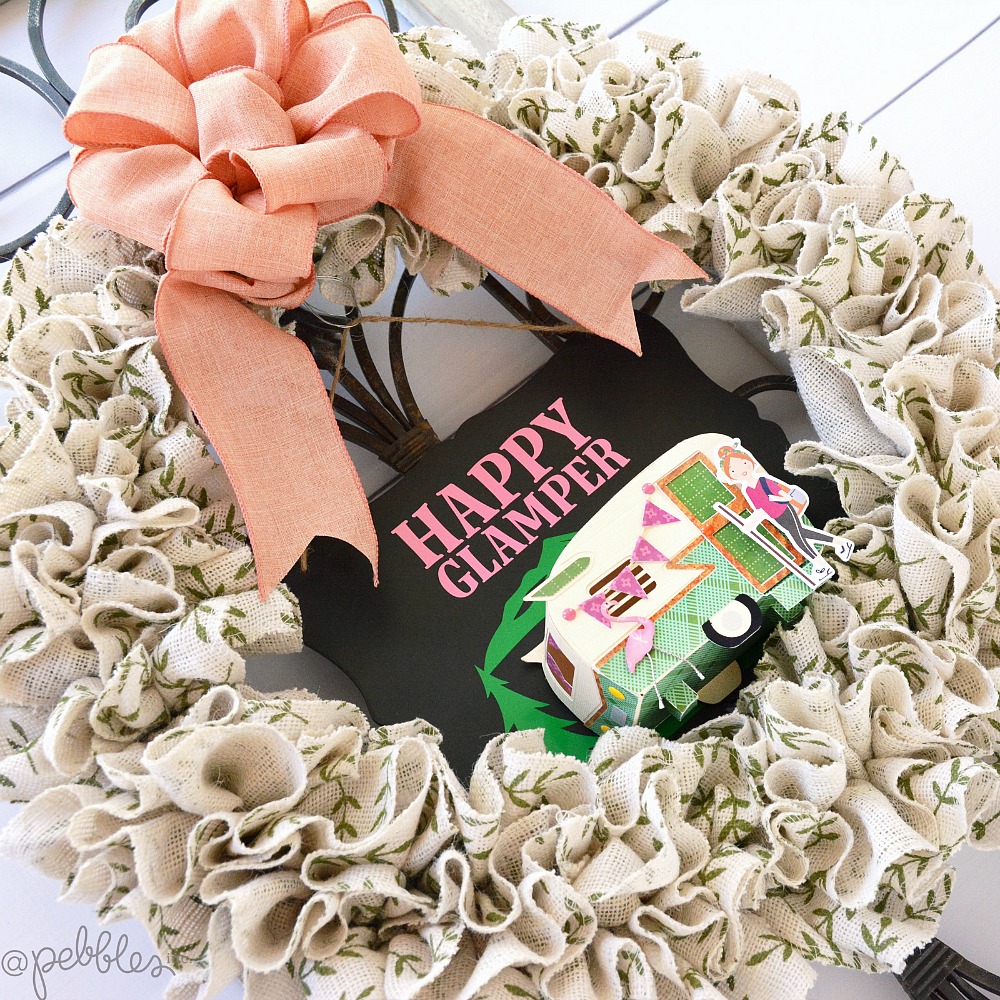 Create Easy Ruffles with Burlap Rolls
This wreath was super easy to make. It took 2.5 rolls of burlap and maybe 15 minutes! Here is a tutorial I found on YouTube to explain how to create this beautiful ruffle wreath.
Cut Out a Paper Camper
Then I had to think about how to decorate my wreath. I found a svg design for the camper from SVGcuts. It's a 3 dimensional camper complete with a lawn flamingo in the front! I made my camper using pattern papers from Jen Hadfield's Chasing Adventures collection.
Add Paper Embellishments
The hiking girl standing in front is an extra nice touch…don't you think? It's one of the Pebbles Inc. Chasing Adventures embellishments!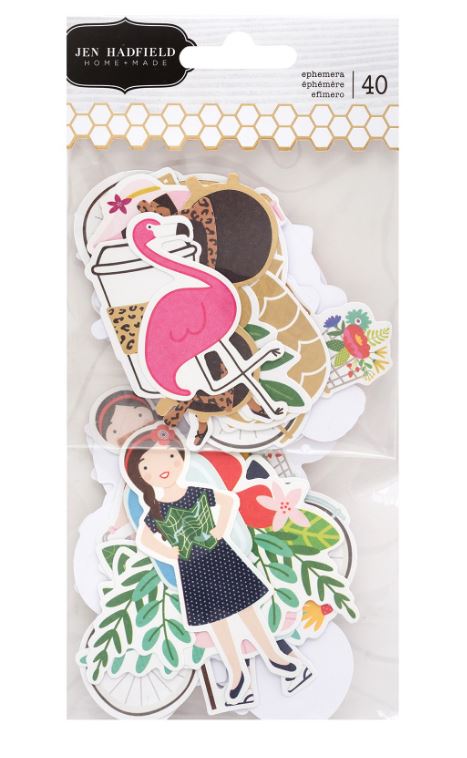 Pebbles Inc. Chasing Adventures Embellishments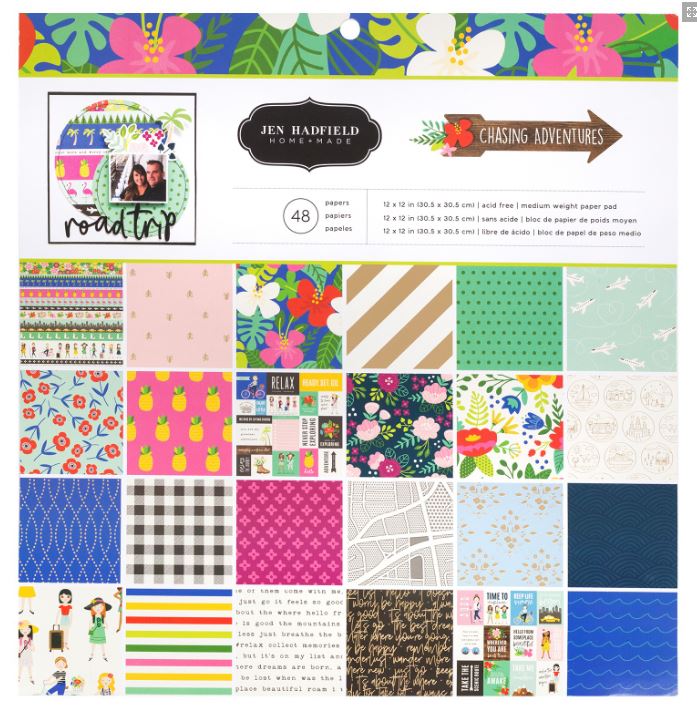 Attach the Paper Camper to the Wreath
Next I had to figure out how to attach the camper to the wreath. Since the camper is make out of paper I didn't want to use wire and chance ripping the camper. I finally opted to glue the camper to a blackboard sign.
Add a Vinyl Saying
This left me space on the sign I had to decorate with vinyl. I found the cutest Happy Camper cut file in the Silhouette store. I love the trees and mountain scenery behind the camper.
Add a Bow
The blackboard sign hangs from a wire at the top of my wreath. I also added a pretty pink bow too.
Add a Wreath to Your Camper Door
I love how this turned out. It will be so fun to see people's reactions when they see this beauty on our camper door!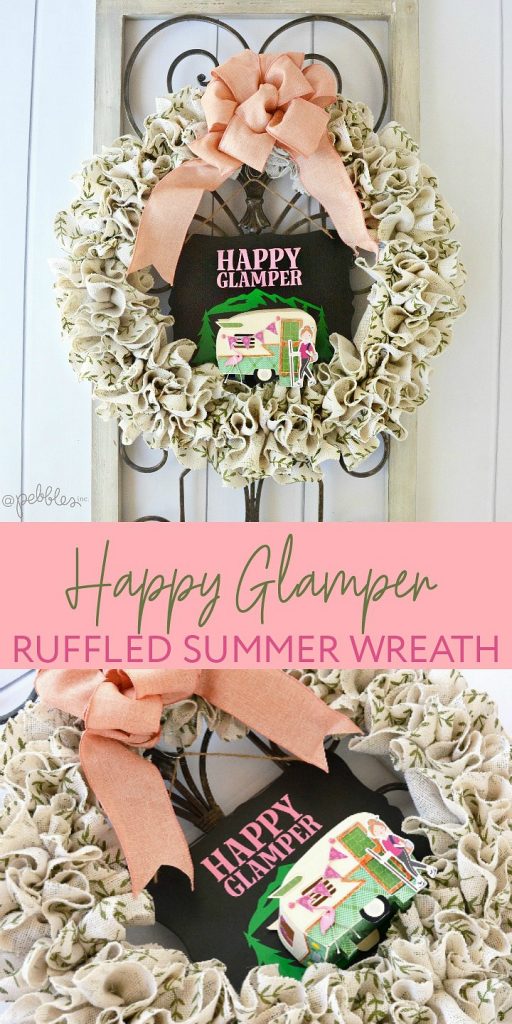 Happy Glamper Ruffled Summer Wreath
Thanks so much for stopping by today. Where is your favorite place to go camping? I am always looking for a new adventure and would love to hear!
~Marcia
Supplies:
Chasing Adventures 12×12 Paper Pad
Chasing Adventures Ephemera Die Cuts
Thanks Marcia!!! Your wreath is SO adorable and I love that you are going to hang it on your camper. How fun!!! Here are a couple other ideas that I love from Marcia: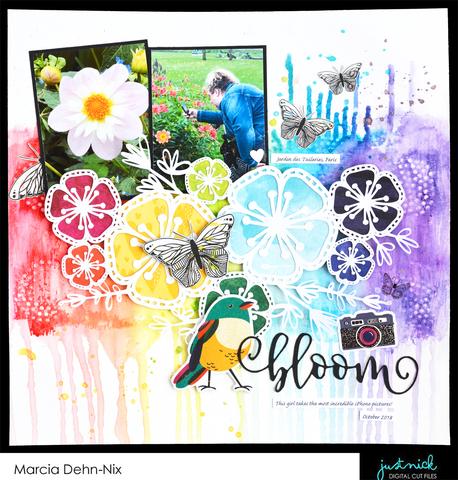 Isn't this Bloom Floral Page so gorgeous that Marcia created. I love all of the colors!!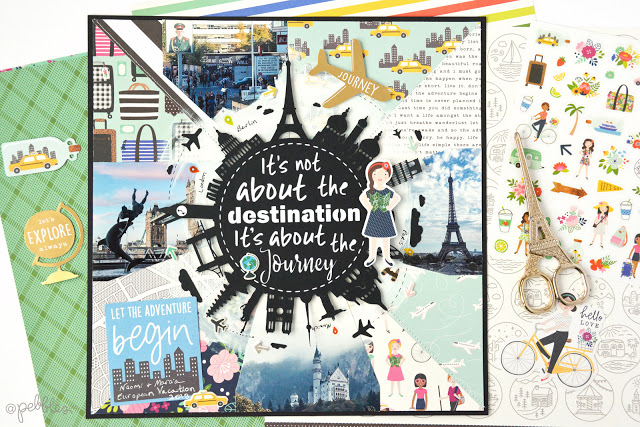 And I love this travel page layout that she created, also with the Chasing Adventures papers and embellishments!!
Be sure to follow along with all of Marcia's creative ideas!
One Scrap at a Time on Pinterest
Scrapping with Marcia on Facebook
Have a Creative Day!
xox