Hi Everyone! Kiki from Kiki and Company here to share a fun Halloween idea with you. My kiddos (all 5 of them) LOVE Halloween. I love to throw little notes and treats in their lunches and can't wait to put these in there soon: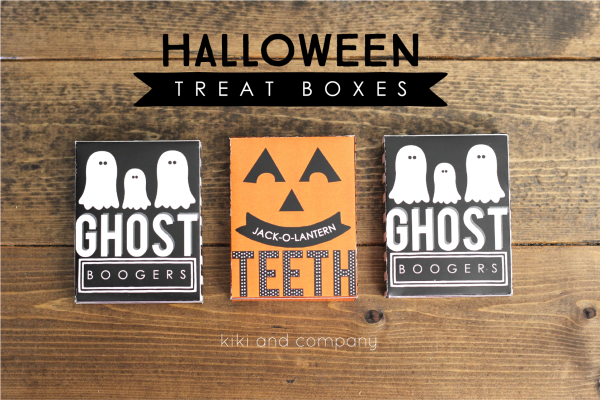 How fun are these? A little gross and a lot of fun! 😉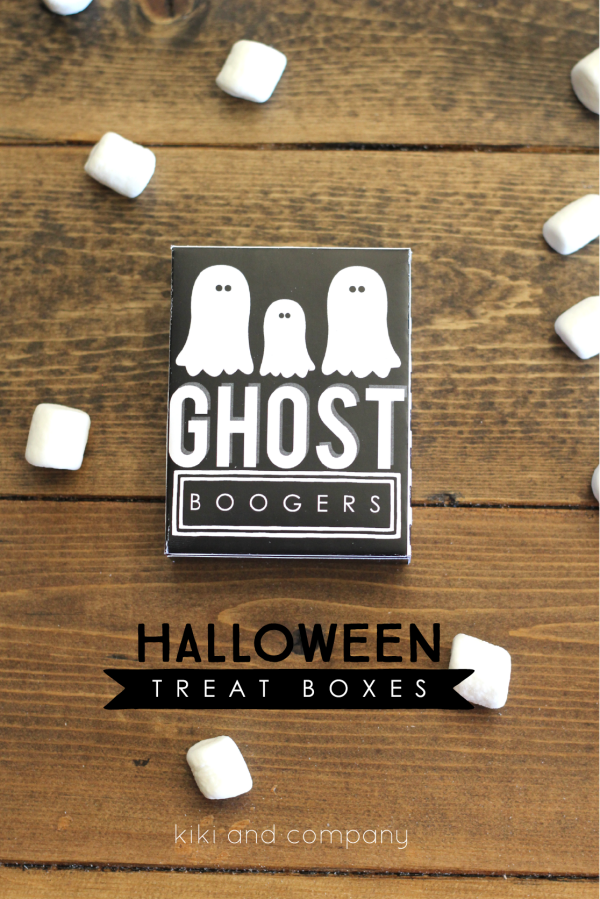 To make these cute boxes is super simple.
SUPPLIES
Free printables
Scissors
Glue
a scoring tool or a blunt ended pen, etc.
treats to fill them with
DIRECTIONS
Download, Print and Cut out free printable
Cut out around the entire box except where the red lines are shown here…you also need to cut here.
Score down all black lines.
Fold on all lines.
Glue the back of the box to the flap. Tuck in white corners and glue bottoms together.
Fill with treats.
Close by folding down final flap and you can secure it with a small piece of tape, sticker or wrap a piece of twine around it.
For the Ghost Boogers, I used marshmallows, but you could also use yogurt raisins or anything white! There is even an area to write a to/from, in case you want to use for parties, etc.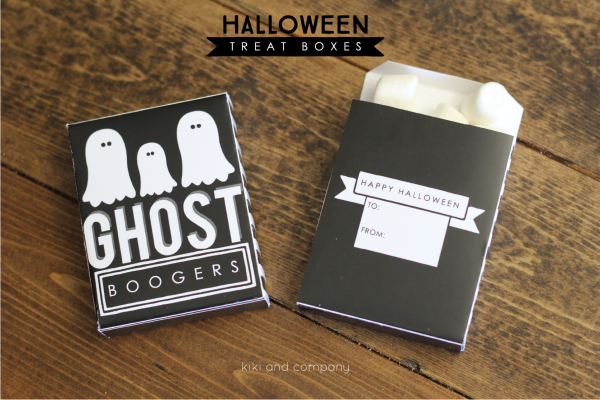 For the Jack-O- Lantern Teeth, I used candy corn, but you can be creative with these as well!
I can't wait to hear how my kids giggle when they find them one day…it's one of those things I love as a mom…to leave little pieces of "me" all over. haha!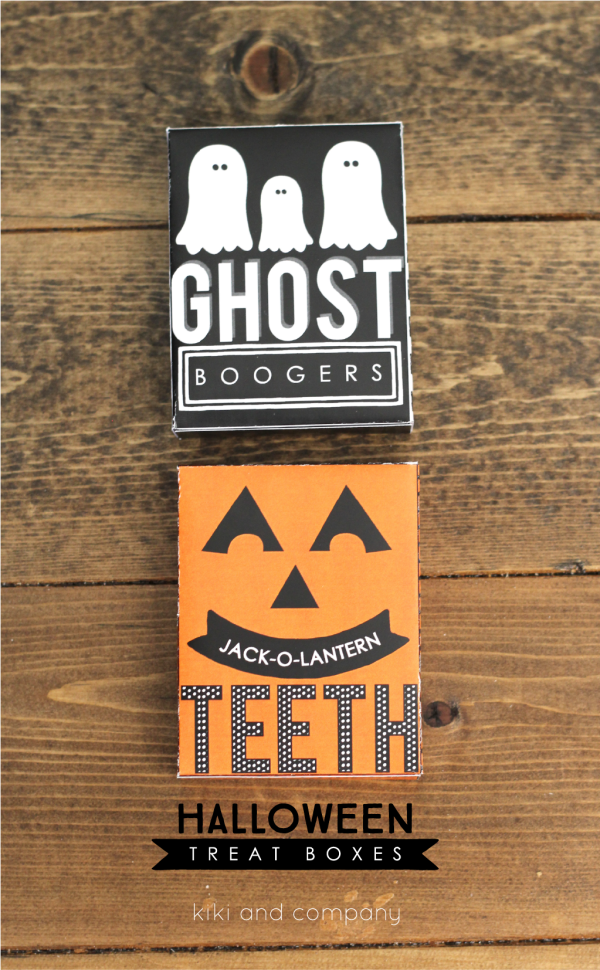 To download the freebie, click on the link below:
Hope your Halloween is filled with incredible memories with your family!
****
Those are so much fun! I'm sure any kid would love these in their lunch box. Kiki has so many fun ideas on her blog for Halloween. Here are a few more: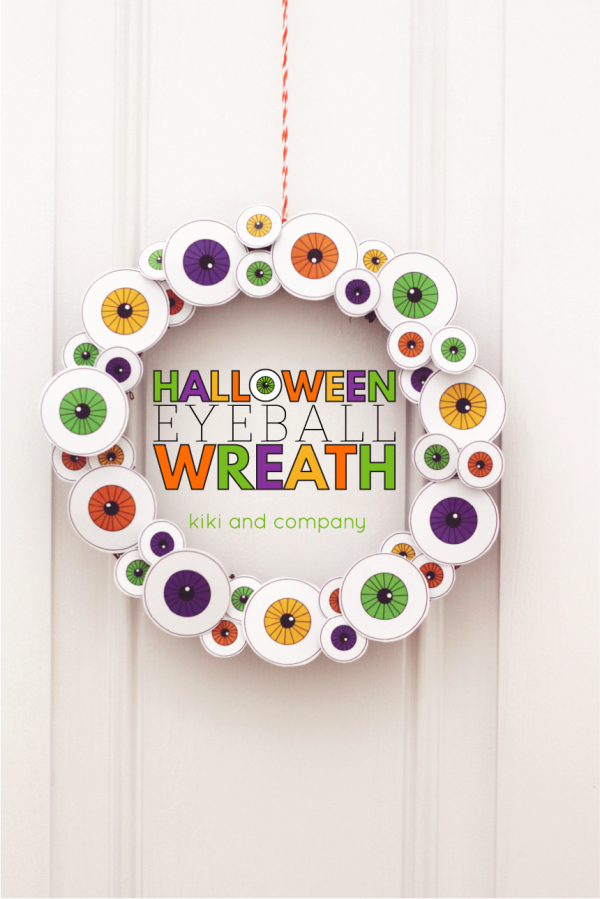 This Halloween Eyeball Wreath is so easy and so much fun!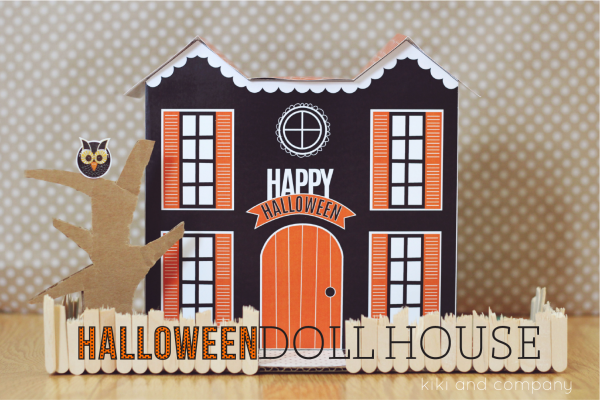 And, how cute is this Printable Halloween Doll House?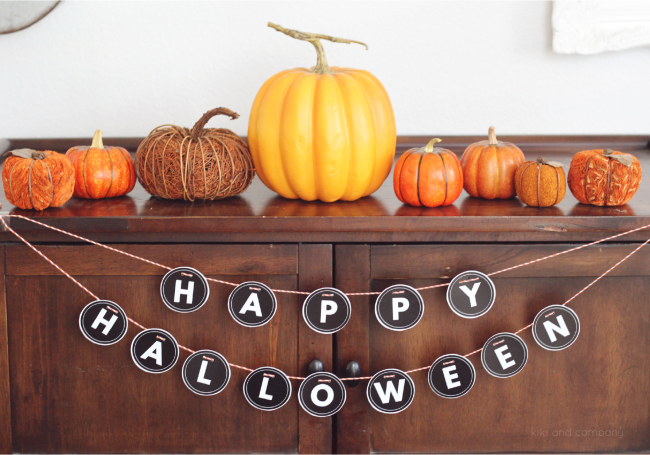 And make sure to use her Happy Halloween Simple Garland in your decorating!
Make sure to visit Kiki and Company and



xoxo