Update — we have some winners!!
Terri @ Just Stuff to Say is going to bring her daughter
Connie @ Measured By The Heart is going to bring her hubby
Jolyn is going to bring her mom
Sarah H is going to bring her mom
Alexis @ We Like to Learn as We Go is going to bring her sister
I can't wait to see you all on Thursday!!
Ever since I moved back to Utah nine years ago, one of our family traditions has been going to see A Christmas Carol at Hale Theater.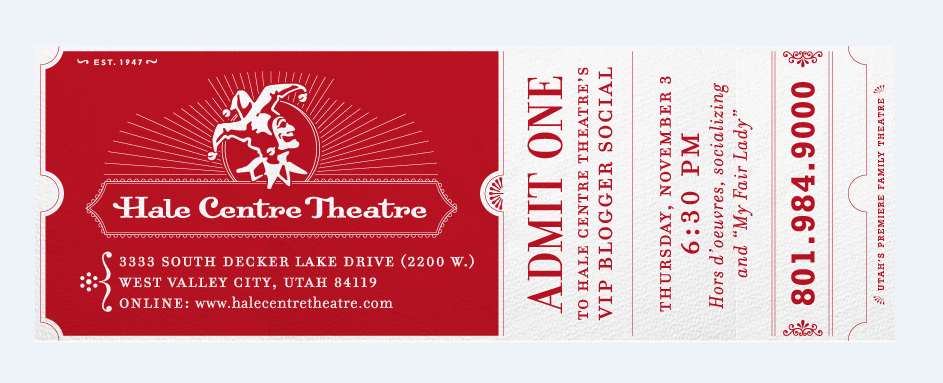 I love this theater because everything they do is amazing, plus the audience seating goes all around the stage so that, no matter where you sit you have a wonderful view!! Plus, it's an intimate venue — so you feel like you are really involved in the story.



Hale Center Theater contacted me a few days ago and told me about a really fun event they are throwing — a GNO with some awesome local bloggers and their friends — where we all can chat, have appetizers, mingle and then we get to see My Fair Lady!! One of my favorite plays!!
And guess what?? I get to invite 10 of my TT&J friends!! I'm so excited!!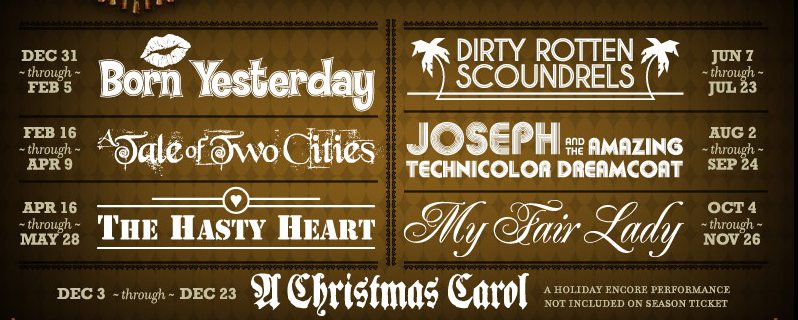 So — if you are available for a fun GNO this coming THURSDAY, NOVEMBER 3rd at 6:30 — I'd love for you to enter!! And, you can bring a friend!! FIVE people will win. I am excited to spend the evening with you at Hale Center Theater. It's going to be so fun!!!!
You HAVE to be available on the THIS Thursday — the 3rd. 6:30pm is the start of a fabulous pre-show party. And the seating begins at 7:15 for the 7:30 show.

Here's how to enter:

Leave me a comment with who you will bring to the fun event on Thursday. one entry.
and if you want an extra entry:
"Like" Hale Center Theater on Facebook. You will love to follow along with them with info on their new plays and backstage shenanigans. one entry.
I will pick a winner on Monday — I can't wait to hang out with YOU!!
xoxo

PS — Be sure to enter the Riley Blake fabric giveaway and link up your projects — I will be sharing a Great Ideas feature post in a few hours 🙂


This post sponsored by PurseBling: