I've partnered with Microsoft to create 5 holiday DIY projects! All opinions are my own.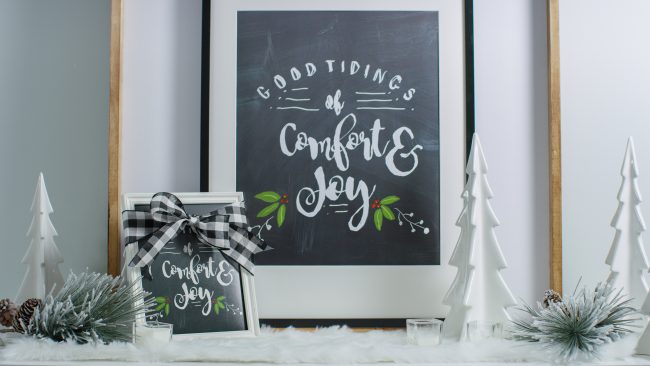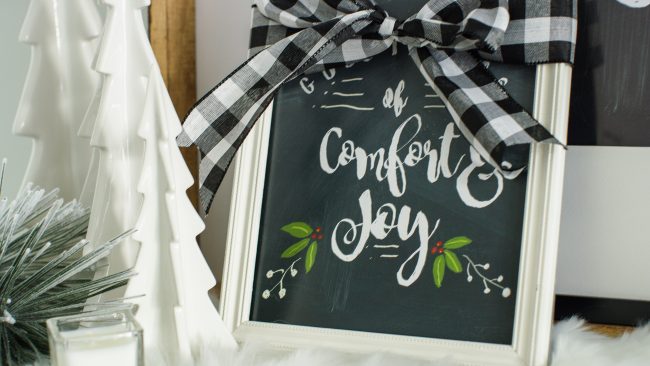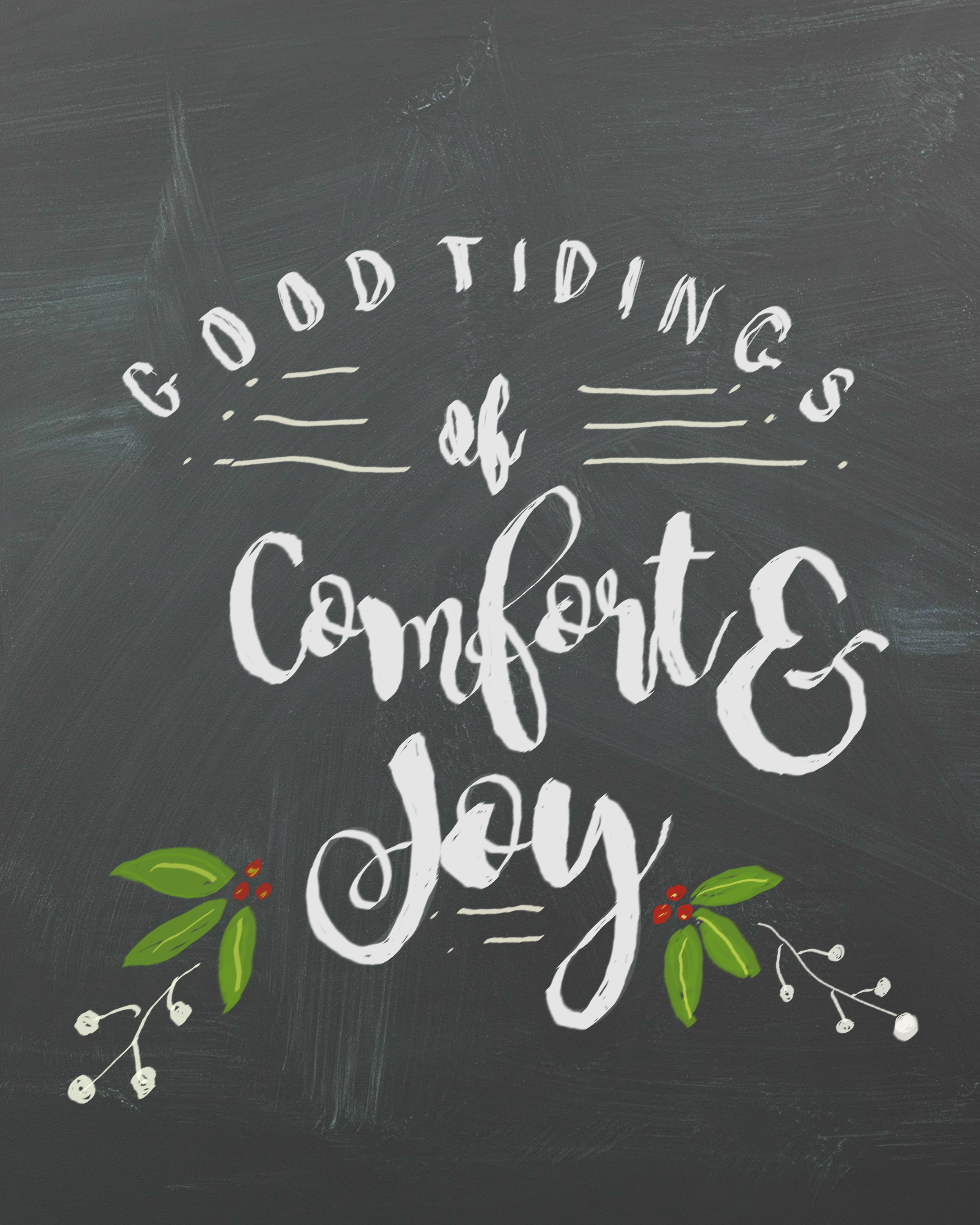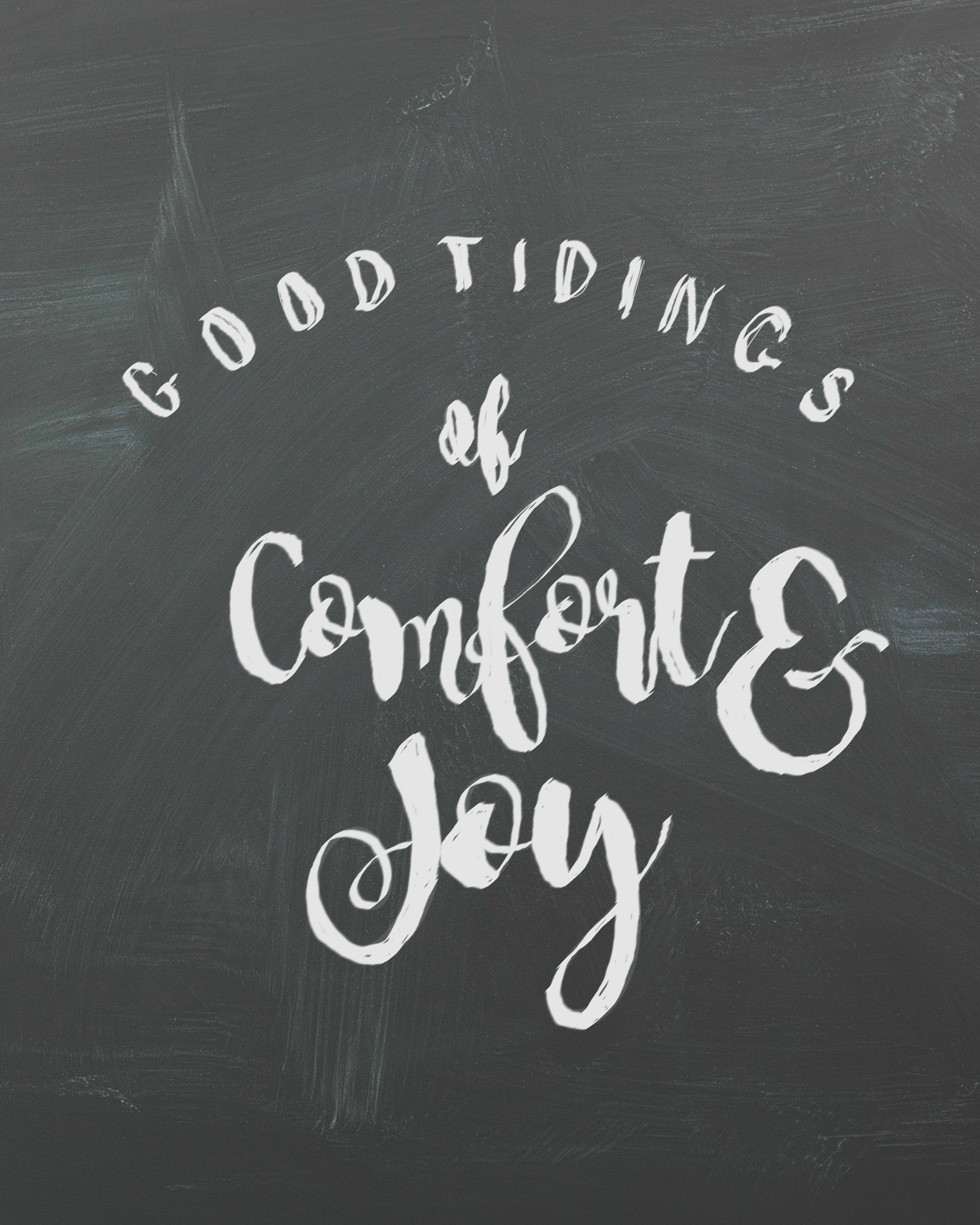 Chalkboard sayings and designs are very pretty – especially at the holidays! I don't know about you, but I have never had great handwriting. So making hand-lettered chalkboard projects has seemed a little daunting. I had the chance to try out the Microsoft Surface Pro laptop and my favorite thing about it is the Surface Pen. The Surface Pen, to me, opened a whole new world of possibilities by letting me create hand-drawn designs on my laptop. It's so easy!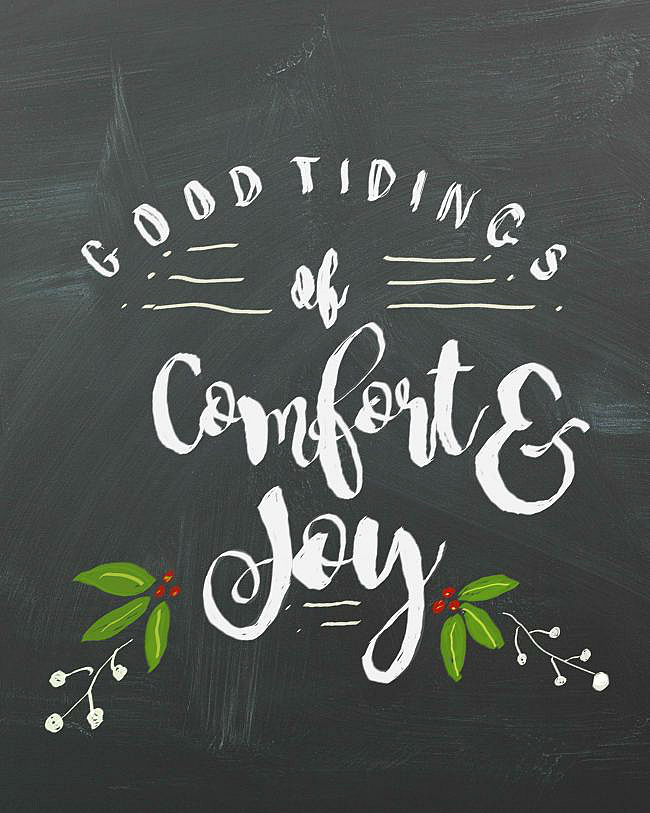 I am so excited to be partnering with Microsoft to bring FIVE new holiday DIY tutorials that are easy, festive and fun to make! This Good Tidings Art is an easy way to create the look of hand-lettering on a chalkboard. You use the Surface Pen to create a one-of-a-kind item designed by YOU! It's easy because I created a template that takes the stress out of hand-lettering. Here's how to make this project!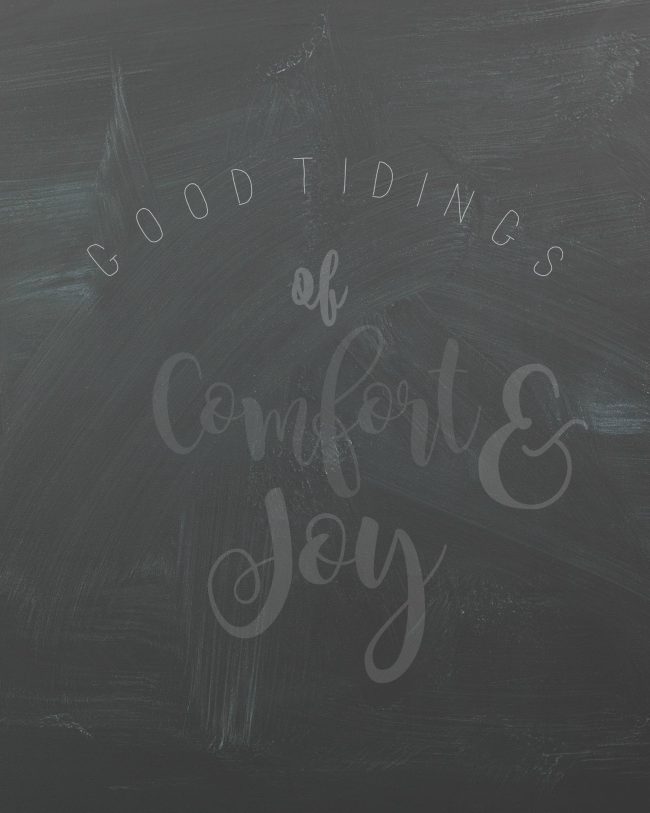 Download this Good Tidings Art template onto your Surface Pro laptop.
I used the Sketchbook app to draw over the template. You can choose the thickness of the lines in the settings as well as the type of line. Here are the settings I used:

Comfort & Joy letters — Chisel Tip, size — 19.8, Opacity — 100%
Good Tidings — Chisel Tip, Size — 14, Opacity — 100%

You can also add some cute doodles. I made holly leaves and used the color wheel to select colors for those.
Save in Sketchbook as a .jpeg or .tif.
Print out at home OR save it and print it bigger at a printing center such as Costco.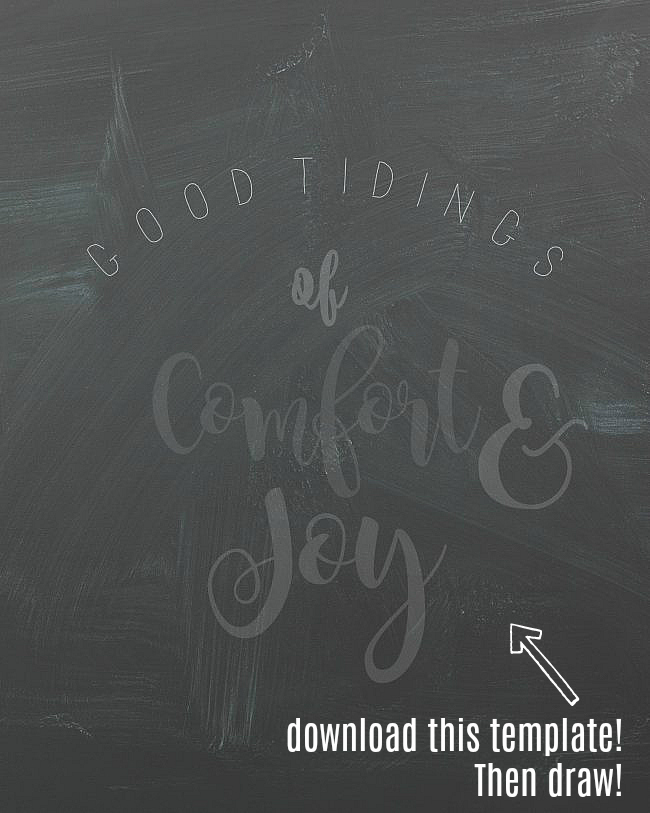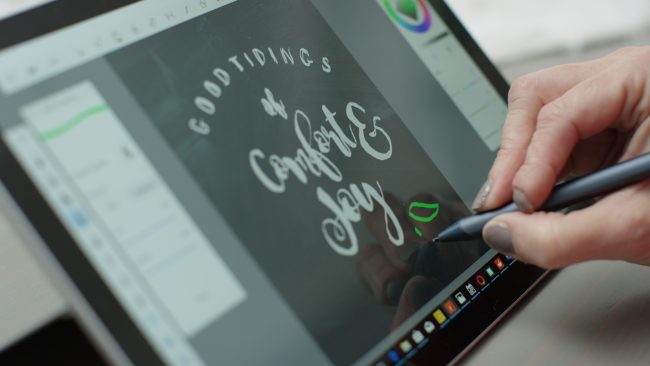 Don't worry if it takes a little bit of practice to get your lines right. The nice thing about creating art like this on your Surface Pro is that you can erase and start over so easily!!
Give it a try! These Good Tidings Art are so pretty to create for your home. You will want to get it out every year. If you print it smaller and frame the art it makes a wonderful gift too!
Be sure to check out all of my easy Holiday video projects on Microsoft's Surface Pro page!!
Have a BEAUTIFUL Day!
xox

This post was sponsored by Microsoft. I am SO excited to partner with companies I admire. All opinions are my own.