I have been wanting to make this project for such a long time. I have been wanting to make two half hearts that, combined together create one whole heart! And since it's almost Valentine's Day, I thought this is the perfect time!!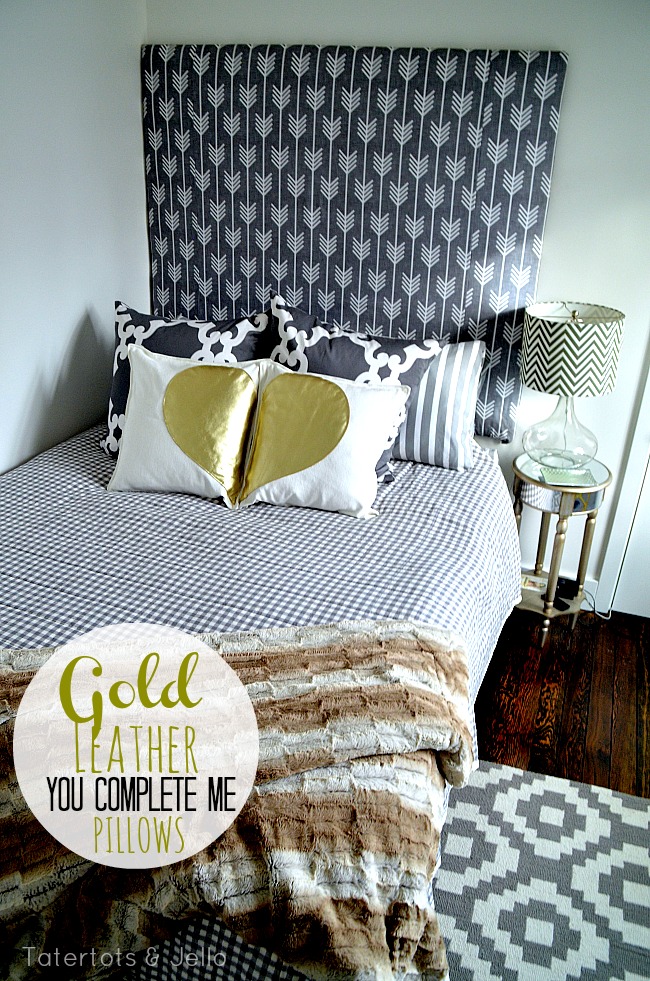 A few months ago the Leather Hide Store sent me some gold glitter leather. I made a bunch of tassels. But I knew there were so many more potential projects!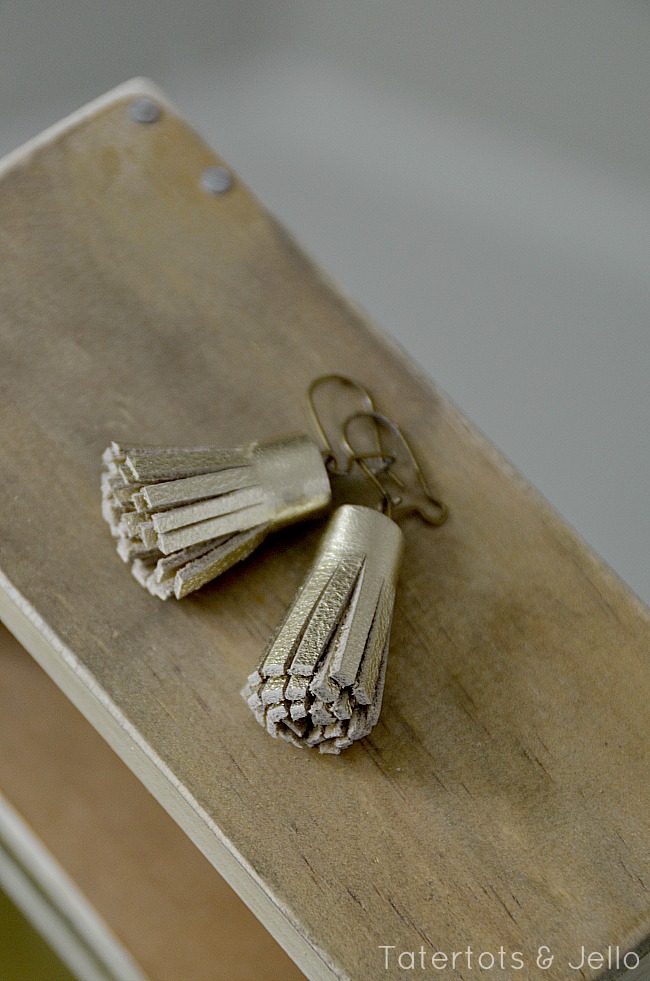 Here's how I made the You Complete Me Heart Valentine Pillows: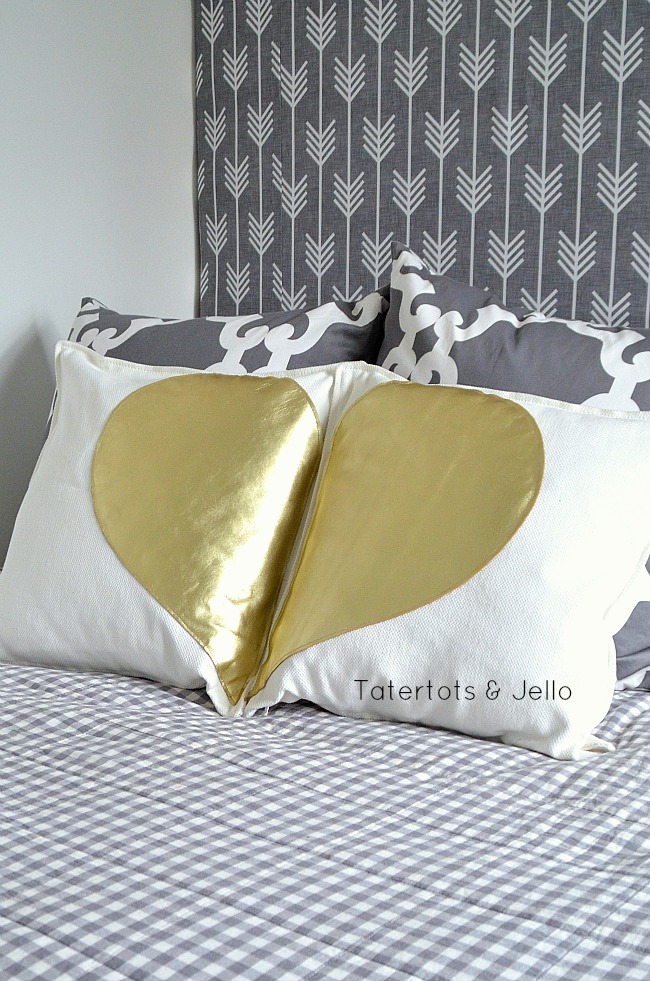 I alsready had a couple white Ikea pillow covers. But honestly, I think it would have been easier to make my own, rather than having to sew the hearts on the already-made pillow covers.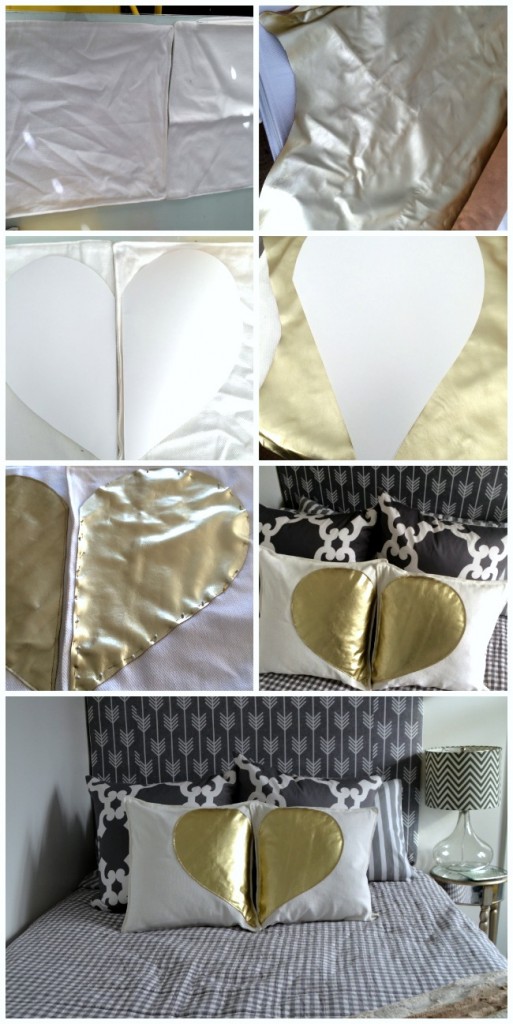 The first thing I did was I took a piece of poster board and folded it in half.
Then I cut out a half a heart.
And here's a tip – make your heart as big and puffy as you can, so you an cut it down to the size you want later.
Then I laid the poster board heart on top of my pillow covers.
And I adjusted the heart shape to accomodate the pillow covers.
Once I had the heart shapes right, I cut the heart in half and then traced both halves on the gold leather.
And then I cut them out and pinned them on the pillow covers.
I sewed the gold leather hearts onto both pillow covers with my sewing machine.
Once the hearts were sewn on, I put an insert in both pillows and then put them on the bed in the #1905Cotttage's bedroom. I love the way they look with the oversize arrow headboard I made a few months ago!
So romantic!!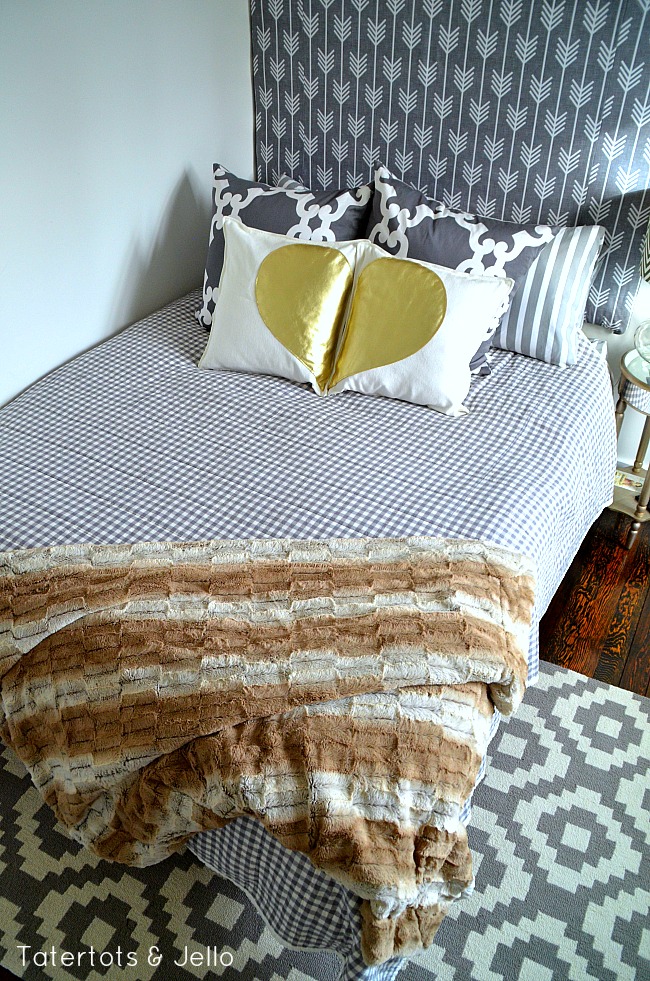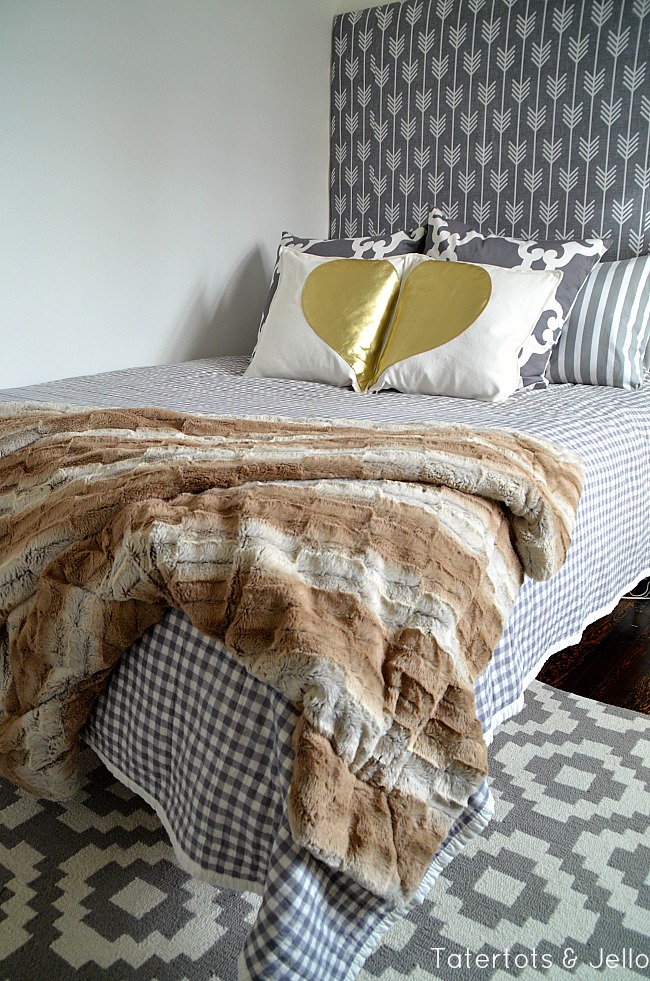 And here a couple other shots of this little room: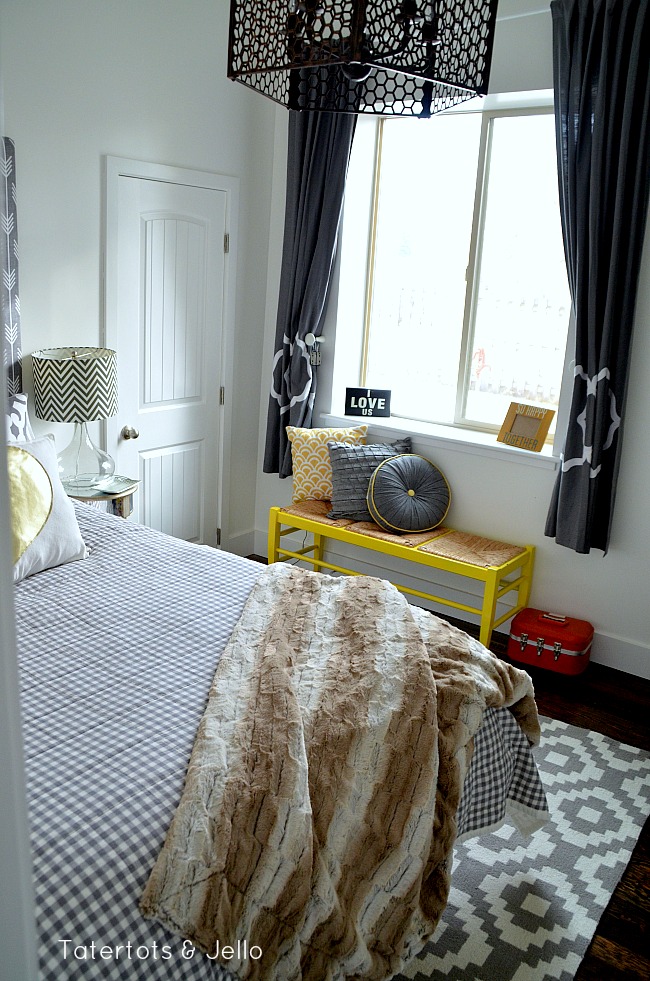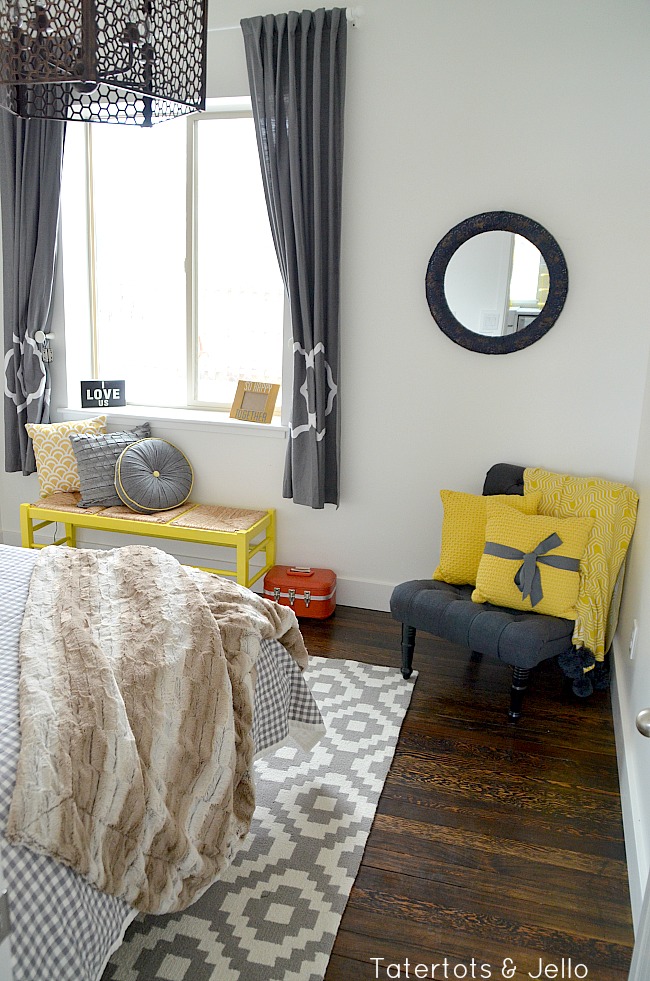 And I am SO excited to let you guys know about something SO fun that I am participating in this year. It's a WHOLE year of celebrations with a new project and Pinerest Party each month, along with an amazing giveaway this week!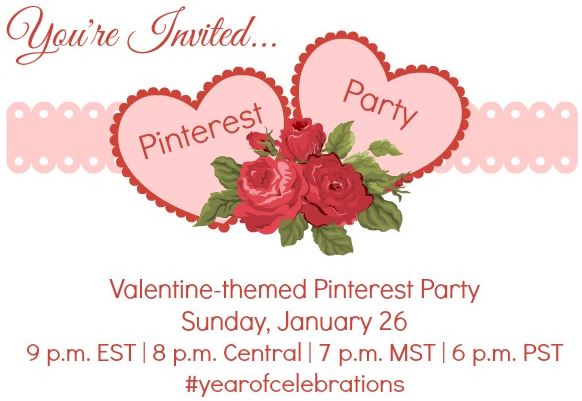 Hosted by…
We are so excited to be hosting a Pinterest Party to celebrate Valentine's Day!
Help us create the most comprehensive holiday Pinterest board on Sunday, January 26, at 9 p.m. EST/ 8 p.m. Central/ 7 p.m. MST/ 6 p.m. PST by sharing your favorite Valentine-themed projects and recipes.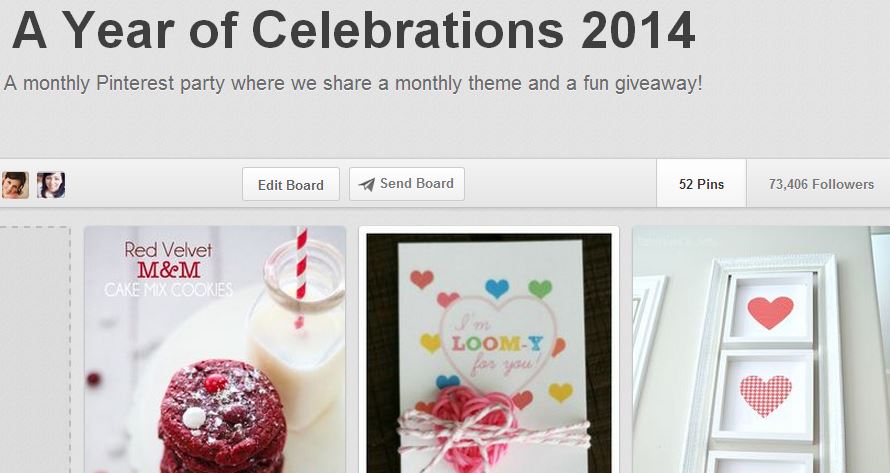 Here's how you can participate:
Follow the Year of Celebrations Pinterest board.
Comment on this post and leave a link to YOUR favorite Valentine's Day project and/or recipe.
Tweet YOUR favorite Valentine's Day project and/or link using the hashtag #yearofcelebrations
On Sunday, January 26, at the appointed time and watch as we build a board full of amazing ideas – including yours!
Be sure to follow along during the party to repin and comment on the board's posts using the hashtag #yearofcelebrations.
One lucky party participant will walk away with $200 in DIY party products from American Crafts!
I'm so excited to SEE and PIN YOUR Valentine projects!!
I hope you can join in our Pinterest Party on Sunday!! Yay!!
xox


PS: I've linked up this post to these fabulous blogs this week!