There's nothing better as the holiday season approaches than … gifts! And thanks to Silhouette I'm giving away a
Silhouette CAMEO vinyl cutter
to one lucky reader!
It's my favorite crafting tool!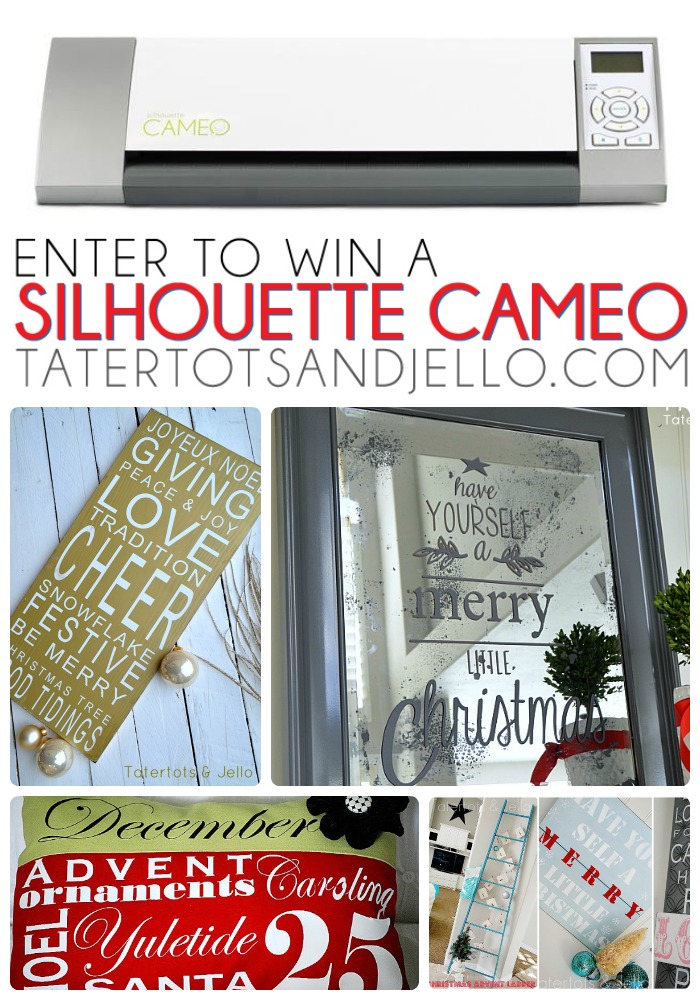 (This is the CAMEO, the big one, not the smaller Portrait.)
What could you make with a Silhouette CAMEO?
Silhouette has plenty of answers — and you can also find a lot here at TTAJ! (like this and this!)
In fact, I used my Silhouette Cameo to make my
Pottery Barn-Inspired Christmas Mirror!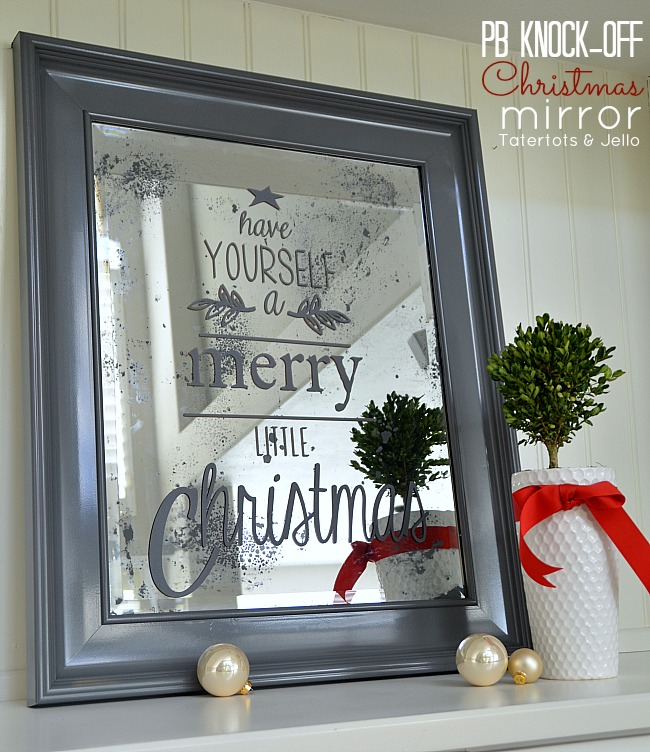 I love to make holiday projects (and projects year-round) with my Silhouette CAMEO!
I'll show you a few — and show you how you can enter to win!
I used my Silhouette CAMEO for this Ballard Designs-Inspired Holiday Sign: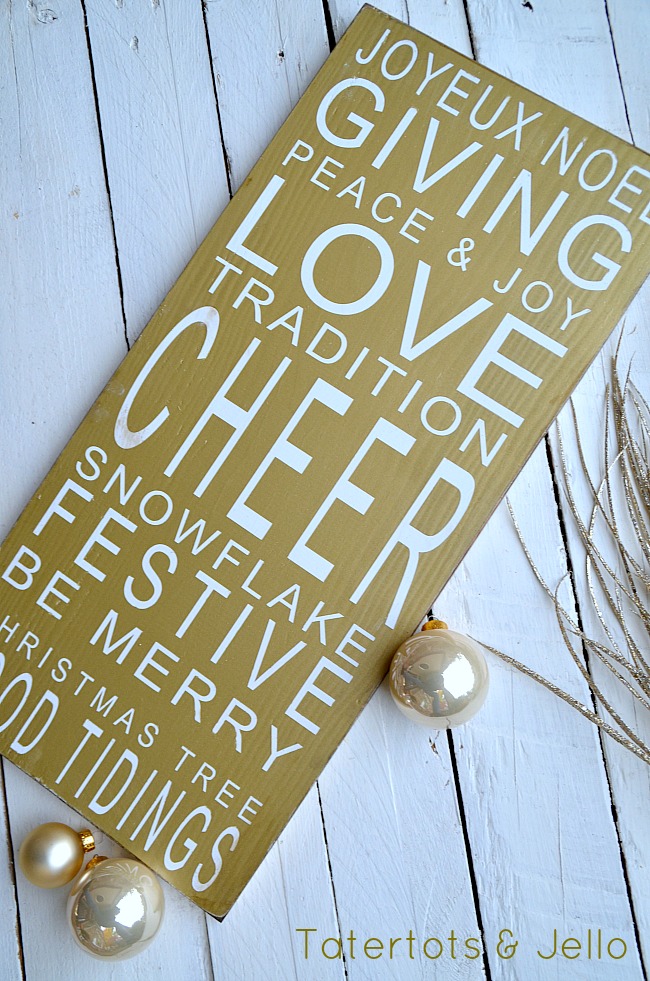 And I used my Silhouette to cut the vinyl labels for the custom box on these Instagram Coasters – a great gift idea!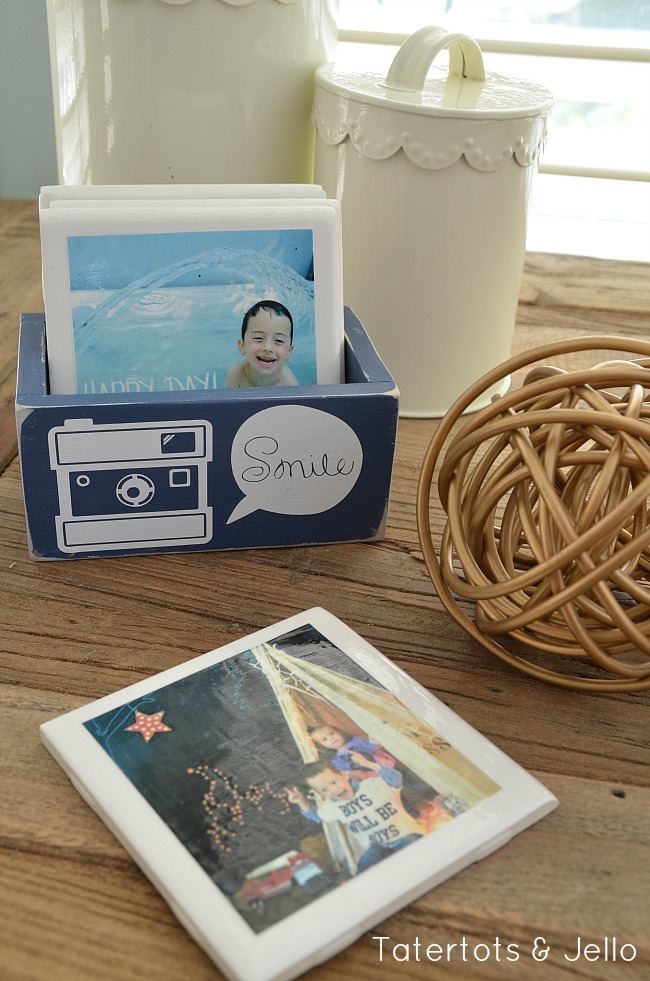 I even used my silhouette for a Christmas Subway Art Pillow: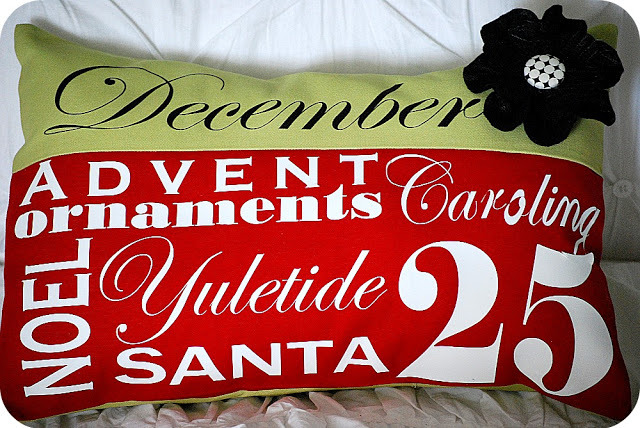 And a few more Silhouette holiday projects: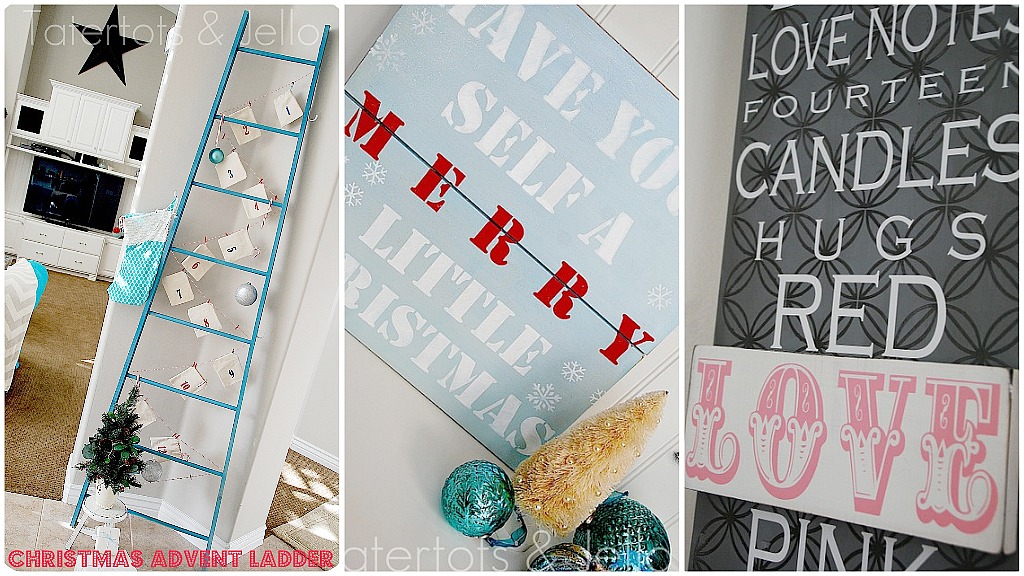 1. Christmas Advent Ladder 2. Christmas Stenciled Sign 3. Valentine Jumbo Subway Art (yeah, I sneaked a Valentine project in)
My Silhouette CAMEO is the one Creative tool that I use all the time. I love it!
And now on to the giveaway!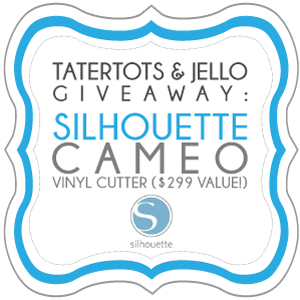 Good luck!
xoxo

PS: Rumor has it there will be some spectacular Silhouette deals next week … stay tuned!
This post sponsored by Silhouette; see my disclosures.